Back

By Garry Doyle
Building the empire
Johnny Sexton was standing in an empty corridor of the Aviva Stadium, talking about how empires that take years to build can fall in a couple of afternoons. All very melodramatic in many respects but sound logic in rugby terms.
The Leinster captain is the alpha and omega of his province's European Cup-winning teams, the 23-year-old boy who stepped off the bench against Munster in the 2009 semi-final, grabbing the baton off the then-standard-bearers and carrying it all the way to Edinburgh for their inaugural European triumph.
Two years later, it was a different city, different opponent and different Sexton. He was a leader now, referencing Liverpool's Champions League final comeback in Istanbul during the half-time coffee break, as coaches Joe Schmidt and Greg Feek tried to figure out a way of curing Leinster's scrummaging ills and overcoming Northampton Saints' 16-point lead. They did all that and more.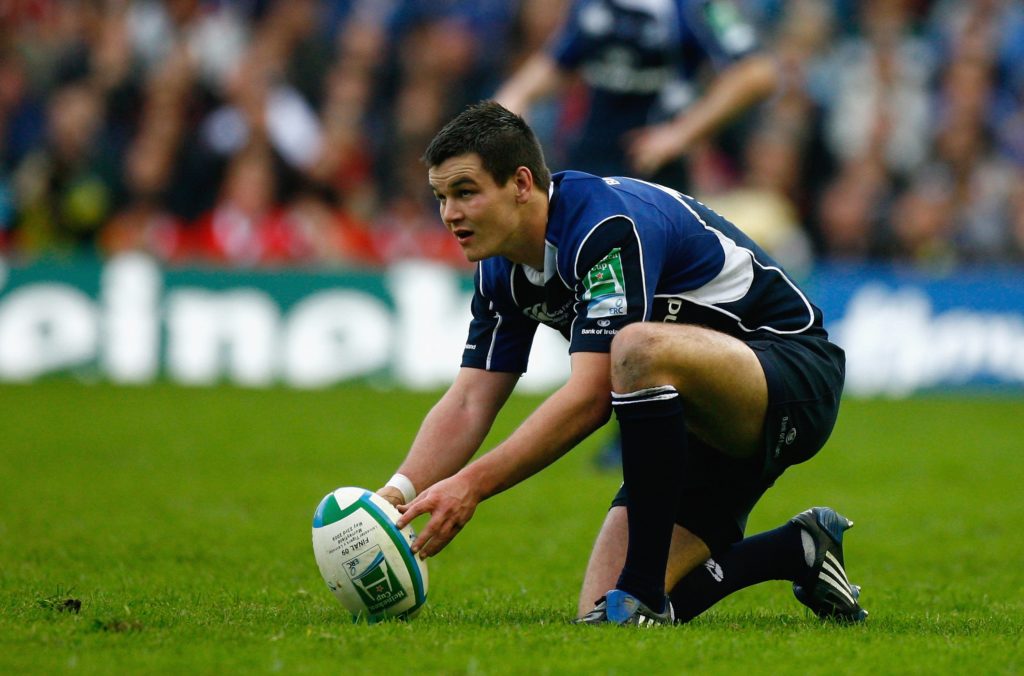 So by the time a third Heineken Cup was added in 2012, Sexton was projecting his fantasies of glory into the mind of every Leinster player. Yet they did not all want to know. Their walls crumbled then and a six-year reconstruction period followed; eventually leading to a fourth European Cup and the following words from Sexton. "Once you win things early in your career, you sort of think it's a little bit easy but suddenly years can go by without success," he said in 2018. "So the lesson is you want to make the most of it when things are perceived to be good."
The perception now is that things couldn't be any better. Again, Leinster are in a European quarter-final – their fifth in a row; again they are there as Pro14 champions, the standard bearers for that league as well as for Ireland. Exeter Chiefs, the defending European champions, lie waiting and while psychologically, Rob Baxter's side could absorb the pain of defeat this Saturday, Leinster can't. For Sexton, for Leo Cullen, for Stuart Lancaster, it's no longer enough to compete at the business end of Europe. They've been waiting three years now to issue a special request to the club's tailors. No team has five stars stitched onto their shirt, each a tribute to a Champions Cup triumph. Sexton has made it clear he wants Leinster to be the first.
The empire strikes back
It is hard to imagine now but when dawn broke on 3 May 2008, Leinster had only one trophy on their resumé. In the 13 years since, they have added 11 more – four European Cups, six Pro14 titles and a Challenge Cup.
There have been glitches. Back in 2015, they ended up fifth after winning only half their 22 Pro14 matches in such a much-maligned league. Dragons beat them home and away that year; Treviso held them to a draw.
Things didn't improve quickly, either. After Matt O'Connor's dismissal, Leo Cullen was catapulted against his wishes into the head coach's job, while Leinster's World Cup contingent came home from the 2015 tournament with a hangover that took months to clear. Between them, Wasps, Bath and Toulon took turns to dish out the beatings in the Champions Cup, Leinster's worst-ever season in Europe.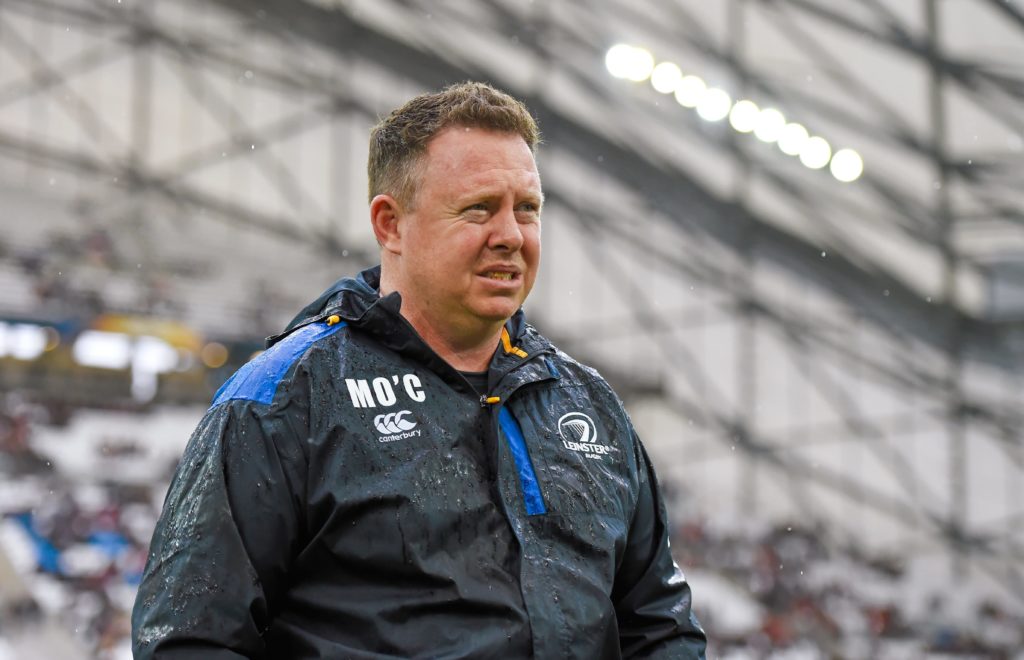 There and then, the embroiderers were entitled to feel that they could put away the needle and thread.
Instead, they were busy sooner than anyone imagined — the emergence of a second golden generation, helped by the effectiveness of the Cullen-Lancaster coaching ticket bringing Leinster to Bilbao for their fourth title in 2018.
While all this was going on in Europe, they were also managing to keep the home fires burning, finishing runner-up in the 2015/16 Pro14 season before going semi-finalist, champion, champion, champion, champion in the years since.
Each step along the road has increased the degree of envy elsewhere. They had 17 key men missing last month when they travelled to Belfast for the decisive Conference game of their season. In contrast, rivals Ulster were without just three of their front-liners. Yet Leinster won by 19 points. Asked what they had to do to close the gap, Ulster captain Jordi Murphy – a former parishioner of the RDS – replied: "I don't know."
That empire, which crumbled midway through the last decade, has been rebuilt brick by brick.
The foremen
There's little point having a decent site to work on and a motivated and talented group of tradesmen to call on, if there isn't someone decent calling the shots. Tellingly, Leinster don't just have one foreman on site but two: Cullen and Lancaster.
It was a partnership that came about by chance, a coaching vacancy arising unexpectedly at Leinster when Kurt McQuilken had to return to New Zealand for family reasons. Aware of his coaching inexperience, Cullen scanned the marketplace and saw one outstanding, unemployed candidate – former England coach, Lancaster.
The two men barely knew one another at this point but it didn't matter. Neither guy has an ego and better again, their respective strengths just so happen to be the other chap's weakness.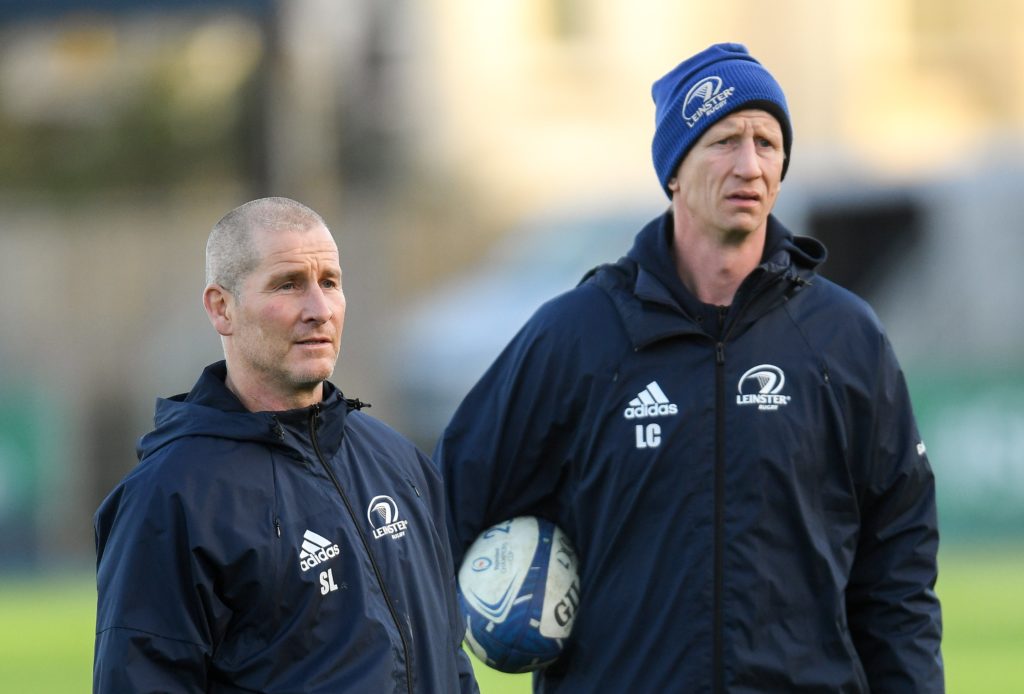 Cullen is the one who picks the team and delivers the bad news, his door always open, his ears receptive to a player's case. "You mightn't come out of his office feeling better about things but Leo was always clear about what you had to do to get in his side," said former Leinster winger, Barry Daly. "I respected that." Lancaster, the more technically minded of the two, is not just respected but deeply admired for his coaching expertise. "Brilliant people," Daly called them, a view echoed by the vast majority of parting Leinster players, who have seen the coaching alliance work from day one. "You get the chemistry from meeting people straight away," Cullen in 2018. "So with Stuart, it was a good relationship from the start.
"When you are coaching a team, you need to be unbelievably passionate about it. So what I want is what is best for the team and if you get that right first, then it becomes pretty easy."
Still, if he had nothing to offer apart from a lack of ego, then Cullen would never have retained the respect of the dressing room, never mind his job. His own contribution to Leinster's success goes beyond his ability to show modesty and recognise an out-of-work coaching talent. So much of what Leinster stand for is down to him.
Forging an identity
If you aren't from Ireland, you might wonder how one province is culturally distinct from the next. Well, Ulster is the easy one to explain, six of their nine counties – including the ones where they draw the overwhelming majority of their support – located inside Northern Ireland, a separate jurisdiction to the remainder of Ireland.
You don't cross a physical border when you enter Munster but the exalted status of the province's sporting competitions – the indigenous hurling championship as well as rugby's Munster Senior Cup, made it easy for them to build an identity when rugby went pro a quarter of a century ago.
Connacht have a different back story. In 2003, the IRFU threatened to pull the plug on them financially. That quickly rallied the troops and after a short but driven campaign of resistance, the beancounters in the union's offices swiftly changed tact.
Then there is Leinster. As an entity, its existence is perhaps best summed up by one of its former players who – in describing his background, mentioned the town he was born in, then his county, finally his country. It was then pointed out to him that he had failed to say he was a Leinsterman. Embarrassed, he explained why. "I'm proud I played for the province, proud of that culture. It's just, outside of rugby, I've never really thought about Leinster as a place."
Cullen must have known this when he set about re-establishing the club's identity after that troubled 2015/16 season.
This was the summer he went to the Leinster board with a suggestion. All Black World Cup winning coach, Graham Henry, was available for consultancy work. He didn't come cheap but it would prove a worthwhile investment, Cullen argued.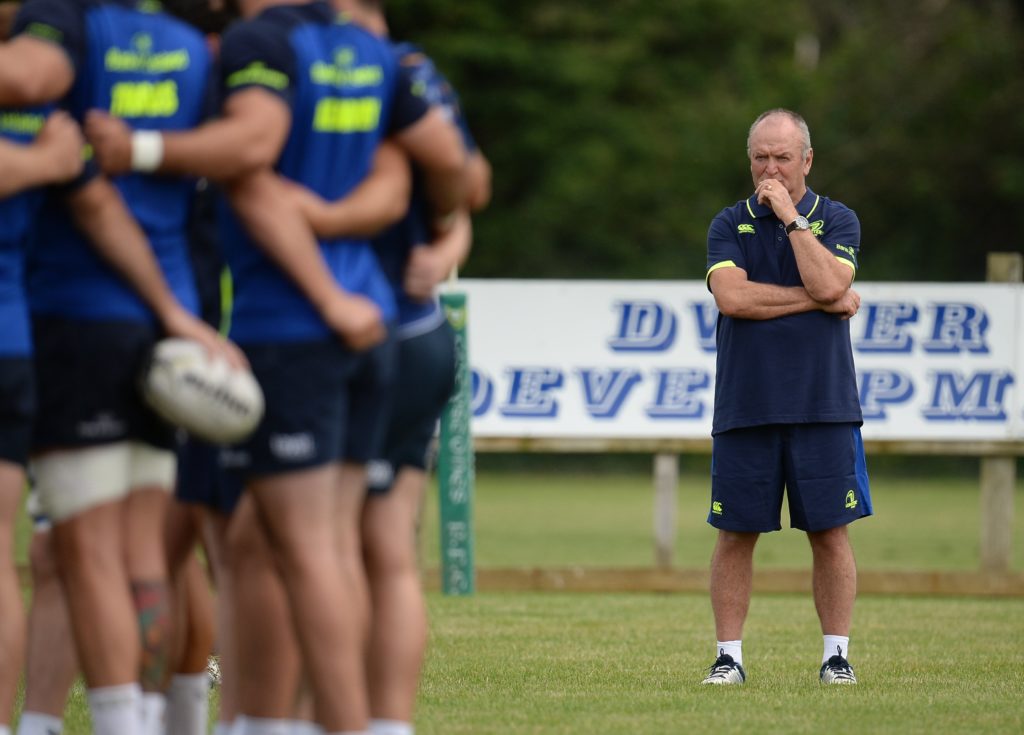 So for three weeks of the following pre-season, Henry stood on Leinster's sideline and took one mental note after another, passing on advice gleaned from three decades coaching at the top. A player-driven culture was the only one worth considering, Henry maintained.
Cullen knew it too. When he was captaining Leinster to three Heineken Cup wins in four years between 2009-12, the side he played on had a real sense of what they were about, the walls of their dressing room marked with motivational phrases.
Yet the pictures of the 2009, 2011 and 2012 winning European teams had ceased to be as relevant to his group of players, the majority of whom had not featured in any of those wins. Suddenly new faces – Garry Ringrose, Tadhg Furlong, Jack Conan et al went up on the wall.
They even started running out to a different song at kick-off, Welcome to the Jungle replaced by a song the players chose: All of the Lights.
What's more, three core values were written on the dressing room wall. HUMILITY – the only value retained from the Joe Schmidt era. BROTHERS was the second slogan, reflective of the fact the squad act like a band of brothers. RUTHLESS, the third value, is evident in the fact Leinster have lost only three games in the last two seasons.
A new phrase was also introduced. 'Shut up, Move on'. When their post-match review meeting ends, everyone is drilled to focus on the next game, not the previous one.
Something else also changed. Cullen is a big reader, a studier of other sports and a firm believer in evolution rather than revolution. After the pain of losing Brian O'Driscoll, Gordon D'Arcy, Mike Ross and Eoin Reddan within a year of each other, Cullen has constantly checked his playing roster to ensure there is a balance between youth and experience. No club wants to hit a roadblock with all their stars retiring around the same time. Nor, especially in a sport as physical as rugby, do you want to dispense with the greybeards prematurely.
Prodigies such as Ronan Kelleher, Ryan Baird and Will Connors have started ahead of more established rivals this season.

Garry Doyle
"As a club we haven't purposely looked at lots of clubs from other sports but it is a personal interest of mine," he told me earlier this year.
"Like, Manchester United under Alex Ferguson, were a classic example of a team that was always under construction. You never really noticed them doing it. They just refreshed season after season. In American football, the New England Patriots are a classic example of a dynasty-building operation.
"Bill Belichick (winner of a record six Super Bowls) divides opinion in the United States in terms of how he comes across and the way he has evolved his playing roster over the years. But as a coach you look at their succession planning and how it has been successful."
The next step has been implementing those ideas at Leinster. And he has. Prodigies such as Ronan Kelleher, Ryan Baird and Will Connors have started ahead of more established rivals this season; Harry Byrne, the younger brother of Irish international, Ross, was selected ahead of his sibling for a key European game in December, before he picked up an injury in the warm-up. Even when 17 internationals returned from Ireland duty in time for this year's Pro14 final, he still rewarded his November/February and March men, picking Dave Kearney ahead of James Lowe, Luke McGrath instead of Jamison Gibson-Park.
"You've got to play to your strengths," Cullen has said. "Being a player who came through the system so to speak, albeit a long, long time ago, I remember (underage rugby) playing with a lot of really talented guys who, for whatever reason, never made the progression.
"You always asked: 'why didn't they?' I am a strong believer there is a lot of talent out there and it's up to us to make sure we nurture that, that we give them a fair crack at it."
"If I could choose two things that summed up my time at Leinster," said Daly, "one is that everyone was given a fair chance; the second is that everyone is held accountable for what they do. Even the simplest thing, like cleaning up the canteen after ourselves, that was a given. Everyone gave their best every day because that was what was demanded of you."
The problem is those standards aren't matched elsewhere in the Pro14.
The problem child
It is a long time since Tadhg Furlong was known as plain old Tadhg Furlong. Until his recent calf injury, his name was prefixed as the-world's-best-tight-head, Tadhg Furlong. He won his fourth straight Pro14 title a fortnight ago and did so playing just 68 minutes in the entire campaign.
It is hard to imagine any other team coping with the absence of a player like Furlong quite so comfortably. But Leinster can, firstly because their talent pool is so deep, secondly because some of the teams in it do nothing for the competition's image. You only have to look at the contribution of the now-dispensed-with Kings – four wins from 55 matches, with a points differential of minus 901 in their three seasons – to realise the league does not have serious depth.
"It's nearly at the stage where you could leave the room when a team is in Leinster's 22, knowing that when you come back a few minutes later, that they'd have defended their line successfully, forced a turnover and kicked the ball down into the opposition's half," said Leinster legend, Nick Popplewell. "England's Premiership; France's Top 14, they are way more competitive leagues."
That was reflected last weekend, just three out of the Pro14's 12 teams winning their round of 16 games in either the Champions or Challenge Cup. Leinster's victory came via a Covid-19-related walkover.
That has led to fears they'll arrive undercooked into Sandy Park, not just because they were not tested by Toulon last Friday, but because they have not been seriously tested by anyone in the Pro14 for over a year. Exeter's credentials are more firmly established. They have shown an ability to ask questions of anyone. It's up to Leinster to prove they have the answers.
More stories from Garry Doyle
If you've enjoyed this article, please share it with friends or on social media. We rely solely on new subscribers to fund high-quality journalism and appreciate you sharing this so we can continue to grow, produce more quality content and support our writers.