Back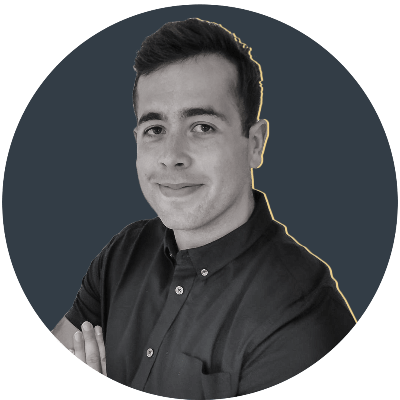 By Jamie Lyall
Blonde ambition
Faf de Klerk cackles with laughter as he decides how best to handle a hospital pass of a question, a poser more loaded than the dice in Ocean's Eleven, more treacherous than a scrappy ball off the top of a line-out with an entire pack of brutes bearing down on him.
After this Six Nations of brilliance and bonkerdom, the scrum-half spot on the British and Irish Lions tour is wide open. It is hard to say who Warren Gatland will select, and even harder to predict who will start in the No 9 jersey opposite De Klerk and the Springboks come July.
But who would he least like to face? Who would give this fizzing bundle of aggression and confrontation and dynamism most cause for alarm?
You can imagine De Klerk running a hand through that magnificent blonde mane of his as he ponders the audacity of journalists as much as the merits of his opposition-in-waiting.
"I'm not sure if they want to play a running game or a more traditional tactical game," the 29-year-old begins. "I'm a bit split on who is going to give that challenge.
Ben Youngs can be so threatening around a base and also has a very good kicking game.

Faf de Klerk on Lions scrum-half hopefuls
"I've played against Conor Murray, he was someone I looked up to when I was younger, and I think my third Test was his 50th. He's always been in the mix, a great player and a go-to guy if you want that stability in your side.
"Some guys are coming through in Ireland that are also looking very good. Ben Youngs can be so threatening around a base, and also has a very good kicking game. Whoever they pick will bring something different, there is not really a guy now who plays similarly to another nine."
Certainly, there are few in the game who can lay a glove on De Klerk. Save Antoine Dupont, you so rarely see scrum-halves with the South African's attacking ruthlessness, defensive brutality and tactical acumen.
The perception of De Klerk has shifted beyond measure these past few years, as he propelled South Africa towards their joyous World Cup euphoria. And perception, so often, is everything.
Back home, in his fledgling days, De Klerk was thought to be too pocket-sized at 5ft 7ins. Some reckoned he would never be able to mix it with the big dogs. Others saw him only as a spark plug with the ball incapable of bossing a game. Aged 20, the Lions of Johannesburg let him go.
"A few coaches thought I was good but would never get past where I'm at because of my size. There are times where you think, should I be pursuing something else?
"I was out of contract not having anything to do, I was playing golf and saw my old school coach who had transferred to the Pumas. He told me he needed a scrum-half and would I like to trial for them. Luckily, that came about quite quickly after I lost my junior contract at the Lions, and I worked my way back up.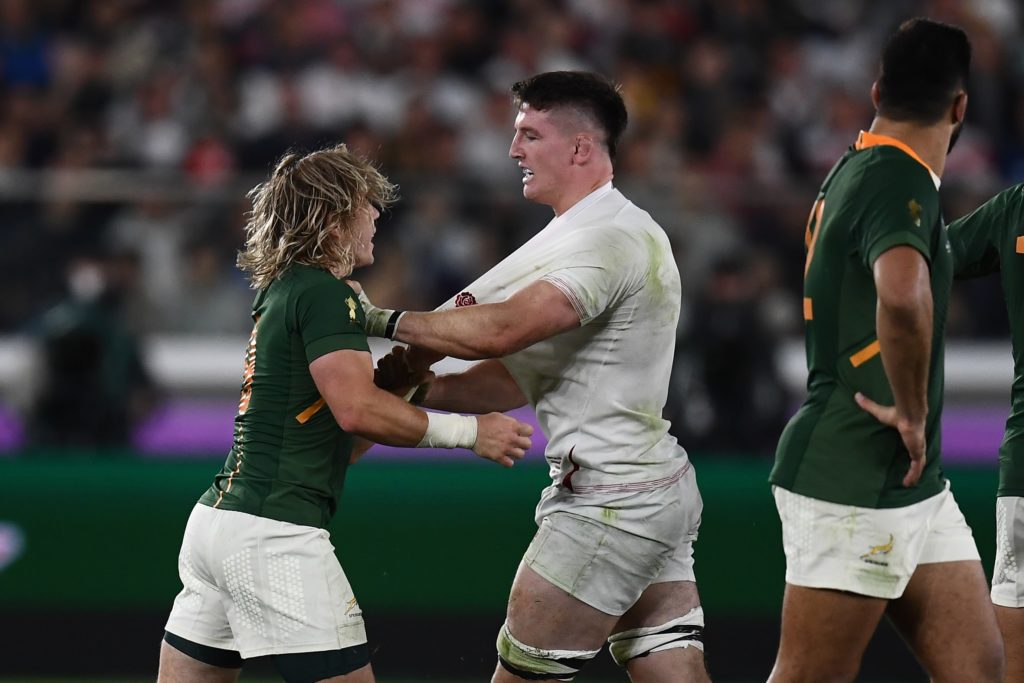 "But you do doubt, you do think, I can't keep pursuing this if I'm not going to make any money. My parents and friends were there to support me and made it a lot easier to really give it a go."
This whole experience lit a fire under him that still burns white-hot. De Klerk plays as though each one of his opponents has burgled his house, sworn at his mother and run over his cat on the way out.
The little scrapper squared up to 130kg Tongan prop, David Feao, grappled furiously with 6ft 6ins Jake Ball, and embroiled himself in scuffles that have ended up on the wrong side of the advertising hoardings. The bigger the foe, the better.
"It definitely did push me," De Klerk says. "From school level, it was always guys thinking that I won't be able to make this tackle, or that I'll just be good on attack. I've always loved to take that on. In a sense, it's also been a blessing in disguise to bring that side out of me.
If a guy has a lot to say and he does something wrong, you can get under his skin to make him more uncomfortable or second-guess himself.

Faf de Klerk
"That side comes out, showing that I'm not going to back down to anyone. I'm here to confront you and if you want to have a go, let's go. It might be a size thing for me – no matter what you think of me, I'm still going to try and dominate you and be in your face.
"If guys do get rattled, that's one way of getting to them. If a guy has a lot to say and he does something wrong, you can get under his skin to make him a bit more uncomfortable or second-guess himself.
"I sort of feel like if I get stuck in, I enjoy it more and I play better. Now, the big boys can't really do anything – if they do, they are going to get a card, so trying to wind them up is more effective."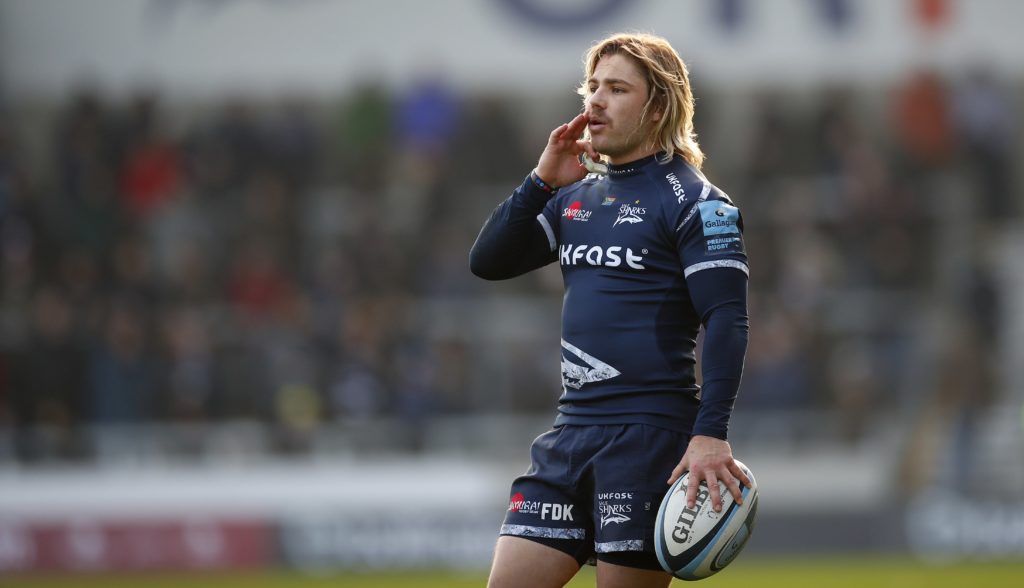 The Lions, you would assume, swiftly realised their mistake in washing their hands of this pocket havoc-wreaker. De Klerk became a mainstay of the swashbuckling team that reached the 2016 Super Rugby final, and made his South Africa debut against touring Ireland later that year.
But these were barren years for the Springboks. With Allister Coetzee in charge, they plumbed new depths. Argentina scalped them, New Zealand and England inflicted some heinous beatings, and worst of all, Italy claimed a stunning autumn victory. Captain Jean de Villiers said after the 20-18 loss that his team were "at an all-time low".
"It was just such a bad time to be involved with the Boks in terms of how we were playing," De Klerk recalls. "Nothing was going well. We didn't perform well at all, our plans weren't great, we didn't really know what we were doing.
Everything then was so negative, and fairly so – we weren't performing, so fair enough to people for criticisng.

Faf de Klerk on a trying spell for South Africa
"We won two out of three against Ireland, won our first game against Argentina, and then the wheels came off. It was difficult to be in that environment because you know how the Springboks should perform and we weren't doing it.
"Everything then was so negative, and fairly so – we weren't performing, so fair enough to people for criticising. But now, if I'm doing the plan correctly, then I'm pretty comfortable with what anyone says. I know I'm doing what the team needs and the coaches want."
As Coetzee's Boks floundered, De Klerk tumbled down the pecking order. He sought a fresh opportunity, a land free from perception and prejudice about his game.
In 2017, Steve Diamond took him to Sale. There, he was anointed and unshackled. It sounds like an oxymoron, but Diamond empowered De Klerk to run the show and expected his man to deliver.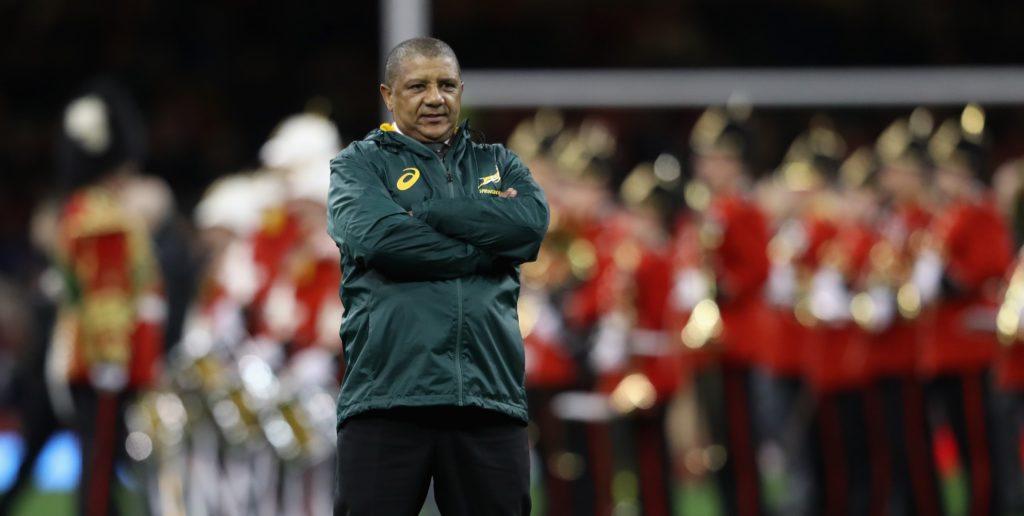 "There was responsibility put on me but in a way that freed me up. The first game, he said to me, 'just go out and score tries for us'. That gave me so much confidence, knowing that he knew the way I could play.
"After that, I think that whole game management side improved dramatically, it was definitely something I had to work on really hard, but also to have the responsibility of when to run, when to kick, to play the conditions correctly.
"Coming into a squad knowing a lot of the guys there don't really know me as a player and I needed to prove to them that they can trust me in certain situations. It really helped me a lot, that responsibility.
"I had this aura around me that I'm just a great attacking player but tactically not very good. I wanted to prove myself overseas and see if I could play a different type of game. The way we were playing at the Lions, we ran from everywhere, we didn't do the tactical part, but I always knew I could bring that side maybe not as well as I'm doing now. I've obviously upped that side of my game. Now, I'm getting criticised for kicking too much, so it goes both ways."
That blasted perception again. But the winds of change are sweeping through Salford. Diamond, the truculent, unyielding Sharks figurehead for so many years, stepped away from the game in December, and there is a new sheriff in town.
Alex Sanderson was reared in the Saracens culture club. He is steeped in the ways of the 'wolfpack' and almost universally loved by those who played for him. Sale have a small squad but almost a third of their players are South African. Immediately, he set about examining the dynamics.
"Once Dimes left, we tried to create a new environment where everybody is comfortable," De Klerk says. "With Alex coming in, it's really gone through the roof. We are trying to get this brotherhood as strong as possible. The boys get on well; everybody has integrated really, really well.
Alex is brilliant, he is such a good guy to be around and so conscious of the mental side of what we deal with every day.

Faf de Klerk on Alex Sanderson
"We're always conscious of, are we speaking too much Afrikaans? What annoys the English lads? Does speaking Afrikaans affect them or not?
"We have that mutual respect of not speaking Afrikaans in front of other guys, and they understand that we need a bit of that, a bit of home sometimes, when we're away for extended periods.
"Alex is brilliant, he is such a good guy to be around and so conscious of the mental side of what we deal with every day. He's brought a lot to Sale. I've got a few mates that played at Sarries and they all just had amazing things to say about him and that we were going to love him. That's definitely been the case."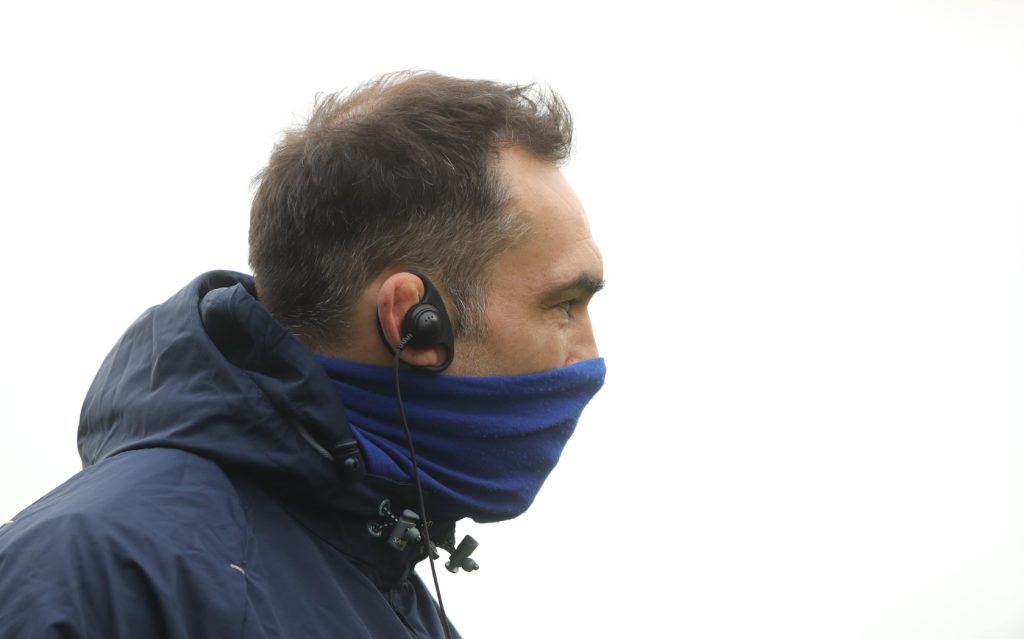 Sanderson has a monstrous forward pack in his arsenal, whipped about the paddock by his diminutive general, and some heavy artillery among the backline. This is the challenge that awaits the Lions, too, come summer.
There has been much talk lately of the need for bruisers to combat the Springboks' bulk. But size alone will not cut it against the world champions. Perhaps, it is put to De Klerk, the tourists would be unwise to try and beat the most abrasive team in rugby at their own game.
"Size is a massive thing, especially if you're talking set-piece, but there are a lot of ways to beat certain sides," he says. "You can outwork them; you can be the biggest side but mentally not be strong and not want to overpower teams.
Wasps like to annoy you with the way they play. We were charged to get the wasp in a jar so we can control them.

Faf de Klerk on beating Wasps
"It's a lot down to mentality as well. To say that you're just going to pick the bigger side and beat the Boks, that's not going to help you win, but it might have an effect if you know how to use it properly. That's all I can really say on that."
Another teasing question put to bed. Big hearts might win the day just as easily as big biceps. Big brains are telling, too. Sanderson, De Klerk reveals, develops themes and mantras for each match Sale play. They are phrases that encapsulate the key to victory. The Sharks have just beaten Wasps in a Premiership slugfest despite a league-record four yellow cards. What on earth did the gaffer say to his troops?
"Ha ha ha, I don't know if I can even say this. Wasps love an attacking brand of rugby, that's how they want to play. They like to wasp around and annoy you with the way they play.
"We basically were charged to get the wasp in a jar so we can control them, don't let them fly around and do what they like. Just to try and contain them as quickly as a possible and keep them in that little jar."
Such a metaphor could so easily apply to De Klerk himself. Maybe more furious hornet than irritant wasp. Gatland better have one hell of a jar to hand if the Lions are to avoid being stung.
More stories from Jamie Lyall
If you've enjoyed this article, please share it with friends or on social media. We rely solely on new subscribers to fund high-quality journalism and appreciate you sharing this so we can continue to grow, produce more quality content and support our writers.