Back

By Gregor Paul
Best in show
In November, Gregor Paul released a new book called The Captain's Run, exploring what it takes to lead the All Blacks. He has written a four-part series for the XV exploring the qualities the best captains have shared, while also looking into the stories of those who didn't succeed in the role. Part One is the issue of form and the simple idea that the best way to lead the All Blacks is to be the best player.
There was a stunning transformation in Sam Cane in 2020. It was almost Clarke Kent to Superman the way he went from battling away with a Chiefs team that couldn't win a game to finishing the season as the winner of New Zealand's coveted Kel Tremain award which is handed to the player of the year.
And at the heart of this dramatic conversion was his elevation to the All Blacks' captaincy. Since making his debut in 2012 as a baby-faced 20-year-old, Cane has been recognised as a good player. Maybe a little more in recent seasons – certainly since 2016 when he became the starting number seven after the retirement of Richie McCaw. And then this year, having been made captain, he suddenly became a great player.
Cane was sensationally good this year in six tests. His tackling had all the usual venom and crunch. He thundered into contact with the same fearlessness he has for the last eight years. But in 2020, he carried the ball better. His footwork was sharp – as was his awareness – and he charged for an unusually high number of ball-carrying metres.
It took just one test for Sam Cane to establish how motivating he was finding the captaincy – what it was doing to improve his game.
And his work rate was phenomenal. One minute he was burying someone in a ferocious tackle, the next he was blasting down the wing with the ball. It took just one test for him to establish how motivating he was finding the captaincy – what it was doing to improve his game.
It was no surprise to those who have observed the great All Blacks captains of the last 20 years or so as the best have subscribed to the simple philosophy that the best way to do the job is to be the best player.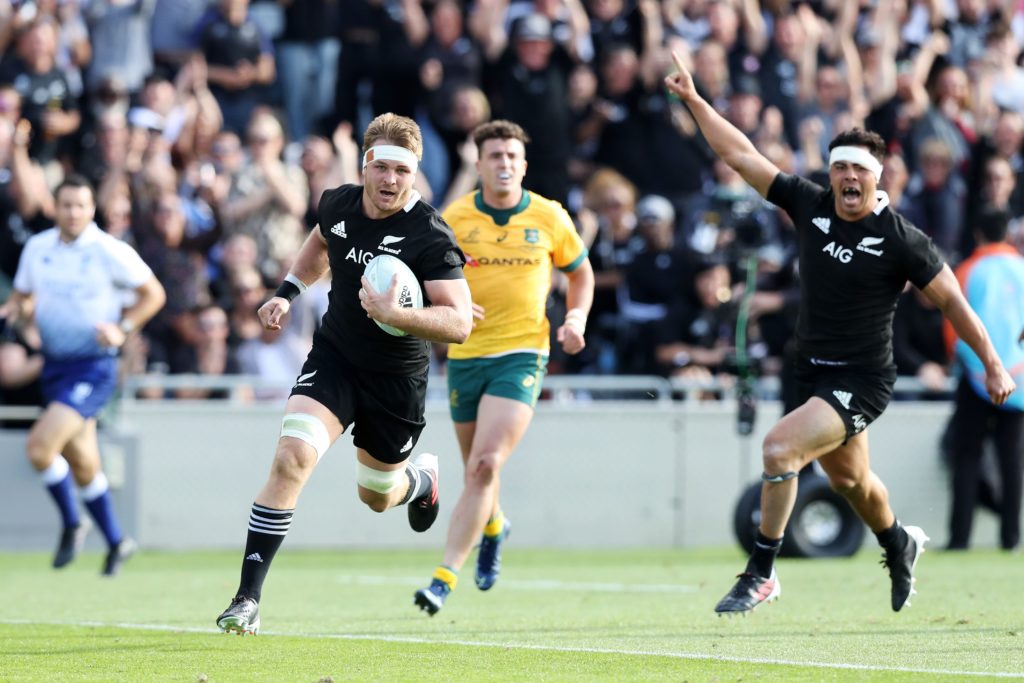 That's the simple secret to captaining the world's highest profile rugby team. It's an enormous job in terms of profile. It comes with incredible pressure and expectation and has overwhelmed many who have tried to do it.
But simplifying the demands to just one was what made Sean Fitzpatrick, Richie McCaw and Kieran Read the leaders they were. And it started with the former.
He'd been an All Black since 1986, but when Laurie Mains took over as coach at the end of 1991, after the failed World Cup campaign, Fitzpatrick assumed his career would be over.
Mains had made it clear that he wanted to sweep out what he saw as the dead wood and that mostly meant the heavy Auckland contingent of which Fitzpatrick was one.
To Fitzpatrick's surprise, Mains rang him in early 1992 and asked if he still wanted to be an All Black.
Captaining the All Blacks is an enormous job in terms of profile. It comes with incredible pressure and expectation and has overwhelmed many.
When Fitzpatrick said yes, Mains replied: "Well you are not going to be." "He said I was arrogant," says Fitzpatrick of that phone call. "And the thing that hurt me most of all was that he said, 'You've lost respect for the All Blacks jersey'."
Mains offered a lifeline of sorts when he told Fitzpatrick that if he got himself fitter, he'd be given a place in the Possibles team in the All Blacks trial.
So the hooker worked his socks off, was indeed named in the Possibles, and when Mains' first choice to be All Blacks captain, Mike Brewer, was injured in the trial, the unthinkable happened.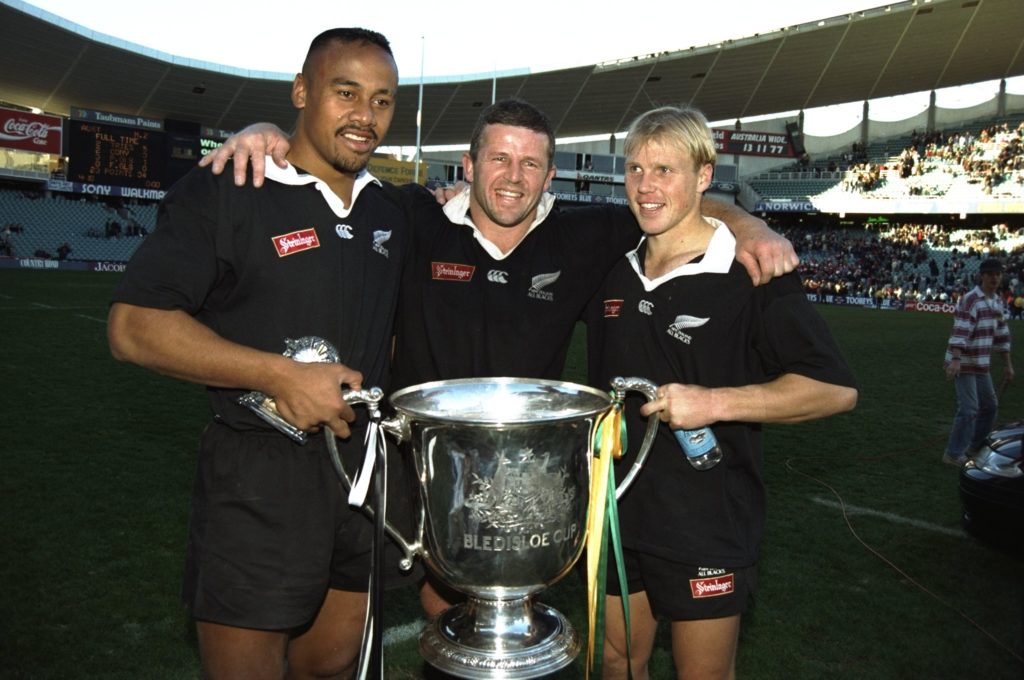 Fitzpatrick was named as All Blacks captain but he also learned that the decision had taken hours to be reached because Mains hadn't actually wanted him to do the role.
There were also, when he first took the job, a number of players who he says didn't respect him.
After his first test at the helm, which the All Blacks lost to the World XV in their centenary year, Fitzpatrick was feeling lost and sorry for himself.
"After that first test which we lost, I remember being in Wellington in my bedroom, by myself which I didn't like, and I remember [manager] John Sturgeon knocking on my door," he recalls.
"Sturge came in and sat down and he had a cup of tea, and he said, 'Fitzy, are you enjoying yourself?' and I said, 'Sturge, I am bloody hating it'. And he said, 'do you know what you have to do? You need to be the best player on the field, forget about everything else and that will look after itself, just get out there and lead from the front.' That was probably the best advice I got from anyone."
Once Fitzpatrick lived by that mantra, he became one of the greatest captains in history.
Once Fitzpatrick lived by that mantra, he become one of the greatest captains in history.
And it was much the same for Richie McCaw who had to do a bit of soul searching after the failed World Cup campaign in 2007.
His leadership was questioned after the All Blacks were dumped out of that tournament in the quarter-final by France.
He decided he wanted to stay as captain and asked himself what he felt was at the heart of the role. Was he overthinking it? He decided yes and decided he too needed to narrow his focus.
In 2007 McCaw's form had been impacted by the decision to keep him and 21 other All Blacks out of the first seven rounds of Super Rugby. It wasn't hugely noticeable, but his instincts weren't as sharp as they normally would have been that year as a result of the late start.
McCaw took his game to new levels in 2008, coming straight back to destroy the Wallabies at Eden Park after missing six weeks of football with a knee injury and then playing brilliantly in the 19-0 defeat of the Springboks in Cape Town.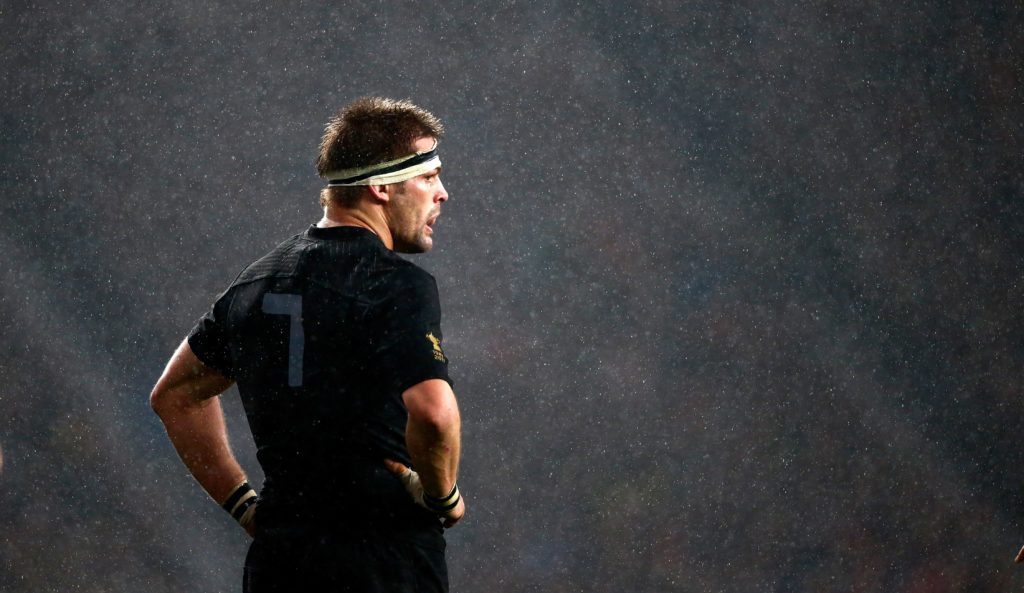 By the end of the year the All Blacks won 13 of their 15 tests and McCaw established himself as one of the greats of the game.
Before the final match of the year against England he said: "I feel like I'm better now than I was 12 to 18 months ago. Experience definitely makes you stronger, you learn to trust your gut instincts a lot more and be a lot more confident in yourself.
"It also helps that when you try a few things and they come off, you grow in confidence. But the first thing you have to do as captain is perform. It depends on the type of leadership you are after, but I believe that if you are performing to a high standard then the other stuff, the peripheral stuff, will all follow."
It was no coincidence that when Read was given his first extended run at being captain – the June series against France in 2013 when McCaw was on sabbatical – that he was the player of the series. Captaincy suited Read. He loved every part of it and he had some memorably good moments against France and from there, he took his game to a new level, going on to be World Rugby Player of the Year.
Shortly after Read had taken over the job permanently in 2016, his All Blacks team-mate, Aaron Cruden said: "He obviously has big shoes to fill… the previous captain was a pretty good one.
"The thing that the boys really admire about Reado is that he has made that role his own. He hasn't tried to be anyone else. He knows exactly who he is and what he stands for and you can see that in the way he plays and conducts himself around the environment.
"From a leader, that is exactly what you want. You want a guy who is going to put his body on the line and lift the standards."
When we look at what all three achieved, this simple philosophy of being the best player worked. Fitzpatrick led the All Blacks to a World Cup final in 1995 and the following year he was back in South Africa securing New Zealand's first series win in the Republic.
From a leader, that is exactly what you want. You want a guy who is going to put his body on the line and lift the standards.

Aaron Cruden on Kieran Read
In his last two years at the helm, the All Blacks lost just one test and had one draw. When he was no longer there in 1998, the All Blacks lost five in a row, which was the worst run in their history.
Read's numbers were strong, too. He led the team 52 times and they won 45, drew two, lost five. But then there was McCaw. He led the team 110 times and won 90 per cent of those tests. He captained the All Blacks to two World Cups and was World Player of the Year three times.
In Cane's first year as captain, the All Blacks won three, lost two and drew. It wasn't a great return and he admitted to it being a steep learning curve.
"I probably underestimated the intensity of the role. I've done it three times in the past for a week but the ability to be on every single week, driving the team… I've been in the leadership group for a wee while but I've probably never appreciated what the captain was going through until you've got that armband full-time," he said.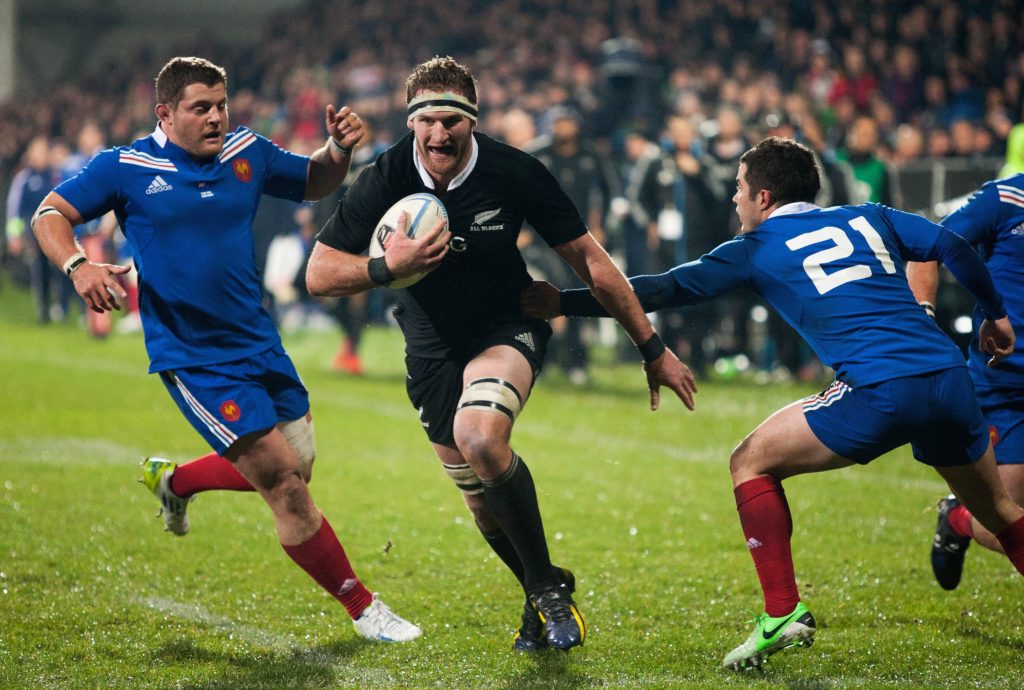 "Everything we had to experience and went through there was never a day where I was thinking 'I don't want to be doing this'. I enjoyed the challenge and I enjoyed the rugby year we had. If I was sitting there thinking 'I can't wait for this season to end' it would be a bit of a worry."
But the fact he finished as player of the year says he is personally growing and on track to develop into a strong captain.
"Something clicked and absolutely as a captain or a leader in a team it's important you're one of the best players on the field so I'm proud of what I managed to put out there this year but hopefully it's just a start."
More stories