Back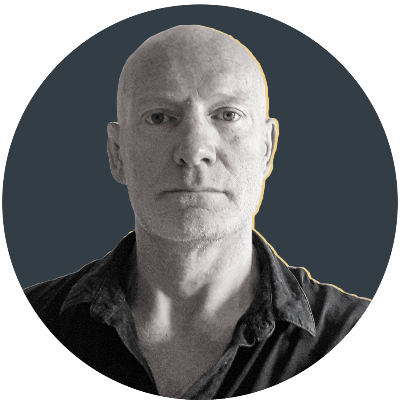 By Gavin Mortimer
Antoine Dupont: Can Les Bleus' GOAT inspire 2023 glory?
The Dupont brothers are talented lads. Both are experts in their field, literally, but you'll be familiar only with one. Antoine is on his way to becoming the greatest player in French history. In fact, he may already be there, at the tender age of 24. His big brother, Clément, is less well known, unless you're a pig farmer. In that domain he's something of a celebrity, having won a prize last year at the prestigious Salon de l'agriculture in Paris for his breeding of the Black Pig of Bigorre, a rare breed that was on the brink of extinction in the late 1980s. That they are still with us is in no small part thanks to the Dupont family; the brothers' dad and uncle were among the farmers who rescued the Bigorre from oblivion.
Antoine returns regularly to the family home, a welcome sanctuary from the illustrious status that is fast being foisted on the player who is the star turn for Toulouse and France. Last month he was voted the Top 14 player of the season for 2020-21, to no one's great surprise, and already this season he has demonstrated his brilliance in almost single-handedly propelling Toulouse to victories against Clermont and Biarritz. Against the latter, his match-winning intervention was as a second-half substitute, evidence he is, to use the social media jargon, one of the biggest 'influencers' in rugby; his mere presence inspires team-mates and intimidates opponents.
Earlier this month the French rugby newspaper Midi Olympique contacted the Top 14 scrum-halves to canvas their views on Dupont. A nice idea but one they weren't sure would work. It did, reported the paper. "Most of them played the game, with this simple and almost unanimous message: 'Antoine is the best player in the world'."
Hear, hear. Faf de Klerk and Aaron Smith are great players but imagine the damage Dupont could do if he played behind a dominant pack instead of the mediocre French scrum. Smith's win ratio with the All Blacks is 86%; Dupont's with Les Bleus is 57%.
I'd go further and rank Dupont as the greatest player in France's history. Who are his challengers? Let's start with this century. How many Frenchmen would have made the starting XV of a Lions Test team since 2001? Imanol Harinordoquy, Nicolas Mas and Yannick Jauzion for sure, and Fabien Pelous, Vincent Clerc and Thierry Dusautoir perhaps. But had Dupont been born in the Peak District and not the Pyrénées he would have been the first name on Warren Gatland's team sheet this summer.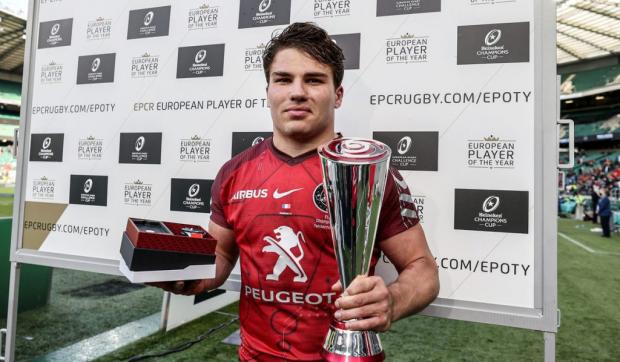 Going back into the amateur era I can't think of any player who could rival Dupont's talent. Serge Blanco, Jean-Pierre Rives, Laurent Rodriguez, Philippe Sella, Émile Ntamack and Robert Paparemborde would have graced any Test team, and in the case of Blanco and Sella they were capable of match-winning brilliance. But they didn't have Dupont's consistency nor his commitment. Indeed Blanco, with his 40-a-day smoking habit, may have struggled with professional rugby. The game in his day was gentler. 
In an interview earlier this year two former France scrum-halves Jean-Baptiste Elissalde and Guy Accoceberry were asked how they rated Dupont. Elissalde, who also coached him when he was on the staff of the national team in 2019, said he was rugby's answer to Lionel Messi. Accoceberry said: "He has this ability to finish moves like a wing three-quarter… scrum-halves have a lateral game, sweeping the move along. He often pops up in support to take the last pass, sometimes 25 or 40 metres from the try line, and then finishes the move with the speed of the best winger in the world."
Dupont is also a hard man, and a brave one. He's only 5ft 9in and 13 1/2 stone, yet he brings down men twice his size. He's like Jonny Wilkinson, the first half-back to take his defensive duties seriously. There are other parallels with the Englishman; both he and Dupont made their Test debuts as youngsters (18 and 20 respectively) but were mature beyond their years. Intelligent, grounded and durable. So it seemed at least for Wilkinson, who was injury-free in the early years. Then his courage and commitment took its toll, and for three years he spent more time on the treatment table than he did on the playing field. That he had a regeneration in his thirties was a testament to his strength of character.
The French are funny like that. That cliche about there being "no 'I' in team" doesn't ring true in French rugby. It's almost an individual sport within a team game.
Other than a knee injury in February 2018, Dupont has proved remarkably robust. He's built for his position. Short, stocky and supple. He hasn't had to bulk up the way some backs and loose forwards have to, putting unsupportable pressure on ankle, knee and shoulder joints. He has 32 caps already, and ten tries, putting him on course to become the most-capped Frenchman (Pelous with 118) and the top try-scorer (Blanco, 38).
But it's not an injury that could undermine Dupont; it's something more insidious. It's what irreparably damaged the career of his childhood idol, the player who once, briefly, rivalled Wilkinson as the game's most glamorous star – Frédéric Michalak. 
Michalak had more God-given talent than Wilkinson. At his peak, in the early 2000s, Michalak was sensational. He had everything. Arguably he never played better than when he orchestrated France's thrashing of Ireland in the 2003 World Cup quarter-final, a match the BBC said at the time "laid down an ominous marker for the rest of the tournament as they await England in the semi-final".
But Michalak had one fatal flaw. It was revealed in that semi when he and France were outplayed by Wilkinson and the English. He was weak in the top two inches.
This was obvious not just on the field, but off it, when he became distracted by commercial opportunities. His good looks worked against him. He became French rugby's pin-up and he played along with the hype. The French, you see, love a 'face' with which to sell sport. In the 2003 World Cup it was Michalak, four years later Sébastien Chabal and in 2011 François Trinh-Duc. The touch of all three deserted them, not just in those tournaments but in the seasons that followed as they launched their own wines, opened their own bars and endorsed products beneficial to their finances but maybe not their form.
The French are funny like that. That cliche about there being "no 'I' in team" doesn't ring true in French rugby. It's almost an individual sport within a team game and they've never been shy about elevating a player above his teammates. The adulation and attention heaped on Chabal during the 2007 World Cup was embarrassing. An average back-rower who put in some big hits from time to time transformed into 'The Caveman', the greatest forward ever to pull on a French shirt.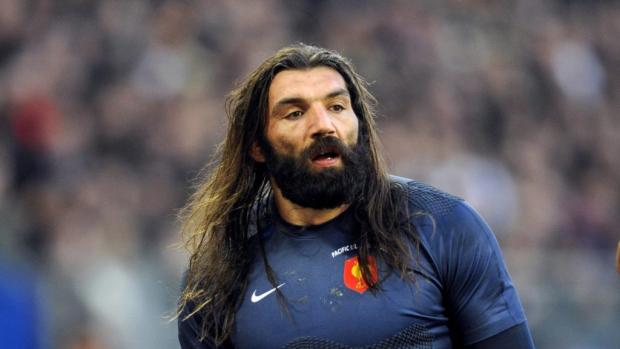 It will be Dupont's turn at the 2023 World Cup, although the difference is his talent merits the hype. The FFR will surely build their marketing of the tournament around him. This writer has had the pleasure of interviewing him; he's a good bloke, funny and honest and engaging. He may not have Michalak's smouldering looks or Chabal's bushy beard but he's got a character easy to market. If France win the World Cup with Dupont the star player then he will become a household name to rank alongside Yannick Noah, Bernard Hinault, Zinedine Zidane and Kylian Mbappé.
He's already on that trajectory, picking up awards, featuring on the front cover of national newspapers and being described recently in a report by broadcaster Canal Plus as the best player in the world.
It's easy to forget that Dupont is still young despite all he's achieved, just as it was when Mbappé played with such graceful maturity as France won the 2018 FIFA World Cup. The PSG forward has struggled to recapture that form in recent seasons, perhaps feeling the pressure of expectation every time he takes the field.
So Dupont will have to be adroitly managed by his club and country in the next two years. The FFR could always take inspiration from his big brother; Clément clearly has a talent for nurturing rare specimens.