The inherent risk of Andy Farrell
Andy Farrell will be hoping hipster beards don't go out of fashion in Irish rugby as quickly as they have in Irish football.
It was quite the fall from grace last week for Roy Keane, the iconic former Manchester United skipper from Cork.
When Ireland blazed a trail to Euro 2016, defeating world champions Germany en route to qualifying and then Italy to progress to the second round at the tournament in France, Keane was anointed by press and public alike as the Ireland coach-in-waiting if ever Martin O'Neill was to relinquish the reins.
So much for that putative succession plan. Just over two years later, both O'Neill and Keane were handed their cards by the Football Association of Ireland, the later exiting with his stock having hit rock bottom following the leaking to media of the robust row that resulted in Harry Arter quitting the team for a while in 2018.
As evidenced in the football world, the worm can turn very quickly in Irish sport and while Farrell has the safety net that Keane never had – a contract in his back pocket since last Monday that confirms he will succeed Joe Schmidt as Ireland boss following the 2019 World Cup in Japan and take them to the 2023 finals – these pieces of paper can quickly melt like snow on a rope long before an agreed deal is due to elapse.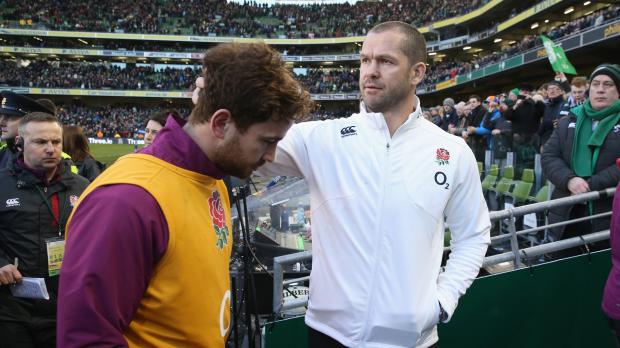 Les Kiss, Matt O'Connor, Kieran Keane and Mark Anscombe are all examples of rugby head coaches within the IRFU system who were moved on before their time was supposed to be officially up at provincial level, and David Nucifora, Lansdowne Road's premier power-broker, won't hesitate to do likewise with Farrell if he feels the national team, whose success is the rock on which an €85.7million business is built on, isn't delivering expected results.
There will be no room for slacking. Incremental improvement is the story of IRFU national team coaching, Warren Gatland's 48.6% success rate before his 2001 dumping followed by Eddie O'Sullivan's 63.1%, Declan Kidney's 53.7% and the benchmark-setting Schmidt who checks in at 75%, 46 wins in 62 outings.
Also factor in how the Irish union recently set out in its latest strategic plan how it wants a World Cup semi-final or better, two more Six Nations titles and consistent ranking as a top three team in the world between now and 2023.
Those grand ambitions – and Schmidt's unprecedented record – place a target on Farrell's back, but he is currently the coming man, a coach who can do no wrong in the eyes of Nucifora and co even though Ireland have leaked more tries with him as defence coach (53 tries in 27 games, a concession on average every 41 minutes) than when Les Kiss worked as Schmidt's lieutenant (39 tries in 27 games, one every 55 minutes).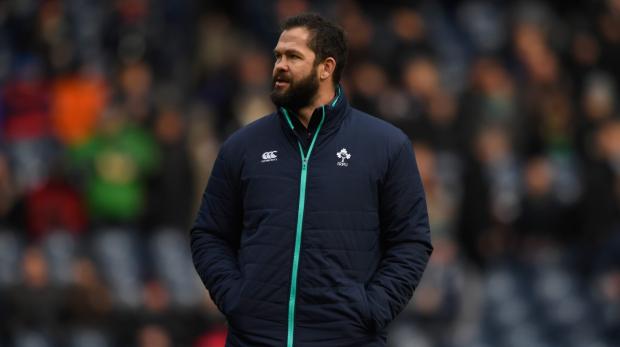 'Continuity is a major part of our decision making process,' explained Nucifora in an in-house IRFU TV interview (why the IRFU didn't hold a press conference last Monday on a day of monumental significance for Irish rugby smacked of unaccountability by the organisation).
'You have got to make sure that you have the quality and the calibre of the candidate that you want and we do have. We are in an enviable position to be able to appoint from within to go forward.'
Here's the rub, though. In promoting Farrell from assistant and handing him a three-year extension, the IRFU are chancing their arm to a degree in the hope they continue to get the rub of the green.
It is fascinating how an Englishman, sacked by his own country as an assistant following failure at World Cup 2015, has convinced the Irish authorities to give him the top job when he has never before run the whole shooting match anywhere at club or country level.
Look at his apprenticeship: it has been served in background roles at Saracens, England, Lions and Ireland and his coronation as Test coach goes against the grain of the usual pattern of these international arena appointments.
Of the 49 different coaches who have held the reins since 2000 at the half-dozen Six Nations and four Championship countries, not even a handful have ever been given the job without first earning their stripes somewhere as a club coach boss.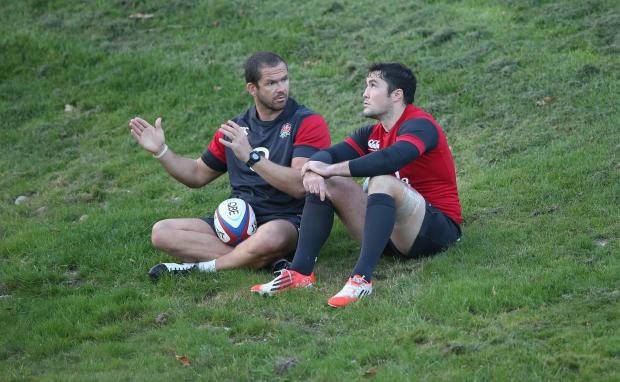 Jake White was one exception to the rule, the Sharks assistant, who had earlier dabbled on the backroom staff of Nick Mallett's Springboks, taking over South Africa and leading them to World Cup glory in 2007.
Against that, Martin Johnson was an abject failure in charge of England, as was John Kirwan when in the Italy job following assistant roles at the Blues and with the Azzurri.
Appointing Farrell, an unproven head man, is clearly an audacious gamble by the IRFU. Ireland performing as anticipated at Japan 2019 would smooth the transition heading into the 2020 Six Nations.
But World Cups have historically never been kind to Ireland before, so what happens if the finals don't generate the history the Irish nation expects? Farrell would then inherit a team suddenly on the back foot, making for an intriguing front-of-house baptism.
What is certain is Ireland are going to get a different style of management when the change occurs. Farrell is an extrovert in his approach compared to the introverted Schmidt, but how will he cope when he is the boss and the buck stops with him and him alone? Only the future can tell if he really is a suitable fit as there is no boss track record to go on.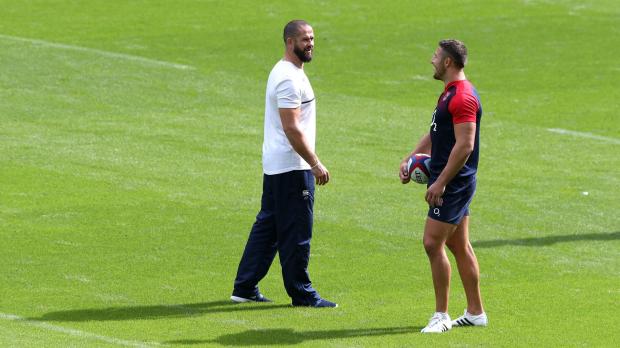 Also, what sort of message does the IRFU's anointment of Farrell send to indigenous Irish coaches who have aspirations of one day coaching their native country? A negative one, you imagine.
The IRFU's announcement means the top Irish role is now closed off until late 2023 without a debate as to whether there might have been candidates other than Farrell capable of succeeding Schmidt.
Never has there been so many Irish coaches spread around the world beavering away at the club coalface. There are Irish bosses at work in France, England, Wales and Italy, an extraordinarily wide casting of the net, with a whole host of assistants also plying their trade abroad.
If being successful as a boss at that level is considered important, why were Mark McCall, the Saracens godfather who once had Farrell under his wing in London, and Leo Cullen, the history-making Leinster supremo, not part of the Schmidt succession conversation?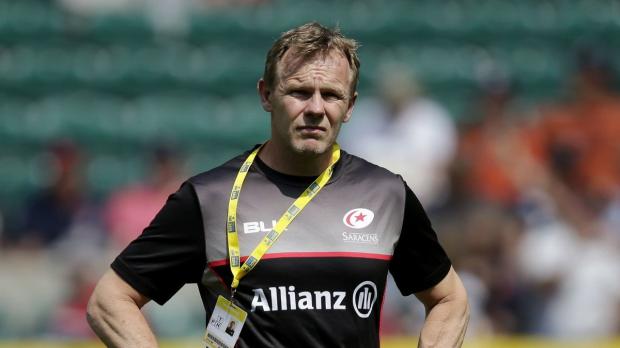 Also, what effect will Farrell's IRFU endorsement have on his relationship with fellow assistant Simon Easterby. Part of the Irish backroom for twice as long as Farrell, as he replaced John Plumtree in 2014, the former Test flanker would have felt he had a shot at being Schmidt's successor, particularly as he came to the Ireland role as boss man at Scarlets.
Easterby has done an effective job in moulding Ireland's forwards into a potent unit, but he has never got the acclaim Farrell enjoys and it wouldn't be a surprise if he sought a return to a top club role after 2019 after getting overlooked by the IRFU.
All the more curious in Farrell's elevation is how British media have been glowingly singing his praises? They are the very same press pack who wanted England shot of him when the last World Cup turned sour, yet some commentators were giving him more kudos than Schmidt for Ireland's latest ambush of the All Blacks.
It was another sign the hipster beard is in fashion in Irish rugby, but only in 2020 can proper assessment be made on whether deputy Farrell is the real deal as a No1. Right now, no one knows if he will be a success. Not even the ultra-confident IRFU.
Comments
Join free and tell us what you really think!
Join Free