Borthwick 'approached' by Ulster Rugby but did not apply for role - RFU
The RFU have stated that England forwards coach Steve Borthwick did not apply for the previously vacant headcoach role with Ulster Rugby.
A RFU spokesperson has clarified that Borthwick was approached in relation to the role but did not take the matter further.
The RFU have told RugbyPass: "Steve Borthwick is completely committed to England. He has not applied for any other coaching roles since he joined England in 2016."
In May, eyebrows were raised after it was confirmed that defence coach Paul Gustard would be leaving to take up the vacant top job at Harlequins.
RugbyPass columnist Andy Goode said at the time: "Gustard has been an integral part of his coaching setup since 2016 and for him to leave 16 months out from a World Cup isn't a good sign", while World Cup winner Lewis Moody also questioned the England camp environment, telling RugbyPass at the time: "What does this say about the coaching environment where Paul Gustard, who didn't get to play for England and has carved a wonderful path as a coach, steps away from an England team heading to a World Cup?"
England, who sustained their sixth loss in a row to South Africa in Bloemfontein over the weekend, have become a camp under siege. Players have been criticised for their on and off-field attitude, while Jones' position now appears endangered – a situation which would have been unthinkable just five months ago.
"I don't need any dialogue with the RFU, all I need to do is my job and I do my job as well as I can every day", Jones said in an interview with Sky Sports. "All I can do is coach the team as well as I can."
The RFU say that Borthwick was approached for the role by the club but did not apply for the role.
Continue reading below…
Interim coach Jono Gibbes returned to New Zealand for 'family reasons', although it has since been confirmed that he will take up a lucrative role with La Rochelle in the Top 14.
If Borthwick had been accepted for the Ulster role, it would have been a potential double whammy for England – meaning the side would have lost both their defence and forwards coach in one foul swoop.
Borthwick today backed Eddie ability to turn England around, telling the Telegraph: "I have worked for Eddie for a long time now. I see consistency," said Borthwick. "He's an excellent coach – we all know that – and what this England team has done over the last couple of years with the work he has led has been tremendous.
He also defended comparisons made following Wales tour of Argentina, saying: "Clearly I know Warren having worked with him previously, 12 months ago. While respecting him as a coach, he can have his opinion, ultimately we went to Argentina last year and won 2-0."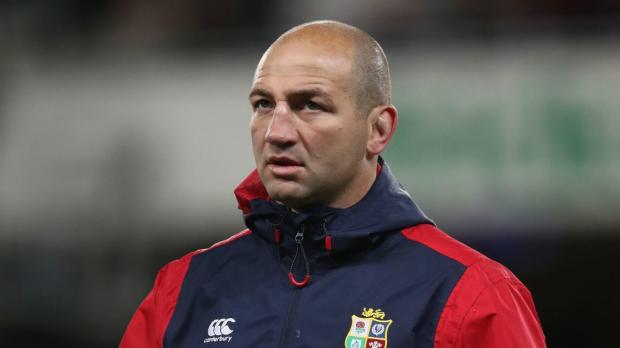 Borthwick captained England under Martin Johnson from 2008 and was a member of the England squad which reached the Rugby World Cup Final against South Africa in 2007.
His playing career spanned 16 years, which included captaining Bath and Saracens, before retiring at the end of the 2013/14 season with a record 265 Premiership appearances.
He began his transition into coaching while still playing for Saracens and became Japan forwards coach in 2012, before joining Jones' coaching ticket from Bristol.
Comments
Join free and tell us what you really think!
Join Free