Paul Willemse: 'I never even had one conversation with South African rugby'
Grand Slam winning second row Paul Willemse admits that he struggled to come to terms with giving up on his childhood dream of playing for the Springboks, when he opted instead to play for France.
He denies that it was a decision that he made lightly and says it was one that was effectively made for him by the SA Rugby.
The giant France lock made his debut for France in 2019 and has since become of one of the most feared players in his position in the game.
Yet Willemse insists that it was a lack of interest from SA Rugby in former Junior Springbok and his personal circumstances that resulted in him throwing his lot in France, a decision that he has 'never regretted'.
"People get it wrong, people propose it like it was a choice I made, going to South Africa or France, but it was never like that," Willemse told Le French Rugby Podcast.  "I came to France firstly just to gain a bit more experience, as firstly I wasn't selected in a massive squad that was preparing for the World Cup in 2015 with Heyneke Meyer. I wasn't selected in a group of like 80 players, so I thought rather than playing again in Super Rugby, the Currie Cup for another two years, an opportunity came to be me to go and play in France.
"I thought it's only a year and a half, I'll do that and come back.
"And prepare for the next World Cup with a new coach. Well, I said, let's do it, and when I go here, I played at Grenoble first for six months, and Jake White came to me and said 'Do you want to come and play at Montpellier, at the same time he had signed three of my friends who had played at the Bulls.
"I enjoyed Top 14 rugby. From the first game it felt like this is my type of rugby. Super Rugby is way too quick for me!" joked the 6'7, 130kg plus Montpellier forward. "Every game in Super Rugby I was like 'Jeez, how am I going to do this for 10 years bro. This is unbelievable. Like every game, I felt like I'm dying."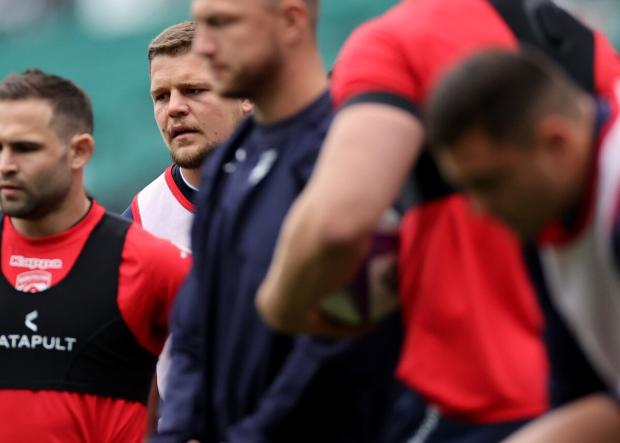 "So when I came to Top 14, I was like 'This I can do for a few years'.
"When Jake White came to me, I was like 'Sweet, it's a South African coach, a few of my friends will be there.'
Willemse moved to Montpellier and the hulking second-row soon became a mainstay of their giant forward pack.
"I still had a dream to play for South Africa, but I slowly got news that South Africa were not going to choose any foreign-based players. I was like 'That's like a hit in the gut. What am I going to do? In my career I'm really enjoying French rugby and not going to go back and play club rugby in South Africa. That's not where I'm at.
"At the same time I was starting to lay down some roots. I was building my life in France. My first child was born here.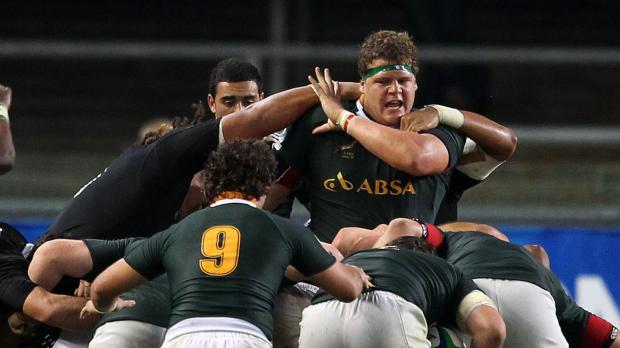 "But my dream was still for the Springboks. So for a while after my son was born, it didn't look like this South African team thing was going to work."
Willemse's agent then reached out to France's national set-up, then under the control of Jacques Brunel.
"I thought, let's throw something out there and see if they're keen. I started talking to them. I got excited. I thought 'I'm going to play for the French team. I going to play international rugby. My life's in France, I'm going to go for it.
"Then a few months out the whole coaching staff from the French team got fired. So I had to start from zero again!"
Things worked out for Willemse and he made his debut against Wales in the Stade de France in 2019.
"Fast forward to my debut. When I sang Marseillaise for the first time, that was a massive moment emotionally, because I knew at that moment that I had to shut down a childhood dream that I had my whole life – to play for the Springboks – like every South African boy.
"I knew the single moment I went out on that field, it's done, it's finished. I can never do that again.
View this post on Instagram
"But taking the risk and going with the French team, and then opening possibly another massive door for opportunities that I don't know. Luckily I did, cause at the moment I'm really happy and I never regretted my choice to play for the French team ever."
Now Willemse faces the prospect of playing his native South Africa this November and the very real possibility of playing them again at the 2023 Rugby World Cup.
"Most of the players there [in the Springboks], I've played with or against when I was in South Africa and the same when I was with the SA U20s team when we won the Rugby World Cup in 2012. They know me and I know them.
"I don't know what emotional state I will be in or what will happen, but I know it's not going to be just another match. It will be a special one for me.
"It's been in the back of my mind.
"In the Top 14, when we play other South Africans, we play even harder. Because you want to win that respect. I know for a fact that I will be up for that game.
"There will be a vibe around, especially for me as South African player playing the South African team, but I know the guys know me there and I've put in some big hits on some of those players, so they know me!"
Willemse was asked had SA Rugby reached out to him when it was known that he was considering giving his allegiance to France and his answer was surprising.
"I never even had one conversation with South African rugby, in my whole career.
"I came out in the media here that I was going to play in the France team, I knew what to expect, if they knew I was available, someone would contact me or my agent at least. You know 'Tell Paul just to wait a bit' or whatever.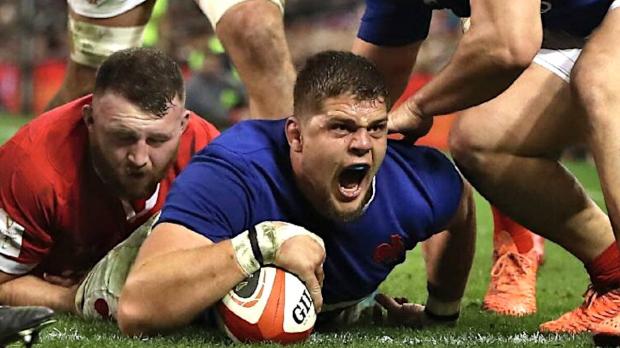 "But like I said, when I started that journey, and it's a long journey because later on they changed the rule that I had to do my passport first. So I did that aswell and it's a long process.
"But like I said, throughout my whole career I never had one conversation with SA Rugby or anyone. So in the end I was lead into my French career. That's why I say I've never had to make a choice, either South Africa or the French team, because my life just went that direction.
"The choice I had to make was to commit and go for the French team with everything I've got. Soon as I made that decision, even if South Africa contacts me then [I wouldn't have switched back].
"If they did speak to me, even the year before, I would have said 'no'. But they never spoke with me and I have never had a conversation with them."
"The thing is South Africa are so blessed with massive talents in the lock position, it never felt like they needed me. They have four or five massive locks, world-class locks.
"I said in a previous interview, South Africa doesn't need me, but I also don't need them. That p***ed off a few people."
Comments
Join free and tell us what you really think!
Join Free