The Springboks have been blessed with a number of quality hookers since returning from the isolation wilderness. The starting hooker in the first Test after returning to international competition against the All Blacks on 15 August 1992 at Ellis Park was the hard-running, powerful Uli Schmidt.
Since Schmidt there has been some genuine quality in the Springbok No 2 jersey including World Cup winning captain and Springbok legend John Smit. The in-your-face Bismarck Du Plessis was another in the traditional robust and powerful mould of Springbok hookers. Both Smit and Du Plessis added so much value to the national set-up both from a leadership point of view as well as at the set-piece and in the tight loose.
In Malcolm Marx there is a relatively new Springbok hooker who is making huge waves and could join the great names above as a Springbok stalwart. Marx moved to the front row from the flank during his high school years at King Edward VII School (KES). KES, which boasts numerous sporting legends including former SA Cricket captain Graeme Smith and Springbok flyer Bryan Habana now has a potential sporting legend-in-the-making in Malcolm Marx.
Marx who made the SA Schools squad in 2012 has been destined for big things since his schoolboy days and he has certainly come of age in the past 18 months. I recall seeing Marx play for the University of Johannesburg before he hit the big time and could not believe the size of the front-rower, he was impressive even in his early years on the rugby conveyor belt.
Continue reading below…
The 24-year-old Lions frontrow recently earned his 50th Super Rugby cap and has been the go-to-guy for his franchise. He has scored 23 tries for the Lions at just below a try every second game, which is noteworthy for most players never mind a front row forward.
The Johannesburg-based side has played some expansive rugby over the past few Super Rugby seasons, especially from a South African point of view where they are traditionally more conservative from a playing style. Marx is well suited to the Lions style of play, he has a superb engine and his mobility around the park is unbelievable.
The young hooker made his debut for the Springboks in a tough 41-13 defeat to New Zealand in the 2016 Rugby Championship coming off the wood for captain Adriaan Strauss at the AMI Stadium in Christchurch. Since his debut the Germiston-born hooker's progress was steady in finding his feet at international level.
The 25-24 defeat against the All Blacks at Newlands in October 2017 was a major turning point in his career. Marx got through a mountain of work in the loose, found his jumpers with precision at lineout time and also got on the score sheet. Scribes from all over the world including New Zealand were raving about Marx's performance. There was a new sheriff in town and Marx seems to have grown massively in confidence since this Test. At Newlands he showed he belongs at Test level.
#Lions Hooker Malcolm Marx is the Season Leader for breakdown turnovers in the 2018 #SuperRugby regular season with 14 forced penalties and 5 pilfers #LIOvJAG pic.twitter.com/YBYXHTGhW7

— Fox Sports Lab (@FoxSportsLab) July 19, 2018
There was uncertainty from a selection point of view in terms of who would be the starting No 2 for the Springboks over the past two-and-a-half years with Adriaan Strauss, Bismarck Du Plessis and a few others in the frame over this time. Over the past 12 months this debate has certainly been put to bed and Marx's name will be one of the first on the team sheet, the rest will now be fighting for the reserve hooking position.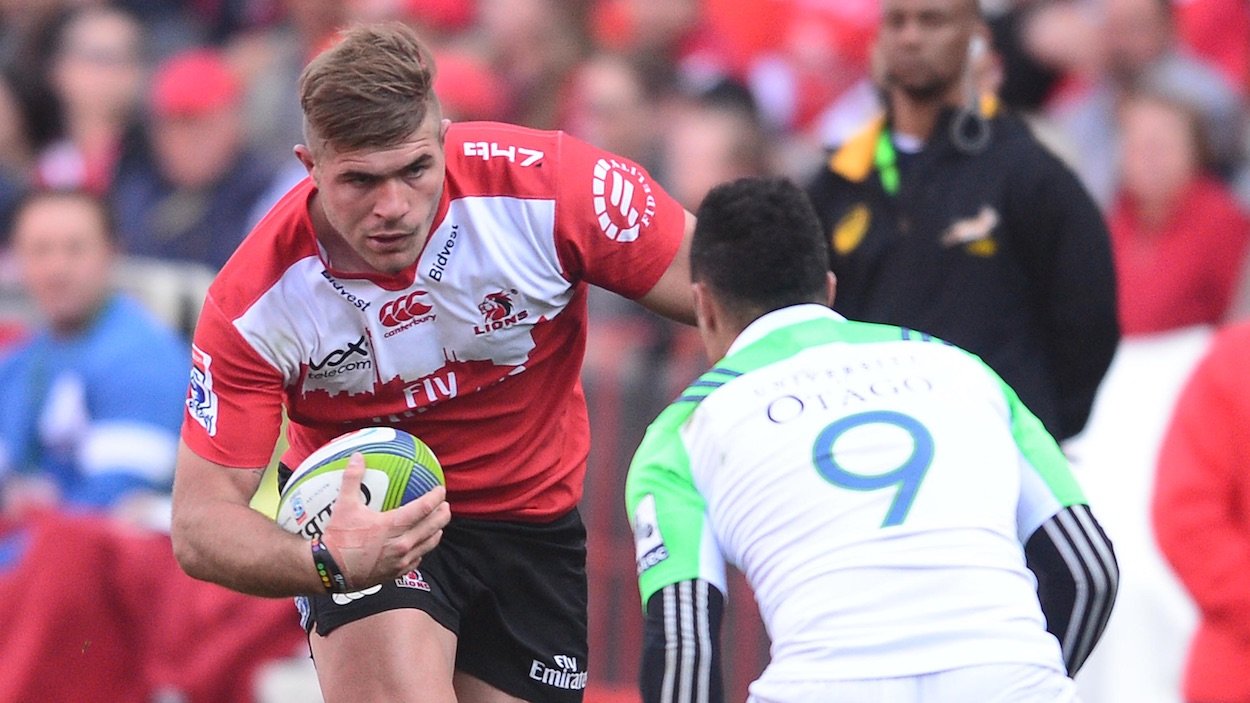 A notable mention for Bongi Mbonambi in the series against England means that he will probably be the backup hooker after some good performances. There is the constant will-he-or-won't-he surrounding Bismarck Du Plessis and his return to international duty. Du Plessis was recently called up to the Springbok squad for the England series before withdrawing due to injury.
While for some time there were calls for Du Plessis' return from France by the South African public these are now a distant memory as Marx is seen as the man to definitely wear the Green and Gold number two jersey. He is among the leading hookers in the world and recently Nick Mallett, the well-respected former Springbok coach, stated that Marx is the best hooker in the world at present.
Marx who stands at 1.89 metres and 114 kilograms is a man-mountain in terms of size and has pace to burn for a big unit. There is no weakness in his game and the only concern would be wear and tear on the body and injuries, which are part of parcel of the modern game.
Continue reading below…
In the early part of his Springbok career there was a little bit of concern around his throwing at lineout time, these concerns have well and truly been put to bed. His lineout throwing is well and truly of international standard and he is consistently hitting the mark. At scrum time he is extremely powerful and not often a front row with Marx in it goes backwards.
Marx has no peer in the hooking position when it comes to loose play, this refers to pilfering for the ball at ruck time where he has become a specialist in turning ball over and slowing ball down – it is like having a fourth loose forward. Once over the ball it is very rare to see him moved off it such is his power. Marx is a scary proposition with ball-in-hand and carries strongly, he also has the intelligence to distribute when the time is right.
He has the strength of an old school front rower and pace of a modern day flanker and the challenge now for Marx is two-fold. Firstly playing consistently well where he is the best hooker in world rugby, he is well and truly on the way to this if not there already. Secondly he needs to demand world-class standards from himself and his teammates and vice versa. This in turn will lead to positive results for the national side and he will certainly join the recent list of Springbok legends in the hooking position.
Mailing List
Sign up to our mailing list for a weekly digest from the wide world of rugby.
Sign Up Now