Kyle Hatherell: 'We woke up to giraffes on our front lawn'
By his own admission, Kyle Hatherell was an emotional maelstrom after the Premiership Cup final. A stellar performance, a try, a first sniff of silverware for Worcester's rugged fulcrum.
People have poked fun at how boisterously the Warriors celebrated that triumph. Is an unglamorous competition for which most of the big beasts rest their heavy hitters really worth such revelry? Isn't the Premiership Cup a pretty meaningless trophy? Not for Hatherell. Not for the farm boy from the wilds of South Africa who was spat out of professional rugby at 20, who worked as a call centre agent and a chemical factory labourer, who went from contract-less in Durban to Scotland's lowly domestic fare and the rollercoaster of the Championship. Not for the back-row who was 26 before he got his first crack at Premiership rugby and the riches that go with it.
In every sense, Hatherell's tale begins in the wilderness. His home town is Badplaas, South Africa – population 582 – nestled high in the Hlumuhlumu Mountain Range a few hours east of Johannesburg. Hatherell was two when his father took a job tending timeshare lodges on a Badplaas farm and the family moved into the hills. Wild animals roam free. Mobile phone signal does not.
"We've got zebra, giraffe, a few different types of antelope," Hatherell says. "Some mornings, we'd wake up and there'd be giraffes on our front lawn.
"It's a small, secluded town with two shops. Most South Africans don't even know it. The first house we moved into didn't have electricity.
"I really do love being out in nature, the farm life. There was a day when my parents couldn't find me, looked out the window and I was cruising down the driveway on my tricycle. I was quite an adventurous child."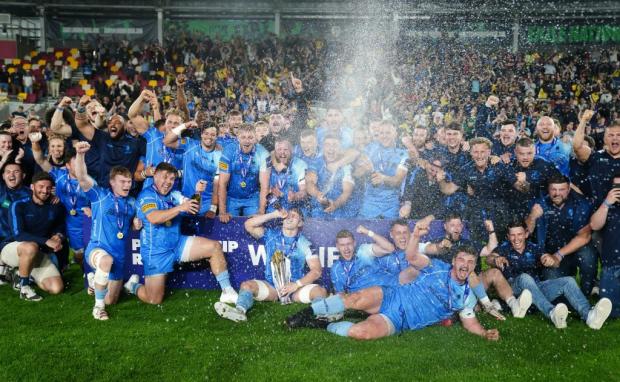 Rural life instilled a toughness in Hatherell. It also brought danger. He was 12 when wildfire engulfed his province and the flames licked perilously close to home.
"My dad tried to prep all the lodges by watering the grass to stop them getting burnt down. There was a moment where I got trapped on one of the dams with a guy who worked with us. We were sat there and he said to me, 'listen, if it gets any closer, get out the vehicle and jump into the water'.
"I was still really young, more excited about seeing a wildfire than scared. But thinking back, it was quite a hectic moment. We managed to get out of there okay. Most of the tough moments end up being great stories."
On Hatherell went to boarding school. A hard-nosed forward, he won a place in the Sharks academy. Two years and three Under-21 appearances later, he was out, pounding a dull office beat and pondering his future.
"I was working for a fibreoptics company installing fibre all over Durban. I was a resident liaison so basically I sat on the phone and dealt with people complaining about disruption all day. I got to sit in a nice office overlooking the ocean but I was dealing with people wanting to fight me."
Salvation arrived in the form of an old Sharks team-mate. A bloke Hatherell didn't really consider a friend, just someone he'd shared a pitch with over the years. The player was in the UK, and wanted to know, did Hatherell fancy a gig in Scotland? At first, he thought it was a wind-up.
I worked in a chemical factory, literally just pouring and mixing chemicals all day. I wore a banana-yellow hazmat suit.
The money, he learned, would be a pittance, but the opportunity? That was a different story. A door he thought had been slammed in his face was suddenly creaking open again. A few weeks later, Hatherell found himself in Troon, a picturesque town on Scotland's west coast, playing for Marr RFC on the top rung of the domestic ladder.
"My first day in Scotland, I was walking through Troon with my housemate and I kept saying to him, 'look how short everyone's walls are!'. In South Africa, you can't see anyone's houses for the massive 10ft walls. I was looking into people's living rooms here.
"I worked in a chemical factory, literally just pouring and mixing chemicals all day. I wore a banana-yellow hazmat suit. That 'Beast from the East' storm hit later that year. Harvey Biljon, the Jersey coached, phoned me during the storm to ask about playing for them, and I went outside the factory to take the call. My phone died because it was so cold. I was panicking, thinking 'this guy is not going to want me!'.
"I went from hot and humid Durban to sliding down frozen streets. One game, I ran for a loose ball and tried to pick it up, but ran straight past it because I couldn't feel my hands. It took me a while to learn to function and play in those conditions.
"The physical side of it, the rain and the mud, was a lot different to the hard pitches and quick rugby I was used to. It wasn't as direct and physical as some of the games I went into in Scotland. It definitely toughened me up a bit."
When Biljon took him to Jersey in 2018, Hatherell could abandon the mundanities of civvy street. He had a full-time contract and a whale of a time journeying around England for the Reds. The Championship has its detractors, but even as it reels from a large RFU funding cut, continues to ready men for the rigours of the top flight. It also provides a stage for rough diamonds and late bloomers to show their wares.
"The Championship does get a bit of a bad rep sometimes but it has been a massive part of moulding me into the player I am today," Hatherell says.
"Most of the guys who have been in the Premiership for a while, legends of the game, have been in the Championship at some stage. [The funding cut] is definitely upsetting because there is loads of great talent, but it does seem it's a bit underfunded, it's not as attractive to boys to pursue a full-time career."
Jonathan Thomas was spooling through Championship footage when a lightbulb went off in his head. Who was this shaggy-haired colossus tearing up the league? By March last year, Hatherell was a Warrior. He has had a blockbuster debut season in a team that continues to struggle, carrying and tackling like a mighty creature from the farmlands of home.
Thomas is gone from his Worcester coaching post now. So are several of the staff who brought him to Sixways. Steve Diamond has the reins and with his toughness, his edge and his brutality, Hatherell looks every inch a Diamond player.
"We want to make a statement next season," he says. "We want to finish at least mid-table. [Steve Diamond] is really looking for boys to work hard and get on with the job.
"One of the big things he's brought in is everyone trying to change the preconceived mindset about Worcester, getting the boys to be more confident."
There have been loads of moments where it would have been easier to call it a day, pursue an office job or get on with normal life.
Hatherell's totemic performances did not merely hearten those at Worcester. When Eddie Jones learned of his England-born grandfather, the wily little coach was soon dropping his name in dispatches when selecting for the Six Nations. Hatherell hasn't made a squad yet, but he is lurking on the periphery. The Springbok staff have been quietly enquiring too. At some point, although it feels a little way off yet, Hatherell may be presented with a career-defining choice.
"It's tough," he says. "I grew up in South Africa and that's where a lot of my drive and passion for rugby has come from. But at the same time, I feel I owe it to the UK, more or less the only reason I'm still playing rugby. If I'd stayed in South Africa, I'd just be playing pub rugby on the weekend and working in an office. I feel like my loyalties definitely lie in the UK.
"International rugby would be the biggest accomplishment and the end goal. I spoke to Matthew Proudfoot and Eddie Jones, and they did say they'd been watching me, they were happy with what I was doing, and certain things they wanted me to work on."
Test honours would be the apex of a punishing voyage. Hatherell's route to the Premiership has been unorthodox. He has not trodden the same gilded pathway as many of his peers. Little wonder, when London Irish were vanquished, a man of the match award clinched and a Premiership Cup medal draped around his neck, he began to well up.
"It was massive moment in my life because I felt like I'd achieved one of my goals. It was a lifelong dream to play top-level rugby. To win silverware was a moment I'll never forget.
"It made me think about the journey I'd been on, and that I've overcome a lot of things. There have been loads of moments where it would have been easier to call it a day, pursue an office job or get on with normal life. Especially because I didn't start my Premiership career at the youngest age. It took me about 20 minutes after the game to gather myself and be present in the moment."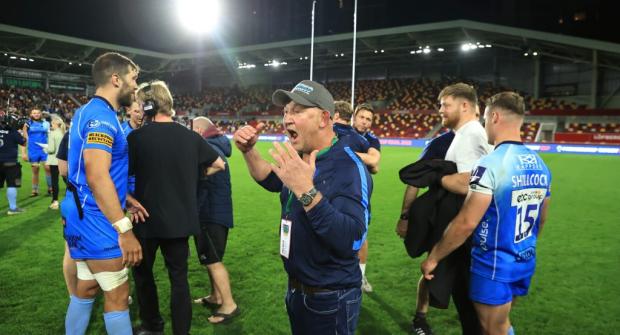 Steve Diamond helped Worcester win the Premiership Rugby Cup as he prepares to become director of rugby (Photo by David Rogers/Getty Images)And of course, his mind drifted to home. To Badplaas. To the animals and the mountains and the wildfires. To his parents all those hours away. To his childhood adventures. To the hardships of farm life.
"There have been moments seeing my dad try everything he possibly could to solve a situation that just never worked out. There would be no other option for him than to solve the problem. If things turned bad, he had to deal with them on his own. I spent my life watching him put his head down and get on with it.
"That is how I deal with obstacles now. I know I'm able to deal with them. I know I can keep my head down and go through until there's light at the end of the tunnel. I told my parents I'd make it through."
Comments
Join free and tell us what you really think!
Join Free