'Two months ago Sladey and I were just two guys who played for Exeter Chiefs and we weren't great in big games'
Jonny Hill is delaying celebrating collecting three winners' medals in as many weekends in a bid to cement his place in the England team after helping win the Six Nations title on his test debut.
The Six Nations medal has joined the ones he collected for becoming a Heineken Champions Cup and Gallagher Premiership double winner on the previous two Saturday's and believes his triple triumph proves Exeter Chiefs players can deliver in big games having lost three of their five previous Premiership finals.
Hill, who sang American Pie as his new cap song for the squad at the team hotel, wants to hold onto his England place for the Autumn Nations tournament that starts against Georgia in two weeks. Hill collected a yellow card for a high tackle but was able to deliver the kind of form that made him a key member of the Chiefs pack and said: "Two months ago Sladey (Henry Slade) and I were just two guys who played for Exeter Chiefs and we weren't great in big games and we wake up this morning and it's like "wow". It is surreal and I enjoyed every minute although I got one moment with my high tackle which was quite frustrating. I was in great company in that pack of forwards and it was the pack that started the World Cup final except for me in for Courtney Lawes.
"I am taking it week by week and there is going to be a time in life when I won't be playing rugby and I will be able to bore people to death with it in the pub. I will probably go home and lie them (the three medals) down and take a picture and maybe a cup of tea!
"A lot of players have never done this and have worked really hard. I really want to kick on having got the first cap out of the way and I want to get as many as possible and I have got a lot more growth in me as a player and I want to play as much as I can to get to the next level.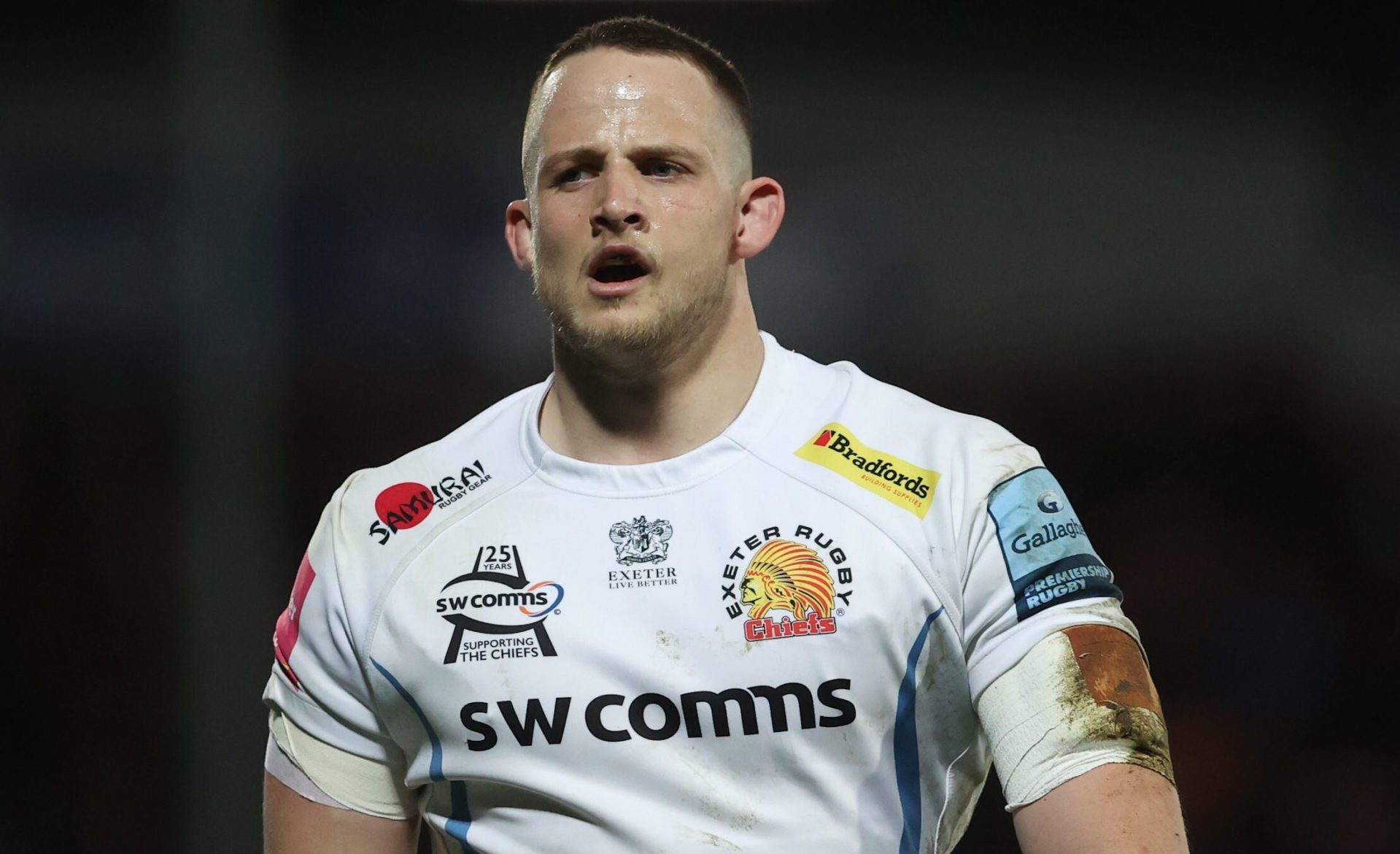 "I got a yellow card against Bath and I thought stood there thinking "not again!" and I didn't think anything was a problem but it didn't look great on a couple of angles. Luckily he was falling and it was just OK."
Two years ago Hill got close to a first cap but then dropped out of the equation with George Kruis retained as England's middle line out jumper and the Exeter player is determined to make his own mark at test level. He added: "I wanted to take selection out of Eddie's hands and get into a position where he had to pick me because I was playing well."
Comments
Join free and tell us what you really think!
Join Free