Back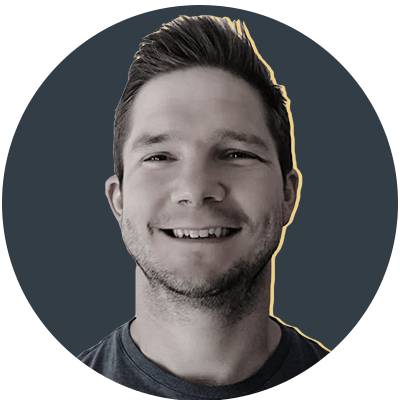 By Jack Zorab
The YouTube generation
This Christmas marks three years since Robbie Owen – the creator of the YouTube channel Squidge Rugby – wrote the script for his first video; and in so doing, started a rugby revolution.
Since that video was posted on YouTube in January 2018, Robbie has written, scripted and published 135 videos, garnering nearly 17million views. He has won praise from the likes of Rassie Erasmus and Sam Warburton, plus legions of dedicated fans, through his mix of sharp rugby analysis, humorous delivery and quirky observations.
If you haven't yet seen a Squidge Rugby video, we'll still be here when you get back from YouTube. I'd recommend the one about how Japan beat the Springboks – simply brilliant.
Squidge Rugby's appeal lies in its indulgence. Before Squidge, the analysis of a rugby match was limited to snippets lasting 30 seconds during a match, and perhaps up to three minutes in a magazine show such as Sky Sports' much-loved The Rugby Club or BT Sport's equally revered Rugby Tonight.
As enjoyable as these programmes have been down the years, when it comes to analysis, they are analysis-lite in comparison to Squidge Rugby's offerings – and without the absurdist, pop culture-inspired, sometimes cutting, humour that punctuates a Squidge video.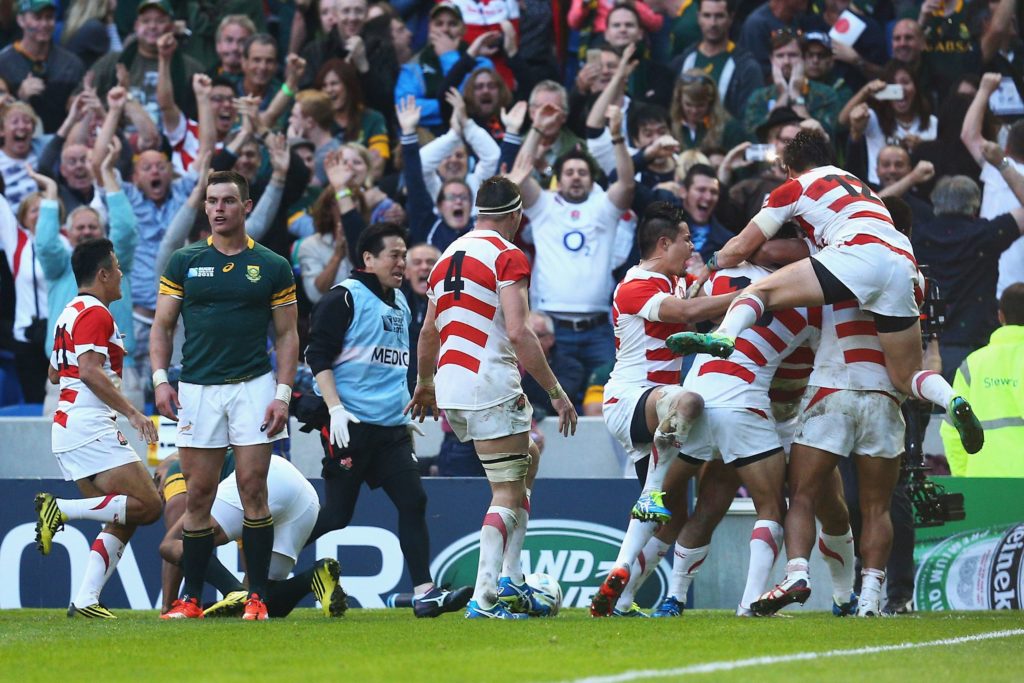 As well as combining humour and analysis, Robbie's videos succeed because they revel in rugby's complexities, rather than apologise for them. It's not uncommon for a Squidge Rugby video, for example, to drop in niche nuggets of information such as a team's attacking shape being "a precursor to the 1-3-3-1 structure" without explanation and just expect you to catch up.
Robbie has shown the rugby establishment that they have been underserving, and perhaps underestimating, rugby's varied audiences.
So much so that the likes of World Rugby have now got Robbie on board to present a YouTube show of their own, and have told The XV that they "will be exploring opportunities for engaging and collaborating with relevant content creators and digital influencers to bring unique and innovative content to rugby fans around the world in the near future".
For two years I had the idea in the back of my head, 'Why is there no funny or analytical rugby thing out there?'

Robbie Owen
From rugby outsider to becoming a key figure in the quest to grow the game, Robbie has bludgeoned a path that others can hopefully follow.
"I always wondered why no one was doing this," Robbie told The XV. "For two years I had the idea in the back of my head, 'Why is there no funny or analytical rugby thing out there?'
"Then I came across a channel called Hypersport, which was very good and doing a version of what I am: with a level of analysis but aiming to be funny. I remember he did a really funny thing where he questioned a player's decision-making as if they were on 'Who Wants To Be A Millionaire?' It was good, but all the videos have since been taken down and I don't know what happened there.
"At the time I was doing a lot of stand-up stuff myself because that's my background: creative writing, stand-up and sketch, rather than rugby stuff.
"But it wasn't until I wrote a few pieces for the Blood and Mud blog which seemed to go down really well that I thought, 'Maybe there is space for a voice like mine in rugby?' because I was used to being on the sidelines – and you don't see much rugby content aimed at people under 35 who don't drive Land Rovers.
"At the time, I was in a job I didn't enjoy, and I was in the city I went to university in [Derby], but all my friends had left.
"So I was a bit miserable and in my head I scripted a video on the Ospreys and sat down over Christmas to write it. I used what money I had to buy editing software and put it together, and it seemed to go down well, people liked it and shared it on Reddit mostly. It snowballed from there, far quicker than I ever thought it would.
"After six months I had 5,000 subscribers and I thought, 'This is it, this is as big as it was going to get'.
"I had dreamed of hitting that number by the World Cup maybe, after 18 months of growth, not six. I had figured there was a gap in the market but I didn't think it was nearly as big as it has proven to be."
As the views and likes rolled in in 2018, Robbie was coming to the attention of everyone in rugby, including the legal departments of the organisations whose footage he was using in his videos.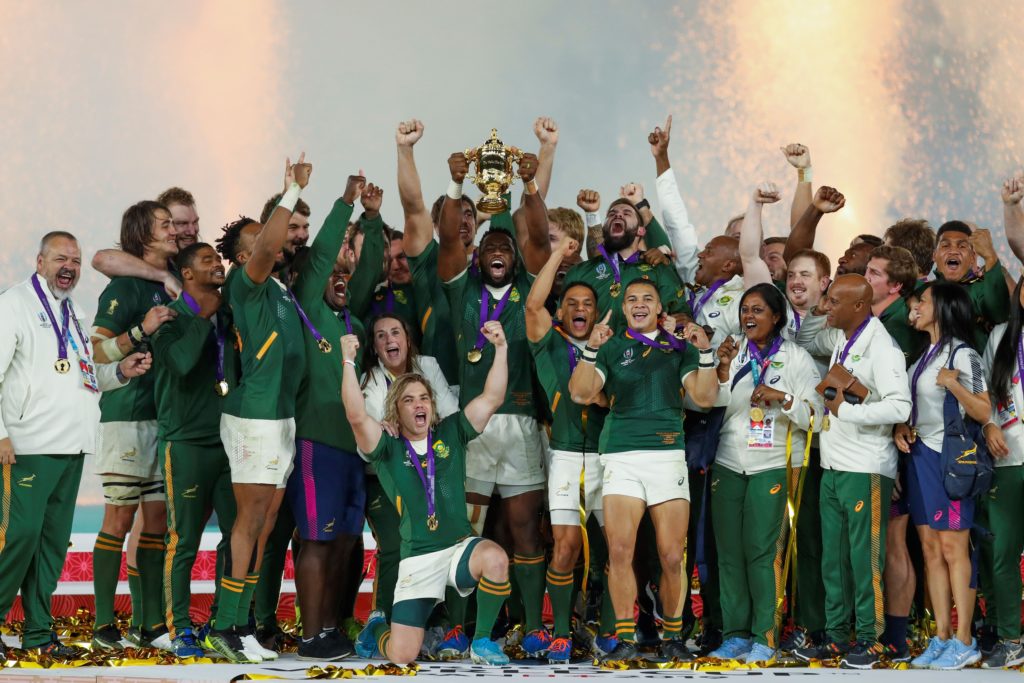 As Peter Nunn, Head of Sports Disputes at law firm Mishcon de Reya, explained to The XV: "The strict position [in UK law] is that if a copy of a video is made without consent and put on YouTube or anywhere else, that's an infringement of copyright.
"To infringe copyright, you have to – rather misleadingly – take what's called a 'substantial part' of the work. But 'substantial' can mean quantitively or qualitatively so generally if you make a five-minute video, even if I take five seconds of that, I'm probably going to infringe your copyright if I take it without your consent. With a video they normally find anything more than two seconds to be infringing."
With Squidge Rugby videos typically coming it at around 10-15 minutes and using clips from multiple sources, Robbie's videos would frequently breach copyright infringement. So why weren't they being taken down?
There are two reasons, as Peter explains: "The content owners either don't bother [to take it down] because it's not a threat or, alternatively, it's that there are so many things getting taken down but so many being uploaded that it's a whack-a-mole strategy."
Whilst Squidge Rugby was initially no threat to the major rights holders and broadcasters in rugby; as the account's popularity grew, it became the mole most likely to get whacked.
In the second half of 2019, Six Nations Rugby – the governing body of the tournament – removed 21 of his videos on copyright grounds and lodged five strikes against his channel.
Six Nations Rugby were well within their legal rights but it left Robbie facing the prospect of his channel being deleted by YouTube, which would have brought an end to a passion project that had, by this stage, turned into his livelihood.
But no revolution is waged by one person alone, and when Robbie made the news known on social media, many of the thousands of fans who enjoy his content went into bat for him. One even started a petition on Change.org to 'Save Squidge Rugby', which received 2,400 signatures. And many more made their feelings known to the Six Nations on Twitter.
The consensus behind their ire was that Squidge Rugby's content helps to educate, entertain and therefore grow the game, which the Six Nations and the rest of rugby benefits from as well.
To the credit of the Six Nations, the situation was resolved within days and a peace deal was struck to allow Squidge Rugby to keep using their footage in his videos.
The truce allowed Robbie to get back to doing what he does best and his sights were now on a self-funded trip to the Rugby World Cup, where he aimed to pump out more video content in his own amusing and insightful way than ever before.
Again though, trouble was afoot as a group of independent lawyers hired by World Rugby to protect the tournament's copyright forced the take-down of some of Robbie's videos. After arguing his case once more, he was back up and running, and his time in Japan culminated in a video about the final that Erasmus took to Twitter to applaud, declaring how Robbie "understand (sic) the game and very very funny".
Having to fight his corner has led Robbie on a "gradual process of qualifying as a copyright lawyer" and he is quick to stress that he sees the issue from both sides.
Online content creation is an incredibly new thing and a lot of laws haven't adapted to it.

Robbie Owen
"It would be very easy to sit here and be very shouty or critical but you have got to have a level of empathy on both sides," he said. "I completely understand the World Cup and the Six Nations and Super Rugby wanting to protect their intellectual property.
"A lot of it is up to interpretation. There's isn't really a landmark case in this area – unless it's happened in the last six months and I wasn't paying attention – because all laws in this area were written before this was a consideration.
"Online content creation is an incredibly new thing and a lot of laws haven't adapted to it."
Lawyer Peter Nunn agrees. "We've had the same Copyright Act [in the UK] since 1988," he said. "That was the pre-internet age so they have amended parts but ideally they would bring in a whole new act ready for the digital age.
"In 1988, copying something would have involved it being run through a photocopier or reproducing it exactly or physically videoing a TV programme from your TV, those simple things were infringements.
"There's been lots of [copyright] cases that have gone to the top of the European Court of Justice. They look at what the existing statutes say and try to bend it to come to a sensible result most of the time. They can't completely reinterpret it to how it's written in the statute but because the statute wasn't written in a way that contemplated the internet or YouTube, most of the time you can be a bit creative and say, 'Well it's written that way but actually it means this'. They do try not to come to an absurd decision."
If there is a 'bending' of law at the highest judicial levels, it's easy to see why further down the legal food chain, copyright law becomes about debate and compromise, rather than going to court.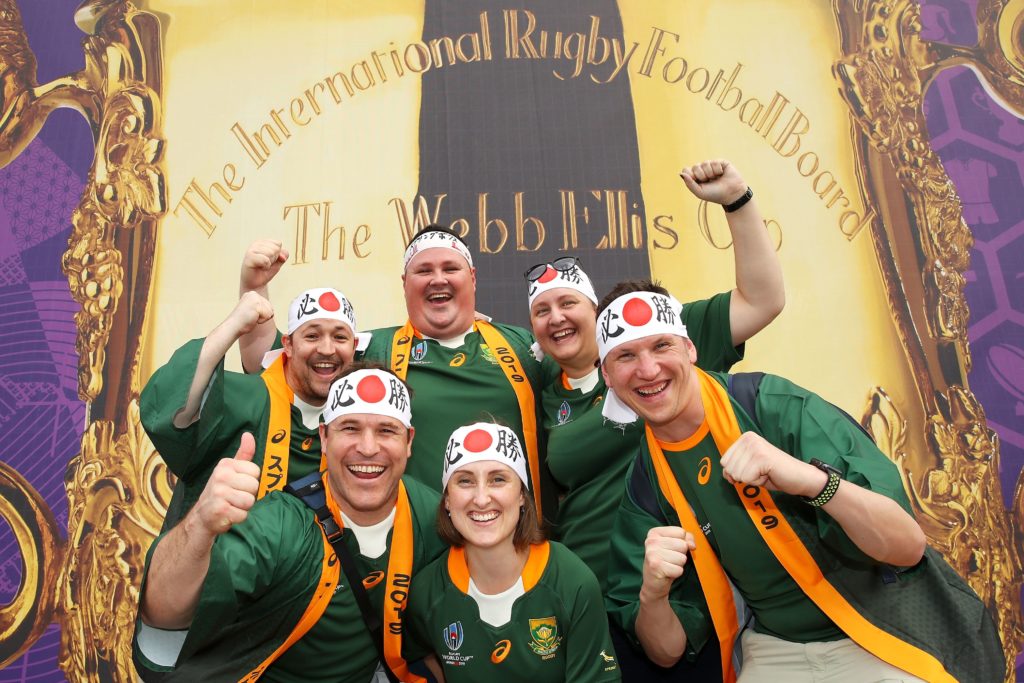 Robbie's grasp of this concept has helped him in his conversations with the Six Nations and World Rugby, who, let's remember, are merely protecting what is legally theirs.
But what if you're not quite Squidge Rugby, yet you have a passion for the game and want to share that with others? Will you be subjected to the same degree of scrutiny?
Most likely no, but that's not always so. Graeme Forbes is the creator behind the much-respected but smaller rugby analysis channel, The Dead Ball Area. His channel has about 5,000 followers on YouTube, compared with Squidge's 142,000 followers.
"I've had a few takedowns down the years," Graeme told The XV. "For the most part the guys who don't play ball are SANZAAR, who don't accept it as 'fair usage'. They delete it straight off the bat."
'Fair usage' is a concept common to copyright law but can only be applied when reporting on current events, or critiquing the quality of a piece of work. According to Peter Nunn, post-match analysis videos wouldn't fall into either of those categories. The argument that it is a critique can't hold sway unless the person infringing the rights is analysing the quality of the broadcast itself, the camerawork, the presentation etc. What's happened on the pitch isn't included in that.
"I think the reason I get left alone is two-fold," added Graeme. "One, someone like Squidge's profile is huge so he gets picked up very quickly, whilst mine is much smaller. And two, I don't monetise it in any way and I think monetisation is quite a big thing in all this."
My main frustration is there is never any kind of discussion about how we could benefit each other, getting any kind of dialogue going is the hardest thing.

Graeme Forbes
There are many other analysts in the same position as Graeme, putting hours of time and love into creating videos analysing matches, which could justifiably be pulled down by the content owners at any stage. It's a risk of that the likes of GDD Coaching, EK Rugby Analysis, Rugbycology, The Gain Line, The Loose Head, The Analysis Guy, Wibble Rugby, and so many more, all take when trying to lift the lid on one of the most complex sports on the planet.
What frustrates Graeme is that like so many content creators on YouTube – with Robbie being an exception – he hasn't been able to engage with the rights holders to state his case.
"I do see both sides of the argument," said Graeme. "But my main frustration is there is never any kind of discussion about how we could benefit each other, getting any kind of dialogue going is the hardest thing. I both understand the situation and I am frustrated by it not going anywhere."
Then there is the case of double standards, although Graeme isn't so sure: "It's interesting, World Rugby were using quite a lot of Star Wars GIFs over the World Cup and a few people flagged it up and said, 'Did you pay for that?' I don't know, is it double standards? It's easy to say it's double standards but everyone else does it."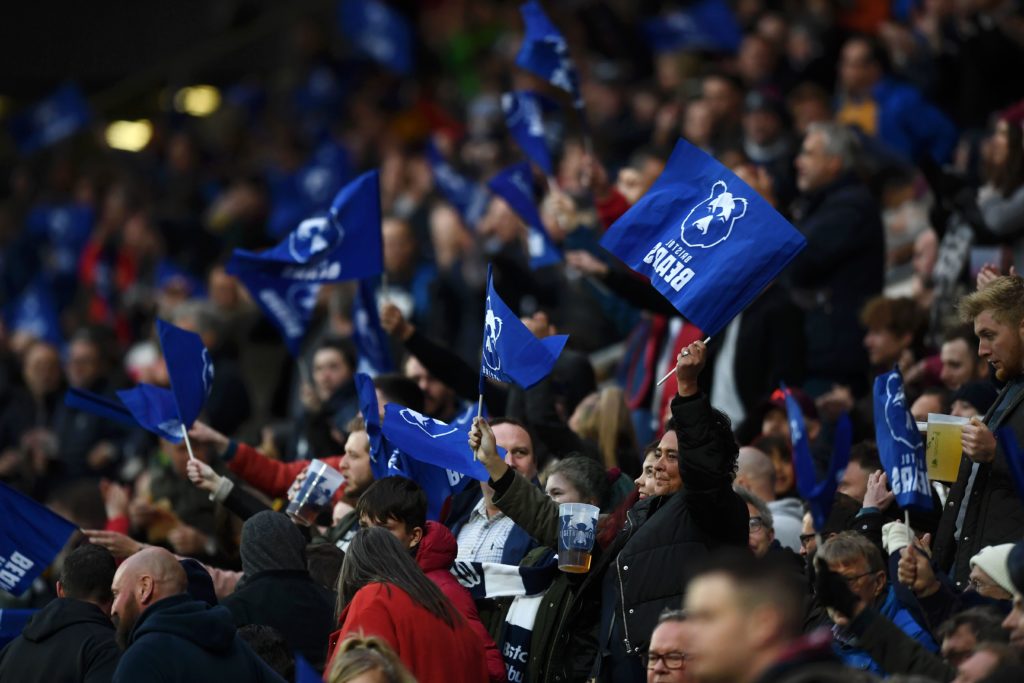 One of the most popular social media accounts in English rugby is that of the Bristol Bears, who are adept at using footage they don't own and not incurring copyright issues.
One of the account's operators is Tom Tainton, who is also the Group Communications Manager at Bristol Sport, who run The Bears.
He told The XV: "We don't encounter [copyright] issues but there are very strict boundaries which we work within. In terms of clubs producing their own content, if they show footage they don't own, it has to be under 60 seconds and can't be used for commercial gain.
"There are also restrictions around Premiership content [which clubs are encouraged by Premiership Rugby to use] so we of course adhere to those, although I don't necessarily agree with some of those restrictions. If you look at the NFL and what fans receive there… they're getting clips of touchdowns delivered to their phones instantly after it happens."
American sports give a really good indication of what the future might hold for rights holders in rugby as they have been through the same growing pains, with the most innovative approach possibly found in baseball. For years, Major League Baseball (MLB) pursued a policy of shutting down accounts which infringed their rights but in September this year they unveiled the MLB Film Room, which allows fans to search a vast archive of MLB footage (dating back to 1929) and curate their own baseball videos for sharing on any platform.
The MLB Film Room has been two years in the making and although it doesn't permit actual editing of the footage – which is so important to an analysis video – it is a sign that rights holders in the US are now viewing fan-focused content creators as assets to be encouraged rather than shut down.
It doesn't stretch the imagination too far to see sports in the UK one day following suit. And it could be a win-win in rugby.
The thing I've learnt is that there is more of a market for this than there are people doing it.

Robbie Owen
For example, were rights holders to sell subscriptions to content creators that permit access to their archives for an affordable price, content creators would then have entire cellars of old matches at their disposal and peace of mind that their videos won't get taken down.
Any such idea would surely be a while from becoming a reality but the revolution in this area is well underway and who knows where it will lead.
Robbie feels there is certainly space for more independent content creators in rugby: "I think rugby is underserved in the content creation space. The thing I've learnt is that there is more of a market for this than there are people doing it. Podcasts are the one area in rugby in which there is competition and YouTube doesn't quite have that. I was very lucky to get in early when there were only two or three people doing it but I feel there is still so much space for rugby to grow. I probably can't tell you what that is but it's not someone doing what I'm doing, it's someone finding their own thing and applying their own voice to the sport as something they love.
"It's applying that sort of logic, and parts of it you will work out as you grow, as things change and as you do more, but so much of it is just applying yourself to rugby and the sport needs more personalities and different voices from all sides of the tracks."
More stories
If you've enjoyed this article, please share it with friends or on social media. We rely solely on new subscribers to fund high-quality journalism and appreciate you sharing this so we can continue to grow, produce more quality content and support our writers.