Back

By Gavin Mortimer
Will Fabien Galthie unearth more gold nuggets in Japan?
Fabian Galthié will have appreciated the outrageous back-heeled conversion of George Kruis in the BaaBaas thumping defeat of England last week. It was daring, different, a gamble that could have left Kruis feeling a bit of a prat. But his boldness paid off and Kruis – for all his achievements in an England shirt – will forever be remembered as that big lad who back-heeled the ball between the Twickenham sticks.
Galthié, the coach of the BaaBaas squad that battered England 52-21, knows a thing or two about boldness when it comes to picking his teams. Twelve months ago he gobsmacked French rugby fans by selecting for his tour to Australia a callow 21-year-old rookie called Melvyn Jaminet who had never played for France at any level. Qui? asked fans. Their ignorance was put to flight during the three-Test series as the Perpignan full-back showcased his precocious talent.
At the time of his selection, Jaminet was playing in the ProD2, but that didn't stop Galthié putting him on the plane to Australia. If you're good enough, you're good enough, is his philosophy, regardless of where you play your rugby and he's proved it again by selecting four ProD2 players among the 42-man squad who are in Japan preparing for a two-Test series against the Cherry Blossoms next month.
Two of the quartet play for newly-promoted Bayonne and the tries of winger Rémy Baget – 15 in 27 starts – secured his place in the squad for Japan. Also selected from the Basque club is 19-year-old loosehead prop Matis Perchaud, a prodigious talent of whom great things are expected in the coming years.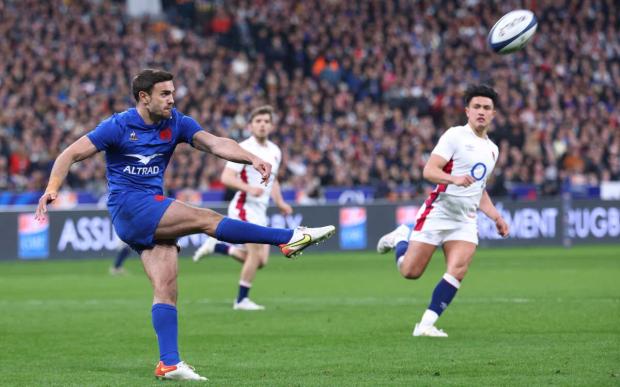 The same can be said of 24-year-old tighthead Thomas Laclayat, who has anchored the Oyonnax scrum in the ProD2. Laclayat is a formidable presence in the set-piece, a good technique to go with his 5ft 10in and 19 stone physique. He also puts himself about in the loose, and the 50-metre try he scored in the ProD2 semi-final against Bayonne was one of the [1] scores of the season, containing a dummy that would have made any fly-half proud,
The fourth ProD2 player chosen for Japan is 20-year-old Oyonnax winger Enzo Reybier, a winger in the mould of Shane Williams, small but lightning quick, who scored three tries for France U20 in this year's Six Nations.
One can't imagine Eddie Jones taking a punt on a few players from the Championship, selecting a couple of bolters from the likes of Ealing Trailfinders or Doncaster Knights, for example. Yet four of the 36 players chosen by the England coach for the tour of Australia play for Bath – who finished bottom of the Premiership with five wins from 24 matches. Is their squad that much stronger than Ealing's, who won the Championship title but were denied their place in the Premiership because their facilities were deemed by the RFU insufficiently salubrious?
It's hard to gauge the similarities in quality between the Championship and the ProD2. The talent is there but there is evidently a greater reluctance on the part of the England coach to trust it
It's hard to gauge the similarities in quality between the Championship and the ProD2 but both leagues feature many players who have represented their countries at U20 level. The talent is there but there is evidently a greater reluctance on the part of the England coach to trust it. This is also in evidence in the U20 age-group: France's squad for this month's Summer Six Nations contains five players from ProD2 clubs, whereas England's group is comprised solely of youngsters from Premiership clubs.
The squad chosen for the two Tests in Japan by Galthié reflects the impressive strength in depth of French rugby. Only four players – prop Demba Bamba, flanker (and tour captain) Charles Ollivon, winger Damian Penaud and centre Virimi Vakatawa – have more than twenty caps to their name.
For Ollivon the tour will be his first appearance for the Bleus in over a year; he tore his cruciate ligaments in his left knee at the end of last season and has been easing himself back into action in recent weeks. But as he showed with his fifty metre try for the BaaBaas last week against England, he has returned as fast and as powerful as ever.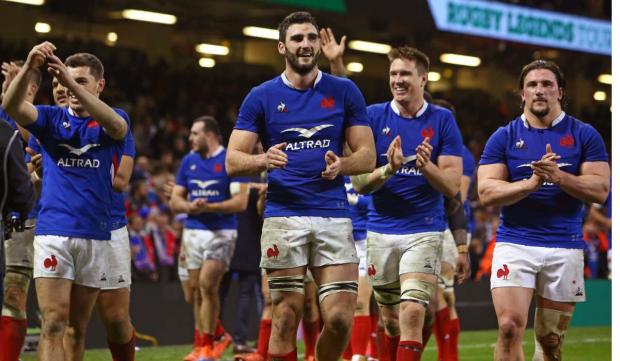 Galthié has left most of his big names at home, or probably more specifically, the beach, with orders to rest, recuperate and be raring to go for next season. The Toulouse players in particular – Antoine Dupont, Anthony Jelonch, Julien Marchand, Cyril Baille and Romain Ntmack – need a summer away from rugby; they looked jaded in the spring, as did Toulouse, who after their double-winning exploits of 2020-21 finished this season without any silverware.
There are a few notable absences that are down to form not fatigue, including the Racing 92 pair of Bernard Le Roux and Teddy Thomas, both of whom were sub-standard this season. So was Toulon scrum-half Baptiste Serin, who also failed to make the cut for Japan.
That presents an opportunity for others. Five years Serin was routinely described as the future 'pépite' [gold nugget] of French rugby but now it's 20-year-old Nolann Le Garrec who is afforded the accolade. The Racing scrum-half emerged last season and leapfrogged Maxime Machenaud and Teddy Iribaren as the Parisian club's first-choice nine.
Another name to watch in Japan is Le Garrec's Racing teammate, Max Spring, who was selected ahead of La Rochelle veteran Brice Dulin
Mike Prendergast, the Racing backs' coach, has likened Le Garrec to Antoine Dupont, saying: 'He's very dangerous with and without the ball. With it, we see it, without it means that he can open spaces for his teammates because opponents have to keep an eye on him.' A native of Brittany, Le Garrec is a student of rugby, according to Prendergast. 'He's intelligent, he writes, takes notes. I really like his attitude. He's already very mature.'
Another name to watch in Japan is Le Garrec's Racing teammate, Max Spring, who was selected ahead of La Rochelle veteran Brice Dulin. Born in the Basque country in the south-west of France to a local woman and a New Zealand father, Spring played his early rugby at Garazi, the club for whom his dad had played when he came to France in the 1980s (and also where the great France No8 Imanol Harinordoquy learned the game a decade later).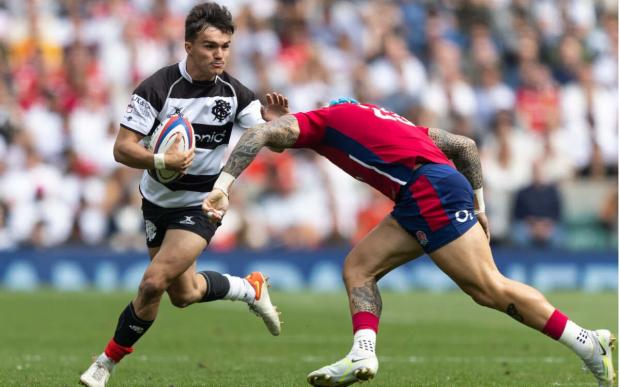 Spring played for France U16 and U18, joining Racing in 2019. His raw speed earned him a spot in the France Sevens squad but in the last season he's developed into a full-back who reads the game with the intelligence characteristic of all Kiwi 15s.
Also enjoying a breakthrough season in 2021-22 is La Rochelle openside flanker Matthias Haddad. The 21-year-old – tall, agile and athletic – replaced the injured Victor Vito in the back-row for the Champions League final against Leinster, and was outstanding in the French club's victory. A local lad, Haddadd played for France U20 when they won the world cup in 2019 and he's prospered at La Rochelle playing in a squad of rich back-row talent that includes Vito, Gregg Alldritt, Kevin Gourdon and Wiaan Liebenberg. 'He's a gold nugget,' said Ronan O'Gara, the La Rochelle coach, of Haddad. 'He will be a star one day…he has the mentality of a champion.'
There are several of these gold nuggets in French rugby, and there are probably quite a few in the English game. The difference is that Fabien Galthié is turning out to be a skilled prospector, whereas Eddie Jones hasn't been nearly as prosperous in panning for gold.