Back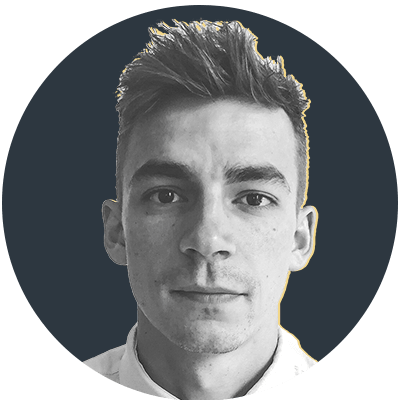 By Andy Clarke
White line fever
There were hidden signs of promise in Scotland's performance against a limited Italian side last weekend. Trailing early in the match, their performance risked surfacing a familiar anxiety as fans prepared to reconcile the fact their side had failed to overcome the Azzurri banana skin. But overturning that deficit to win with four tries, including one from the monstrous Duhan Van der Merwe, gave them a pleasing tally in this Autumn Nations Cup fixture and hope to suggest otherwise.
For too long Scotland have joined Italy in being a scaffold at the bottom of the Six Nations table. Strong field positions in games against those placed higher than them in the World Rankings have fostered the hope that they might, someday soon, start seriously competing for Six Nations championships again. Although inroads are being made and talented players are maturing, an investigation into the data behind Scotland's inability to convert field position into points suggests that Gregor Townsend's men are still suffering from a case of white line fever.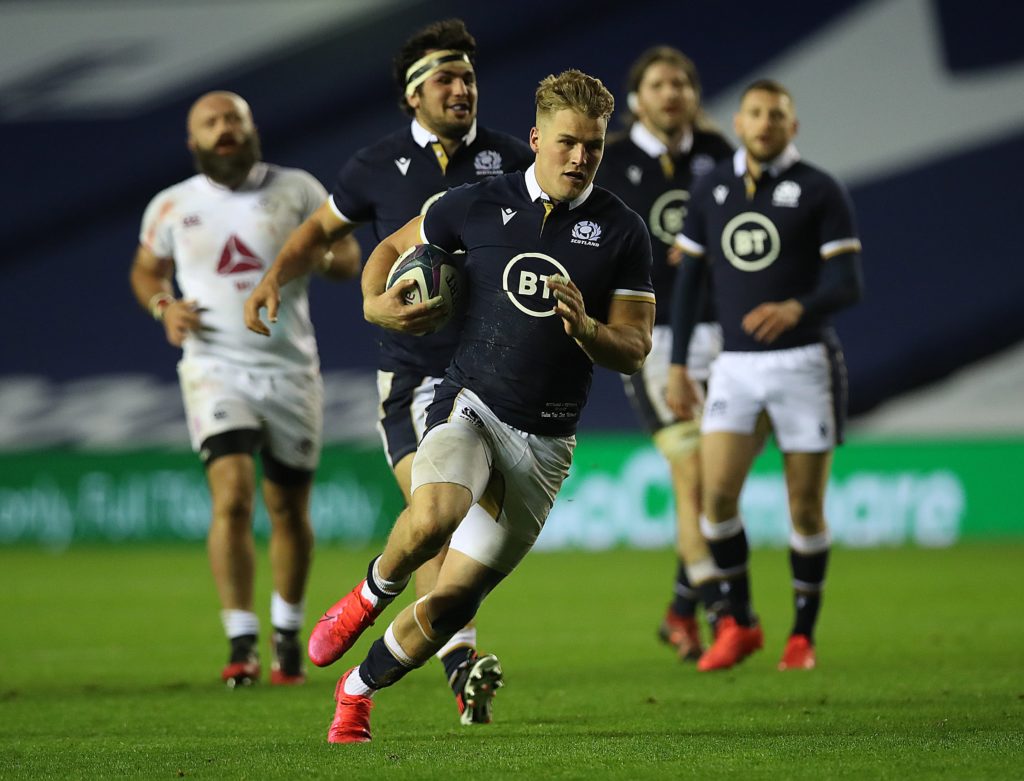 Between 2010 and 2014, Scotland scored an average of 17 points per match. During the same period Italy averaged 16 points per match, England averaged 24 points per match while New Zealand averaged 34 points per match – double Scotland's record. Whilst in the latter half of the past decade the Scots have pulled this figure up with a relatively successful run of form between 2015 and 2017, the number of points they accrued each match has again been on a steady downward slope over the past four years. A first win on Welsh soil since 2002 was promising but it needs to be backed up if Scotland are not to fall further behind their home nation counterparts.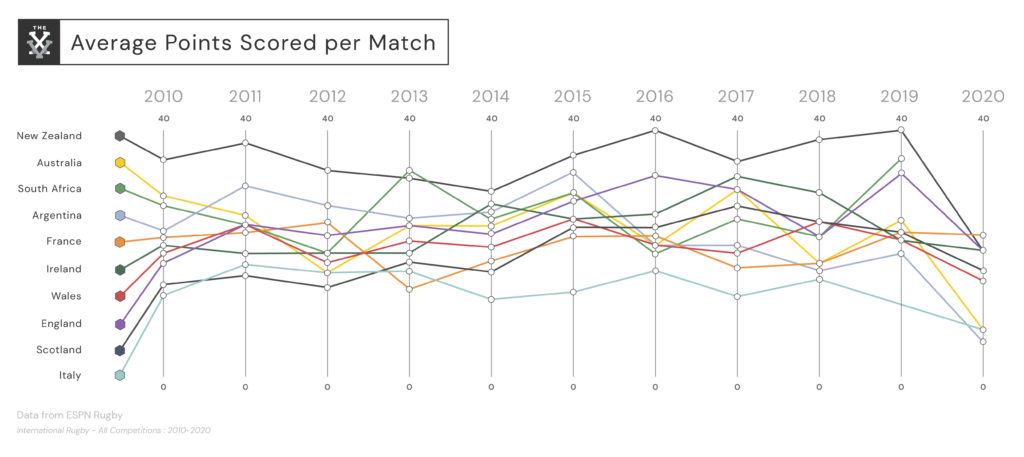 To be clear, it is not for lack of trying. Throughout this year's Six Nations, Scotland were the team that consistently enjoyed the lion's share of territory in each of their matches. They were dogged enough to accumulate an average territorial advantage of 59% throughout the tournament, streaking ahead of all other nations in this regard. Spells of possession in the right areas of the pitch often led to 22m entries with Scotland doing so a respectable 37 times. So far, so good. Their ability to break into dangerous field positions, often through the wit and guile of Finn Russell – famously missing for the majority of the 2020 Six Nations after a fall-out with Gregor Townsend – thus earning opportunities to score tries or win kickable penalties.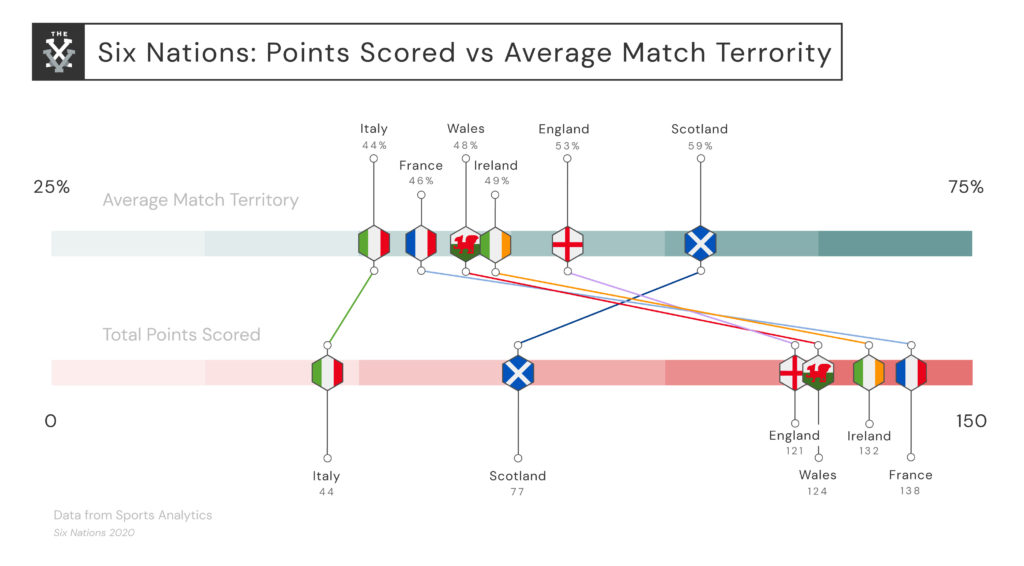 Indeed, only Ireland broke through the opposition's 22m line more times than Scotland in the 2020 Six Nations. Ireland scored 18 tries; Scotland scored 7. Put simply, Scotland are frequently threatening their opposition with dangerous field positions but unable to convert field position into tries. This has been demonstrated by Scotland's failure to convert the opportunities they create into points drives to the heart of their weakness as a test match squad.
Using data from this year's Six Nations, The XV calculated the probability of each nation scoring a try after they had breached the opposition 22. Unsurprisingly, Scotland ranked worst. For every 10 times that Scotland entered the opposition's 22, they would score 1.8 tries. By contrast, Italy would get 2.1, Wales would notch up 4.7 and France would hammer home an exceptional 6.2, a testament to how clinical their attack has recently become.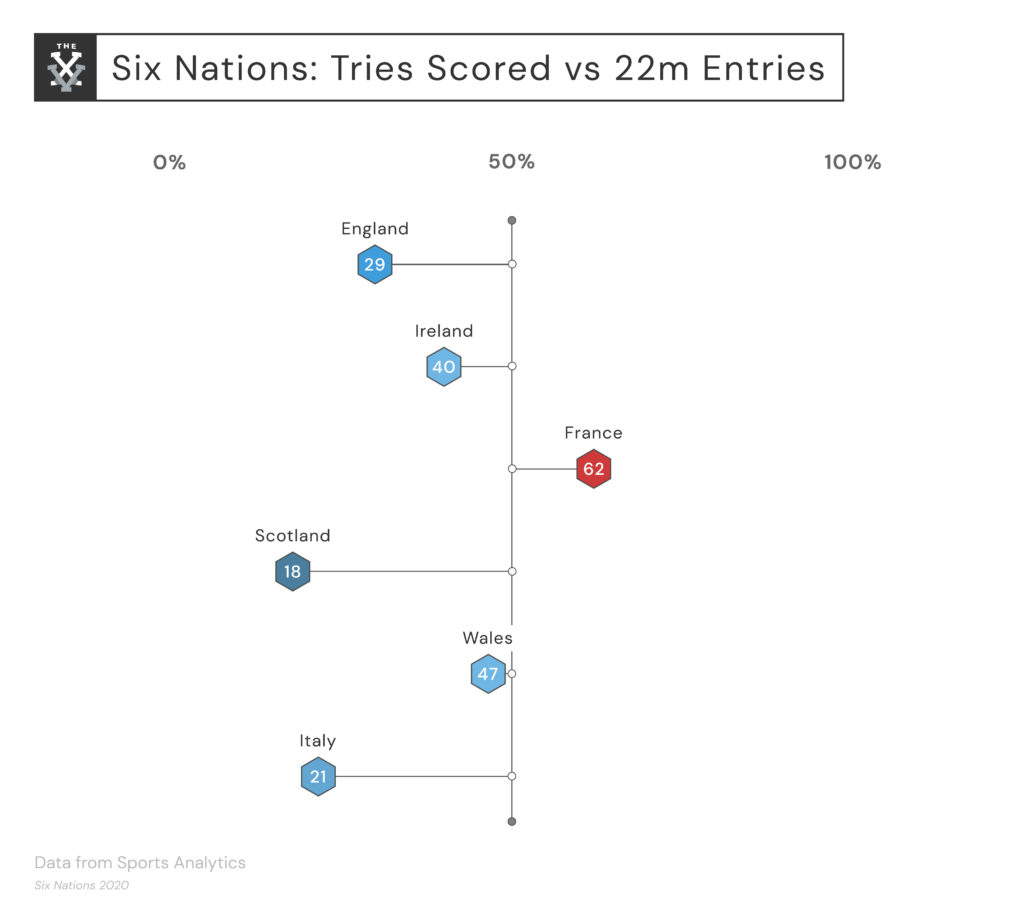 For an established rugby nation like Scotland, this finishing record is a concern. A solid territorial effort counts for nothing if you can't convert this into points on the board. For all of Scotland's territory in the Six Nations, they racked up a modest total of 77 points throughout the competition. Whilst Wales, Ireland and France fell below an average of 50% territory in their matches, they still scored 124, 132 and 138 points respectively. Opposition facing a Scottish onslaught will be well aware of this vulnerability and it will stiffen their defensive resolve.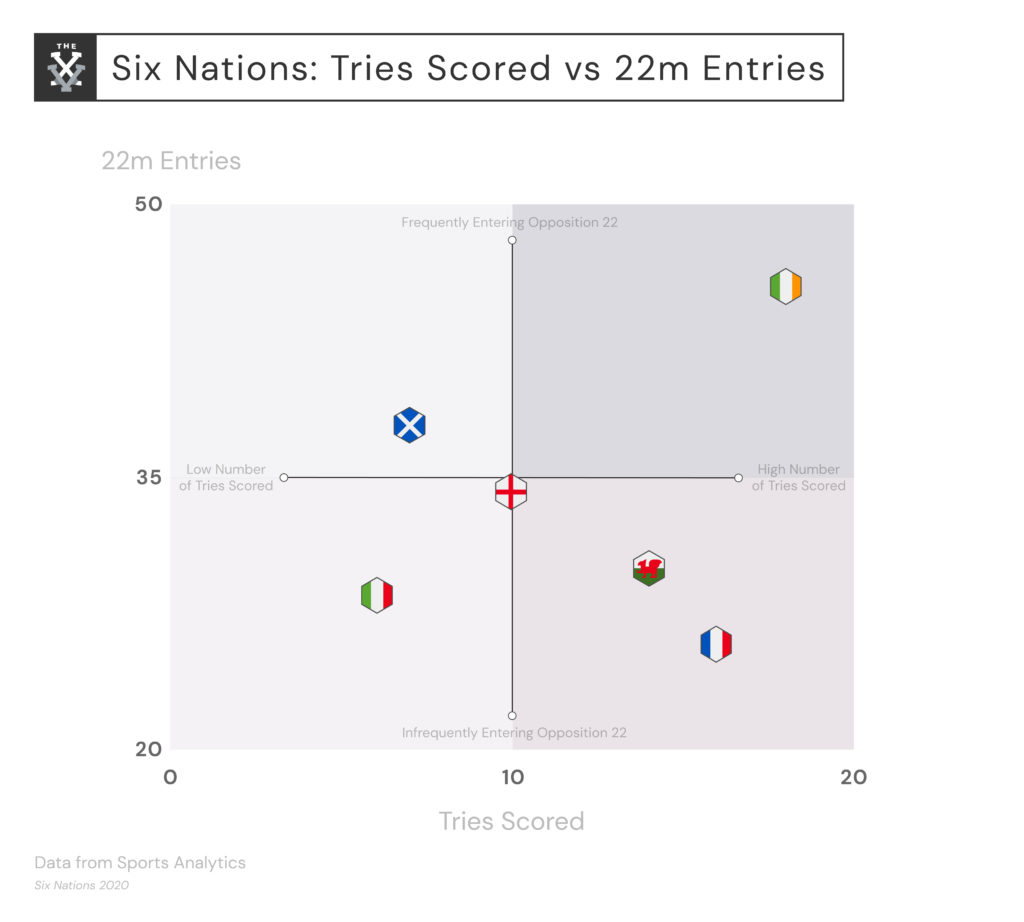 Under the watchful eye of Steve Tandy, Scotland have become one of the most miserly defences in the Northern Hemisphere, so their next task is to become more clinical when moving into the red zone. They clearly have the talent to puncture defensive lines and put defences on the back foot but desperately need to do this with more conviction in the final phases of their attacks. With a world-class creator in Finn Russell back in the side alongside devastating runners Stuart Hogg and now Van Der Merwe, who has recently joined the ranks, Scottish fans will be hoping for the final piece of the jigsaw to turn them from dogged competitors to contenders.
More from Andy Clarke
If you've enjoyed this article, please share it with friends or on social media. We rely solely on new subscribers to fund high-quality journalism and appreciate you sharing this so we can continue to grow, produce more quality content and support our writers.