Back

By Andrew Elliott
USA legend Todd Clever: 'We got 'out-passioned' - and that was really hard to see'
For a man as fiercely patriotic as Todd Clever, a full-blooded warrior who savoured every World Cup moment he had in an Eagles jersey, watching the USA fail to qualify for next year's showpiece in France was a bitter pill to swallow.
As Samuel Marques' nerves-of-steel penalty sailed through the posts with the last kick of the game to give Portugal a 16-16 draw against the Eagles in Dubai in November, Clever admits he experienced a mixture of emotions. There was a hefty dose of disappointment as the result meant Portugal qualified for the big show from the World Cup repechage tournament on points differential. There was a liberal sprinkling of frustration as the Eagles had again lost a lead after they had blown a 19-point advantage over Chile, ending in a 31-29 defeat (52-51 on aggregate over two games) in July on home soil that put them in this awkward situation in the first place. A pinch of embarrassment as the USA will be the World Cup hosts in 2031 for the men and two years later for the women. But the main ingredient was sadness. Sadness that Clever's compatriots would miss out on the World Cup for the first time since 1995 and miss out on the kind of experiences he enjoyed in 2007 and 2011, when he captained the Eagles.
"I know how disappointed the players are and I feel for them," said Clever, who is America's most-capped player with 76 Tests (51 as captain) under his belt and 17 international tries to his name. "From someone who has been part of many World Cup build-ups and captain of the team at a World Cup, they were some of my greatest times as a rugby player. Representing my country on the largest stage, leading them and playing against the world's best… I feel really bad for the players that are going to miss out on that. But then you just wonder how did we get ourselves in this situation and it's definitely not OK."
2031 may seem like an age away, especially with two World Cups in-between, but Clever is well aware that time flies and the US cannot just go along with the same-old, same-old if they want to be competitive in their home tournament. The former flanker says they have to identify young talent now and back it with some cold, hard cash. No one in America wants to be left with (sunny side up) egg on their faces.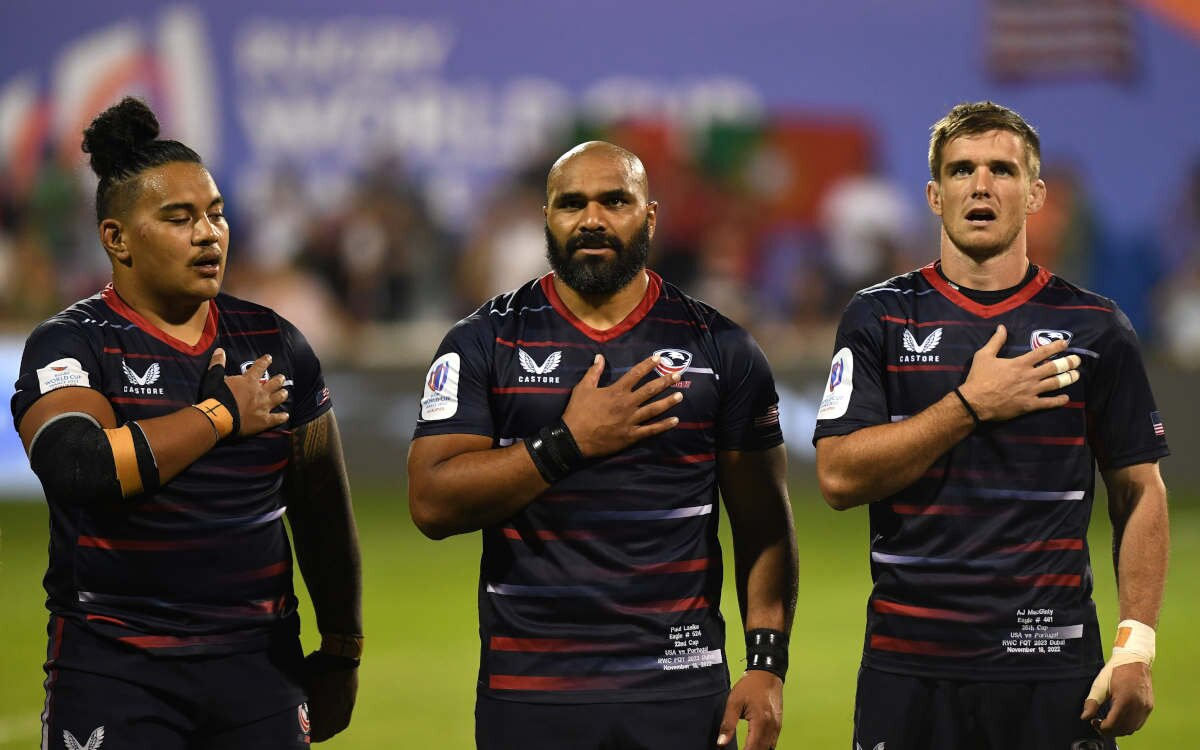 Clever said: "It's all hands on deck, and we should be looking at our group of men that are going to be competing in 2031. Let's focus on that group of women who will be competing on in '33. And really invest in that. Not just a Band-Aid, or a quick fix, so we can beat Canada and compete with Chile and Uruguay and all those sort of things. We need to do an overhaul. We need to work really closely with World Rugby and nail down some long-term sponsorships, partnerships that will get positive stuff out of it. Not in eight years or 10 years' time, but get them involved now."
Head coach Gary Gold, who oversaw a famous 30-29 first win over Scotland in Houston in 2018 and a highest-ever world ranking of 12th in the same year, has already fallen on his sword this month. But if the finger of blame is to be pointed anywhere else, the higher-ups at USA Rugby would be a good start. "That's where you look, at the hierarchy of US rugby and the sort of pathways and you look at youth: are they on the same page? How's the 'office' doing? There's a lot of questions that definitely come up," said the 39-year-old Clever.
I support the team very much, I flew out there to watch them play in Colorado against Chile and we lost on home soil to a team who weren't better than us. We got 'out-passioned' – and that was really hard to see.
"Selfishly, it's disappointing, because I wanted to go to France, put on the red, white and blue and cheer the boys on. But, as a sport, it's even bigger. Where we're at now is the bottom, you can't get any lower. Maybe this had to happen for them to really know what kind of review to do and what kind of changes need to be made. It's the drum that we've been hitting for a long time: you have to invest in the youth; you have to invest in pathways and high performance to get there.
"I support the team very much, I flew out there to watch them play in Colorado against Chile and we lost on home soil to a team who weren't better than us. We got 'out-passioned' – and that was really hard to see.
"And again, I'm not blaming the players. It's probably more of a cultural thing that's within USA Rugby and the staff and that was very apparent watching us go up 19-0 and end up losing.
"The governing body has that objective of making sure they say, 'This is the path. This is where we want to go'."
Gold is now involved in USA Rugby's hunt for his successor. And while Eddie Jones has time on his hands after being sacked by England, Clever feels the Australian may be above the Eagles' pay grade. "I know Eddie quite well as we worked together for a couple of years in Japan at Suntory. He's an unbelievable coach who gets the best out of his staff and out of his players," said the globe-trotting Clever, who also played for clubs as far-flung as North Harbour in New Zealand, South Africa's Lions and the Premiership's Newcastle.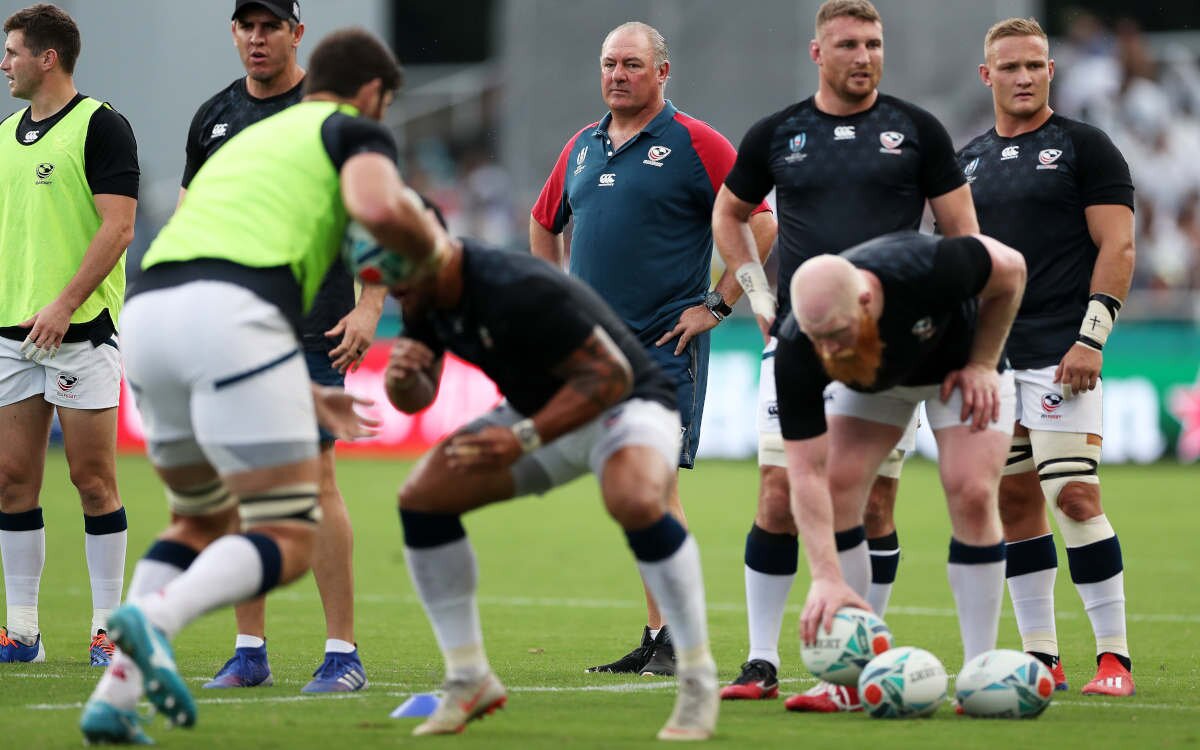 "But I don't know if the US has the right resources to acquire him and his wants and needs. He's used to coaching with the yen in Japan or the pound with the RFU and there has got to be a lot of groundwork and foundation to support what he would build. If that's possible, that would be amazing, but I'm not sure if US rugby is ready. I'm not going to say it has got to be an American, or it has got to be anything else. But I would say that they have to be committed, they have to live in the States and their job is not just to coach the national team for success, they're also coaching coaches and helping the pathways."
Clever hoped that the USA had reached the Promised Land with the introduction of a professional league, Major League Rugby (MLR), in 2017, with its first season a year later. But it hasn't brought about a golden generation of Eagles and has been bedevilled by controversy. Two teams, LA and Austin, have withdrawn from the competition after being accused of "violations of league rules" and unspecified misconduct, which is suspected to be breaching salary-cap regulations. A new team has also been announced in Chicago to bring the number to 12 for next season. "It has been a bit of roller-coaster for USA Rugby, ups and downs in performances and how they're building," said Clever.
That has been the problem for the longest time: getting rugby to the masses and that should be one of the biggest foundations and pillars of the game.

Clever, on the lack of a major TV network showcasing rugby
"With the exciting news of MLR starting, that was one of the biggest things. That was the first year that we had professional rugby in America and then we beat Scotland for the first time. It felt like that the missing piece of the puzzle was a professional league for all of our players to be full-time. Now you look back and it's like, 'OK, it's year five, how are we going backwards rather than going forwards when we have this league?' It's going through some growing pains but I fully support it.
"I just don't think the pathway is right, making sure that everybody, no matter if you're a high school player, college player, club player or an Eagles player, has the same trajectory and the same goal of what we want in American rugby."
One hurdle that US rugby haven't yet managed to clear is getting the major TV networks on board to showcase the games, both domestic and abroad. "That has been the problem for the longest time: getting rugby to the masses and that should be one of the biggest foundations and pillars of the game," added Clever.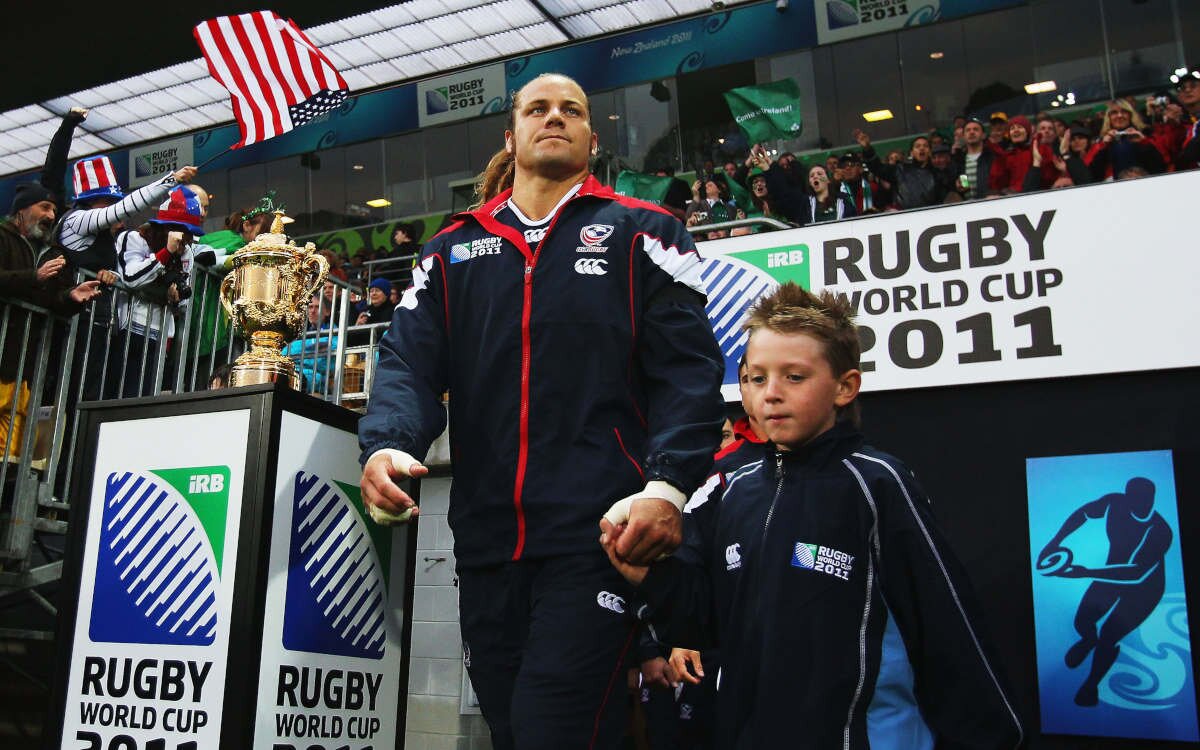 It's not all doom and gloom, however. Clever is absolutely sure the 2031 tournament, and 2033 for that matter, will be huge successes and says he "would love to be part of it and work alongside World Rugby and USA Rugby". He just hopes that the World Cups will provide a lasting legacy for the game in the USA and not be a flash in the pan. "America loves festivals. They love entertainment, they love live things, and that's America," said Clever.
"Then you put on something like the World Cup, the third largest sporting event in the world, where people want to go to it, let alone want to go to America, and especially the cities that are going to be hosting it, that's going to be successful in my eyes. What I would love to see is making sure that a successful event like the World Cup doesn't come here, leave and then it's just quiet.
"As athletes, there's a responsibility to educate the kids playing it and turn the masses into fans and really shape what rugby can be in these cities, states and country. I think there'd be a lot more teachers, a lot more parents that would want their kids to be involved with it if the core values of passion, teamwork, enjoyment and respect are highlighted. There's no other sport like it.
I'm in a position to give back to the sport that gave me so much. Grow the game's fan base and make it a safe environment for boys and girls to play
"A lot of people compare it to the soccer World Cup in '94 in the States, how it shaped soccer in this country, and rugby has that potential of really growing on that same trajectory. Even more so because we already have a league set up and we have people, from coaches to players, coming over, who want to be in the States, and we have to capitalise on that."
Talking of legacies, Clever is trying to create one of his own through the Todd Clever Foundation. "I'm in a position to give back to the sport that gave me so much. I started the foundation to do exactly that," he said. "Grow the game's fan base and make it a safe environment for boys and girls to play. It has been a couple of really good years of just indulging my passion for the game. It's not my full-time job but it is something that's really close to my heart. We've done a lot of things in Idaho, in Utah, a lot in California (where Clever lives). I was also in New York not too long ago and had meetings at the UN and then did some stuff with Play Rugby USA in Manhattan and Brooklyn, teaming up with with what's going on and how we can instill and help provide opportunities for after-school programmes, if they need jerseys or balls. If they need clinics. If there's high-performance avenues, we help with scholarships to get people into camps.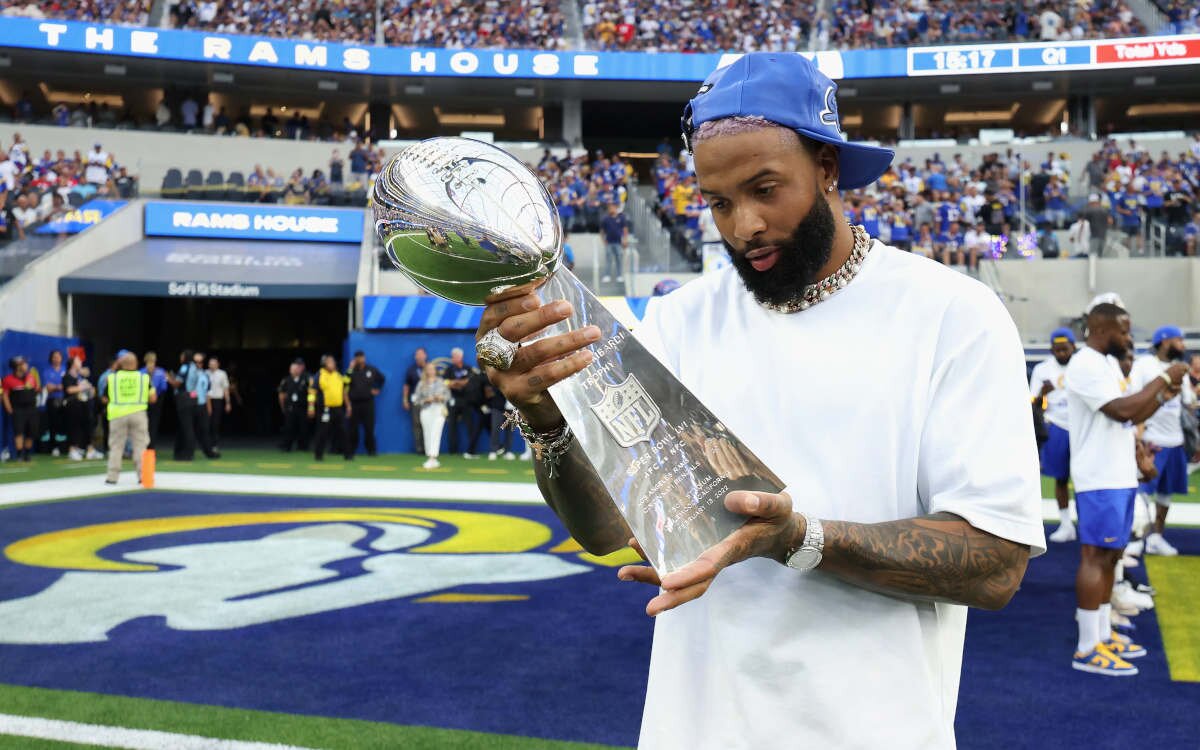 "It brings me so much joy to put the boots back on and play with kids who are just learning the sport. It's just amazing to see their faces light up. It's really rewarding and the support I've had has been overwhelming. The kids are used to the American sports, basketball, [American] football, baseball… and then they're learning something new and how much more they work together as a team.
"There's a position for everyone, every body type. If you want to play it socially, you can; if you don't want to be in contact, you can play flag or touch rugby. There's so much going for it and that's why I think it's the best sport in the world."