Back

By Gregor Paul
Under the radar All Blacks have no time to spare
There is no question that the All Blacks are building towards the World Cup in the most unconventional manner.
Typically, the All Blacks have been world rugby's most stable and reliable team. Their standards have rarely fluctuated in previous World Cup cycles, and they have tended to progress from one tournament to the next with little to no off-field drama, no major concerns about their ability and everyone touting them as favourites.
But this cycle has followed an entirely different path. Their results have been average, certainly not up to their usual standards. In the three years since Ian Foster took over, they have lost nine Tests and drawn twice: which is the same record as his predecessor Steve Hansen. Except Hansen was at the helm for eight seasons.
What's been less All Blacks-like, has been the chaos which has reigned off the field, and the obvious lack of respect which now exists between the incumbent coaching and playing group and NZR.
The relationship between the leading players and their employer went sour in 2021 when the former opposed doing a deal with private equity Silver Lake.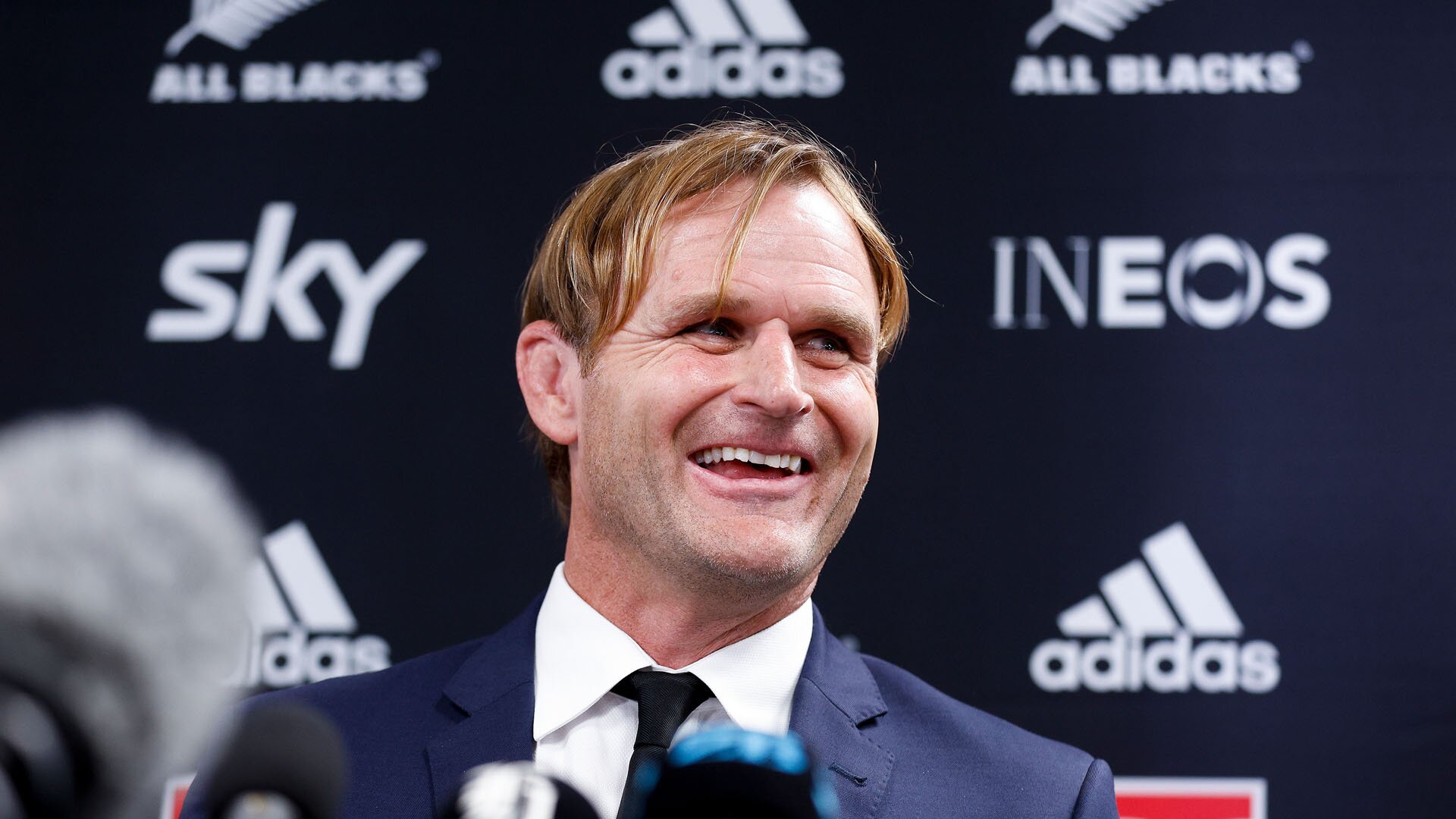 They managed to patch things up to some extent when the deal was reworked and finally approved last year – but tensions have never fully subsided. And now they have been inflamed again by NZR making the unprecedented decision to anoint the next All Blacks coach, Scott Robertson, six months before the World Cup.
The players would rather have seen NZR hold off that process until after the World Cup – a scenario which they felt would have been less disruptive.
When asked to give his thoughts about the coaching saga, All Blacks captain Sam Cane, said: "Not just players, but I think everyone might be a little bit over how long it's been playing out publicly with different things here and there. But the fact that the decision's been made, now everyone can move on and know what's happening," Cane said.
"Whether individuals agree or disagree with the decision or the process, that's neither here nor there now. It's been made and you just move forward with it."
Moving forward is exactly what everyone is trying to do, particularly Foster, who has drawn a line under the events of the last few months and is now exclusively focused on trying to win the World Cup.
I am pretty sure they will be talking about the pressure of expectation of going in as favourites.

Ian Foster on Ireland and France
And while it's been far from ideal to have the media agenda focused on the new coach and what he might be able to do when he takes over in 2024, it has strangely taken the pressure off Foster and his All Blacks.
For the first time in an age – maybe ever – the All Blacks are coming into a World Cup under the radar. France and Ireland are the firm favourites – something which Foster is quite happy about.
"Both Ireland and France deserve that mantra when you look at them over the last couple of years," says Foster. "I am pretty sure they will be talking about the pressure of expectation of going in as favourites.
"There are two strong form teams going into this tournament and that is not saying anything against South Africa and Australia because we have still got a Rugby Championship to prove where we have all got to. And I was impressed with the way the South Africans finished their season last year with a little twist in how they played so there is going to be some form teams in this tournament no doubt about that.
"But I also know that when we hop off the plane in France that they will know who we are."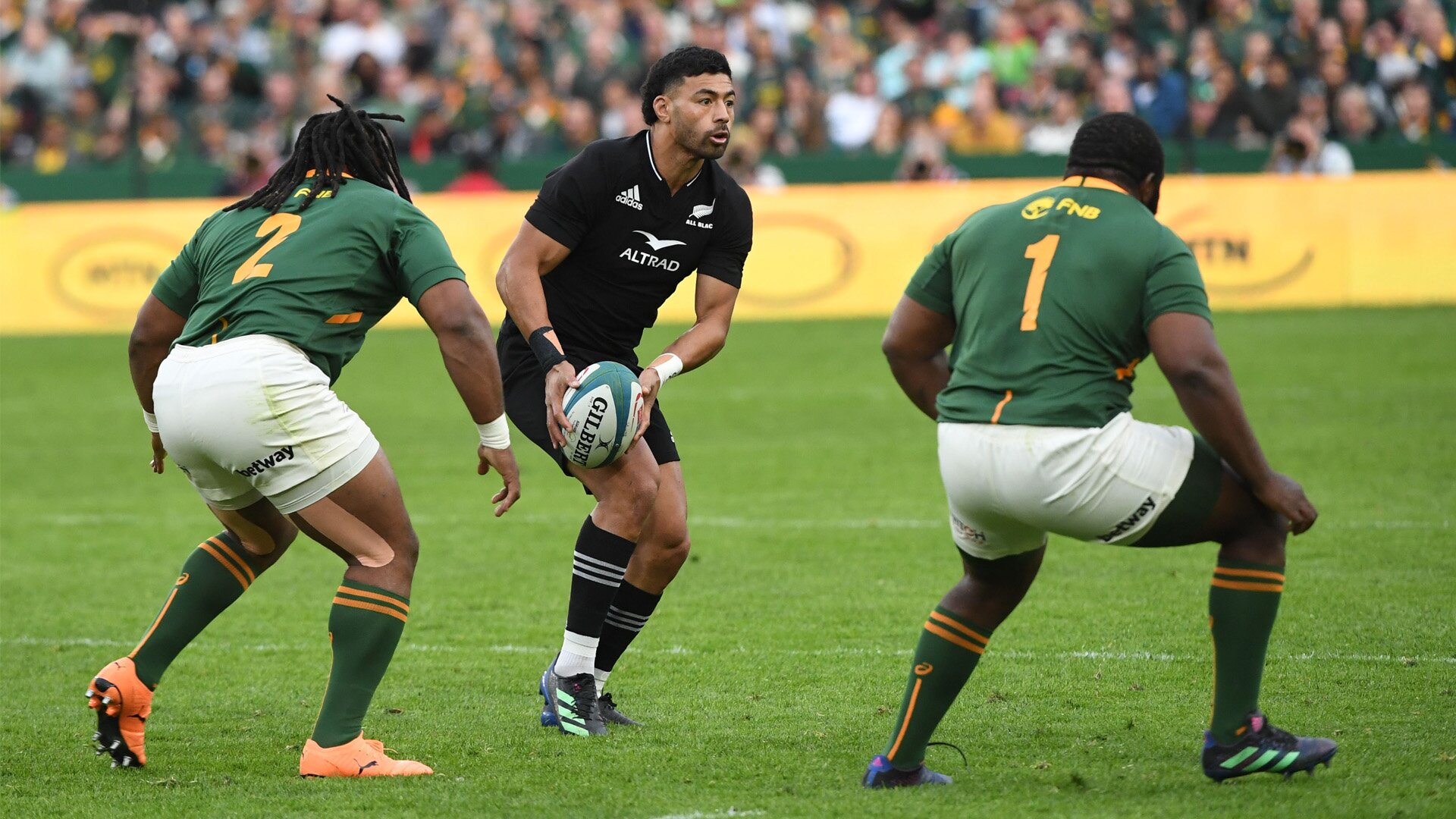 Foster's confidence in his own team has been building since September last year. After a torrid – or at least a wildly inconsistent – two-and-a-half years between 2020 and August 2002, the All Blacks finally started to look more like the All Blacks after they brought in Jason Ryan as forwards coach and Joe Schmidt to direct the attack.
Those two brought the rugby intelligence and hard edges the All Blacks had been missing and while they remain a work in progress and certainly not as crisp and as inventive as some of their predecessors, there is no question they have built the physicality and set-piece mastery they need to be competitive.
The foundation is there, and Foster is confident that in the lead-up to the World Cup, and at the tournament itself, the All Blacks will refine their attack and play the sort of fast, dynamic, rugged rugby that has been their hallmark for most of the professional age.
What's helped build Foster's confidence is a two-week sojourn to the UK where he took in the last two rounds of the Six Nations.
"Sitting in the Stade de France, you got a clear picture for the excitement up in the North," says Foster.
It's novel territory for the All Blacks to find themselves in the chasing pack this close to a World Cup.
"The fact is they have a lot of belief, they have got some star players and some who are playing well.
"Then you look at Ireland and their consistent success and how they are tracking, it has set some levels.
"But the great thing for me and Joe [Schmidt] and Jason [Ryan], we have got our eyes very much on the level we have got to be at, and we now have a clear imprint in our mind where we need to get to with our group.
"We looked at it and walked away and said, 'It's going to be a massive World Cup'. A little bit different to a lot of other World Cup campaigns but, wow, a great challenge and we will be ready."
It's novel territory for the All Blacks to find themselves in the chasing pack this close to a World Cup. But for Foster, it's a good place to be. France and Ireland have set the standards and Foster had already made this point to a wider All Blacks squad in January when they gathered in Christchurch for fitness training.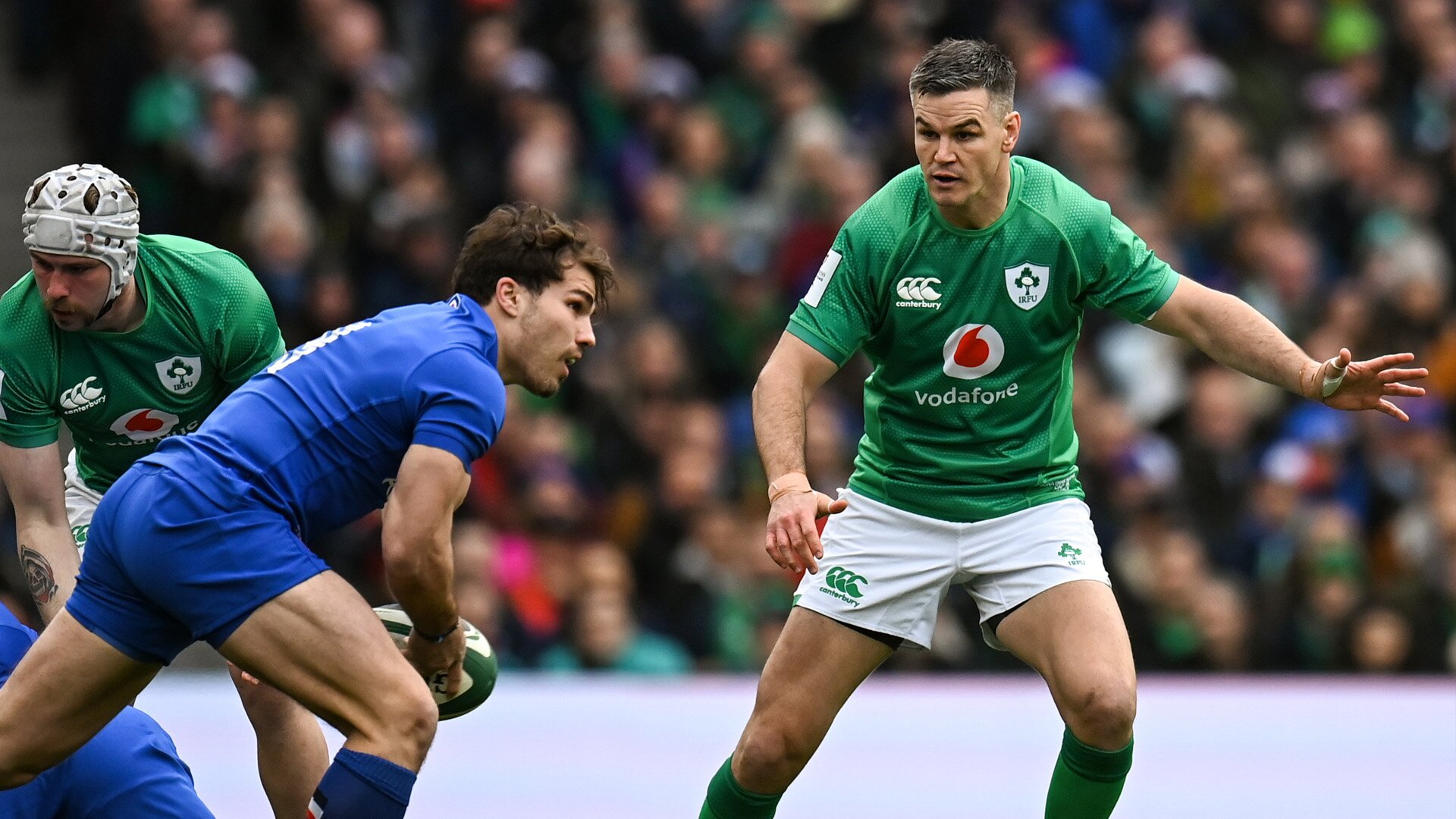 The All Blacks wouldn't normally be checking on the physical state of their players so early in the year, but with a limited Test programme before the World Cup and such a tough series of games once it kicks off, they can't afford to build slowly.
The All Blacks will have to hit the ground running once they assemble in late June, something they failed to do last year when they opened the season with three defeats in their first five games.
It was apparent to Foster that Super Rugby Pacific hadn't prepared the players overly well for Test football. The new competition was not only hampered by Covid intrusions, but it also didn't demand that New Zealand's players focus overly hard on their set-piece, collision work or kicking strategies.
All three of those factors were key in the tests against Ireland and South Africa and the All Blacks struggled to adapt.
"We have made it clear to this group that we can't afford to waste the few games we have," says Foster.
Starting the campaign proper against France in the opening game is as tough an assignment as the All Blacks have ever faced at a World Cup.
"We are away to Argentina two weeks after the final and then we come home to South Africa. We have told the guys they have to present themselves in the right sort of shape because we can't afford to waste those first two Tests.
"We have got five Tests before the World Cup and when we get there, the first game is against France. So we have strong expectations, if selected, when they turn up that they are ready to go. They have to manage themselves to get to that point."
Starting the campaign proper against France in the opening game is as tough an assignment as the All Blacks have ever faced at a World Cup.
It's going to be a huge game, not so much in the sense that it will have a major bearing on the quarter-final line-up as either Ireland, South Africa or Scotland await, but more because of the impact it will have on the energy levels driving the tournament.
"The home side are sitting on top of the world, although I know they are ranked number two," says Foster.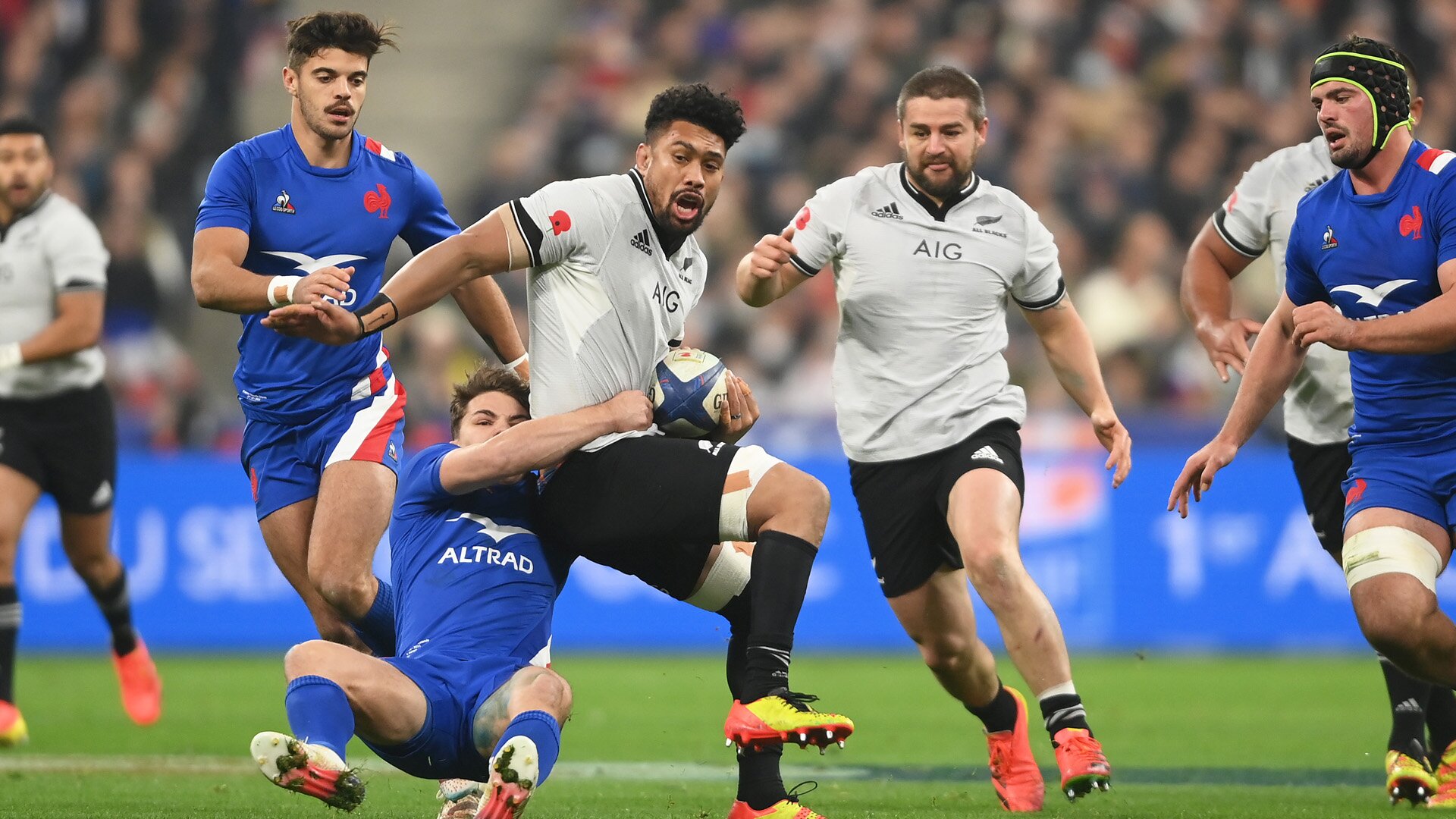 "In terms of their own belief, their form, their confidence, they have been building for three years.
"They have sold almost every ticket, of every stadium for every match and the country is pumped about it. There is a massive vibe over there and so we are going to a country that has got utter belief they can win this World Cup and everywhere we went there was massive excitement about it.
"If I look at the two World Cups that I have been to. England in 2015 got knocked out in pool play and then in Japan, they did well making the quarter-finals, but there wasn't a belief in that country that they were going to win the final.
"Whereas we are going to go into the lion's den really and that's what I love about this World Cup – the challenge is going to be clear the minute you get off the plane.
"There will be no hiding from it and that makes it really clear for us and why I think it is a different World Cup and one we are going to embrace."