Back
By Jamie Lyall
The Richie Graynaissance: A 'genetic freak' who is playing his best-ever rugby at 33
When he moved into his apartment in Castres, Richie Gray bought a rowing machine. Not content with the brutality of the Top 14 or his self-imposed midweek extras, the enormous lock would heave away on the rower until his lungs screamed and his legs burned.
"We would do top-ups after training – burpees, down-and-ups on the pitch – and Richie would win," says Johnnie Beattie, the former Scotland No 8 who played with Gray at Glasgow, Castres and for the national team.
"Then he'd go home and flog himself on the rowing machine and set British amateur rowing times. It was ludicrous. If he'd entered the championships he'd have won. Nobody asked him to do it. He wanted to do more. That was out in France where nobody was looking at him. He wasn't telling anyone, he wasn't reporting that to staff, he just knew he needed to do more to perform in the hugely physical Top 14.
"You come across some people in rugby who are just built differently. Richie is physically different at over 2m tall, and he's different because of this internal drive, these standards and motivation that world-class athletes have."
We are waxing about Gray again because of his extraordinary return to the Test arena at 33 years old. He has fought in the toughest trenches the club game has to offer – the Premiership with Sale, the unrelenting grind of the Top 14 with Castres and Toulouse. He frequently played over 30 games a season and won a French title before being besieged by a seemingly endless spree of back, hip and head injuries. He went six years without starting a Six Nations match. He won only three caps between March 2017 and November 2022.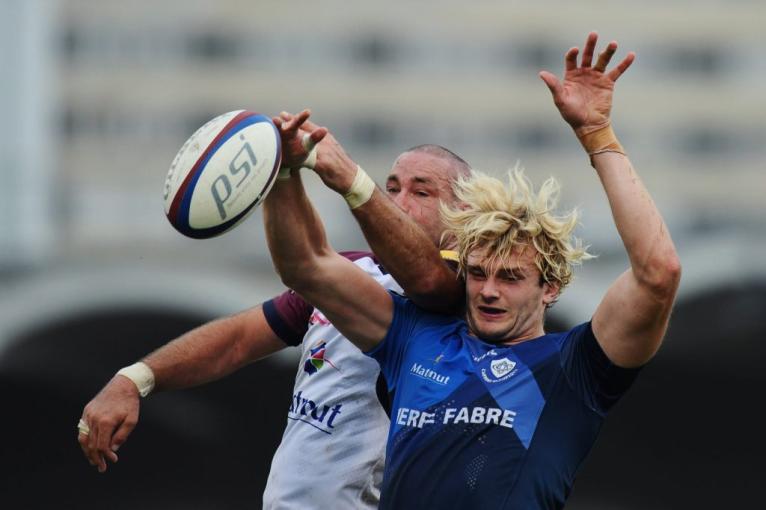 Gray will be 34 in August and yet, is delivering the finest rugby of his career. He set a lifetime-best top speed time with Scotland in the autumn. He ruled the skies in the Calcutta Cup epic and the rugby world has cooed at his fabulous role in the winning try. Collecting a miss-pass from Fraser Brown, the ball was in Gray's sprawling hands for 0.2 seconds and then shooting out of them again on a perfect trajectory to the onrushing Matt Fagerson. In the 73rd minute, it was a wonderful flourish of skill.
"Remember this is a guy who can squat over 200kgs, runs like a back-rower, ran a lineout at Castres and Toulouse, is intelligent and hugely respected in the Top 14," Beattie goes on. "His sleight of hand stood out on the weekend and he's always had in his locker."
What Gray also possesses is a vast arsenal of lineout nous. England had 13 on Saturday and threw to the front ten times. Why? The giant Gray loomed in the middle like an approaching tornado. He made 17 tackles without missing, cleaned more rucks than any other Scot and was among the first three arriving players at more breakdowns than anyone else in the visiting side.
He brings fear factor in games that people don't see or understand, and allows Scotland to play into games a different way.
"You see the work he gets through – completely tireless," says Beattie. "His GPS stats have always been there or thereabouts with the back-rowers in terms of metres covered and speed. He is a machine.
"He's always been imperious at lineout time. If you get Richie on a full lift, who is competing with him? Nobody. You had Richie and Grant Gilchrist locking back and middle on Saturday. You essentially force England to take every single ball at the front, which allowed Scotland's defensive effort to thrive. Having a guy of Richie's height, with his intelligence and the pressure he brings to a lineout. That made Scotland's lineout defence two or three times easier every time. You could catch England behind the gainline. He brings fear factor in games that people don't see or understand, and allows Scotland to play into games a different way."
One of Danny Wilson's first acts as Glasgow coach was to bring Gray back to his home city. Wilson built his reputation as a set-piece specialist but even he was shocked by how astutely the Lion bossed those areas of play. Though Glasgow's quarter-final capitulation at Leinster cost Wilson his job in June, his Warriors pack finished with the best lineout and scrum statistics in the URC.
"When we got Richie, Ryan Wilson and Scott Cummings on the pitch at once, Jesus, people feared how much ball we could pinch," he says. "We stole more than anyone else in the league. A lot of that was built around Richie.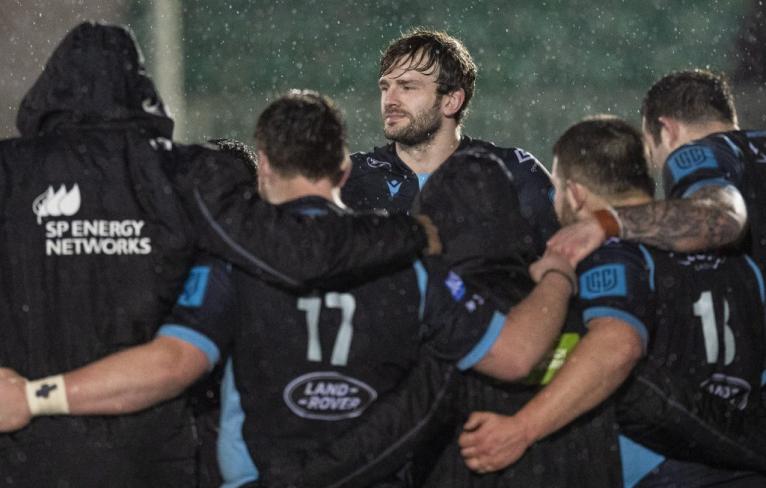 "He is not just good in the air, he's also fast across the floor and fast in the air which makes him a double threat. It was easy to put your lineout menu together and remember, most tries are scored off that source of possession.
"Richie has a brilliant ability to see what opposition are doing in defence – way better than I thought – and mirror what they're doing. You talk about a defensive 13 who makes good reads and avoids decoy runners, like Chris Harris, well Richie Gray is that in a lineout.
"We stole a lot of ball through his knowledge and ability as well as his size. Everyone presumes that being 6ft 10ins makes him a good lineout performer. It doesn't – it's all the intricacies around that."
Wilson knew he was getting a serious lineout weapon, but he didn't quite appreciate what a figurehead Gray would be for his evolving squad. The lock was given a leadership award at the end of the season, a nod to the aura he carried and the example he set. Gray's understated manner belies a man of such monumental proportions. Still, he commands huge respect at Scotstoun.
"He's a very quiet leader," says Wilson. "He leads meticulously by example versus by voice. He's not one for big speeches. But when Richie loses his rag, everybody knows, Christ, this must be something. He was normally the calm person but there was once or twice when he'd let everyone know he wasn't happy with stuff.
He could be Simon Shaw-esque with his longevity. Shawsy went for about 20 years – Richie could be the same because he looks after himself so well, he's so diligent and such a good team player.
"Your leaders are the temperature gauge for your group and you don't want them to be emotional but you want them to drive standards and he found a good way to do that.
"I'm so glad we brought him back. He was a really good signing for us. He got back in the Scotland team and has a zest to play for Scotland again."
There was a degree of choice in Gray's time out of the international set-up. He needed time to get his body right. He did not think it fair to spend weeks away from his newborn child in France. Now home again, and motoring again, Scotland are reaping the rewards. Gregor Townsend has talked long and loud about this version of Gray and how it's the best he's ever seen.
"Playing his club rugby back in Scotland has helped a lot – getting physically back to where he was and even surpassing that, because he's in the shape of his life," said Townsend. "He's probably our most professional player, first up in the morning to go to the gym and get himself ready for training."
John Dalziel, Townsend's forwards coach, is similarly effusive.
"We always look at Richie and think, 'he's a line-out forward, he'll assist the line-out'. That's a given. But it's outside of the set-piece where he's really excelling, like in the collision area.
"For someone that tall to be able to do some of the things, he's doing at the moment, using his body in a way he'd never really used it before, is exceptional."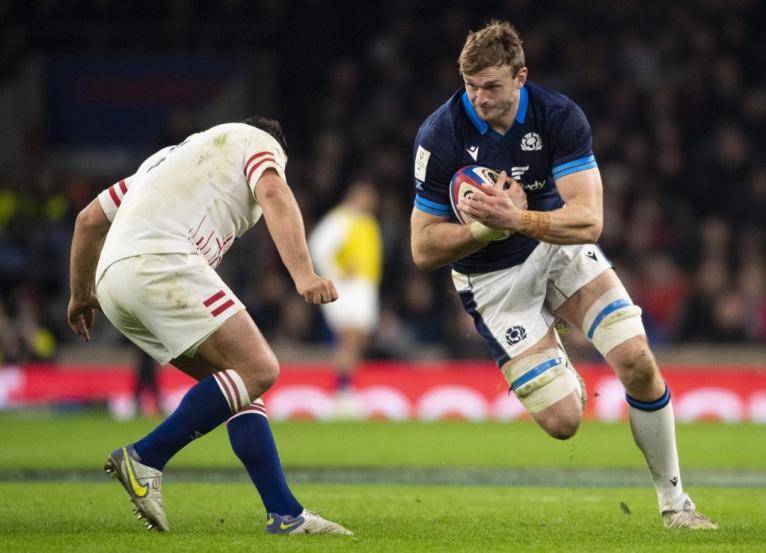 All these elements and all these pieces in a potent 125kg puzzle. Gray's excellence burned to the fore at Twickenham; after so many years out of the picture, he has become a go-to man for Townsend again.
"It is incredible to watch him," says Beattie. "He could be Simon Shaw-esque with his longevity. Shawsy went for about 20 years – Richie could be the same because he looks after himself so well, he's so diligent and such a good team player. He's worked through the hardest points and he's come back aged 33 in the form of his life.
"The work he gets through individually in a defensive line, the ability to get off the deck for a huge man, go through repeat efforts and be tireless. If you were going to describe that Scottish doggedness on the weekend, Richie was a hugely important part of that process."
When Gray seared on to the scene around 2010, you couldn't take your eyes off his colossal carrying and immense frame, topped, like a massive stick of broccoli, by his wild blonde mop. But now, over a dozen years later, back from England and France and injury after injury, Scotland are getting the full package.
"Hitting top speed times in his 34th year, over 2m tall, squats over 200KG, that's a genetic freak," says Beattie. "In Scotland, you talk about Andy Murray, Chris Hoy, the Stoltman brothers – who else would you put in that bracket? Richie is in there. There are not many on the planet who can produce the kind of output Richie does."