Back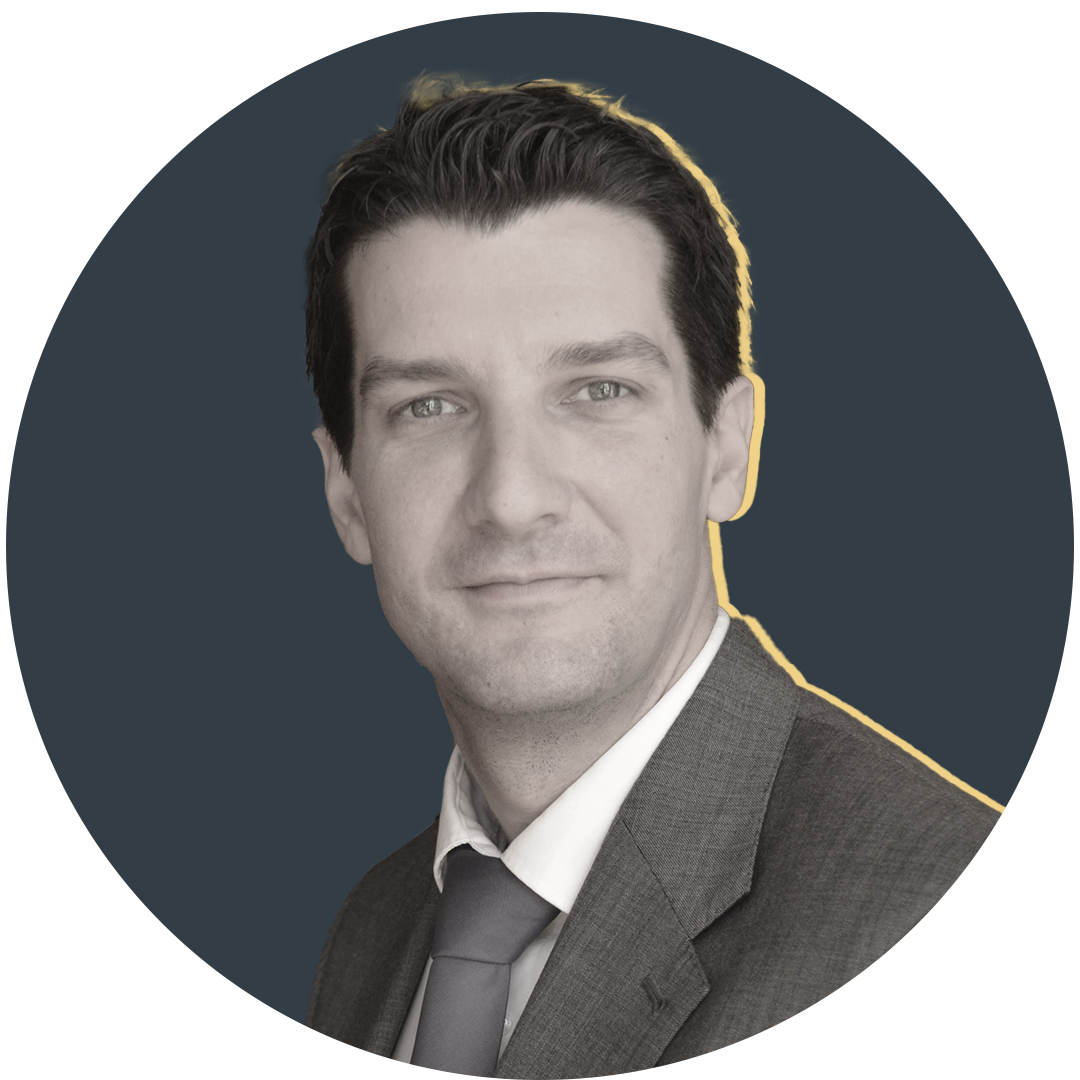 By Andrew Elliott
The need for speed
When it came to deadly finishing, Tom Varndell was the Premiership's equivalent of an SAS sniper. With a Tony Montana-sized appetite for sniffing out a white (try)line, the former Leicester, Wasps and Bristol wing still holds the all-time record, at 92, for the most Premiership tries, two more than his nearest rival, Mark Cueto.
The 35-year-old met up for a Zoom chat with The XV to discuss Bristol's transformation from relegation cannon fodder to Premiership big guns, getting bullied and battered by Lote Tuqiri, his career highs and lows and if his tryscoring mark will ever be beaten.
They'd rolled up their sleeves the whole of their career and saw Bristol as a bit of fun, somewhere to finish up their playing days, a walk in the park.

Varndell on an attitude problem during Bristol's yo-yo years
Varndell joined Bristol in 2015 towards the end of his career following long stints at Leicester and Wasps. He helped the club to promotion from the Championship that season, but they were swiftly relegated the next. He talks about then and now, and how the Bears have changed their entire outlook.
"When I came to Bristol, they'd just missed out on promotion. It was a weird atmosphere as obviously there was a huge amount of disappointment and there was a massive hangover. It was almost like, 'Oh God, we've got to do this again'.
"You looked around the squad and there was so much quality, stars throughout the team. Gavin Henson, Ian Evans, Dwayne Peel… it seemed ridiculous that they were still in the Championship and we had Andy Robinson, an ex-England coach, leading it. That's no disrespect to the Championship, it was just clear we were going to walk that league. And literally we did. Every game, you knew you were going to win it.
"We got promoted and had this tone of, 'We're just going to walk through this season as well'. But in the Premiership that didn't happen. The difference in standard and class was just crazy. We got found wanting and weren't prepared at all.
"That's not me 'bagging' Andy Robinson, it was a tough situation. You had a lot of egos in the team, a lot of players who'd never played in the Championship before, who were coming to the end of their careers, looking for… not a paycheck but an easier ride. They'd rolled up their sleeves the whole of their career and saw Bristol as a bit of fun, somewhere to finish up their playing days, a walk in the park.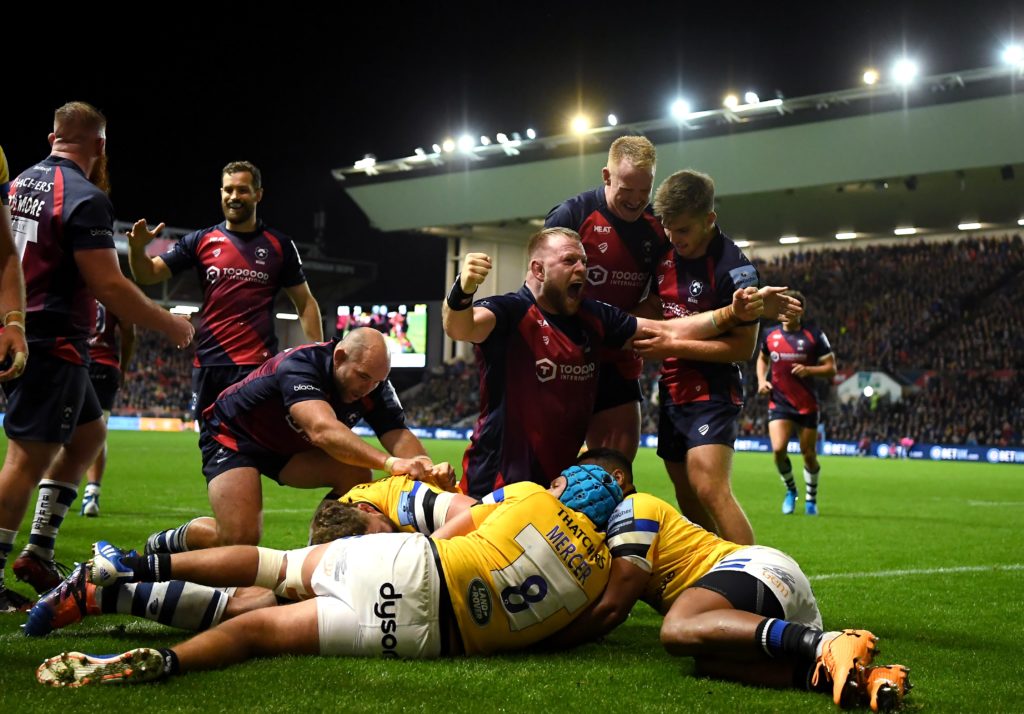 "Andy Robinson obviously got sacked and Pat Lam came in. We did another year in the Championship with Pat, but the difference was incredible. We approached every game like it was a cup final. There was no, 'You're going to play substandard and still win'. Instead, it was, 'You're going to go out and play your best and if you don't, you are not playing next week'.
"That was the tone Pat set and he has carried that all the way through. That was the difference. It's a mindset change in Bristol."
I wouldn't say it's a fear culture but he expects 110 per cent, he expects the best.

Varndell on Pat Lam's expectations
Since taking over the reins in 2017, Pat Lam has guided Bristol to promotion from the Championship, ninth place in the Premiership, third place and a European Challenge Cup triumph last season, and now they sit top of the table. Here, Varndell gives an insight into Lam's methods.
"Bristol were always too good for the Championship, but never quite good enough for the Premiership. And now, within a few years, they're Premiership contenders, beating teams like Exeter and Saracens.
"I remember in my Leicester days, you'd see Bristol on the fixture list and think, 'That's a good win'. You'd hate going down to the Memorial Ground because it was horrible but you knew that if you were on your game, you'd get a win.
"You go to Bristol now… Ashton Gate is a daunting place, and you look at the teamsheet and you're like, 'Oh my God, I've got to play against Charles Piutau or Nathan Hughes'. Their rise has been incredible and credit must go to Steve Lansdown, who has pumped in a hell of a lot of money, and also Pat.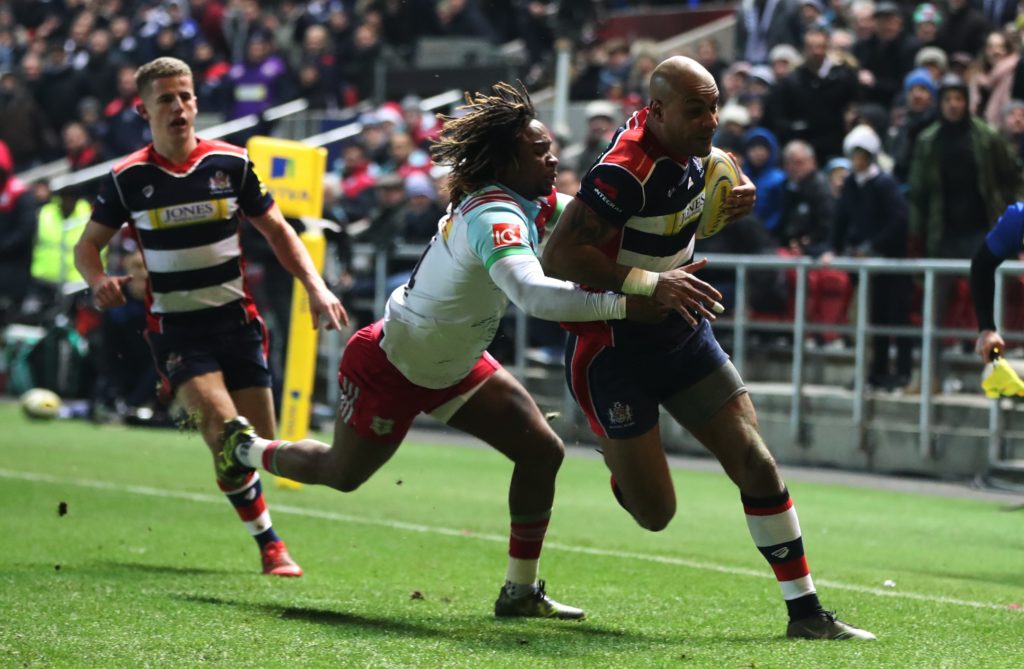 "It's the mindset that Pat reinforces, that every time they go out on the pitch, they'll win the game. Not everyone always agrees with his methods and players love to moan, but everything is done to his standards.
"I wouldn't say it's a fear culture but he expects 110 per cent, he expects the best. In Pat's head, he has a way of playing things and he won't go outside those lines.
"I played for three major teams – Leicester, Wasps and Bristol – and out of them, Bristol were the most structured in terms of their play. Every single thing they do on the pitch, although it may look off the cuff, Pat has planned every move, every eventuality.
"I had to learn and study more at Bristol than I ever had to do at Leicester and Wasps. It was unbelievable how precise Pat was. He would randomly call you out of training and ask you what the next play was and if you didn't know, you'd feel stupid. Not as in he was trying to embarrass you, but you'd feel you'd let your team-mates down.
"It's that culture, that it's professional sport, it's elite and that's what Pat is pushing forward with his players."
My heart wasn't in the move and it showed in my performances.

Varndell on his regrets at leaving Wasps
Varndell has enjoyed a 16-year club career, playing for Leicester, Bedford (on loan), Wasps, Bristol, Scarlets, South China Tigers, Yorkshire Carnegie and is combining a player-coach role at Bury St Edmunds with running a sports agency, Elite Athlete Management. He opens up about the ups and downs of his rugby life.
"Just being able to play professional rugby is a highlight. It's a roller-coaster but the experiences I've had from it have been incredible.
"Playing for Leicester Tigers, my childhood club, I loved that, and winning three titles. But moving to Wasps took me out of my comfort zone and was probably the best decision I ever made.
"I had so much fun and made friends for life. I was in the England Sevens team and in the England squad. We didn't win stuff but I loved every minute of my time there.
"That was the hardest place to leave, the toughest decision of my career, and I do regret it. Wasps offered me a contract but I thought I could get more money. Bristol came in and it was a financial move. My heart wasn't in it and it showed in my performances. I had good days and bad days but I wasn't there mentally.
"You don't get too sentimental in rugby these days because it is more of a business, but leaving Wasps was a shitter for me."
Tuqiri and Mortlock just beat me up every time I got the ball. They threw me into the stands, pushed my head into the ground.

Varndell learnt the hard way not to talk himself up
Varndell won four caps, scoring three tries, but the 2006 tour of Australia left its mark on the winger both physically and mentally, as England lost 34-3 and 48-13 in the two-Test series.
"That 2006 tour was a horror show. We got absolutely smashed to pieces, got our arses handed to us. It was just abysmal and my confidence took a knock.
"The problem was that I was an arrogant, cocky 21-year-old, thinking I was the best thing since sliced bread.
"I got the ball in the first Test, went on the outside and round Lote Tuqiri and everyone was saying, 'Oh, look at that, that's the Tom Varndell from the Premiership' and stupidly I believed my own press. I had an interview after the game and said, 'I can't wait to do that again next week'. Probably the worst thing I could ever have said in Australia and to Lote Tuqiri.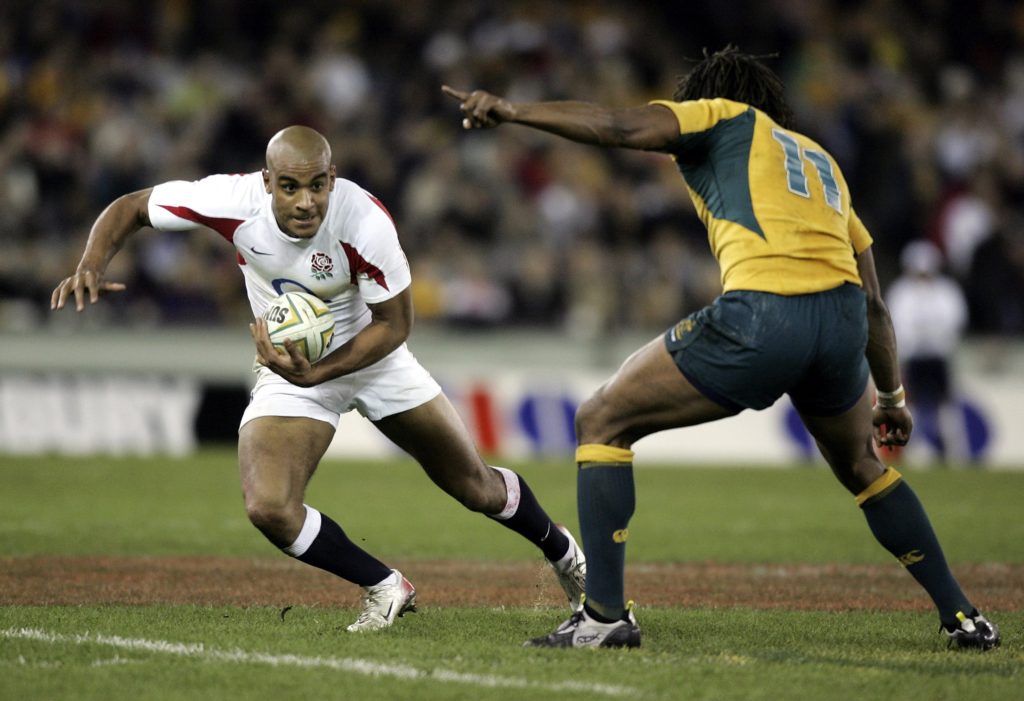 "The following week, it was a murder. Him and Stirling Mortlock just beat me up every time I got the ball. They threw me into the stands, pushed my head into the ground. As a kid, I was a rabbit in the headlights, thinking, 'What the hell is happening?' I got what was coming to me, I needed a slap because I was getting too big for my boots.
"My confidence was shot to pieces and it took me about 18 months to recover from that tour. You go from everyone saying you're brilliant to forgetting how to catch a ball.
"I fell out of favour with England and didn't get another chance until 2010 and the tour to New Zealand. We took a pretty average England team and, again, got absolutely smashed to pieces. I was picked for the second Test (which England lost 44-12, with Varndell scoring a try) and I played all right but I fell down the pecking order again.
"It just didn't happen for me with England. There was always question marks, 'Oh he can't tackle, he can't do this or that', there was never a real focus on what players can do.
"Back then, England were very negative, very attritional, their forward play was what set them apart. So it was great to see what Eddie Jones did when he first came in. He believed in the youngsters, gave them confidence. It took an outsider coming in to change that mentality."
It's something nice for me to leave behind now that I've finished playing.
Varndell holds the Premiership tryscoring record of 92, set in 2017, but Harlequins' Chris Ashton, currently in third place, is now only four behind. Could Varndell be caught?
"I always wanted that record, even as a youngster, so it was brilliant to get it. As a winger, scoring tries is what you do and it's what set me apart.
"I've had it for a couple of years but I can't see it lasting too much longer. When I saw Chris had moved to Harlequins, I thought, 'Oh great, they chuck the ball about a bit so he's going to pick up a few tries'. I can see him doing it this season if Covid doesn't completely ruin elite sport. If he doesn't then next year.
"But I can see myself knocking around the No2 spot for the next 10 years. It's something nice for me to leave behind now that I've finished playing. I take away a lot of happy memories from the game."
More stories by Andrew Elliott
If you've enjoyed this article, please share it with friends or on social media. We rely solely on new subscribers to fund high-quality journalism and appreciate you sharing this so we can continue to grow, produce more quality content and support our writers.