Back

By Gregor Paul
The massive challenge looming for Super Rugby Pacific
It feels like there is a big moment in time coming for Southern Hemisphere rugby as the region prepares to begin a new Super Rugby chapter next year.
The shift to professionalism has proven to be harder than many imagined for those nations south of the Equator. Or at least, changes that some predicted have taken longer to manifest and have perhaps impacted in different ways and in different countries.
Back in 1996, when the decision was made to allow players to be paid, the assumption was that the larger economies and greater populations of the north would set them up to succeed.
That England and France in particular, with corporate giants ready to write sponsorship cheques, massive populations ready to subscribe to pay-TV operators and state-of-the-art cavernous stadiums capable of netting millions every time they were filled, would stride ahead on the world stage.
Everyone feared a little for the smaller, southern nations, particularly New Zealand with barely four million people and an economy built on primary industry. Australia and South Africa would be challenged by the shift, but they were large-scale commodity-based economies with the populations to drive liveable income from professional rugby.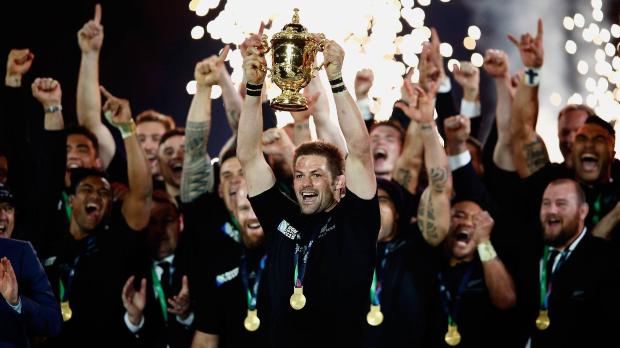 The mighty All Blacks were potentially going to be victims of the gold rush. The rest of the world would suddenly be able to use their greater piles of wealth to build powerful clubs which would be able to lure the best talent from New Zealand.
That scenario would almost certainly have played out if New Zealand Rugby hadn't opted to firstly contract the players themselves and secondly not allow them to be eligible for the All Blacks if they weren't playing domestically in New Zealand.
It was either the smartest or luckiest move in NZR's history. There was no club versus country conflict in New Zealand and central ownership created the ability for sensible management and career development of individuals.
Players in New Zealand have long been on universally agreed playing mandates – where Super Rugby clubs work with the All Blacks to ensure no one is burned out.
And while the cashed-up big-name clubs of Europe are always looking for Kiwi talent, they have never able to get as much of it as they wanted, because New Zealand has one massive carrot that keeps players loyal: the chance to play for the All Blacks.
Against all predictions, professionalism has strengthened New Zealand. Their teams have dominated Super Rugby and the All Blacks have won two World Cups and been the number one ranked side for most of the last 12 years.
If South Africa stuck to their domestic-players-only selection policy, the Boks wouldn't be a tier-one nation anymore.
What has also defied predictions, though, is that South Africa and Australia have encountered serious issues, particularly in the last five years or so.
The former, having flipped and flopped with its Springboks eligibility criteria, effectively raised a white flag five years ago and allowed South Africans all over the world to play test football.
It was a decision they had forced upon them as a consequence of the country's stagnant economy and collapsing currency. The money on offer in Europe and Japan was just so much more than anyone could earn at home that there was an exodus.
It wasn't just the big names heading offshore, it was the mid-tier players and the relative unknowns. They were leaving in their droves in search of foreign cash that could set them up for life by the time it was converted to rand.
If South Africa stuck to their domestic-players-only selection policy, the Boks wouldn't be a tier-one nation anymore.
The arrival of Covid in 2020 forced South Africa out of Super Rugby due to closed borders, but the truth is New Zealand and Australia were keen to kick them out anyway because their Super Rugby sides were so weak given the lack of players staying in South Africa.
Australia has struggled almost as much to produce five quality Super Rugby teams over the years. Their big problem has been raising the money to pay them all with the sport competing against the better-funded and more popular codes of NRL, AFL and A-League.
Rugby Australia has been battling insolvency for the last decade and is currently thought to be sitting with debt in the tens of millions.
It simply doesn't have the income to keep all its best players in Australia, which is why it is eyeing up a private equity partner and bidding to host the 2027 World Cup.
It needs both those events to save its balance sheet longer term, but it has allowed a short-term fix of sorts by agreeing to look at increasing the number of offshore players the Wallabies can pick.
There has been a progression to this point. In 2015, former Wallabies coach Michael Cheika won a concession to institute what became known as the Giteau-Law: this enabled those who were offshore and who had won more than 60 test caps and had played seven seasons in Australia, to be eligible for the Wallabies.
There has been some tinkering of that law these last six years, which allowed those who had committed to return to Australia to be eligible before they actually came home and since Dave Rennie took over, he's had two wildcard picks at his disposal.
New Zealand's future is interlinked with their old foe on almost every level. New Zealand took a risk and compromised to allow five Australian teams into Super Rugby and they don't want that to be a source of regret.
But following the series whitewash to the All Blacks this year, the decision was made to later this year look at opening the doors fully to picking offshore players.
"When you look at the pool of talent from which we are selecting in comparison to our biggest rivals; be it New Zealand, be it South Africa, be it Argentina, be it England – they have access and the ability to choose their very best players no matter where they're playing," RA chief executive Andy Marinos said.
But it was a move that blindsided and angered New Zealand executives. After having agreed to build Super Rugby Pacific with five Australian teams involved, NZR were livid that RA was potentially going to sanction an exodus of talent that would diminish the quality of the new competition.
South Africa have hitched their club wagon to the north and are now an established part of European competition, so what they do around their Springbok selection is, as far as New Zealand is concerned, entirely their business.
And whatever South Africa's eligibility criteria, the Springboks are turning up to play the Rugby Championship in excellent fettle.
But the situation with Australia is different as New Zealand's future is interlinked with their old foe on almost every level. New Zealand took a risk and compromised to allow five Australian teams into Super Rugby and they don't want that to be a source of regret.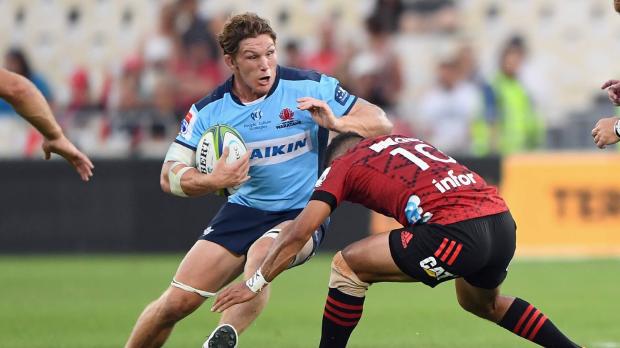 Whether that transpires will boil down to how determined RA is to push for open slather on its offshore selection policy – particularly now that it has already encountered a serious roadblock.
Sam Kerevi, Sean McMahon and Quade Cooper were all named in the Wallabies tour party to play in Europe this November, but all withdrew amid fears they would be playing for their country against the wishes of their respective Japanese clubs.
Under World Rugby regulation nine, international players have to be released for the July and November windows and while Suntory and Kintetsu Liners – the respective clubs of the three players – have complied with that demand, all three have felt some kind of pressure to forfeit touring with the Wallabies.
"He's torn," Wallabies coach Dave Rennie said in confirming that Cooper, a revelation for the team this season, had withdrawn from the tour.
"He wants to be here, he wants to be a Wallaby, but he feels loyalty to his club. In the end, he's made a decision that he feels is the right one.
"We want guys who are desperate to be Wallabies. I know Quade says he is, but he's torn. If he had the blessing of the club he would come."
We do need to look into eligibility. I'm not saying it's going to be alpha and omega. But it will certainly bring a lot more experience and a lot more depth across the board.

Andy Marinos on the Wallabies selection criteria
The committee making the decision about future Wallabies selection criteria – it includes former players Daniel Herbert and Phil Waugh – has a huge call to make it in terms of the detail.
The situation in Japan appears to be one where the clubs are not stopping any foreign players from playing tests, but they are sending ambiguous messages about loyalty and expectations.
The Wallabies have certainly been embarrassed and inconvenienced by the surprise, late withdrawals and whatever they come up with as a long-term plan, can't leave them constantly unsure about whether any eligible players in Japan will actually be available.
"We do need to look into eligibility," Marinos said after the loss to the All Blacks in Perth. "I'm not saying it's going to be alpha and omega. But it will certainly bring a lot more experience and a lot more depth across the board."
What they decide will have a huge bearing on the future of Super Rugby. But Australia are not alone in having to make a decision about eligibility because in a less formal or definitive way, New Zealand, too, have dabbled in offshore selection.
They have successfully retained every player they wanted to since the 2019 World Cup. Brodie Retallick, Sam Whitelock, Beauden Barrett, Aaron Smith, Dane Coles, Joe Moody and Ardie Savea are all staying to play at the next World Cup. Codie Taylor and Sam Cane should finish off their negotiations in the next few weeks and join Scott Barrett, Patrick Tuipulotu, Brad Weber, Ofa Tuungafasi, TJ Perenara and Anton Lienert-Brown who are also committed to New Zealand for at least another two seasons. Rieko Ioane, Richie Mo'unga and Jordie Barrett are off contract next year, but they are almost certain to extend and NZR has enjoyed the most fantastic retention success.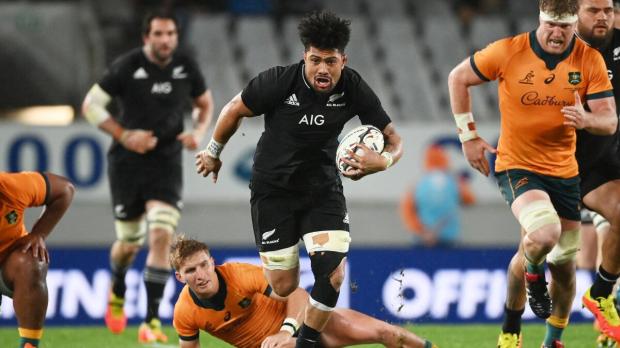 But they have been helped by Japan as Retallick, Whitelock, Beauden Barrett and Perenara have all been allowed to play there for at least one season. All have been sanctioned to miss a Super Rugby campaign and then be immediately eligible – or just about – for the All Blacks.
Tuipulotu and Damian McKenzie are also playing in Japan instead of Super Rugby next year and while this may not be on the same scale as what's happening in Australia, it's still damaged the credibility of Super Rugby.
And just as Australia have to review and decide upon their new eligibility criteria, so too do New Zealand.
"It's not ideal and it's not our plan A," All Blacks coach Ian Foster told Stuff after the Rugby Championship. "Our plan A is we'd love to keep them here all the time.
"But, I guess as plan B it's proven to be a better plan than some of the other plans that used to be in existence when we lost them forever [to Europe].
"It is what it is," Foster said. "I wouldn't say I was powerless to stop it, but we're trying to make sure we use it strategically.
"When you get the likes of a Patty, or Damian, who are doing it next year, the fact that they are now committed to New Zealand for another two or three years after that puts it in context.
"It's a better plan B than some other ones."
There's a sense that the sand is shifting under the feet of Southern Hemisphere rugby and the next couple of months could be defining for professional rugby. Make the wrong call and Super Rugby may never recover.