Back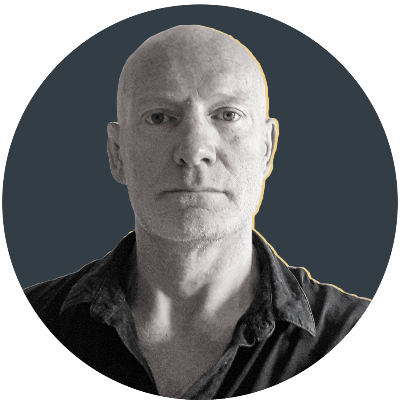 By Gavin Mortimer
The French evolution
The masthead of Midi Olympique's first issue of 2021 declared that this is "the year of all the hopes".
In the case of France's rugby newspaper it was more than an allusion to the global wish for a return to rugby normality post-Covid. The headline articulated the hope that dwells within the hearts of all French fans: that after the worst decade in more than half a century, 2021 could well be the year when Les Bleus become a world force again.
One can't emphasize enough how low French morale has dropped in recent years. For me, the nadir was 2015; not the World Cup quarter-final 62-13 shellacking at the hands of the All Blacks, but six months earlier when France were thrashed 55-35 by England on the last day of the Six Nations. The English had never run up so many points against their ancient enemy, and yet what was the reaction in France? I remember my shock in talking to French friends and reading the media reaction to discover that there was a quiet pride in having put 35 points past England. Er, hello. England had to win the game by 26 points or more to claim the Championship (they fell just short and the title went to Ireland) so of course they might not have been as watertight in defence as usual. France had no excuses.
The reaction to that defeat proved that France had taken on Ireland's traditional mantle of being the Six Nations' plucky losers', or 'perdants magnifiques', as it's known in French. Throughout the 1980s and 1990s Ireland's expectations were so low that defeat was a given; it was how they lost that mattered. It took Brian O'Driscoll's generation and a root and branch reform within the IRFU to break the psychological hold.
The reaction to that defeat proved that France had taken on Ireland's traditional mantle of being the Six Nations' plucky losers', or 'perdants magnifiques', as it's known in French.
Into Ireland's place stepped Les Bleus. When France lost 19–24 to New Zealand in Paris in 2016 it was celebrated by the home fans as a moral victory; it reminded me of that November day in 1997 when I sat bemused in Old Trafford watching the England players perform a lap of honour after losing 25-8 to the All Blacks.
Clive Woodward turned England into world champions within six years and the question the French are asking themselves is has Fabien Galthié got enough time to transform the fortunes of Les Bleus between now and September 2023?
The signs were there in 2020. Six victories in eight internationals – and one of those two defeats was the extra-time loss to England in the final of the Autumn Nations Cup – when France fielded in effect a third XV (68 caps to England's 813) – propelled France from tenth in the world rankings to fourth.
"We're going in the right direction, there's a revival," according to Antoine Dupont, the France and Toulouse scrum-half, in a recent interview with Midi Olympique. "But at the same time it gives me no satisfaction to say: 'Nice one, we were runners-up in the Six Nations'. In ten years no one will be talking about that . What matters are titles…everybody in France has been waiting for a trophy for ten years. The fervour surrounding us is greater than ever."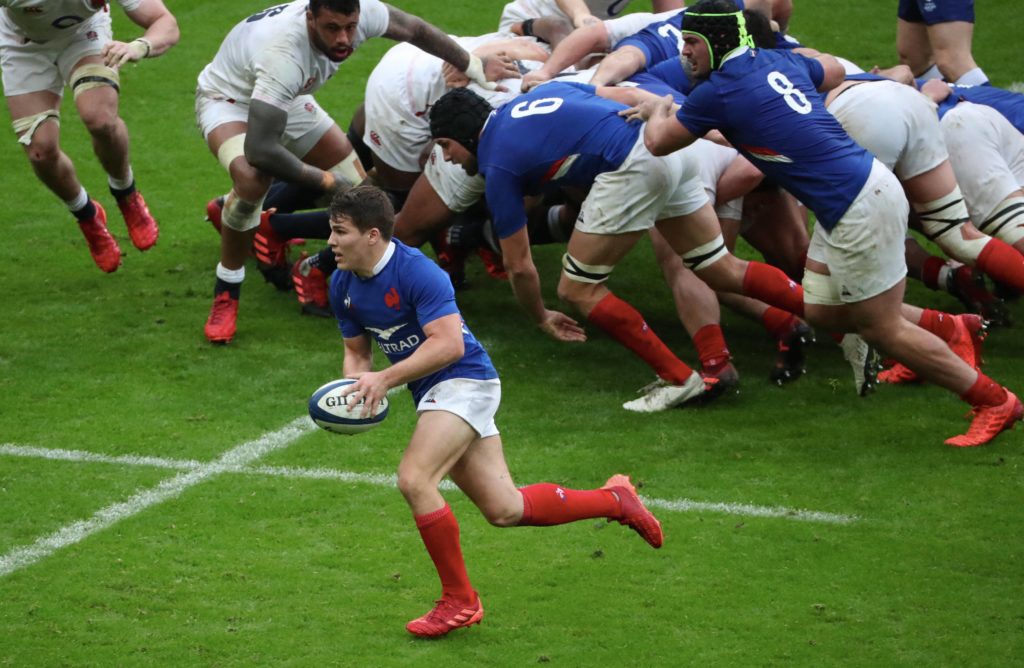 Can Dupont and his teammates handle this pressure? Mental fragility has been the great weakness of French players this century. The list of gifted but temperamentally suspect players is long: Frederic Michalak, Clement Poitrenaud, Lionel Beauxis, Francois Trinh-Duc, Yoann Huget, Julien Malzieu, Jules Plisson and Jean-Marc Doussain to name just a few.
The answer is 'yes', they can handle the heat, if the last twelve months are anything to go by. Apart from the defeat to Scotland in Murrayfield in February, France's discipline and self-control has been impressive with Dupont leading by example. The 24-year-old has an almost Kiwi sang-froid, a clinical decision maker in the heat of battle. Charles Ollivon, his captain, reads the game better than any French skipper since Fabien Galthié nearly twenty years ago, and with centre Virimi Vakatawa and Greg Alldritt at No8, they have players in key positions with polished game management skills.
Then there is the strength in depth. France have always had a surfeit of decent scrum-halves but they've struggled for years to find a Test quality fly-half. Now they have Romain Ntamack, Matthieu Jalibert, Louis Carbonel and Anthony Belleau. Ntamack will miss the opening two matches of the Six Nations with a broken jaw (Belleau is also out with a knee injury) but Jalibert, just 22-years-old, proved himself a worthy understudy in that narrow defeat to England. It's a similar story elsewhere, in the front row, back row and threequarters. Only in the second row are France thin in talent.
But it's not just on the field that France have reasons to be cheerful. After years of bickering and bad blood the power-brokers in French rugby could be about to bury the hatchet – and, thankfully, not in each other. It was less than six months ago that FFR president Bernard Laporte and his No2, Serge Simon, were taken into custody by investigators probing allegations of malfeasance within the organisation. Also detained were Nicolas Hourquet, responsible for international relations, Claude Atcher, director general of France's 2023 RWC campaign and Mohed Altrad, the owner of Montpellier.
After years of bickering and bad blood the power-brokers in French rugby could be about to bury the hatchet and, thankfully, not in each other.
The men were released after a couple of days and an emotional Laporte made no secret of who he believed might have had a hand in his humiliation, alleging that Paul Goze – head of the LNR -.might have been implicated. Goze called the insinuation an "outrageous accusation" and no evidence has ever been forthcoming to support Laporte's claim.
As it turned out, Laporte's detention didn't prevent his re-election as president of the FFR much, one imagines, to the disappointment of Goze.
The pair are ennemis mortels and some of the poison from their relationship has undoubtedly in recent years seeped into French rugby. But Goze will be gone on April 30, the day his second mandate as LNR chief expires. There had been speculation last summer that Goze could try to tweak the regulations that limit a president's term to two – a la Vladmir Putin – in order to remain at the post he has occupied since 2012. That would have been disastrous for French rugby, four more years of stand-offs with the FFR, but Goze has since confirmed he will step down. Who will replace him?
Several names are in the mix – including Max Guazzini, the man who as president of Stade Francais transformed their fortunes in the 1990s, with the help of Laporte as coach and Galthié as their playmaker. Were Guazzini to get the gig it would usher in an era of glasnost between the LNR and FFR, which would only benefit the Bleus in the long term.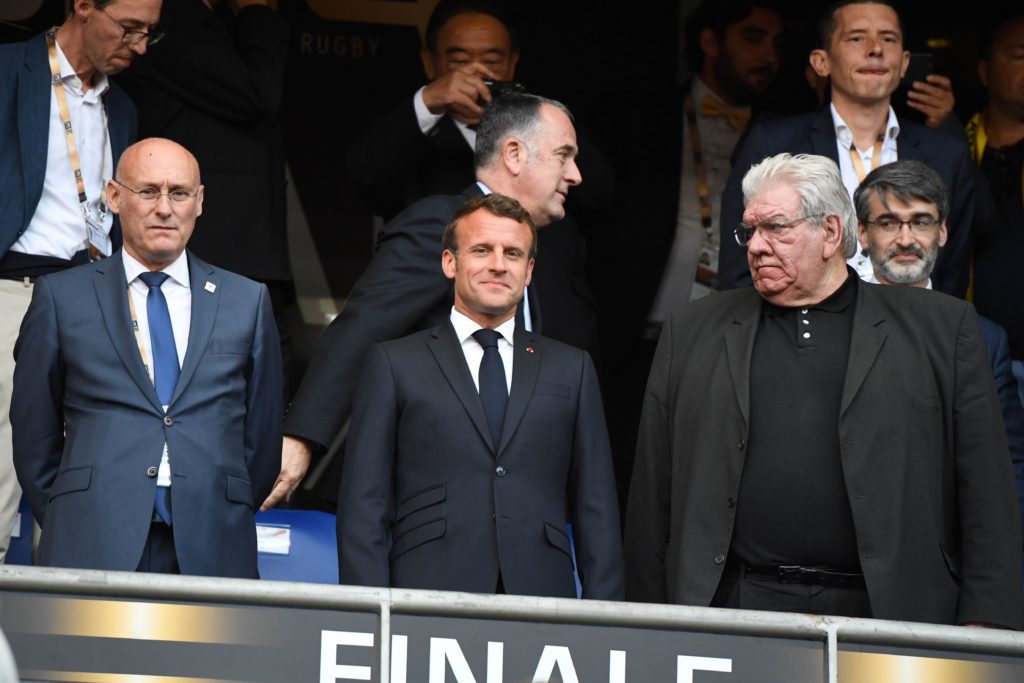 Furthermore, according to the French media this week, the investigation into the allegations of malfeasance are likely to be dropped because the man leading thinquiry left his post in October.
That's a good way to begin a new year for Bernard Laporte, as is the impending agreement between the FFR and the LNR concerning the release of 37 players for the duration of the Six Nations, plus five players who will be 'training partners' but won't feature in the Test matches. A few years ago this would have been the source of prolonged and bitter negotiations. Not anymore.
"The discussions went really well," said Laurent Travers last week, the director general of the national squad. He added that objective, shared by the FFR and the Top 14 clubs, is that France is in the best position possible to challenge for the Six Nations "but also the World Cup".
France traditionally don't win the Grand Slam in an odd year; their last three clean sweeps were in 2002, 2006 and 2010 when they hosted England and Ireland in Paris. But they fancy their chances this year, with the Aviva and Twickenham far less intimidating when there are no bums on seats.
That fact, and the fraternity coursing through French rugby right now, gives them hope that the Bleus are about to finally shake off the Blues.
More France stories
If you've enjoyed this article, please share it with friends or on social media. We rely solely on new subscribers to fund high-quality journalism and appreciate you sharing this so we can continue to grow, produce more quality content and support our writers.