Back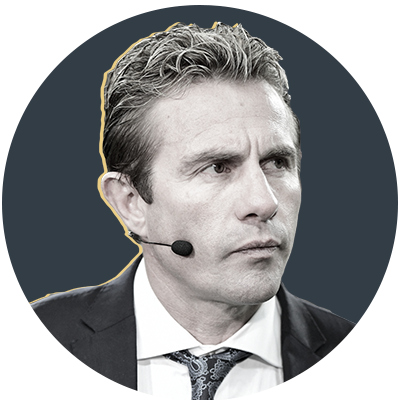 By Justin Marshall
The Crusaders' cause
Last year's changes in Super Rugby brought about by Covid denied the Crusaders a true "four-peat" in the competition, but their victory in Super Rugby Aotearoa was no less meritorious and you can rest assured that they will be going for five in a row this year.
You can only play what's in front of you and beating the four other Kiwi sides to the top of the ladder after the pandemic forced a re-set continued the Crusaders' remarkable run of success under Scott Robertson, a man who first tasted it at Super Rugby level as a player when winning three titles in a row, all away from home, from 1998-2000.
I was lucky enough to be involved in that title run too and fortunate also to be invited by my mate Razor to help present the Crusaders' theme last year.
I'm sure he won't mind me saying that the theme was about truly great teams and athletes, those whose exploits will echo down the ages. Steph Curry's Golden Gate Warriors NBA team featured, as did Usain Bolt, the only sprinter to win 100m and 200m gold medals at three consecutive Olympics.
It was about people who make their mark in history and do it again and again, true greats who will always be talked about.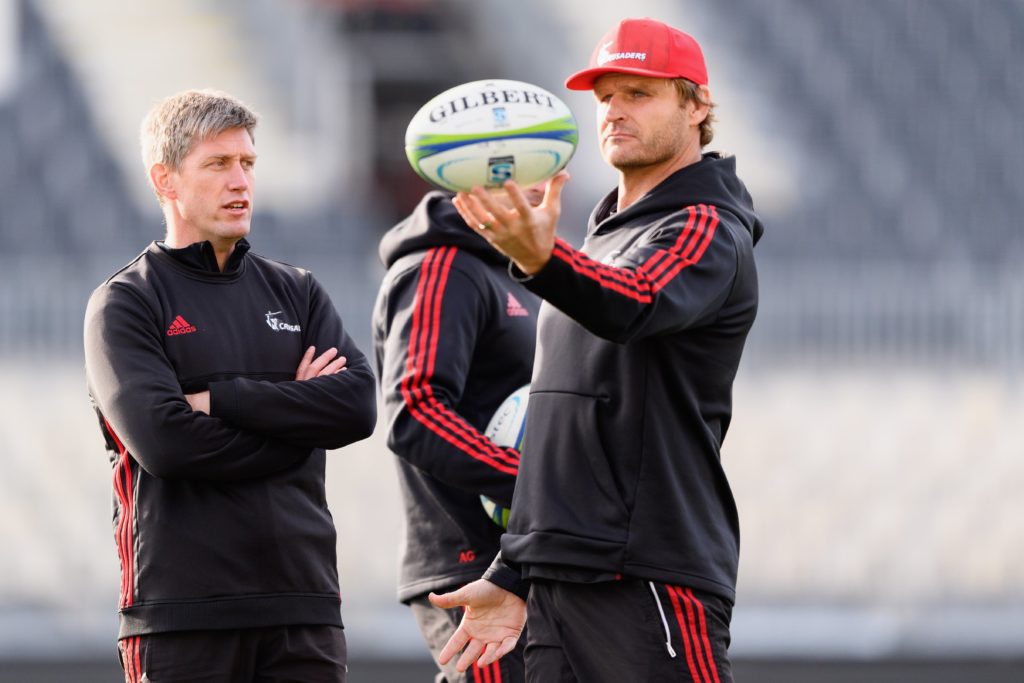 It was a privilege to be involved, and while Covid forced big changes, it clearly echoed through the Crusaders for the rest of the 2020 season.
As a good friend, Razor always sends me his themes for the season in order to get feedback and I invariably watch the presentations and walk out of the room with shivers down my spine thinking that I want to get my boots on and play again.
He has an uncanny ability to tap into what a team is about, and for the Crusaders that is a legacy of excellence forged in hard work and honesty.
Knowing Razor as I do, he will be saying as the Super Rugby Aotearoa competition edges closer (the first game is on February 26 between the Highlanders and Crusaders): 'We were the inaugural winners of Super Rugby Aotearoa. We've set the benchmark.' Their motivation will be to close the door on everyone else by drawing on their history of excellence.
That's their mindset and that's how you motivate successful players. That is key and is a point I will return to because the Crusaders lost that emotional touchstone for a while.
He has an uncanny ability to tap into what a team is about, and for the Crusaders that is a legacy of excellence forged in hard work and honesty.

Justin Marshall on Scott Robertson
When I look back to the Crusaders teams I was involved with from the late 90s, they were teams full of journeymen blended with some good, hardened All Blacks. There were some new All Blacks too. But in general if I was to be very honest, we were battlers because we didn't have the X- factor that the Blues and Sharks and Reds had, for instance. Those teams were littered with superstars.
When we eventually grew as a team and turned a few of those battlers into believers, we were quite a talented side. At one stage we had 13 Crusaders starting a test for the All Blacks.
We became used to success. But in Wayne Smith and then Robbie Deans we had coaches who could set a theme and continually motivate us to get better in order to enjoy more success.
I'm talking players who had enjoyed a lot of success with the All Blacks and who had won Super Rugby titles. How do you get them out of bed every day? How do you motivate them when they've been to Everest many times?
When I moved overseas to play I went to Leeds, a club that had just been promoted. I got calls from clubs like Harlequins, Leicester and Bath, saying 'Come to us and win titles'. But that meant nothing to me at that stage. I'd tasted that success, whereas a team like Leeds wanted to establish themselves and earn respect. That was my motivation.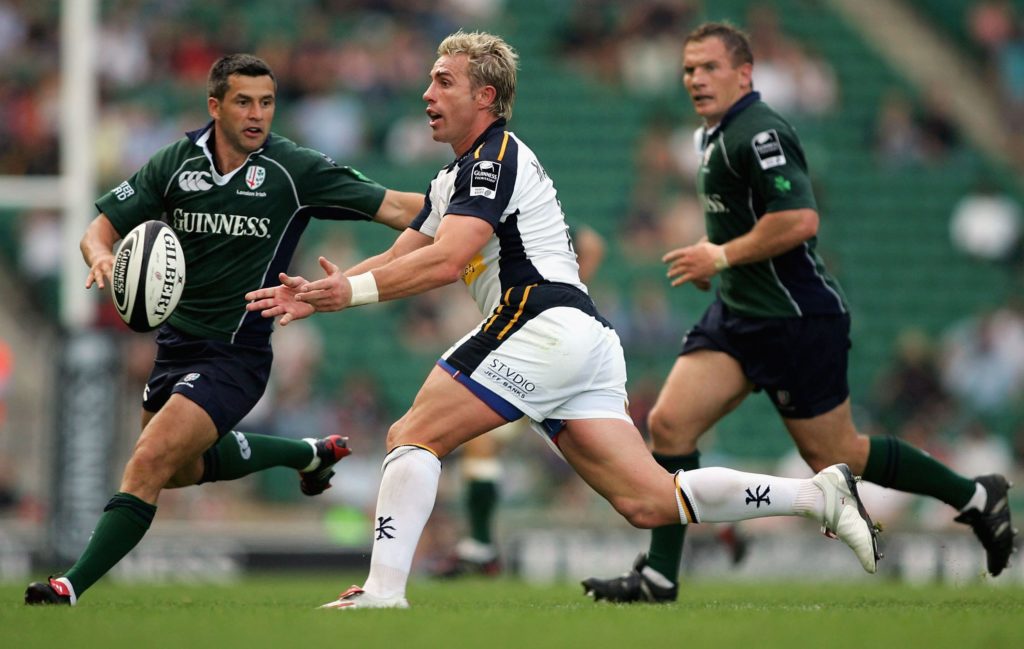 For this Crusaders outfit, the work that Scott Roberson does pre-season leading into that first game in terms of motivation for those really top players is a key to their success.
That fell away a little bit under previous coach Todd Blackadder. Then they relied more on the culture – the essence of what the Crusaders are about – still being there instead of going back to the foundation of what it was all about. I know Razor tapped back into that. The Crusaders don't have a right to win titles. They're not untouchable just because they have won more titles than anyone else. It all starts with the hard work, the honesty and the core values the Crusaders have.
Back in 1998, we were massive underdogs when we went to Eden Park and beat a Blues team full of stars in the final. A year later at Carisbrook we gatecrashed the 'party at Tony Brown's'. In 2000 we beat the Brumbies at Canberra despite having only 30 per cent possession.
It was that grit and determination that Razor went back to when he started as head coach in 2017 and finished the season beating the Lions in Johannesburg.
Todd Blackadder had a very good team – a team full of superstars when you think of Dan Carter, Richie McCaw and Kieran Read to name a few. They made a couple of finals and were unlucky to lose them, particularly against the Waratahs in Sydney in 2014.
The Crusaders don't have a right to win titles. They're not untouchable just because they have won more titles than anyone else. It all starts with the hard work, the honesty and the core values the Crusaders have.
But those stars got them only so far. The team didn't have that deep, driven, hard-core culture that the Crusaders were known for and I think they got complacent.
It set in even with the biggest names in the game. It wasn't until Razor got hold of them and showed them the how and why that they could understand how much deeper they could go, to realise they had been kidding themselves and not truly living the Crusaders culture.
In 1998 we played a Blues team stacked with All Blacks in the final. We didn't have that calibre of player, but we had belief and honesty and faith in each other. We felt we could beat them just by never giving up, never showing weakness, never giving an inch. We decided to just tackle ourselves into the ground so they'd have to do something spectacular to break us.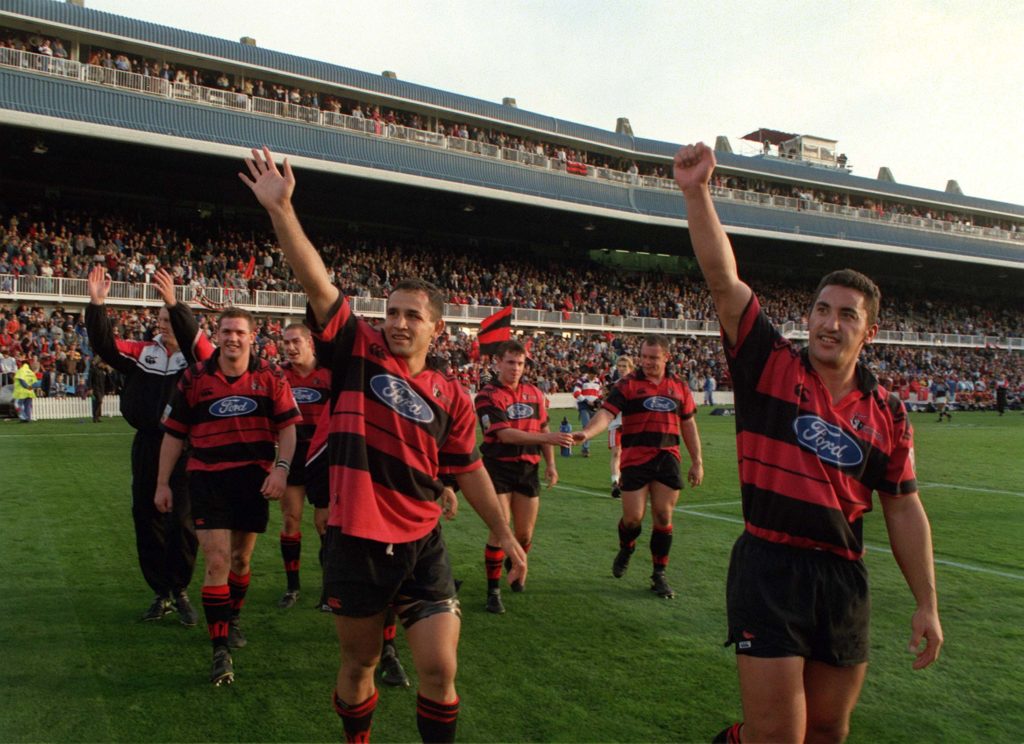 Canberra was the same. But for me, the favourite was '99 against the Highlanders. We got behind in that game but we hung in there. Afato So'oalo scored that amazing try from 50m out and we got our noses in front.
Looking back, I will always remember Razor's passion for the game as a player. We used to tease him at mini group meetings because he'd have his play book with him. It was full of ideas and he would continually take notes. He loved that aspect of the game – how to be innovative, whether defensively or with the ball. He had to earn his stripes in order to get starts ahead of Todd Blackadder, Angus Gardiner and Ron Cribb and he did that by showing that commitment at training and off the field. And you couldn't ever question his passion on the field.
Coaching was always in his DNA. He was always working towards it. He was doing things like visiting league teams before he got into coaching in order to get ideas. When he did get into coaching he knew what sort of coach he wanted to be. I think that's the key.
A decade ago, when I came back from the United Kingdom and started living with my family in Christchurch before we moved to Queenstown where we are now, Razor invited me to play a game for his club team, Sumner.
He convinced me to pull the jersey on again but it was the most surreal feeling when I walked into the changing shed and saw he was the head coach. I thought he was a player/assistant. I'm older than Razor and here he was bossing me around and talking tactics in his own inimitable way. It's part of what makes him special, and the Crusaders so successful.
More stories