Back

By Sam Roberts
Taking the reins
"When I was a really young boy, I sat in the changing room after a game at Parc y Scarlets with the team, alongside my heroes; Regan King and Stephen Jones. That's an incredible memory. That does something to your soul, to your heart. It's about belonging. Rugby gives you that. That's why I came back…"
Lloyd Evans, the Gloucester fly-half, is discussing an important decision he had to make at 17 years old. A very talented cricketer, he'd played for Gloucestershire age groups and even represented the county's second XI at just 15. As a higher-order batsman, his on-drive was a joy to behold and his ability to find space in the field drew knowledgeable admirers. He was asked to take part in the esteemed U17 England development squad based in Loughborough; asked to move his studies to Leicestershire and give up any other sport to focus on cricket. He describes it as "a very intense set-up".
"At the time it felt like a big choice, maybe too big. Maybe too early. It was a huge opportunity and I gave it my all but something kept on nagging at me. I think all the rugby I'd had in my life made it too difficult to give it up. I tried but I couldn't. I came back. I don't regret any of it though. And I still try and play a bit of cricket."
Things did change when I became more of a threat; competition for him. I felt it, much more in that last six months or so.

Lloyd Evans on his relationship with Danny Cipriani
Evans' father was chairman of the Scarlets for nearly 15 formative years of his son's life. As a family, they would venture west almost every weekend. And so the game pumped its blood through a young boy's childhood. Cradling and nurturing him among the rituals and values of a great club's ethos. Difficult to venture too far when reared on such rugby riches.
"I came back to rugby and joined the Gloucester academy at 17. At Hartpury, I actually played alongside Adam Hastings at one stage too." He shoots me a knowing smile as if to acknowledge a question on its way. "And I've been patiently waiting. I've been given a few opportunities but nothing major. Before lockdown, I felt things were turning for me. And with Danny's departure, I now have a good run at things."
Ah yes, Danny Cipriani. We weren't going to get too far in this interview without that stone being turned over. The majestic fly-half made a shock departure from Kingsholm last month.
"Early on, he was brilliant. He knows the game so well and he would talk to us young players about how he did what he did. He spent a good amount of time with us. I learnt a lot. He left a big impression on me."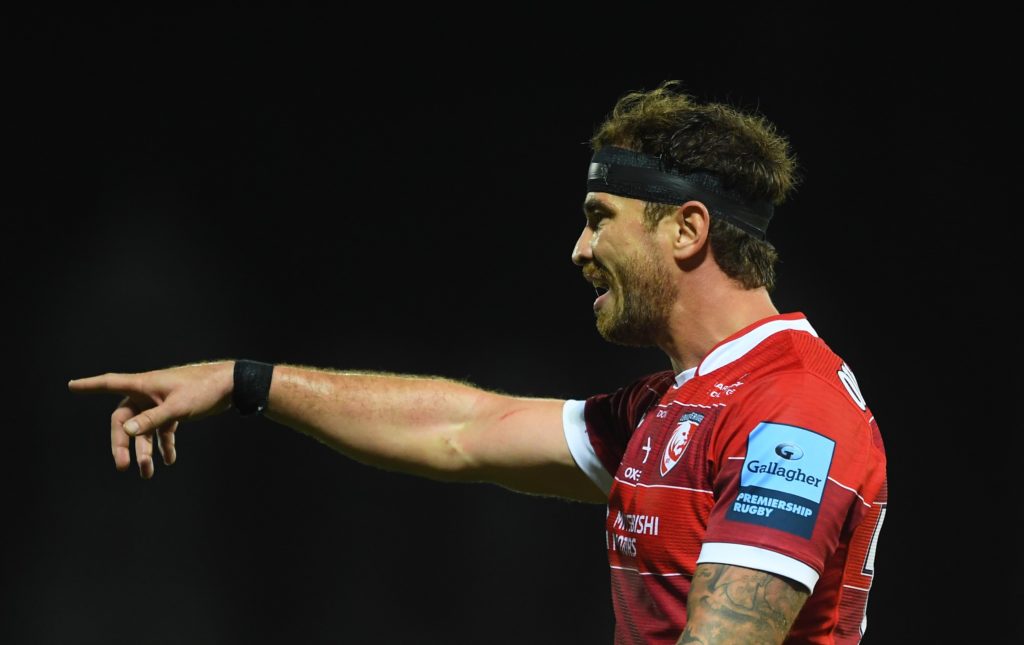 "But things did change," he winces slightly, seemingly trying to find the right words. "When I became more of a threat; competition for him. Obviously, all relationships change but I felt it, much more in that last six months or so. It's difficult because I have so much respect for him as a player and a person. But as I say, I was getting picked more often. It changed things between us. And you need that, you need to feel that edge in sport. It's important."
There is a simplicity to the way Evans speaks. He appears assured and uncomplicated. Young, but not that young. You can see why someone like George Skivington has placed such vital reins in his hands.
What can I say, I love the contact; I always have. That's the way I see the game. I don't think that will change, and I'm not sure if it should.

Lloyd Evans
Evans has impressed in a Gloucester team currently at the foot of the table. His performances have shown heart and flair in equal measure. The pass that found Chris Harris to open up the midfield against Sale was exquisite; his willingness to throw himself into the storm is also noticeable: the elbow he received from Harlequins centre Andre Esterhuizen a painful reminder that Premiership rugby is full of both legal and illegal fracases. Does he think he should do more to protect himself?
"Maybe," he bounces a laugh off the wall and pulls a hand through his hair to buy a moment to think. "I suppose there are many players out there, in my position, who will look after themselves, try and play in a way that means they aren't involved in certain situations. But what can I say, I love the contact; I always have. That's the way I see the game. I don't think that will change, and I'm not sure if it should."
There is almost a flash of defiance across his face. It's not arrogance but conviction, mixed with courage. The sort of conviction that takes you to the line against a Premiership defence before finding a pass; the courage that allows you to endure an opposition loose-forward to the ribs once space has been found for others.
Our conversation turns to the Cherry and Whites themselves, and how difficult a situation they face at the moment, propping up the foot of the Premiership with one win from their opening six games.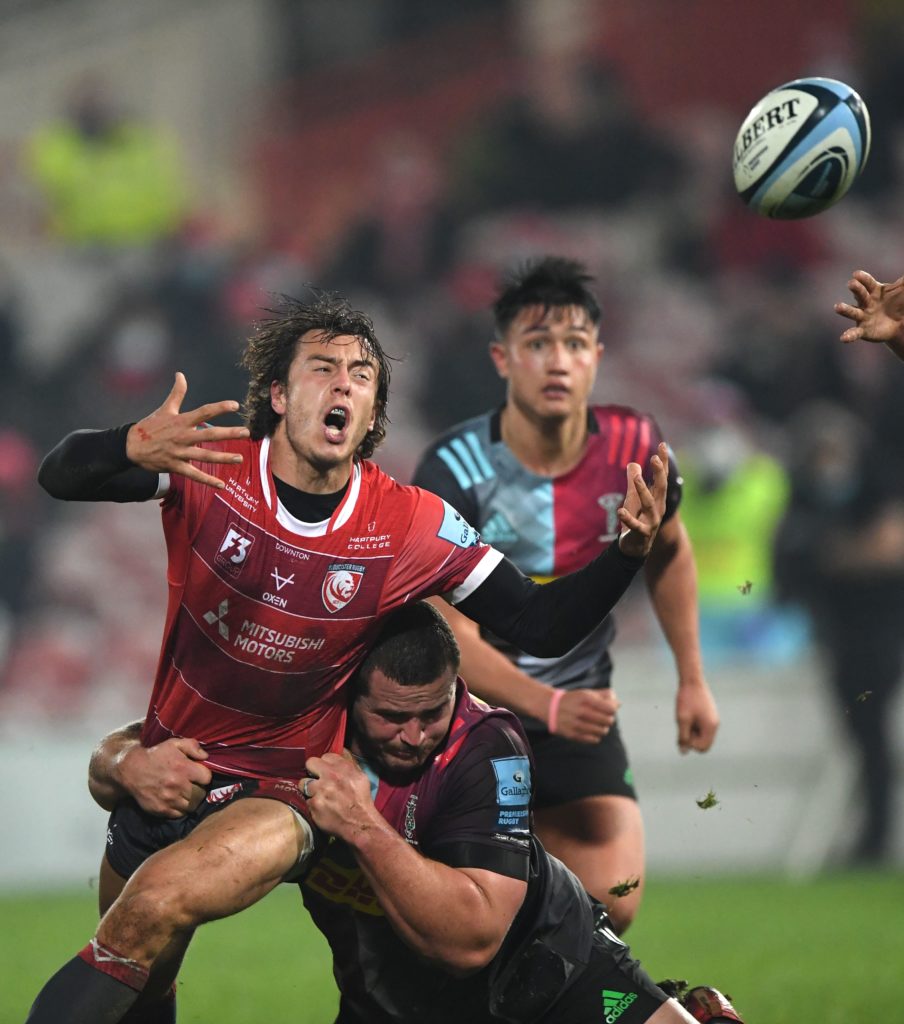 "There's not a huge amount missing. Maybe in one or two games we haven't performed, but the rest have shown some very good stuff. The results aren't what we wanted but there's a huge amount going on. We've done enough to win in some but certain things haven't worked or gone our way. That will change in time, as long as we continue to work hard.
"For me, and I think everyone involved at the moment, the club is in a really good place – the best place it's been in for a while. We have to keep the effort high. Maybe a break from playing matches will help."
There is, of course, an imposed two-week hiatus to the league as European rugby postpones its next two rounds of matches. With Gloucester labouring along at the foot of the standings, perhaps it is a prime opportunity to step back and review.
"I think so. We will have a couple of days off but we will be in for most of it. I know you might think it strange (being bottom of the table) but there's a really good feel about training. Everyone enjoys coming in. A bit of time to relook at things won't be a bad thing."
You have to be level-headed. We find ourselves in a tough position but we are six games in. It's not great but you just need to be sensible.

Lloyd Evans
We talk about the leadership role that comes with starting at 10. And he concedes things have changed in recent months; more and more people are looking to him for ideas, ways forward, to voice his opinion. Is that trickier when results aren't going your way?
"Yeah, maybe. You have to be level-headed though. We find ourselves in a tough position but we are six games in. It's not great but you just need to be sensible. We have to trust the processes we have developed since Skivs has come in. Games seem to be turning on small moments. We can't panic, we just need to continue to work hard.
"We have all sorts of different sessions and discussions around all aspects of the game, but for me it's the smaller moments, the shorter interactions I have with someone like [attack coach] Alex King. He's a wealth of knowledge. I look to check in with him first every day. We talk about everything. He's very good like that. They all are."
And what of the aforementioned Hastings, the Scotland international pivot who will join Gloucester next season?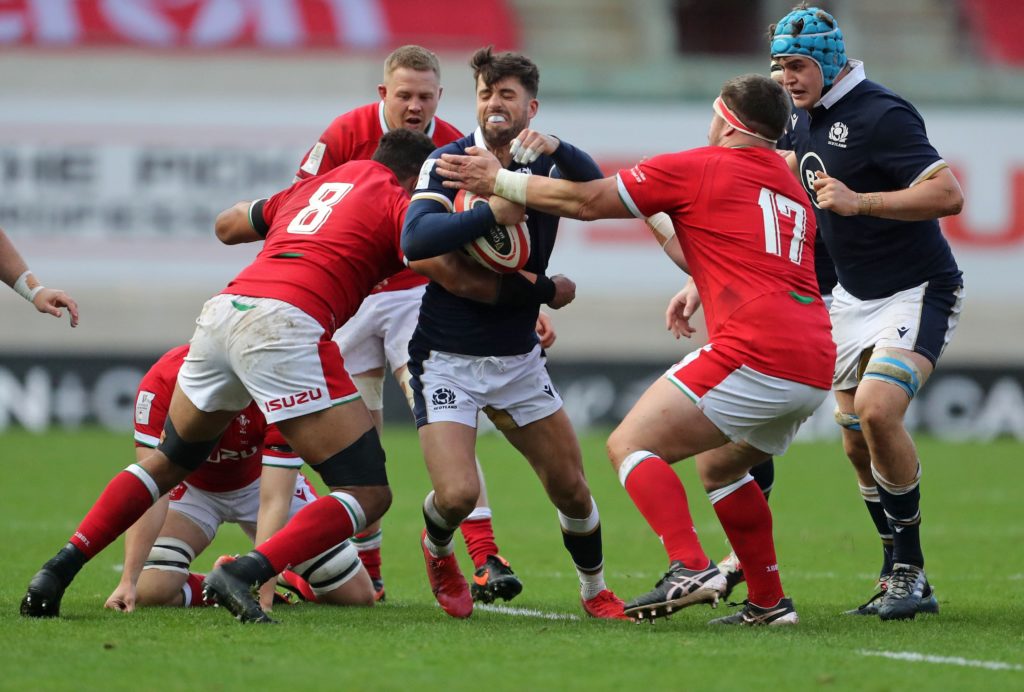 "I'm really looking forward to it. As I say, I know him a little from playing a couple of times with him when he was at Hartpury before Bath. Yes, he's competition for my position but people have to understand that is what you need.
"You need to feel uncomfortable. You can't develop unless people are putting pressure on you. Adam is an incredible player with exactly the skill-set we need at Gloucester. He will make me a better player. There is nothing not to be excited about."
We talk about mutual acquaintances. His appreciation for the big men around him. We digress back into cricket; into batting and goal-kicking. How that singular mindset borne out of hours at the crease must help when eyeing up the posts. He concedes that it does, although he'd never really put two and two together.
He's very open and receptive, he says he's happy to talk all morning. There is no need but before he goes, I do want to know what he thinks about what I have heard others describe as a 'Gloucester' player. What is a 'Gloucester' player? He was, after all, born in the city.
"Hmm. That's not actually right. I'll check but I think I was born in Cheltenham(!). Not that it matters to me but I have seen it listed on Wikipedia as Gloucester. You will want to get these things right…
Gloucester people are working people. They know what it means to put in a lot of effort. They have an element of fight to them.

Lloyd Evans
"But I do know the people of this city and I think that reference is as much about the people who support the club as it is the players. I think it's to do with honesty and graft. Gloucester people are working people. They know what it means to put in a lot of effort. They have an element of fight to them. They want honesty and most of all: doing, not talking. That's a 'Gloucester' player too. It applies to those who have come to the club and represent those values, not just those who are from around here. It's what the fans respond to, it is what we need to be as a club."
And as the call ends I find myself drawn back to a word that Evansused very early on in our conversation: belonging. A club is a place to belong, like a city. Like a hallowed changing room. We try to represent those same values because we want to belong. That's what coils itself around your soul. It's not the sport, but the sense of belonging.
Lloyd Evans has always belonged to rugby. But he also belongs to Gloucester. And as a club, I think they will be alright because of that. A young, local man with poise, heart, vision and a very good understanding of what it means to represent a famous rugby city.
More stories from Sam Roberts
If you've enjoyed this article, please share it with friends or on social media. We rely solely on new subscribers to fund high-quality journalism and appreciate you sharing this so we can continue to grow, produce more quality content and support our writers.