Back
By Owain Jones
Steven Kitshoff: 'I never felt like the best player on the pitch. I had to prove myself in other ways'
At the tailend of this writers' interview with Steven Kitshoff, the Stormers prop is momentarily pulled away by a member of the Springboks staff for some hush-hush messaging, hours before the flame-haired loosehead helped dismantle England's make-shift Bomb squad, and helped end the seven-year tenure of Eddie Jones.
Within a minute, Kitshoff was back in the room to extend a giant paw to thank me earnestly for my time.
This is the thing with the Springboks, while they want to physically dominate and intimidate the opposition on the pitch, with aggression only matched in the Pacific Islands, off the field, they are unfailingly polite and eager to put you at ease.
Much of this comes from their envied school's system, where manners and certain standards of decorum are not optional.
Kitshoff had a picture of Tendai 'Beast' Mtawarira on his wall as a kid, but at 31 and with 63 caps for South Africa, he is now a poster boy for young South Africans, and boasts a World Cup winners medal in his locker, but his character was hewn out of one of the countries famed Test conveyor belts, Paul Roos Gymnasium in Stellenbosch, where his dedication, ability to learn set and let's not  forget, prodigious size, set him on a path to international rugby.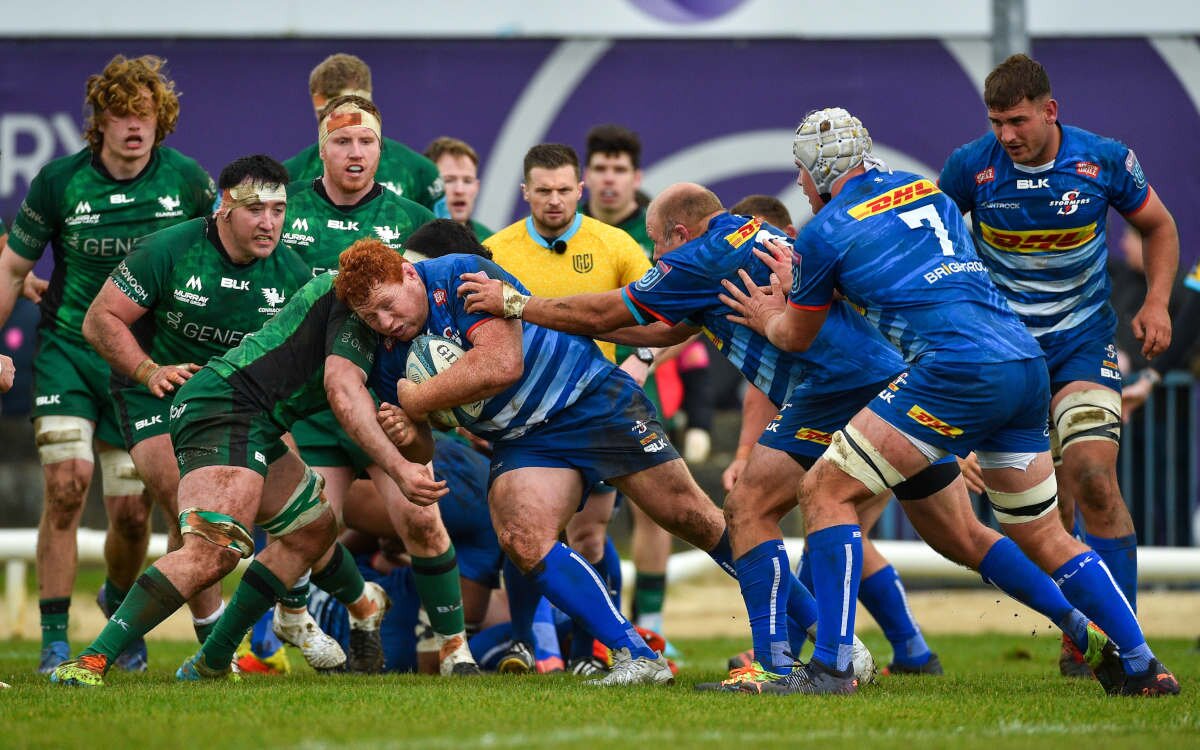 Kitshoff is effusive in his praise of his rugby education and its importance in his pathway to the Boks. "Paul Roos was integral to my development. We are fortunate to have a massive pool of talent in schoolboy rugby, so by the time you reach U18 level, if you're lucky, you get handpicked by SA schools to go into the Academies. From there, you hope one of the four or five big provinces pick you up. It's so tough to stand out with that amount of players, so you have to work so, so hard to make your way to the top. It holds you in good stead and builds character."
With a robust 19st frame that has mangled many tightheads at scrum-time, athleticism to hoof it around the field at a good lick, and occasionally power over the whitewash from close range, it could be assumed that Kitshoff was always a dead-cert for the Test arena, but he says there were too many variables at play to believe he would be guaranteed to pull on the Springbok jersey. "I wouldn't say I was destined to become a Springbok, far from it. Decisions were made over the years which helped me, but for me personally, I stuck to a simple mantra. I had to be the hardest worker on the field. I had to stay longest after training doing my extras and I took that mentality right through school before joining the Stormers at 18 or 19. Nothing came easy. I only made my Super Rugby debut at 24 but that experience playing club rugby, playing with internationals meant the step up wasn't so pronounced. "
I never felt the best player on the pitch. I had to prove myself in other ways
As for whether his resolve comes from nature of nurture, Kitshoff is unsure. "I never felt the best player on the pitch. I had to prove myself in other ways. I think it's a mix of resilience, dedication and hard graft. "
After resting up after his Springbok exertions, Kitshoff will be thrust back into action with the Stormers, where John Dobson's side meet French aristocrats Clermont Auvergne, who are hitting the buffers in the Top 14.
Early in his career, he spent two years in Bordeaux-Begles, playing with Sekope Kepu and Adam Ashley-Cooper, so he is relishing further integration to Northern Hemisphere rugby, but he is best known for his association with Cape Town and the Stormers, and will draw level with Frans Malherbe as the most capped Stormer of all time with 124 appearances this weekend. It has been a roller-coaster over the years, with the franchise enduring multiple financial bare-knuckle rides, before winning the URC, which was undoubtedly a highlight as captain.
After the World Cup, however,  Kitshoff has decided to follow a steady stream of South Africans head to Ulster on a three-year deal, which gives the loosehead some certainty in an uncertain landscape, which offers precious little stability.
Speaking to Kitshoff about the move, he furrows his brow. The decision to leave his home franchise, clearly gave him sleepless nights. "Ya, I spoke to my agent about my future and staying at the Stormers for another couple of years after the World Cup. Initially, I thought, maybe I'd stay here for the rest of my career, but things can change quickly in rugby."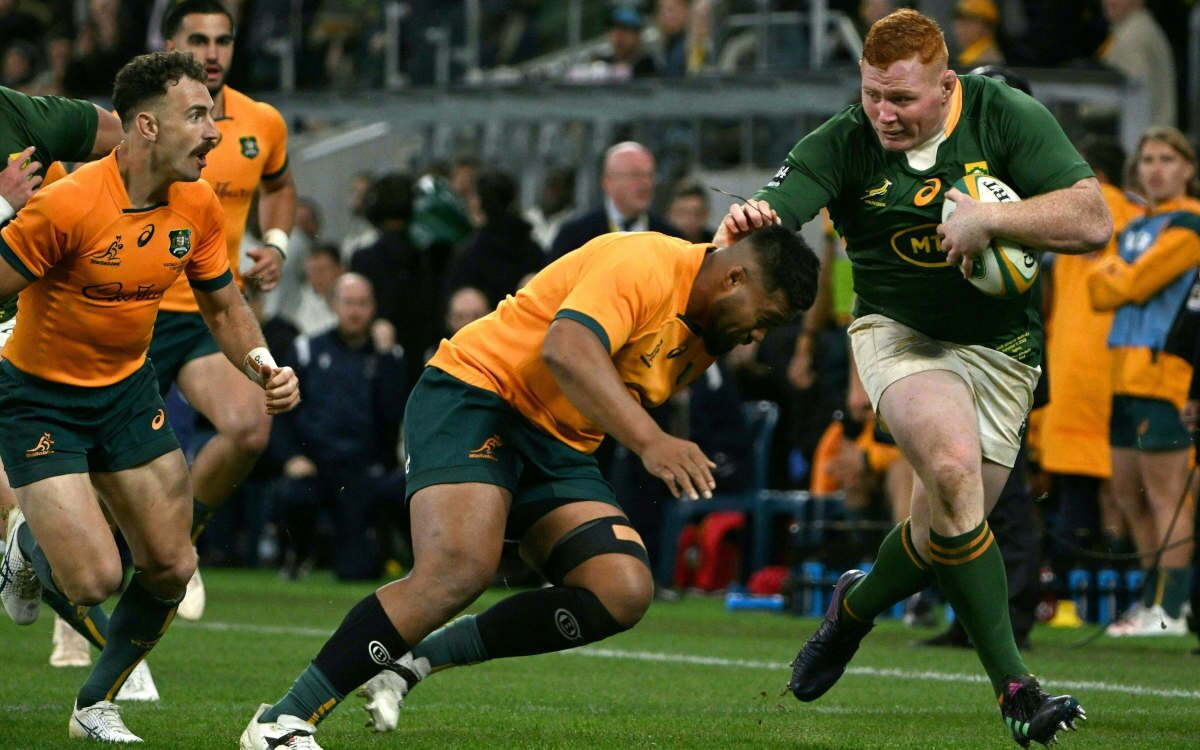 A lucrative offer by the Ulster team was poked under his nose, with a request for his services because they were in the market for a loosehead prop, so after much consideration, Kitshoff decided to come to the table. "I had a chat with Dan McFarland, who is a very persuasive man, and the offer became more attractive. It's a new chapter, a new journey and being based in the Northern Hemisphere is something I'm looking forward to."
It's a well-trodden path to the Kingspan, and the beautiful Causeway coastal route has more than a few golf courses for Kitshoff to hone his swing with golf-mad Duane Vermeulen. Kitshoff, of course, made sure he sought counsel from a few of Ulster's Bok contingent. "I guess Ruan (Pienaar) blazed a trail in that regard and Louis Ludik had a very enjoyable time. SA players seem to like it and many players leave their hearts there, so fingers crossed it works out."
While he maybe switching allegiances, Kitshoff is sold on the URC, and the decision by South Africa's rugby power-brokers to move North. "The big difference is the time-zone. We lost a lot of viewers in Super Rugby because games weren't at great times but now we're playing in the URC in a similar time zone and playing against quality teams, like the Irish provinces, so it's easier to follow."
We've got the player base to win a game in more than one way and we know we can't follow the same gameplan as in 2019 and expect the same result in France next year
The league's increased intensity has had had a largely positive effect on its reputation. "The URC is now a great comp. Teams like Leinster can field a team full of internationals, and for the Welsh, a result like Cardiff had against the Sharks, shows they are getting far more competitive. It has the same level of competitiveness as the Top 14, Prem and old Super Rugby and the same level of physicality. I know it's had its detractors, but in my experience, it's an elite competition now and a better fit for us."
While domestic business has to be taken care of the spectre of the fast-approaching World Cup is never far from conversation, and while the Springboks narrowly lost to Ireland and France, they showed enough to make neutrals feel they will have a say in the Blue Riband event. For the more experienced watcher, a subtle change in playing style from the Springboks was noted, which brings a wry smile from Kitshoff. "Look, we've got the player base to win a game in more than one way. We have added width to our gameplan and we have the talent to execute out wide. If we follow the same gameplan as in 2019, we can't expect the same result next year."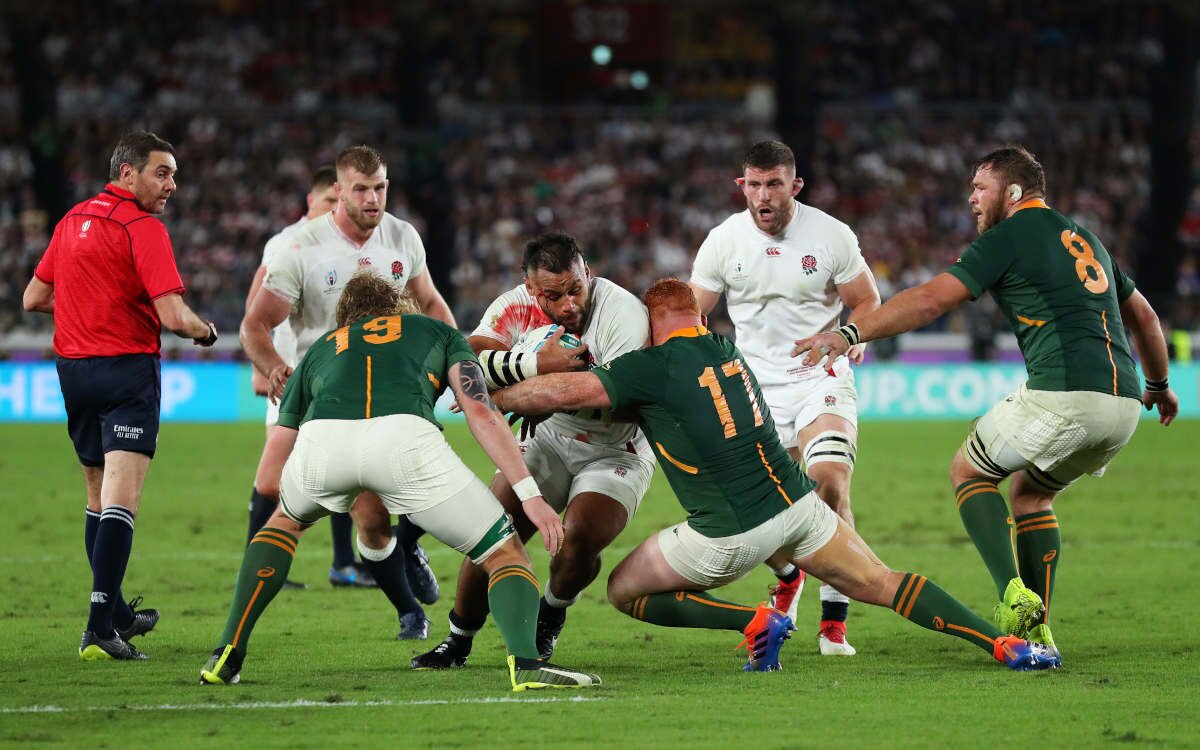 Kitshoff says the DNA of the side has not wildly changed, with the onus still on playing for space, seizing opportunities and concentrating on the set-piece is key. "Last month our younger players became more integrated, and we now have guys who have played regularly together as combinations. That's why you see guys like Evan Roos and Damian Willemse coming through. You can just see the confidence and understanding building."
As for the aforementioned losses to World Cup rivals, Kitshoff isn't overly concerned. "Even though we didn't get all the results we wanted, we weren't far away. Those results could have gone either way.
It bears repeating that Rassie Erasmus' squad were also missing Lood (de Jager), Handre (Pollard), Lukhanyo (Am) and long-term absentee RG Snyman. "Games were lost by two or three points, and that comes down to the bounce of a ball, a refereeing decision swinging the game either way. That's how we see it in our squad. It's not for us to focus too much on the opposition but to evolve as a playing group going into a World Cup year. The last month has been the perfect embodiment of that."
So what are the ambitions for the next year? For a second, Kitshoff parks his bonhomie and fixes me with his blue eyes, "Simple. To win another World Cup."
Few would bet against the Springboks doing just that before the 'Spicy Plum' heads to Belfast for the latter stages of a stellar career.