Back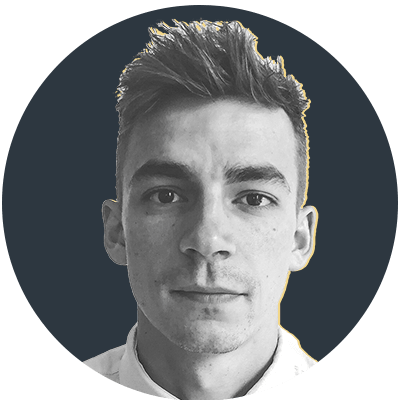 By Andy Clarke
Stats and Snapshots: Episode five
This is the final Stats & Snapshots of the 2021 Six Nations, where former England Sevens international and broadcaster Rob Vickerman sheds light on key aspects of the weekend's action. From balance to chaos, mauling to offloads, and kicking to scrums, this is your visual guide to rugby's greatest championship.
Statistics can help to tell a story, and in modern rugby they are being used as metrics to monitor, measure and at times, aid selection. The XV's very own series of Snapshots and Statistics has assisted and contributed to the conversations in which people can analyse the trends, styles and outcomes of teams in the Guinness Six Nations – and from here on in, may well play a part in one of rugby's most engaging, hotly-debated and conflicted sagas; British & Irish Lions Selection!
In reality, Warren Gatland will have his own metrics, measures and means of picking a team and squad – but in reflecting on the mesmerising tournament we have just witnessed, there will undoubtedly be some players in the frame who perhaps were not at the start of February.
There is major credit in the bank for a Welsh contingent, as Champions, and rightly so, but this won't be anything unknown to Gatland having led so many of this iteration of Champion players to silverware. However, the re-emergence of some players in form and consistency will be appealing for the ex-Wales head coach. Taulupe Faletau is one of those players. Always an admirer of his staggering levels of output, he hit rarefied levels this Championship, amassing 77 successful tackles as well an industrious 66 carries, placing him comfortably in the top tiers for both of those charts.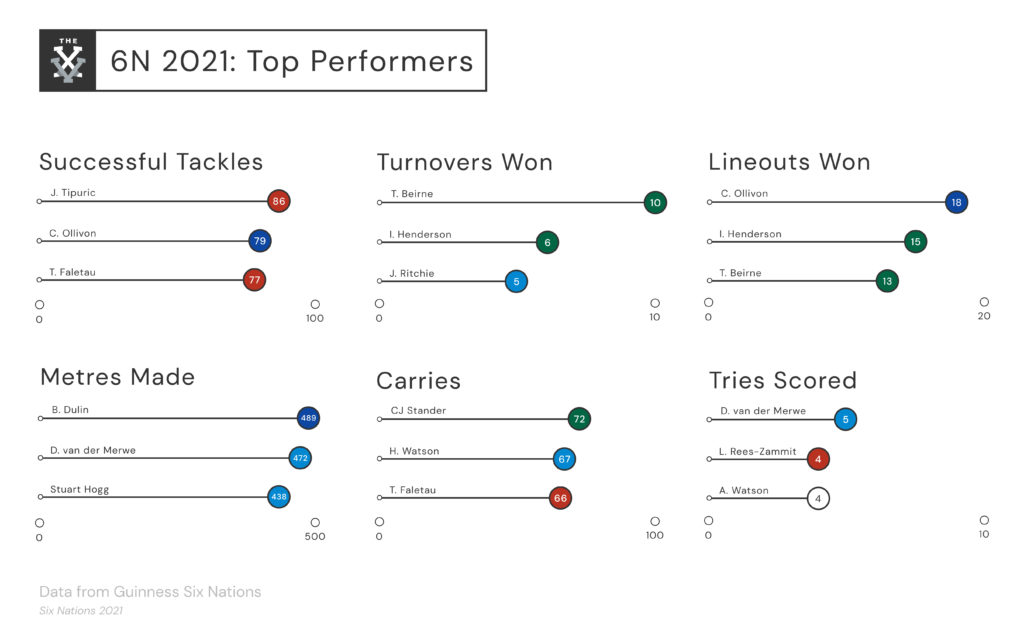 It is rare to have a player on both the 'ying and yang' of rugby's measures in games, purely because it takes so much energy and effort to do well in one of them. Tadhg Beirne finds himself in this exclusive club as a line-out provider of distinction – but without the ball, he pilfered 10 turnovers – vital in how teams want to play. For Beirne to have such a presence in broken play as well in set-piece will give him a sizeable advantage in being considered for a squad position at a minimum. Indeed, there are many who would love to see him in the starting line-up outright.
Scottish selections in recent Lions series have been minimal, but that may well change given their efforts against both England and France, dusting off the record books to find new benchmarks in winning at both Twickenham and Paris, something they've not done for nearly 100 years! The Scottish saltire is on the trophy for best defence, with a 93% tackle success, as well as top try scorer, with powerful wing Duhan van Der Merwe, notching five tries over the course of the tournament.
If Scotland have played strong cards collectively, then England's finest may well have toppled their stack. Games are now so often decided by way of penalties, and England record their most penalties since 2000 with 73. Breaking these numbers down into microanalysis, the 10 they conceded at scrums and 34 at rucks will be of the most concerning to the England fans – and players. England can attest to the importance of set-piece in big games against South Africa more than most!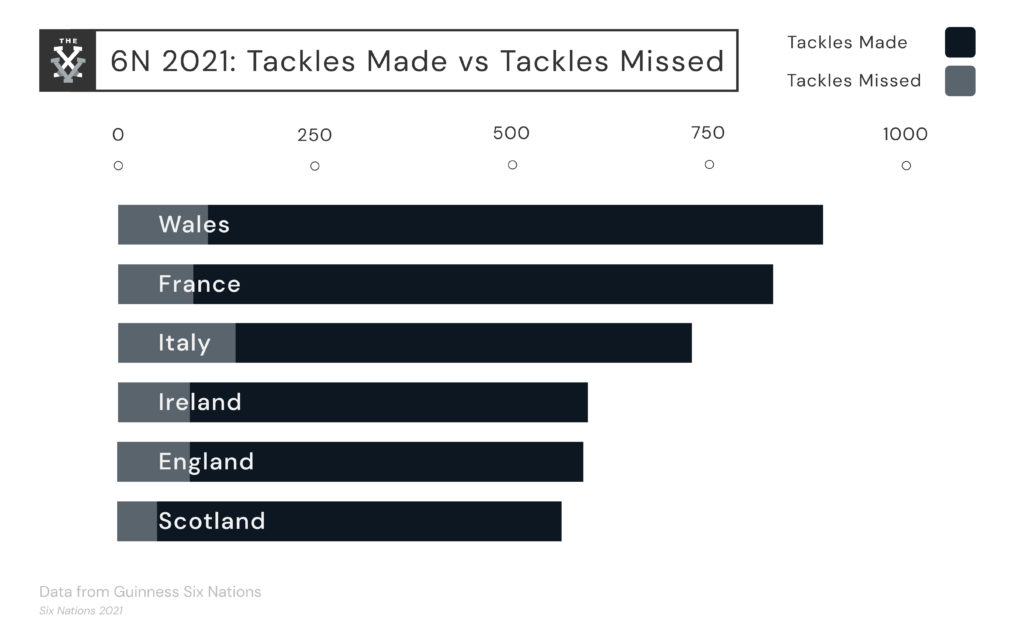 The positives of this year's Championship are plentiful. Never before have games been as close as this across the rounds, with eight games being decided by five points or less, and two of those in the very last play of the game.
The only thing harder than predicating a result in the last two months would be trying to pick a touring party from it! Good luck, Warren! You'll need it.
More Stats & Snapshots
If you've enjoyed this article, please share it with friends or on social media. We rely solely on new subscribers to fund high-quality journalism and appreciate you sharing this so we can continue to grow, produce more quality content and support our writers.