Back

By Andy Clarke
Sizing up
Make no bones – or beef for that matter – about it, rugby players are getting bigger. Since the first World Cup in 1987, Test-match professionals are, on average, 10kg heavier. They are 2cm taller and their average BMI has increased from 27.3 to 29.7 in the past 30 years.
An explosive combination of stricter workout regimes, demanding diets and tougher competition for places have cleared the game of its smaller players. But because giants of the game are so often pictured beside other rugby giants, it becomes difficult to spot the gradual evolution in their size.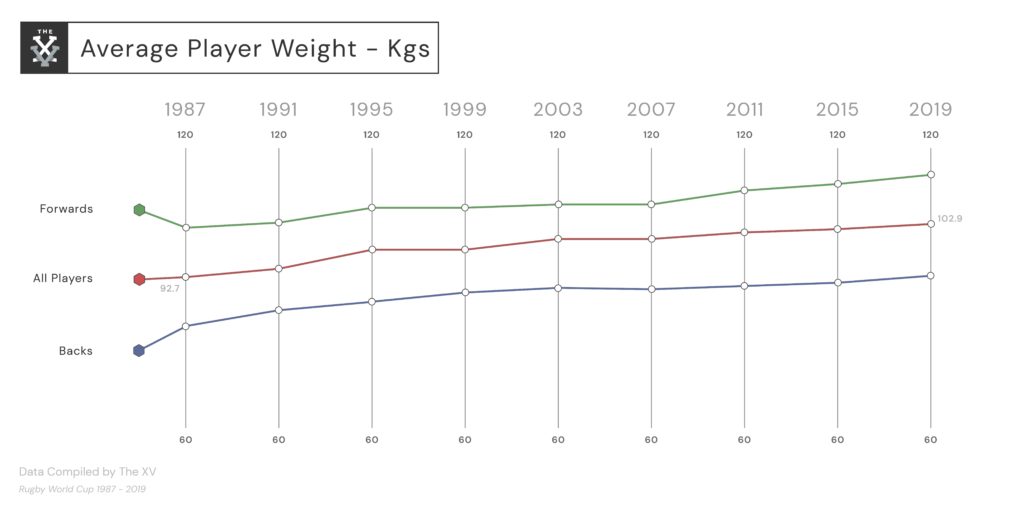 However, behind this massive amassment of mass, there is strategy. A study published by the British Medical Journal in 2012 found that the three defining characteristics of successful international sides were experience, height and mass. With the exception of the latest World Cup in Japan, forwards from the winning teams in quarter-finals, semi-finals and finals have been significantly heavier than their opponents. For head coaches determined to progress in major tournaments, this finding says only one thing: heavier is better.
The advent of professionalism in rugby in 1995 was accompanied by an increase in the size of rugby players. Since then, this trend has relentlessly pursued an upwards trajectory and continues to plough on. The average Test-match player today weighs in about 103kg, the heaviest this statistic has ever been. Correlate this with a substantial increase in the number of high-intensity contact encounters, such as tackles and rucks, in a match and we should more than start to wonder about the effect that this is having on the physical health of professionals.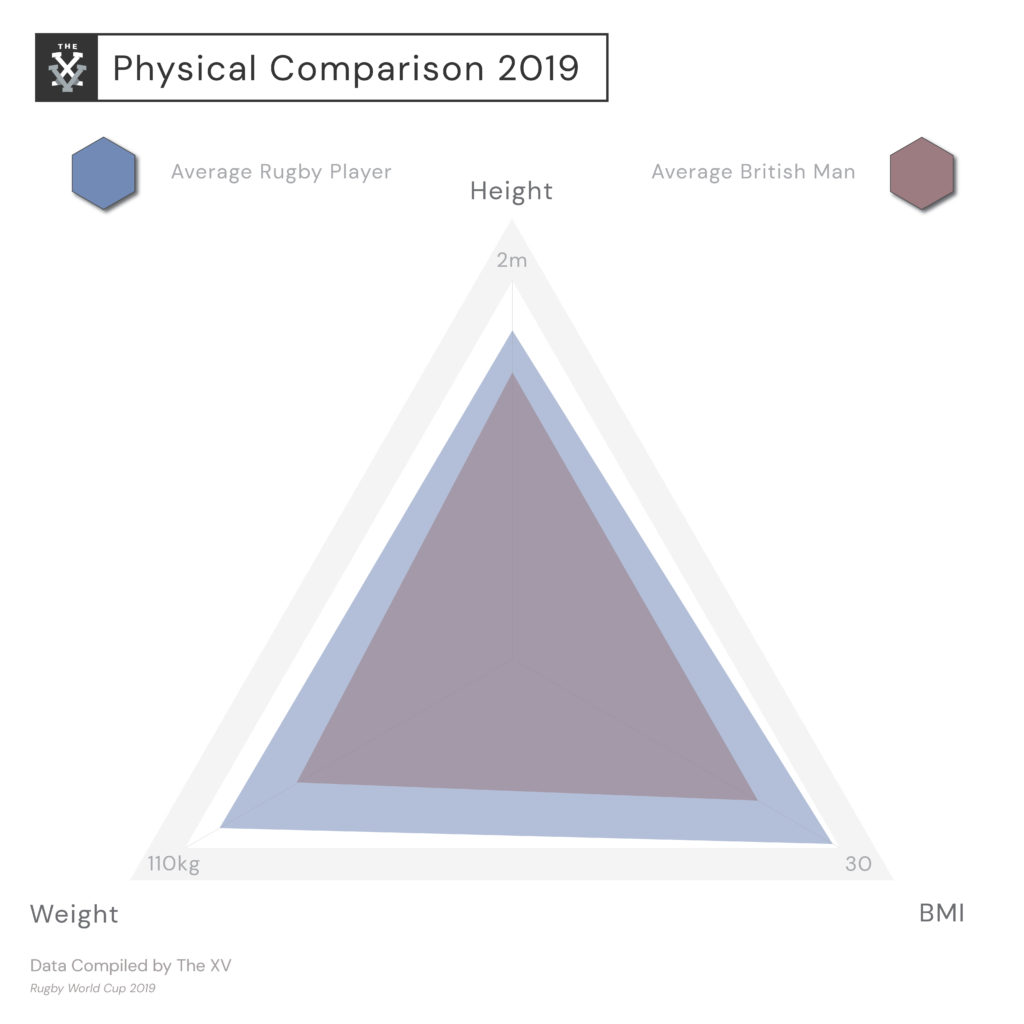 In 1987, an international rugby side made an average of 48 tackles per match. The same statistic in today's game suggests that teams make 129 tackles per match. Whilst this is a staggering leap, an increase in the physicality of backs – leading to fewer mismatches on the pitch – could go some way to explaining why this is the case. Notably, the average tackle success rate has remained above 80 per cent since the turn of the century, a consistency that would have stunned audiences at the inaugural Rugby World Cup in 1987 where the tackle success rate was just 70 per cent. Unlike in the pre-professional era, forwards in the modern game can't simply run over backs.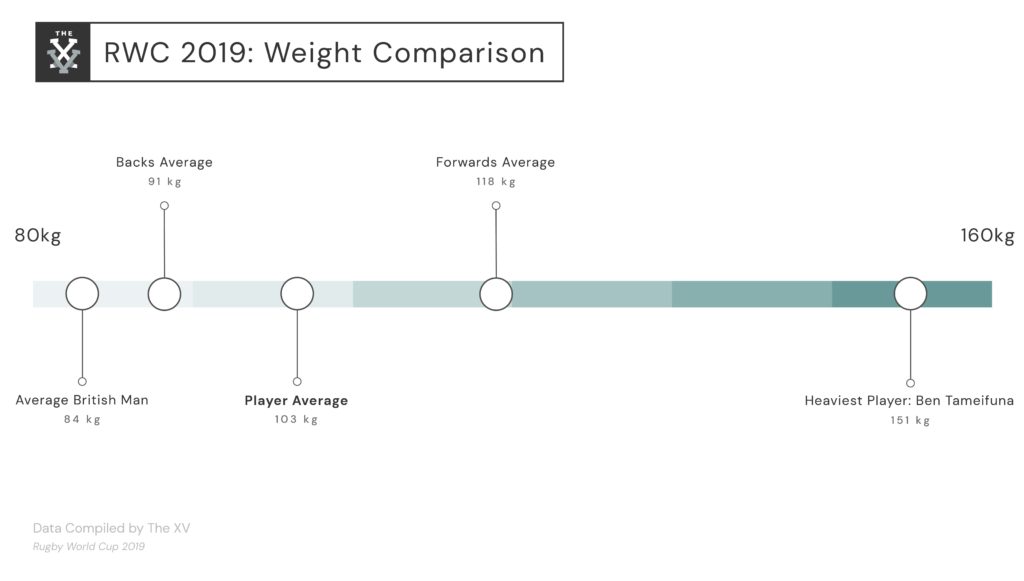 Similarly, the number of rucks each game has risen sharply as rugby has evolved to focus in on the breakdown. Demonstrating this point in characteristic fighting spirit, Maro Itoje competed in 66 rucks against New Zealand in England's semi-final of the 2019 World Cup in Japan. According to StatsPerform, this record is higher than the average combined total of both teams in a rugby match at the 1987 tournament as well as the average tallies of individual teams in 1995 and 1999.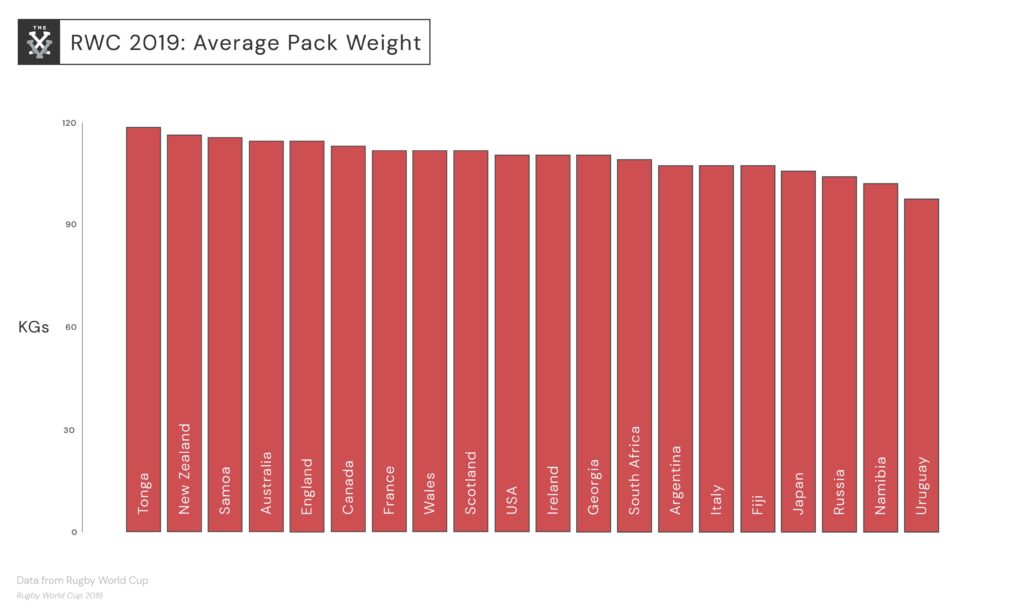 As much as this explosion of physicality has made rugby more competitive and arguably more exciting, it has also come at an undeniable cost. The number of concussion incidents per 1,000 hours of rugby has increased dramatically in the past 20 years, coinciding with the rise in intense contact situations. In 2003, there were about three concussion incidents in professional rugby for every 1,000 hours played. In 2017, this figure had risen to more than 20. The extreme consequences of this injury are thankfully receiving more media attention of late, partly as a result of sobering revelations from former pros like Steve Thompson.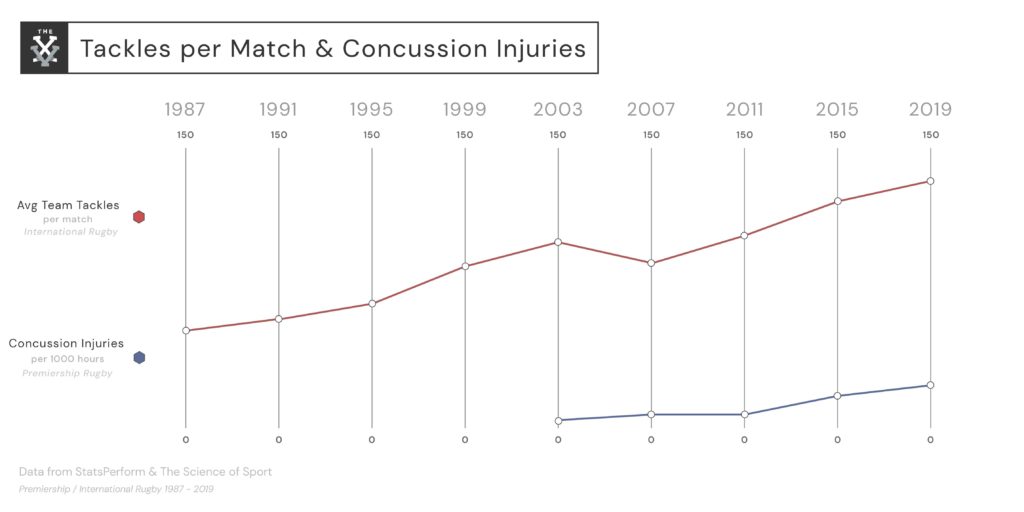 Ben Tameifuna, the New Zealand-born Tonga prop, is the heaviest player in world rugby, weighing in at 151kg. He is 33kg heavier than the average forward at the 2019 World Cup and almost twice as heavy as the average British man. Considering an NHS report stating that the majority of British adults were either overweight or obese in 2018, Tameifuna boasts an incredible size and one that would overwhelm most players in a tackle situation. As head injuries and player welfare are rightly pre-occupying conversations between rugby supporters, researchers and professionals, the question of how to protect players from the momentous impact of competing in tackles and at the breakdown against the likes of Tameifuna needs to be addressed.
More from Andy Clarke
If you've enjoyed this article, please share it with friends or on social media. We rely solely on new subscribers to fund high-quality journalism and appreciate you sharing this so we can continue to grow, produce more quality content and support our writers.