Back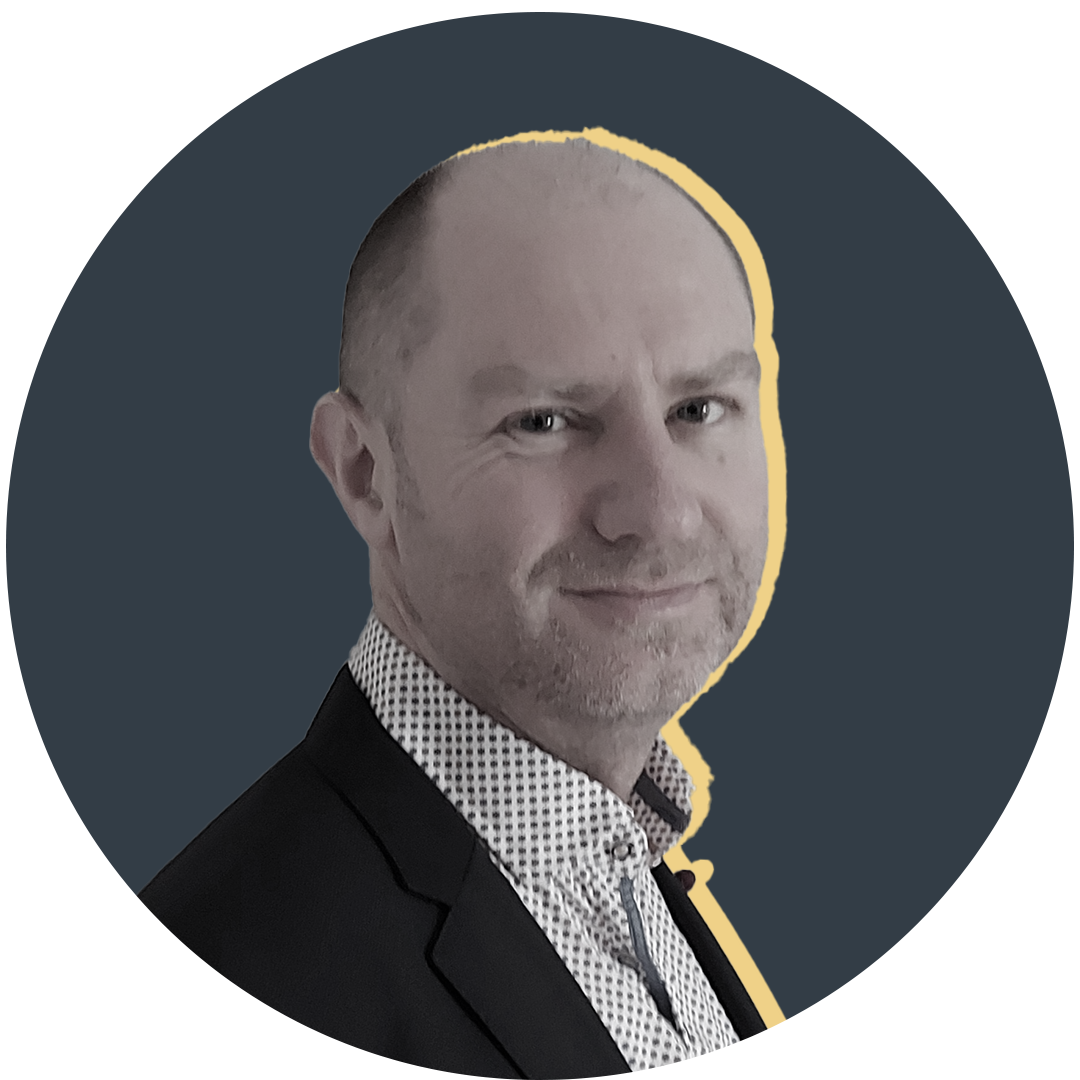 By Garry Doyle
Sean O'Brien: The pathfinder
Sean O'Brien broke down defences on the pitch and stereotypes off it.
There were the Heineken Cups and the Six Nations titles, the big statements made on the pitch, the bigger ones off it. But as well as that there was the broken limbs and broken dreams, times when he was written off, times when he defied medicine.
As long ago as 2018, a hip injury threatened to mark the end, denying him the chance to play in Ireland's grand slam campaign and be a part of Leinster's march to a fourth Champions Cup. He could have quit then. "But he's a stubborn man," Joe Schmidt said of a player he worked with for nine years.
If Sean O'Brien did not possess that type of personality, he would have retired long ago, not now, in this, the third month of his 36th year. "Stubborn? Yeah, I am in terms of knowing what I want to achieve in my career," O'Brien once said. "I won't give in. I want to be one of the best."
He was. The European player of the year award; the appearance on the IRB's shortlist for best player at the 2011 World Cup; the 56 caps for Ireland, the five for the Lions; that only tells half the tale. The remaining pieces of the Sean O'Brien story are where it gets interesting.
Starting from the head down, here's where he has been hurt. He's had a couple of concussions, a cut over his right eye that once needed to be double-stitched; there were chipped teeth; two operations on his left shoulder; some popped ribs, a broken arm, operations on both thumbs, a broken hand, a hernia operation, both hips scoped when he was 20, his right hip operated on in 2020, a hamstring tore off the bone, a scope on his right knee, a broken leg and two scopes on his ankle.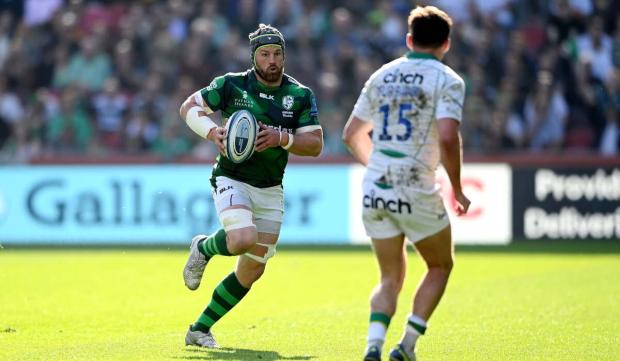 The irony is injury didn't beat Sean O'Brien, time did. He turned 35 in February. In rugby, that makes you old. In life, it doesn't. That was why, a couple of years ago, he calculated the potential long-term effects of continuing to play such a brutal game with the longer-term pain of walking away before he was ready. "I'm the kind of man who lives in the now," he told me on that occasion. "So, if I was to go now, it is not going to make me any better off in 10 or 20 years-time. Whatever will happen then, in terms of arthritis, it is going to happen regardless. I love rugby. I don't want to give it up."
A month ago he finally did, a press release confirming he was saying goodbye to London Irish, and the sport, at the end of this season, prompting a line-up of greats to queue to pay their tributes. From Brian O'Driscoll came genuine respect, for the pair formed an unlikely allegiance during the spring of O'Brien's career and the autumn of O'Driscoll's. "At first I was in awe of Brian." That changed when O'Driscoll praised him during O'Brien's breakthrough year under Michael Cheika.
A bit of dog. Seanie had that. Every team needs it.

Brian O'Driscoll
He didn't suffer fools, O'Driscoll, but while he could see some players roam in and out of Leinster's academy with cocky attitudes but little backbone, he knew this kid from Carlow was different, not just in terms of his rural accent – a rarity in that Leinster environment – but also in what he could bring. "A bit of dog," he'd later say of O'Brien. "Seanie had that. Every team needs it."
To get an idea of where that came from, let's start at home, at the family farm in Tullow, county Carlow.
His father was a rugby man, a coach in the local club. If you're unfamiliar with the Irish scene, you need a little context, here. Irish rugby remains a niche sport, in the sense its playing numbers are dwarfed by the amount of people who play the rival games: Gaelic football, hurling, soccer.
Commercially, though, it is winning, international matches selling out, unless it is Tier 2 opposition, six Ireland games appearing in the end-of-year list of top-20 most watched programmes on Irish television.
Yet old clichés ring true. The vast majority of Irish professionals originate from fee-paying private schools, O'Brien, Tadhg Furlong and Munster's stand-in captain, Jack O'Donoghue, part of a small minority.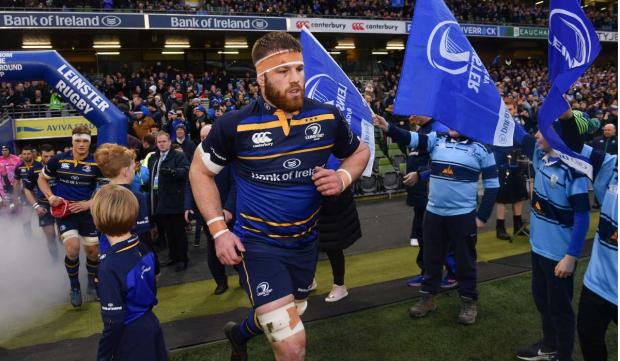 You know it shaped them, Furlong once admitting he had a chip on his shoulder as he entered Leinster's academy, O'Brien preferring the company of his class mates during his university years rather than the rugby fraternity. It made sense. They too were outsiders, one of them Shane Lowry, also coming from a rural background, a million miles from the snobbish exclusivity of golf's higher echelons. Lowry won the 2019 British Open.
Another collegiate friend, John McCaffrey, quickly became Dublin's hurling captain, helping them win their first league title in 73 years, the same year O'Brien pocketed his first Heineken Cup medal. "I didn't have much of a college life," O'Brien told me in 2011. "I was up at seven in the morning for gym work and then into class."
Yet it formed him as much as Cheika did. Surrounded by winners, people as passionate by their chosen sport as O'Brien was by his, he was able to see the future with a piercing clarity, moulded further by an up-and-coming coach, Schmidt, who was also an outsider, one who judged a player on his ability rather than his schooling.
Something clicked. The manner O'Brien played the game allowed him connect with Irish rugby's new audience as well as the smaller, rural, rugby clubs outside the big cities – people who often felt marginalised.
When Seanie was European player of the year (in 2011), and kicked on then with Ireland, he set a trail for country people (like me) to follow, guys who have come through a different route.

Jack O'Donoghue, Munster
"At the start of my career, I was all about proving people wrong, people who would have doubted that I could make it," O'Brien said just after his autobiography, Fuel, was released. "I know some people saw me as a bogger who wasn't good enough.
"It hadn't been done for a long time – a fella from the countryside breaking through at Leinster. That drove me. Any time I went out onto the field, it was with the intention of playing as hard as I could go. I represented my country and my province with pride and I won a lot. Hopefully, in terms of being from rural Ireland, and achieving what I did, I broke the trend."
Did he? Well, here's Munster's O'Donoghue, the 28-year-old who has excelled for his province this season and who, like O'Brien, wasn't born with a silver spoon in his mouth.
"When Seanie was European player of the year (in 2011), and kicked on then with Ireland, he set a trail for country people (like me) to follow, guys who have come through a different route. We knew we didn't have to go to a private school to make it. There are other avenues. You just need the ambition to do so."
O'Brien's ambition, at first, wasn't to break down barriers; it was just to break down defences, to get noticed. It was only later, when he was established as a world class operator, that he began to sense his increasing popularity in a broader context.
It was Greg Feek who said he knew O'Brien was finding form when he could be heard before he was seen. At his peak, the volume was regularly turned up. He excelled on both Lions tours, caused a stir after the 2017 one, when he said the tourists should have won it 3-0. Four years later, when revisiting those comments, his message was similar but noticeably softer, 'should have won' had been diluted to 'could have won'.
He regretted the upset he'd caused Rob Howley with his 2017 remarks, a man he had respect for, but doesn't believe he was saying anything outrageous, pointing to the fact the best of four countries was taking on one. By 2019, after England had destroyed the All Blacks in a World Cup semi-final, O'Brien's analysis seemed a lot less excitable.
"I wanted to be the best. Wanted to be successful. I always believed we could beat anyone, always had a mindset that on the biggest occasions, the best players showed up on the big day.

Sean O'Brien
Again, though, you need to know the man and the way he thought, to know why he would be so bold to say New Zealand should have been whitewashed in a test series.
When he was growing up, Roy Keane wasn't just Irish football's biggest personality, he was Irish sports. Captain of the world's best supported club, Keane's influence was widespread throughout the Irish rugby scene. He spoke, more than once, to the Munster squad prior to Heineken Cup matches. Both O'Driscoll and Ronan O'Gara referenced him in print as an influence. O'Brien, too, liked the cut of his jib.
"I wanted to be the best," O'Brien said, "wanted to be successful. I always believed we could beat anyone, always had a mindset, that on the biggest occasions, the best players showed up on the big day, that they always took control of a game when it was in the balance. Brian O'Driscoll did. Paul O'Connell did. Roy Keane did."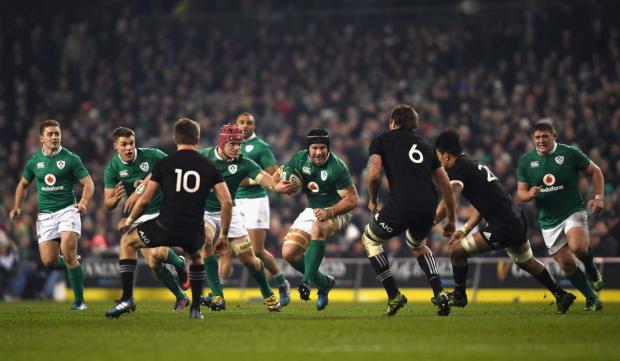 Sean O'Brien was another who ticked that box. You think of the 2012 Heineken Cup final, when he was named man of the match, and you assume that season was an extension of the previous one when he was named European player of the year. What's forgotten is that his form had dipped a little midway through that spring. "But come the big day I was ready," he said. "I knew I'd play well."
Bar a couple of days towards the end of his international career, he did just that – the return of 61 test caps is actually a disservice to his talent. You only need to revisit his injury profile to realise why this thrillingly powerful athlete didn't double that tally. "I played with Sean; and played against him," said O'Donoghue. "You knew all about it each time. He made his team-mates' jobs easier. He did the ugly stuff without being asked but he is class, too. He did everything well, carry, jackal, tackle, pass, offload. He was a superb player for Ireland."
On Irish rugby's Mount Rushmore, you won't find his face next to O'Driscoll's, O'Connell's, Sexton's or Kyle's. That shouldn't stop him being remembered as a great, though. Only for injuries, he'd be placed on an even higher pedestal.