Back

By David Ferguson
Scotland steel themselves to enter the World Cup Pool B hurt locker
Scotland occupy an unfamiliar place as they complete preparations for the 10th Rugby World Cup in France, and not only in the location chosen for the squad announcement.
They were drawn in a 'Pool of Death' that has only darkened in the years since the draw with Ireland moving to top spot in the World Rugby rankings and South Africa slipping to fourth, and yet still, as reigning world champions, being viewed in many quarters as odds-on to make another final. And yet confidence has arguably never pulsed so vigorously through Scottish veins.
Captain Jamie Ritchie spoke of being hugely honoured at being asked to lead what he described as the greatest Scotland squad ever to head to the Rugby World Cup, when he spoke to the media at the squad unveiling on the shores of the Firth of Forth, the old and the new of Scotland's heritage either side of him in the shape of the 134-year-old Forth Rail Bridge and the six-year-old Queensferry Crossing. Scottish Rugby chose the setting because it makes for scenic pictures, but it could also be a metaphor for this squad. The new bridge linking the south of Scotland to the north is apparently the longest "three-tower, cable-stayed bridge in the world". Who knew?
It has been a while since Scotland spoke of any part of its being in global terms, and it feels strange, but things are changing. Their recognised world-class stand-off and talisman Finn Russell was almost as effusive when asked about the strength of the 33-man squad selected for France, insisting it is "potentially the strongest" as he prepares for a third appearance having matured through five years in French rugby, and becoming a parent.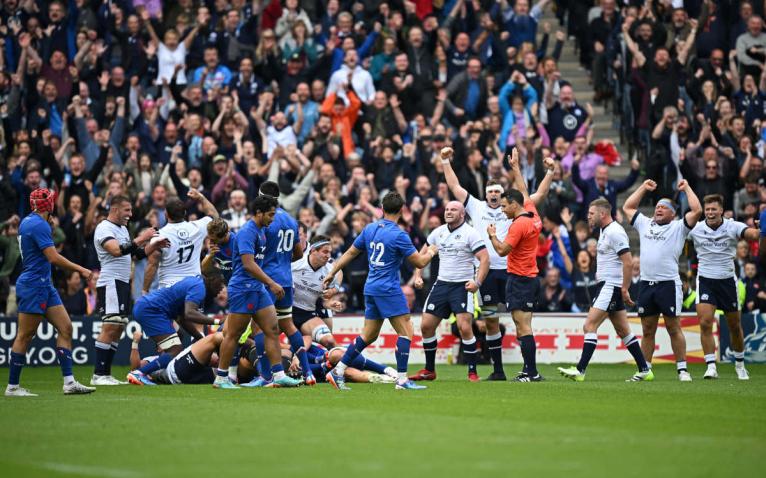 Head coach Gregor Townsend has a longer memory to draw on and so tempered it a bit, reminding all that the 1991 squad led by David Sole, beaten 9-6 by England in the semi-finals, was special, before adding that this World Cup squad was the best "I have ever worked with" – and raised eyebrows by including the successful British and Irish Lions of 1997 in that.
To understand that statement one has to know Townsend's way of thinking, his appreciation of the technical aspects of a team and playing style, and enthusiasm for the nuts and bolts of this Scottish squad; the way it has come together over the past four years, with blends and combinations being honed and developed. He does not see the quality of individuals as necessarily better than those Lions he shared the field with, but his belief in the collective was indicative of the confidence that has spread through this Scotland squad on the back of victories over England, France, Wales and Australia, and near-things with Ireland, South Africa and New Zealand in the four-year cycle following the pool exit in Japan in 2019.
The squad is more settled than ever with no real surprises. He admitted it was difficult to leave out his skipper of 2019, Stuart McInally, in the closest thing to a surprise, but one knows too that he won't have lost much sleep over it as the technical differences highlighted by his forwards coaches and analysts will have provided evidence to suggest that relatively inexperienced hookers Dave Cherry and Ewan Ashman, alongside George Turner, offer the best chance of four pool victories. And that is all that has been occupying Townsend's forensic mind for many, many months. In fact, this World Cup has been floating in there since he left Japan four years ago, cursing errors in his management and game execution that led to pool defeats to Ireland and Japan.
That acknowledging of mistakes in itself appears to be fuelling confidence, judging by how this squad are openly critical of a desire four years ago – with largely the same management and players – to create the fittest Scotland side to play the quickest style of rugby. The error, it seems, is that an early focus on running in the summer World Cup camp meant contact sessions came too late, and the players found the rise in physical intensity when the World Cup opened against the Irish a shock to the system.
That is reminiscent, in reverse, of Scotland's last World Cup appearance in France, in 2007, when Frank Hadden's squad spent much of their summer in the gym bulking up to catch up with the global trend then of a brutal, physical style of rugby where teams kicked the leather off the ball and defended, inviting teams to make mistakes, from which penalty kicks would determine outcomes. Never before or since has Scotland travelled with such a heavy squad, but when they needed to move the ball and exploit their running strengths, and Argentina's defensive holes, in the quarter-finals, they didn't seem able, and were left to curse what might have been. Underlining rugby's changes, and Townsend's game-plan, the current squad are an altogether slimmer, more athletic and mobile group.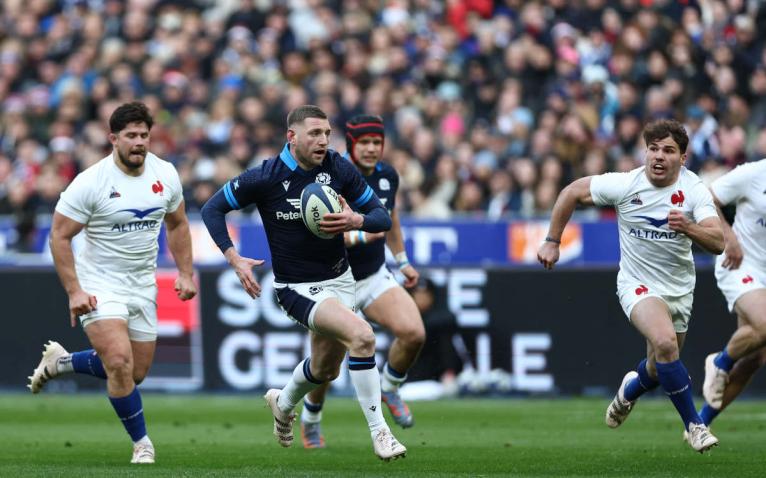 Of course, this is ever the time for optimism, and Scots are masters of ramping up the confidence before the action begins. It is something of a national trait for a country of five million people and fewer than 10,000 adult rugby players, where the most common sporting epithet is 'it's the hope that kills you'. But, as this squad have learned to shed the underdog tag, and live more comfortably with an expectation of winning big games – without quite doing so consistently – the hope is fuelled by tangible evidence this time around.
Russell, now 30, has become a more rounded orchestrator of games, his time at Racing undoubtedly developing his ability to read games in white-hot intensity, when to kick for territory or attack, and times to play safe – a phrase not previously in his dictionary, but now added – and sharpening his skills of exploiting opportunities. Ben White has emerged as a more adept and consistent supplier of ball and threat than Ali Price, but has Price and the sharp George Horne for back-up; pacey full-back Blair Kinghorn is, in the eyes of some astute observers, a more dangerous and varied threat than Stuart Hogg of late; the wings Duhan van der Merwe, Darcy Graham and Kyle Steyn ensure no-one will drift off them, common with some Scottish backs in the past; and the Scottish pack are competitive in the scrum, world-class in the lineout with Richie Gray and Grant Gilchrist, and have more powerful line-breakers and turnover specialists in the front and back rows than can be recalled in the past. Hiding weaknesses used to be the first task for a Scotland coach; not so much now.
However, Scotland's improvement has not come in a vacuum. Townsend is acutely aware of improvements in other nations and the size of challenge that awaits, i.e. having to topple either South Africa in the tournament's opening game – a good time to catch the world champions perhaps but which Townsend admits is always a challenge to produce the perfect display – or the world no1 ranked nation, Ireland, in the final pool match. They must beat one to reach the quarter-finals, but we also know how pool matches against lower-ranked nations have induced panic in previous Scotland teams. So, team selection against Romania and a Tongan squad strengthened by the new World Rugby rule allowing All Blacks and Wallabies – namely Folau, Piutau, Ahki, Fekitoa, Coleman and Timani – to switch nations, will bring its own intensity.
The coach, who experienced World Cup disappointments and missed one due to injury as a player, also knows that injuries can change the picture rapidly.
"Every team needs a bit of luck, with injuries," he said, yet, he will field the strongest side he can in the final warm-up against Georgia next weekend – resting only players with any injury concerns – believing a four-week gap between matches risks the team being under-prepared for South Africa.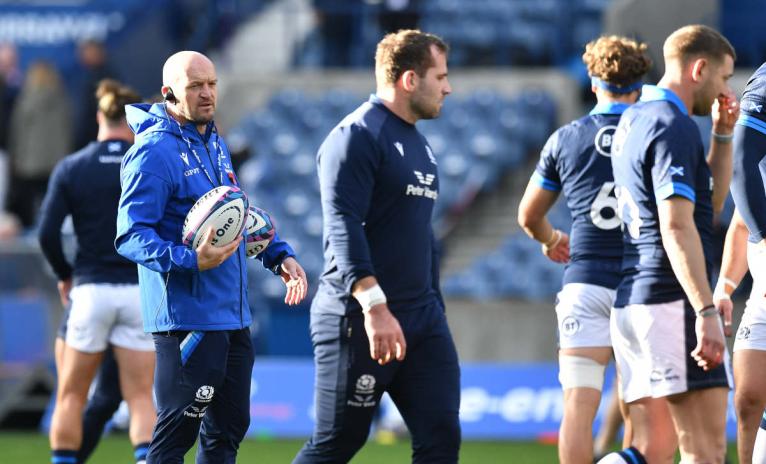 "I wish we could have two or three more warm-up games to be honest because we're improving each game but still have improvements to make," he said. "The more our strongest group of players get to play together, the better we will be for that South Africa game. The players want that too – they all want to play in the Georgia game.
"Our goal will be to get the group most likely to be involved against South Africa making those connections in a Test match environment – they've been magnificent in training but training doesn't replicate what you get in a game. And if we don't put a group out similar to the one that plays South Africa, that would be a month in which they wouldn't play a game, and I don't think that's the best preparation for South Africa."
This Scottish squad is stronger and carries more threats across the board than in recent tournaments, and retain fresh memories of when it went wrong – Richie Gray having been there in 2011 and surrounded by many – including skipper Ritchie, Russell and 10 more – who remember exiting in 2019 as the world appeared to celebrate host Japan's success.
The three bridges over the Forth illustrating the announcement of Scotland's squad struck an imposing presence. The old, the tried and trusted, and the slick, world-class model are all there. The same might be said of the blend in a Scottish squad preparing for its toughest ever pool challenge in a World Cup, but which appears confident and ready to reach the other side.