Back

By Gregor Paul
Rugby's eligibility laws relics of a bygone era
Eligibility is a difficult business for World Rugby to get right. Policy is governed by one overwhelming objective, which is to preserve the integrity of the international game and while that may seem relatively simple to achieve, it is most definitely not.
Integrity is hard to define, hard to gauge where thresholds sit and boundaries lie. Ask around the world about what sort of eligibility rules various nations would like to see and there will be little common ground.
The only unanimity would be that no one wants to see a return to the farcical age of the early 2000s when various players were exposed as not being remotely eligible for the countries they represented.
Back then there was no need to produce any documentation to support a claim about where a grand-parent was supposedly born. Players could rock into a new town, play well enough to pique the interest of national selectors and lo and behold, wouldn't you know it turns out granny was indeed born not so far from here.
No one needed to check or prove that was true and hence the integrity of international rugby was heavily damaged when it turned out that neither Shane Howarth nor Brent Sinkinson were in fact eligible to play for Wales despite doing so many times and nor was David Hilton eligible to play for Scotland, although he had 48 test caps.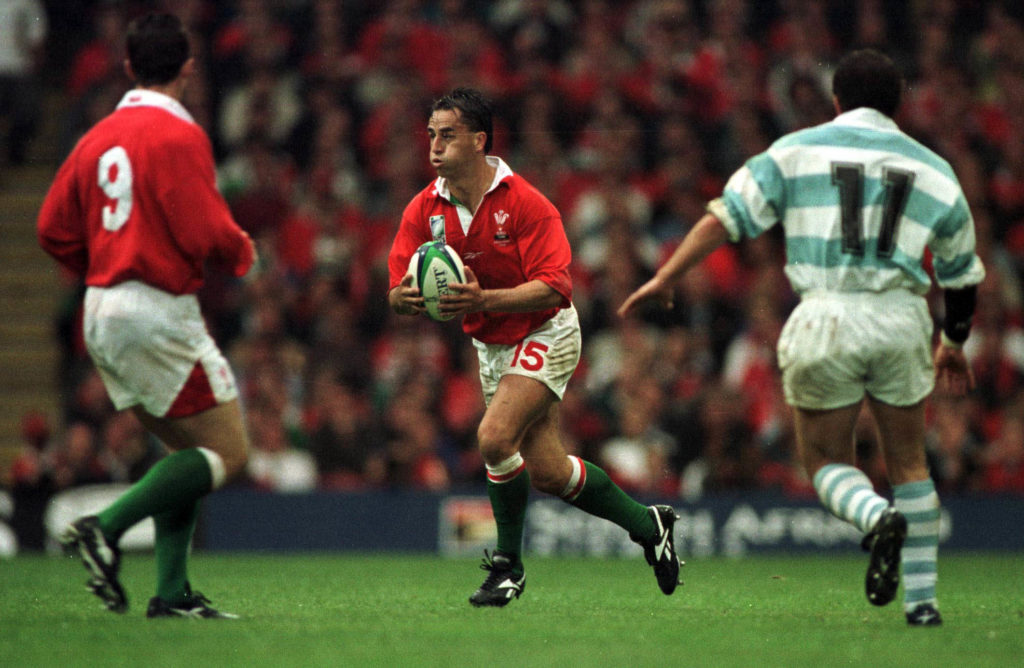 That scandal was compounded by the fact Howarth had also previously played for New Zealand and so through the eyes of the administration at that time, it felt appropriate to address the issue of whether rugby should go down the road of asking players to commit to one country for life.
There were, at that time, an increasing number of Southern Hemisphere players signing to play in European club rugby and hence it became increasingly probable that a flood of individuals could play for one country one week and then against that same nation, the next.
It didn't seem like that was going to do anything but further damage the credibility of the international game – and so the decision was made to update the laws and state that players could only represent one country.
The law's greatest strength is its clarity and simplicity, which is also its greatest weakness. What is apparent now, is that while the decision to enforce a one country for life policy was arguably right 20 years ago, it's not flexible enough to be appropriate today.
The Pasifika Series, whatever else it ends up doing, has already brought the whole question of the current eligibility rules to the top of the agenda.
Perhaps, it's fair to say that the baby was thrown out with the bathwater 20 years ago: the credibility of the game was not being damaged by dual representation possibilities, but by the lack of proof that needed to be supplied to prove eligibility.
The Pasifika Series, whatever else it ends up doing, has already brought the whole question of the current eligibility rules to the top of the agenda.
Again, what has come out of the series is a question about credibility and whether the game can withstand enormous mismatches and a lack of progress among tier two nations, but the Pacific Island nations in particular?
Tonga were hammered 102-0 at Mt Smart and it is entirely true that the primary cause of their access plight was Covid. Many of their European-based players simply couldn't get to New Zealand and through the 14-day quarantine in time to be able to play.
Some of them just didn't fancy spending two weeks in isolation at their own expense and so there is an argument that once borders re-open and quarantine becomes a thing of the past, Tonga, Fiji and Samoa will all be restored to rude health.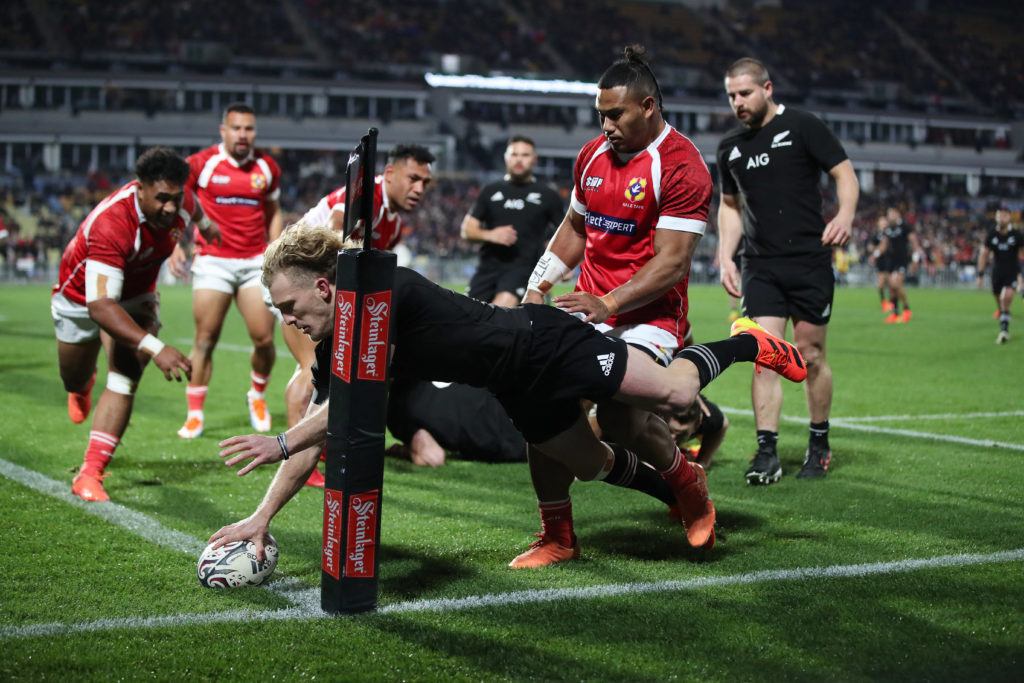 But everyone knows that won't be true. Open borders will help, but they won't be the panacea as what will still inhibit the Island nations is the power imbalance inherent in the world game.
For multiple reasons – size of economies, infrastructure, the strength of foreign club leagues, natural migration habits driven by non-rugby factors and financial incentives – the Islands are always going to struggle to have first dibs on their best players.
Many players potentially eligible to Tonga, Samoa and Fiji are lost to other nations who can offer them more and as Tongan coach Toutai Kefu said, that's not something they necessarily want to see end. That path is a means to wealth creation and it means hundreds of thousands of dollars can be sent back to Tonga.
"What we want access to are probably the players that aren't good enough to play for the All Blacks or the Wallabies," he said. "Those types of players would be very beneficial for us."
And coming in under this umbrella of not being good enough to play for the All Blacks and/or Wallabies come those who already have, but are also eligible for one of the Island nations.
Playing for one of the Island nations comes with not only a massive financial sacrifice, but with the not so alluring prospect of playing only a handful of tests a year against a range of fellow battlers. 
These players, and there are plenty of them, would make a huge difference respectively to Tonga, Fiji and Samoa. Arguments could be made to say that players understand the one-nation rule and that they shouldn't have any expectation of being able to have their cake as it were by playing for the All Blacks and then eating it by expecting to also be able to play one of the Island nations when they are no longer wanted.
But we all know that argument doesn't account for the reality of the situation where the entire system is rigged against the Islands being the first choice for those with dual heritage. Playing for New Zealand comes with not only significant financial reward, but the certainty of opportunity.
Playing for one of the Island nations comes with not only a massive financial sacrifice, but with the not so alluring prospect of playing only a handful of tests a year against a range of fellow battlers. 
It's a gig without glamour and hence there is a more compelling case to be made given the inequity of the system to return to allowing players to represent two nations in a career.
Charles Piutau, Vaea Fifita and Malakai Fekitoa are just three of many recent All Blacks who would dearly love to be playing for the Ikale Tahi – but who can't.
 Steven Luatua and Charlie Faumuina could play for Samoa while Waisake Naholo and Seta Tamanivalu could play for Fiji. World Rugby likes this concept as it has a stated goal of wanting to ensure that the World Cup showcases all of the game's best talent.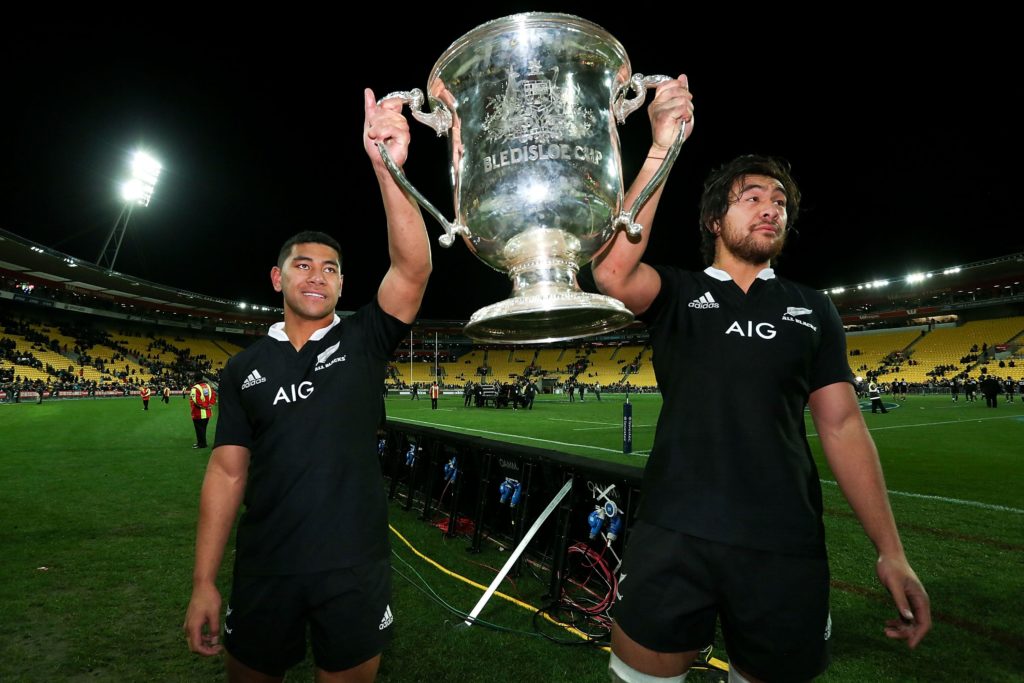 But while changing the eligibility laws provide a quick and simple fix to this, there continues to be a reluctance to make it happen – particularly from the powers that be in the Northern Hemisphere. 
No one wants a return to the Grannygate farce of 2000 when players could not only play for one country one week and another the next – but that all they needed to do to make that happen was say, rather than prove, they had a grandparent born somewhere or other.
But a well-policed new world where those who can prove their dual eligibility are able to switch allegiance after an agreed stand-down period, would hardly strike at the credibility of the international game in the same way that seeing Tonga humiliated 102-0 does?
It would also cut off another avenue that damages the sport the credibility – which is the Sevens route where players whose eligibility has been captured can re-qualify for another nation if they play in Olympic-qualifying tournaments.
"There are a few players ready to be capped," said Tonga's coach Toutai Kefu when asked about his thoughts on a potential change to eligibility laws.
we can voice our opinion as a union or as a coaching group, but these changes need to be discussed at a higher level.

Tonga coach Toutai Kefu
"It is just all about timing. I believe there should be a stand-down period. My opinion is that the extra hoop that they have to jump through in terms of playing sevens is probably a layer of complication we don't need. 
"I would be happy with a three or four-year stand down. That would suit us and if that becomes possible our team transforms."
Such a proposal – backed and driven by New Zealand – has been rebuffed (2004 and 2009) twice already by World Rugby.
Kefu remains sceptical about the chances of change being delivered – feeling no doubt shared by his fellow Pacific Island coaches, who have all been conditioned to rejection and disappointment when it comes to their treatment.
"I hope so," Kefu said when he asked if he could ever see the change happening. "And before my coaching tenure runs out, if not the next coach will have a really good team. I hope so but we can voice our opinion as a union or as a coaching group, but these changes need to be discussed at a higher level."
More stories from Gregor Paul