Back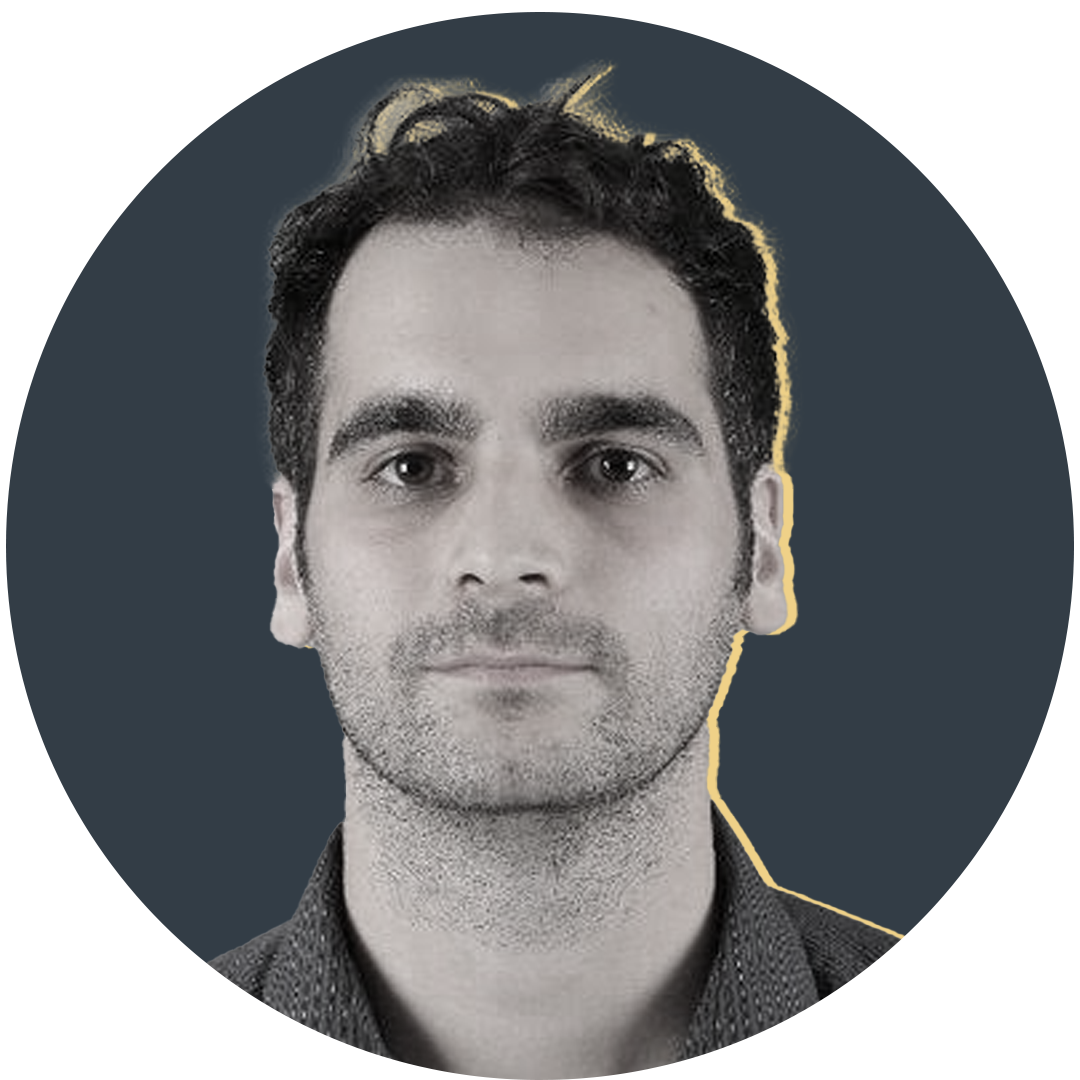 By Jonathan Bradley
Return of Zebo can add some magic to Ireland's backline
For a ground so often referred to as a sporting citadel, as a cathedral of rugby no less, Thomond Park had for so long felt akin to a church without a congregation.
Having spent 18 strange months without fans before the Sharks arrived to begin the United Rugby Championship in September, as the last strains of 'Stand Up and Fight' echoed into the Limerick night, there was a palpable sense that the faithful were primed.
An enthusiastic if futile kick-chase, a particularly committed clean-out yielding marginally quicker ball, handbags at 50 paces, a burger wrapper fighting determinedly against a swirling wind, they were ready to cheer them all. 
The biggest roar of the night, though, was always to be reserved for one man. The prodigal son making his proverbial return – Simon Zebo was back in Munster red. 
If opening night was the fairy-tale story, though, what followed has unsurprisingly proved more prosaic.
Each time the homeward-bound Parisian émigré came on to the ball, one sensed a calm before the storm, a hush of anticipation preceding the joyous reaction to whatever the unpredictable Cork native dreamed up next. 
There were only six minutes on the clock when, with that megawatt smile creeping across his face long before the line, he extended his Munster try record with a 61st score in red. No62 would be just as gleefully received before the end of the evening. 
If opening night was the fairy-tale story, though, what followed has unsurprisingly proved more prosaic.
As late summer gave way to autumn, and up against less pliable opposition, sleeves have had to be rolled up. In the season's most high-profile game to date for Johann van Graan's men, the win over Connacht in round four, Zebo's contributions were notable only for how much water passed under the bridge between them. In truth, in what was the only game he has started since that initial brace, he barely saw the ball. 
The 31-year-old will have expected nothing less. While Munster play with a greater commitment to running rugby than they are often given credit for, swapping Racing 92 for the URC was never going to be all joie de vivre. 
The next month, however, brings the potential for another return to centre stage.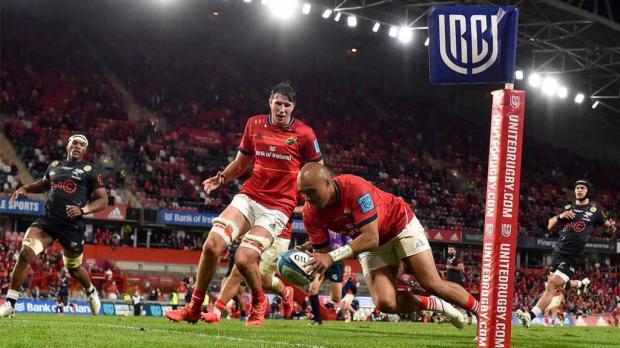 One line in the release stood out above all others: "This deal is co-funded by the IRFU."
There is little doubt that Zebo could have made more coin elsewhere but it is hard to assign a monetary value to the contentment of home, to the feeling of being among one's people. 
For Munster, it was a no-brainer. Seeking something to push them over the top after a string of knock-out defeats amid a 10-year trophy drought, you can't have too many international-quality players. Even with the likes of Keith Earls, Andrew Conway, Shane Daly and Mike Haley already in situ, who wouldn't want a player of Zebo's calibre added to their attacking arsenal? 
From the Union's perspective though, the matter wasn't so cut and dried, not at a time when money lost through the Covid-19 pandemic resulted in cut budgets across all four provinces. To lose Zebo four years ago, simply by virtue of so few Irish front-liners wriggling free from the net, had been an ongoing PR struggle for the IRFU. His decision to move to France meant he immediately fell foul of their selection policy instigated in the wake of Johnny Sexton's return that foreign-based players would not be wearing the green jersey.
It meant a Cork-born-and-bred Irishman could score twice in a European Cup final one week and not even come into the thinking for his country in a must-win Six Nations clash the next. The resulting debate wasn't always considered or edifying, bringing something of the soap opera to an organisation recently more used to calm waters. 
That line though – "co-funded by the IRFU" – confirmed not only that key decision-makers had blessed this reunion with Munster but that they had stumped up the cash to bring their highest-profile departure back home.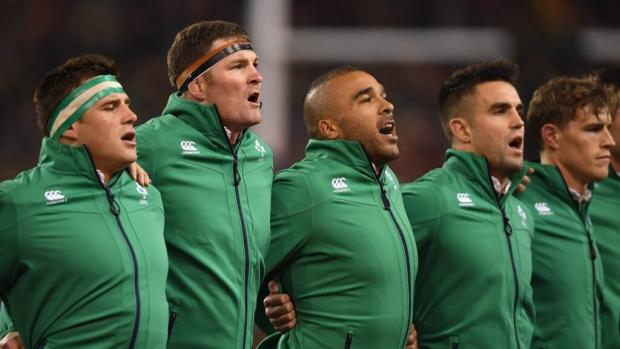 In 2017, during what was the last Six Nations campaign of the first chapter of Zebo's Test career, the Munsterman was an ever-present selection in what was a largely settled back three. With injuries biting, his primary challengers were seemingly interchangeable week to week.
Craig Gilroy had scored a hat-trick from the bench in Rome against Italy in round two but that hadn't appeared to please Joe Schmidt. When lobbed a softball in his post-match media briefing and asked for an appraisal of the three tries in 13 minutes produced by the Ulsterman, the Kiwi coach tellingly sent the then 25-year-old into the down week with the words "mixed bag" ringing in his ears. 
Gilroy was dropped for the next game – and, indeed, has not played for Ireland since – with the No23 jersey worn by three different players in the next three games, including Tommy Bowe against Wales. 
Shane Horgan, a former charge of Schmidt and a team-mate of Bowe for some historic days in green, felt the selection of a player who was at the time Ireland's second greatest try-scorer but ultimately just a little over a year from retirement was a "nostalgia call", a quote later put to the head coach. 
"Shane hasn't spent any time in our environment, so he has never seen Tommy train, so I think it's a typically external opinion that is purely opinion based," he said in response. "We try to base our decision on how a player is performing." With a barely concealed devilment in his eyes, he added: "I've coached Shane and there have probably been times when people have questioned my selecting him in the past."
There was something about how ruthlessly Zebo was disposed of that still jarred… he later described the treatment as "cold and blunt".
The swift discarding of a player who had just scored a hat-trick and still seemed to have his best years ahead of him on the basis of "a few defensive things", the offhand dismissal of any opinion outside "our environment", the momentary dropping of the patented folksy charm to smilingly deliver the dagger put-down, all were classic hallmarks of Irish rugby's most successful coach. This month-long spell was Schmidt in microcosm, such incidents were a pattern of behaviour ultimately justified by the extraordinary results of the period.
And yet there was something about how ruthlessly Zebo was disposed of that still jarred. His move to Racing 92, announced in October of 2017, confirmed that he could not help tomorrow and, as such, there was little point in him helping today. When the squad was announced for the Autumn Internationals the next month, it was as if Zebo was already gone. Ireland would win a Grand Slam in the spring of 2018 while he was still a Munster player but already felt as if in the past tense. Schmidt insisted it was down to form through his final season at Thomond Park. Zebo later described the treatment as "cold and blunt".
When the French sojourn commenced that summer, Zebo was officially at the behest of Ireland's unofficial selection policy. Unlike Sexton when he had signed on the dotted line with Racing owner Jacky Lorenzetti, he may as well have taken his talents to Mars for all he factored into Irish plans from that point on.
Far from out of sight, out of mind, even with the Top 14 at the time not broadcast on Irish screens, mention of Zebo's name was as regular a part of a defeat as platitudes uttered through gritted teeth and talk about 'learnings'.
For a side often criticised – even through a historically successful run of results that included 14 wins in 15 games after Zebo's omission – for being too prescribed in attack, there was perhaps no player whose exile would have been more of a lightning rod.
Time and time again when questioned, Schmidt maintained that there was no selection policy in place, merely an intention to opt for home-based players. The little he gave on the subject didn't stop him being asked time and time again.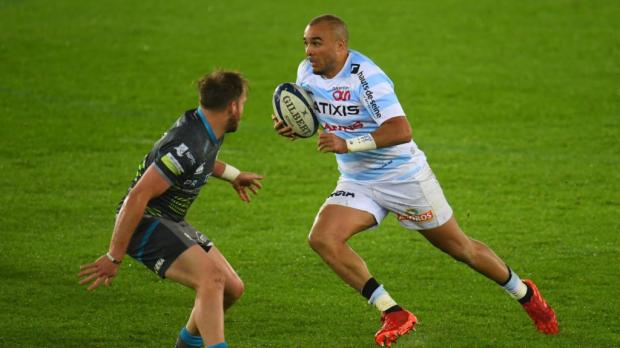 Zebo, as was his wont, was not so diplomatic. A quickly-deleted tweet appearing to make light of Ireland's loss to Wales in the 2019 Six Nations sparked ire back home, while other public pronouncements seemed to indicate he relished his position as the chief cause célèbre when Irish rugby faltered. 
"He has his strike plays and things like that, which he can bring width to," said Zebo in his role as a Paddy Power ambassador while another disastrous Irish World Cup was unfolding out in Japan.
"The phase play you'd probably like to see a bit more variety, a bit more freedom for the players to be able to try things.
"There are a lot of one-out runners for my liking anyway looking at it from the outside in and from a back's perspective. You see a lot of balls from No9 just to hit it up for the forwards and so on and so on. If it doesn't go forward, you just tend to kick the ball into the air.
"I'd like to change that but it doesn't seem to be changing so… Ireland have had great success with it but you need more variety and the ability to express yourself if you want to break down top-quality defences."
Schmidt's legacy as Irish rugby's breaker of glass ceilings was taking a hit. Zebo had not been shy in letting the public know what he thought about why.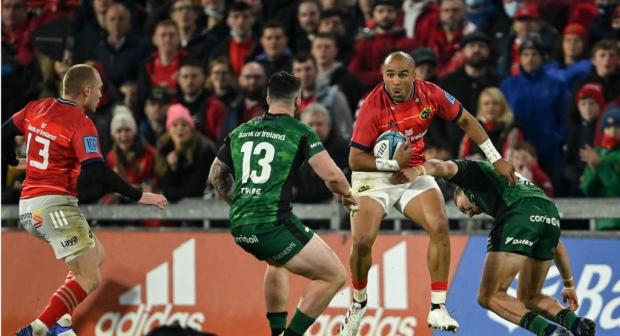 However unlikely it once seemed, all that is water under the bridge now. 
Zebo's homecoming having brought him back into the tent under Schmidt's successor Andy Farrell, he is one of 38 players assembled for an autumn schedule that includes Japan, New Zealand and Argentina. 
While the likes of Marty Moore, Ian Madigan and the since-departed JJ Hanrahan have all returned to Ireland without reigniting their Irish hopes in recent seasons, Zebo was selected at the first opportunity. 
Understandably, in a squad that contains only two uncapped players after a raft of players were blooded last summer, it is the returnee drawing much of the interest.
Hopefully, he can come in and train well and get himself in the team because he is an asset when he is on form, that left boot and the way he attacks the line.

Johnny Sexton
"We have needed an extra couple of bag holders," said Sexton jokingly at a broadcaster's launch event before adopting a more serious tone.
"He is a great guy to have back. He is a great character, a great player and he is on form. Hopefully, he can come in and train well and get himself in the team because he is an asset when he is on form, that left boot and the way he attacks the line. We will be looking forward to having him back. We have missed him in the camp."
Still, though, much has changed since Zebo was last in green. While Earls has remained a constant, the back-three picture is otherwise utterly altered at the midway point of this World Cup cycle. 
Jacob Stockdale, presently out injured, has largely occupied the left-wing berth since he debuted on that summer tour of 2017 that once appeared to be Zebo's swansong. While his form has been questioned over the past two years, he has crossed the whitewash 19 times to Zebo's nine over the same number of caps and has been a starter whenever fit.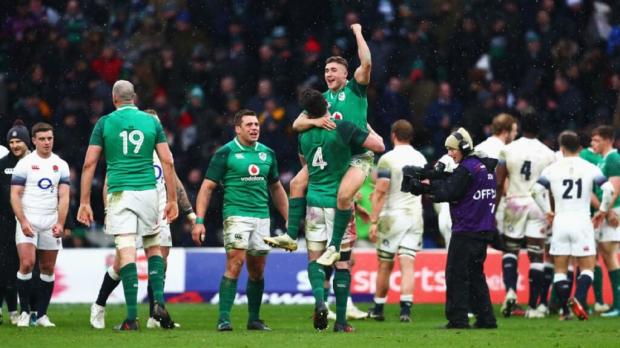 James Lowe was still two years from qualifying for Ireland on residency when Zebo first pulled on le ciel et blanc but is approaching the first anniversary of his Test debut. Like Zebo and Stockdale, he is a left-footed kicking option. Also like Zebo and Stockdale, he has been accused of being much more of an asset with the ball than without. Jordan Larmour, perhaps the only Irishman who can match Zebo's footwork in close quarters, is yet to ever really feel a consistent first choice at any stage over his 30 caps but will be another looking to stake a claim for a starting spot in the coming weeks. 
Given the percentage of his early career spent at full-back, it has been notable that Zebo's return to Munster has so far solely come on the wing.
It seems unlikely that if the No15 jersey had been in Farrell's thinking for this autumn that we would see it for the first time in the Test arena.
Still, even with Hugo Keenan having been one of the real success stories of the coach's reign, the Leinsterman's consistency at full-back would be more universally viewed as an asset in a side who already shared the play-making burden more evenly across their backline. 
As is, it may again come down to whether Zebo's unpredictability is seen as a sought-after spark or a cross to bear. 
In Irish rugby's recent past, twas ever thus. Or, as Zebo's French pals might say, plus ça change.