Back
By Jamie Lyall
Mike Blair is a loss to Scottish rugby - it didn't have to be this way
For a few weeks, the Murrayfield jungle drums had told of an impending bombshell, that Mike Blair, a season-and-a-half into his first head coach role, was ready to leave it all behind.
On Friday morning, Blair broke this news to his players. The endless scope of the job beyond the training field had become too much and he was compelled to stand down. That Blair felt this way – and so strongly as to relinquish his position – paints a concerning picture of the demands placed on him.
The great challenge with coaching a Scottish pro-team is that you aren't able to do purely what you say on the tin. Blair and Franco Smith's job titles, officially, read 'head coach', but in real terms, they are directors of rugby, tasked with so much more than preparing their squads for matches. Hours are poured into recruitment, retention, administration, media and myriad off-field tasks. Though Scottish Rugby provides support through club managing directors and their high-performance staff, the bulk is left up to the coach himself. At Edinburgh, former team manager Matt Cornwell shared the recruitment load with Richard Cockerill. At Glasgow, lead performance analyst Greg Woolard ploughs copious time and graft into identifying potential signings. This is in addition to their own seriously demanding workloads.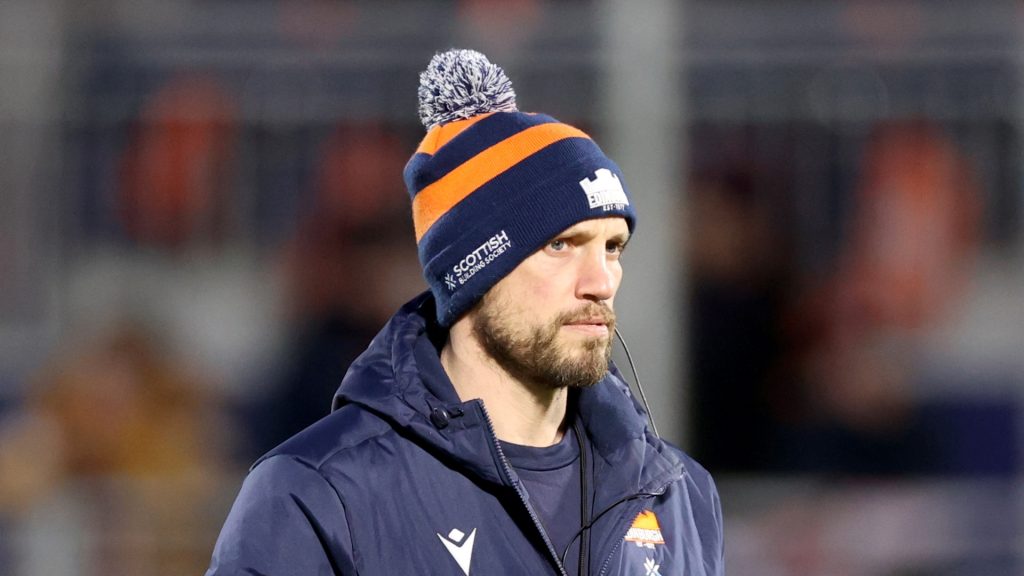 That isn't the way of it elsewhere. Almost every Premiership club has a general manager or director of rugby, taking care of the big-picture stuff, and a head of recruitment overseeing signings and contract negotiations. Rob Baxter no longer coaches a prolifically successful Exeter side but handles all the off-field duties to allow Ali Hepher to lead the rugby. It's the same at London Irish with Declan Kidney and Les Kiss. The head coaches never have to negotiate with an agent because their recruitment chiefs hammers out those details. They're heavily involved in the signing process, of course, but their skills are utilised where they will be most keenly felt – on the pitch.
Inevitably, Scottish coaches are hauled away from what they're good at, and what got them their jobs. They lose too many hours to things they don't enjoy and aren't as adept at navigating. Blair has spoken again and again about the "all-consuming" nature of the gig, how it devours every minute of your time and every aspect of your life. His wife, Viv, gave a poignant interview to The Sunday Times last month about the realities of rearing family and savouring downtime against this gruelling backdrop. On a rare day off, she said, the Blairs went to watch an autumn international.
I wasn't good at home. Even when I was out, I wasn't out.
"When you're an assistant coach, you're coaching 90 per cent of the time, reviewing the other 10," she went on. "But being head coach is totally different — you're dealing with a million other things."
At the start of the season, Blair reflected on his first few weeks in charge. "I wasn't good at home," he said. "Once I accepted the job, we had a week in Isla booked in already and I said, 'I need to do this because it's my holiday, otherwise I'm going straight from one job to the other'.
"While I was away, I had my phone Velcro-ed to my ear. Even when I was out, I wasn't out. The first day back was my welcome presentation so I was doing all of that. I was hopeless."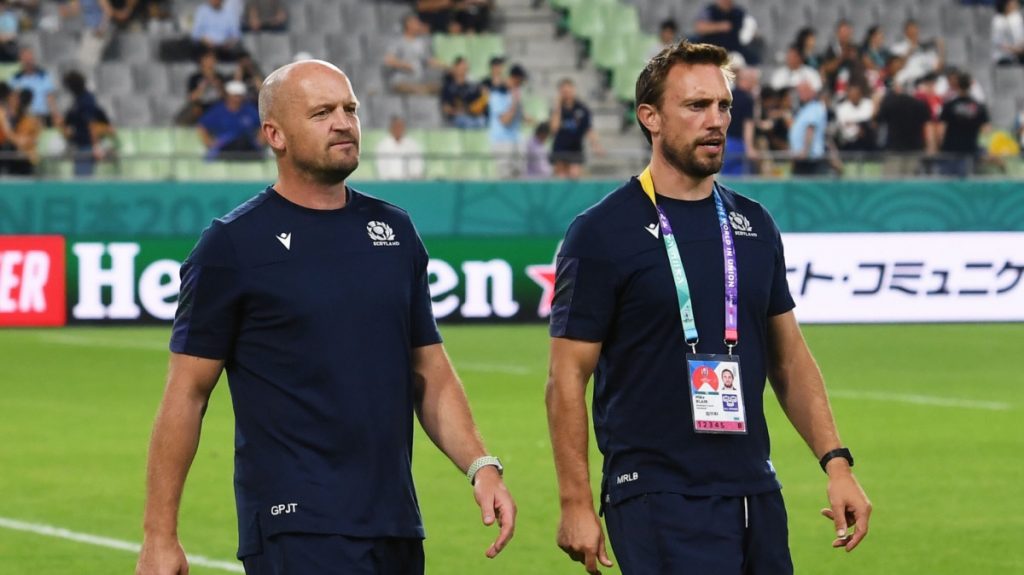 Remember, too, the unwieldy Venn diagram of coaching in Scotland. A thousand criteria must be satisfied, which seldom mesh to form a neat circle. You need your club to be successful in its own right and forge its own, distinct identity beyond the Scottish Rugby umbrella. If not, supporters and sponsors will not invest time and money in backing you. But you can't just put your best team on the park and let rip. As one of only two domestic vehicles for talent development, you have a responsibility to nurture the next crop. You must be focused on the weekly business of winning highly competitive matches, while plotting a complex succession plan based on age profiles, academy prospects and international absentees. You must have a bias towards Scottish-qualified players. You have to manage the playing loads of your Test contingent and keep the steady churn of talent flowing. That in itself is a desperately tough balance to strike.
Then we come to recruitment. In Scotland it must be so surgically precise that when you make an overseas signing, he brings some tangible quality to justify his acquisition. And he cannot clog up a spot that could be filled by an emerging Scot. The union has input on this, but by and large, it's down to the coach. Especially since Scott Johnson, who revelled in the wheeling and dealing, left the national director of rugby post. An eye-watering volume of work is required and sometimes, after you've done your technical analysis, completed your due diligence, made your approach to the player, flown to meet him, talked numbers and got an offer together, he turns you down.
With greater resource and more cash, expectations are higher and standards loftier. Edinburgh and Glasgow are spending at least £7m each this season, over £2m more than Premiership clubs under the tightened salary cap. Mark Dodson and the national executive deserve credit for arming their teams so formidably, but offering more support to coaches managing those assets is an investment worth making. Recruitment is perhaps the most important element of any team.
These guys know the drill when they sign their contracts. They are well paid and privileged in many senses but they aren't immune to struggle. Some, like Gregor Townsend, thrive. Plenty do not.
Smith is only now encountering this dynamic. Glasgow's squad was assembled before he joined, leaving the South African to concentrate chiefly on reinvigorating his battle-weary troops. An aggressive strength and conditioning programme, a change in attacking style, the moulding of Glasgow in his image. Little wonder the Warriors have fared so well.
There is no doubt these guys know the drill when they sign their contracts. They are well paid and privileged in many senses but they aren't immune to struggle. Some, like Gregor Townsend, thrive. Plenty do not.
It looked a safe bet that Blair would fall into the same bracket as his long-time mentor. With scant preparation time, he transformed an Edinburgh team whose collective morale was obliterated by the final throes of Cockerill's reign. He got them playing scintillating rugby in colourful contrast to the dirge of the previous season. They became the first overseas side to win a URC game on South African soil, beat Glasgow to the 1872 Cup, saw off Saracens at the StoneX en route to the Challenge Cup knockouts and made the URC play-offs. Things have faltered this term; too many patchy performances and too many near misses. A run of seven losses in eight URC matches upped the pressure, but still, Edinburgh did a job on Saracens at home and Castres, twice, to tee up an intoxicating Champions Cup last-16 showdown with Leicester Tigers.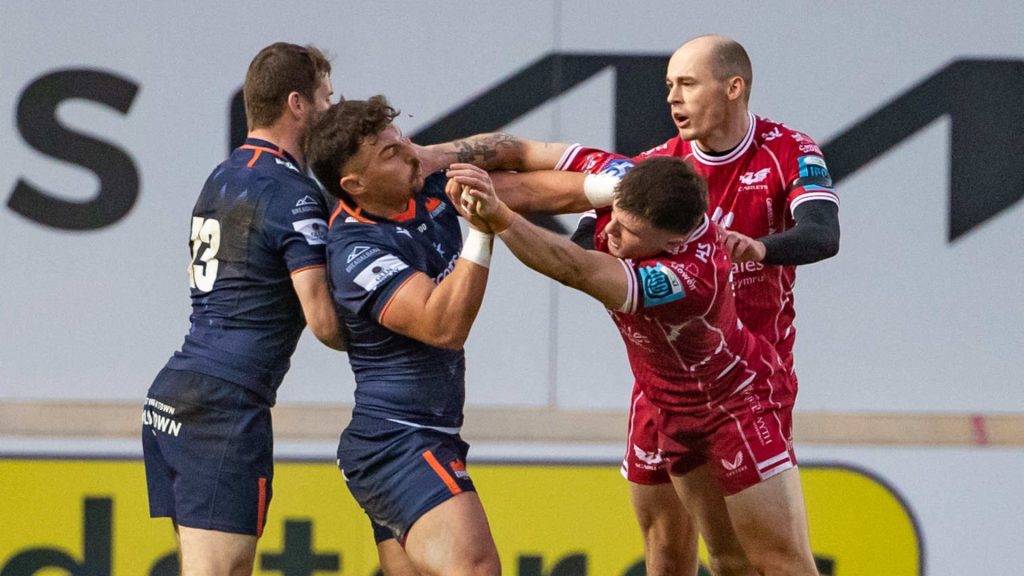 Blair is a man of honesty and integrity. His decision is a brave one. But consider how trying the job must have grown for a burgeoning, ambitious rugby man, hugely admired for his agile brain and technical acumen, to abandon his first head coach role, at his hometown club, when there is a long list of out-of-work coaches and a far shorter list of job vacancies.
Edinburgh have not confirmed whether Blair will remain in a specialist coaching capacity, or move on altogether. The latter is more likely. It would be testing for Blair to work under a new boss, yet grim to lose his nous entirely, particularly since Scotland is hardly bursting at the seams with home-grown alternatives. Pete Murchie and Pete Horne have taken admirable first steps on the coaching ladder, but they were running semi-professional programmes up until recently. The Super6 is improving, but the jump from all but its best games to the URC remains a chasm.
So, Edinburgh are looking for a supremo again. Lee Blackett's name has come up in conversation this week. He has pedigree, respect and experience navigating turbulent times in the Championship and with Wasps, the club he took to a Premiership final. Dean Richards is another – not a coach, but someone who could knit a staff together, recruit well and be a formidable human shield for those on the training paddock. This appointment is crucial, and Edinburgh should take their time to make it.
Meanwhile, Mike Blair is a loss to Scottish rugby. It didn't have to be this way.