Back

By Mick Cleary
Mick Cleary: 'Sport, as we know, is one of life's great escape mechanisms. Not in Premiership rugby it isn't.'
It's easy to be seduced by a day in the sun. The colour. The noise. The crowds. And Twickenham certainly had all of that on Saturday. Saracens and Sale Sharks both gave their ten pennyworth and more to what was a splendid finale to the season.
But never mind the scoreboard. Or the froth and frills. This Premiership season has been by far the worst on record. The only reckoner that matters is not the tally of tries and points accrued by the league's best two teams – at least the daft, forever-flawed and play-off system did not deny us that measure of fairness at the end of an nine month slog to the tape – but the bottom line. Pounds, shillings and pence.
Sport, as we know, is one of life's great escape mechanisms. Not in Premiership rugby it isn't. The harsh financial reality of the modern age hangs like a pall over the season, black clouds tinged with the names of Wasps and Worcester Warriors and, latterly, London Irish. The Exiles may have had a reprieve, and every finger crossed for them, but no professional sport worth its salt should be supping in the Last Chance Saloon. It's a chancer's abode and that simply ain't good enough.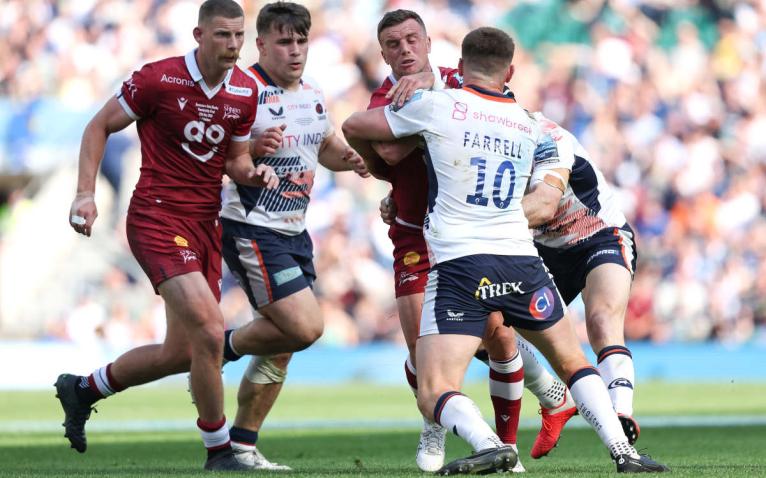 The cheers on Saturday were for the heroes of the hour, be it schoolboy chums, Owen Farrell and George Ford or the upstanding uninjured half of the Curry clan but the lament is for those who are no longer with us, the Joe Launchburys and Jack Willises, forced to pack their boots and head off in search of labour, economic migrants of their time and their trade. The only minor consolation is that they didn't have to reach their destination by inflatable dinghy as so many other poor buggers do in this strife-ridden world.
Another of their (former) Wasps' teammates, Brad Shields, reported a couple of weeks ago that he was still owed almost a hundred thousand pounds. There are many, many like them in rugby, from front-line names such as they are to the unheralded back-room staff at all those clubs. The Haves and, sadly, grimly, The Have-nots. A Twickenham scorcher is offset by the Food Bank status for some.
Of course, this is to present a massive downer on our reflections on the seasons. But to downplay it at the expense of lauding all the good that has been seen on the pitch, from the slaloming last-sightings of a Charles Piutau or the new-boy sorties of a Joe Carpenter, would be wholly wrong. The rugby on offer on-field has been tip-top for long stretches although the caveat has to be that much of it has taken place without the all-important jeopardy of relegation, training-ground romps at times with players daring to thrill while safe in the knowledge that there is no real consequence were they to stuff up. That absence, too, has to be an abiding takeaway from the season.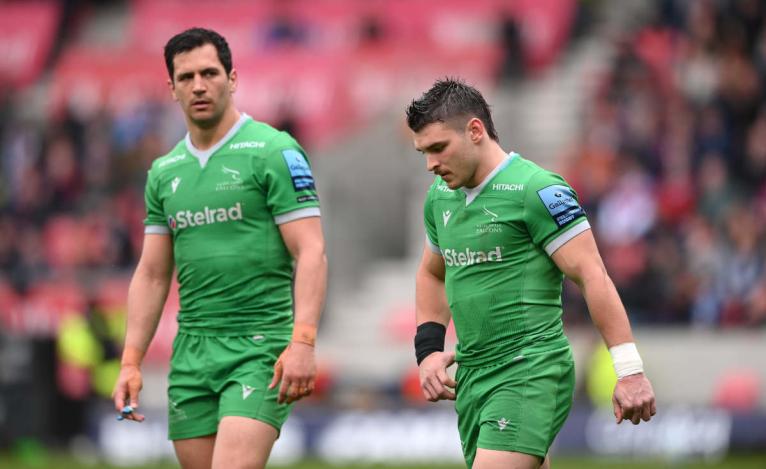 Without relegation there was no bite or meaning in the closing stages. Bath finishing eighth and scraping into the top-tier of Europe? Do me a favour. There has to be more to events at the bottom end than a scrap for the minor, minor placings. If you want drama and fairness look no further than football where Luton Town's heroics are the story of the season, meritocracy in action. They rose, they fell, they rose again.
One of the most troubling things in this whole scenario is that the clubs and players could not have done much more to put on a show to attract an audience through the gates. Attendances, in fact, have been reasonably buoyant. All the clubs are beacons of activity in the community, reaching out, getting connected, growing support. The big event occasions serve their purpose, growing awareness and laying on a show.
But still the bottom line doesn't work. Where Wasps, Worcester and London Irish have gone, others are still in danger of following. Sale co-owner, Simon Orange, reckons it will cost his Premiership pals on the various boards up and down the country something in the region of £300 million over the next five years just to stay in existence. "Along with everyone else, we're not sustainable," is Orange's blunt assessment.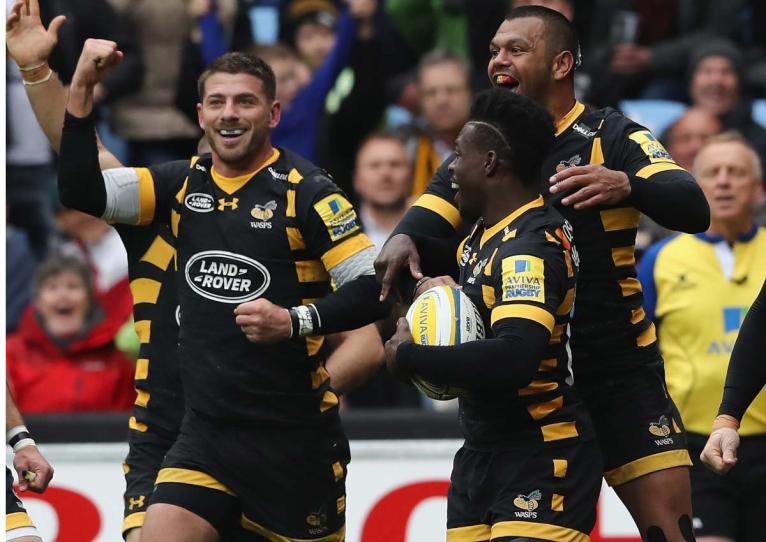 There will be little sympathy for the English clubs' predicament. They over-reached, particularly with their daft insistence on not just one but two marquee players, stretching budgets beyond breaking point and encouraging their less well-endowed rivals to over-reach.
If only it were so simple as to keep trimming the salary cap. A temporary reduction to £5million has already happened but it won't last long. And even if it did, one of the consequences would be a queue of stars heading for Calais and beyond in search of better wages for them and their families. There is pressure on the RFU to lift its ban on preventing English players from representing their country if they go overseas. The governing body has to be more flexible in the current climate. #FreeJackWillis.
Let's hope that it's a summer of productive head-scratching for the powers-that-be. There is little doubt that a ten-team league will be in place pretty soon. That has always seemed the optimum number economically and so it has proved. The enforced reduction means that there will be a greater share of the spoils for each club as well as the possibility that Premiership fixtures no longer clash with international games. Bravo to that. The glass half-empty perspective on that is the fact that five matches per round, with a Friday-Saturday-Sunday spread, means that rugby union has a diminished presence across the weekend, battling for profile on TV screens and for column inches. Rugby has no God-given right to publicity even if some clubs and organisations have not quite realised that with their picky, tight-fisted access to players and give-'em-nowt attitude to interviews.
Owen Farrell's deserved Man-of-the-Match award in the Premiership final is known as the Peter Deakin medal in honour of the former rugby league colossus who brought his marketing magic to, appropriately enough, Saracens. It was open house as far as Peter was concerned when it came to interviews, recognising that getting space in newspapers was a precious thing and equated to bums on seats.
The close-season of a World Cup year is always a tricky time for players not involved in the big jamboree. There is a long spell for reflection. Let's hope that there will still be a full complement by the time they all get back together in the autumn.