Back

By Tony Johnson
Love, hate relationship
The third weekend of March provided fascinating, thrilling, and spectacular rugby at both ends of the earth.
For us in New Zealand, Sunday the 21st started with great viewing over the bacon and eggs (smashed avocado on toast if you're an Aucklander) as Super Saturday played out in the Six Nations, a morning that gave way to a warm, sunny afternoon and a pulsating Crusaders v Blues match in front of 25,000 at Eden Park.
In that sort of form, Crusaders fans and many neutrals would back them against any club or provincial team in the world, and it's a great shame that we continue to be denied an opportunity to put that to the test.
But for all the Monday water cooler talk about Super Rugby Aotearoa, there's been plenty of chat in New Zealand about the Six Nations, and in particular the fate of an old nemesis, Eddie Jones.
The calls for Eddie's head on a plate will come as no surprise to Kiwis.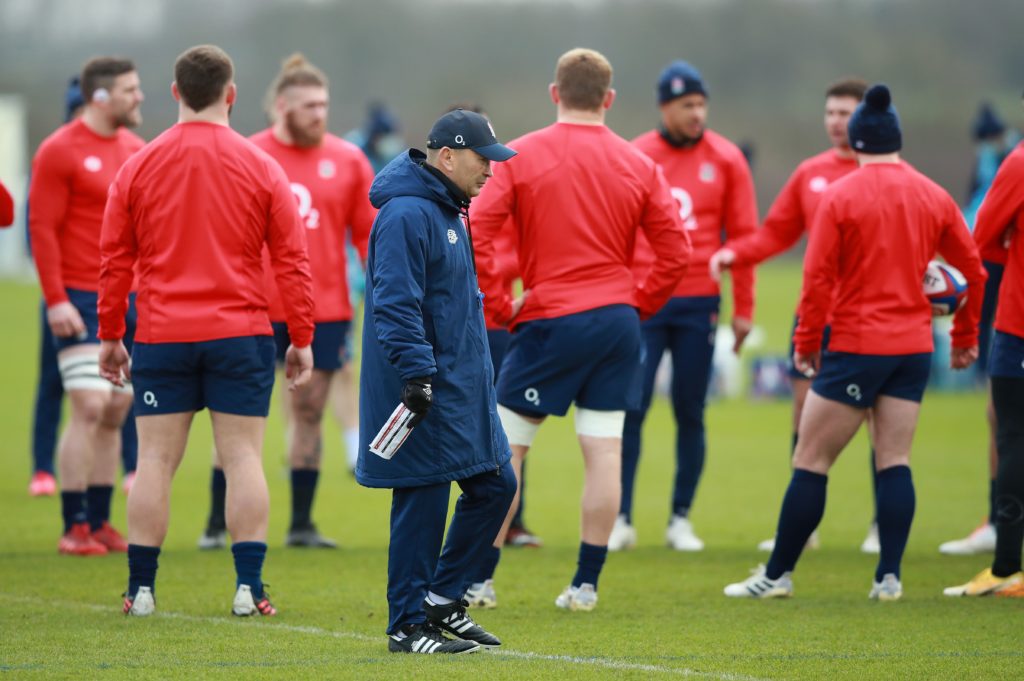 Make no mistake, Jones is well regarded, liked even, if a little begrudgingly in New Zealand, having twice plotted the semi-final exit of the All Blacks from Rugby World Cups.
In 2003 he quite brilliantly unstitched the All Blacks team of his current understudy John Mitchell just months after losing to them by 50 points in Sydney.
The game may have turned on an against-the-run-of-play intercept by Stirling Mortlock, but the key was the manner in which a New Zealand game heavily built around turnover and counter-attack was shut down by the deployment of two openside flankers to neutralise Richie McCaw at the breakdown, and a strict instruction that touch finders be booted 16 rows into the grandstand to prevent the quick lineout throws that had so burnt his Wallabies in the Tri Nations thrashing. It was simple, but so effective.
Make no mistake, Jones is well regarded, liked even, if a little begrudgingly in New Zealand, having twice plotted the semi-final exit of the All Blacks from Rugby World Cups.
Gallingly, Jones had pretty much flagged his intentions immediately after handing over the Bledisloe Cup in Auckland, remarking that the All Blacks "play off you" and making it clear he would find a way to deny them the turnover ball they could exploit with such brilliance. The warning was barely noticed, let alone heeded. Perhaps the mind games were a little more subtle back then.
We all know what happened in 2019. It's hard to remember a time when an All Blacks team was so comprehensively outplayed, England were so focused, so amped, there was no stopping them.
To add to that you could ask, and this might seem a little harsh on Jake White, would South Africa have won in 2007 had Jones not been lurking, plotting away in the shadows in his mufti gear?
Chuck in Japan's monumental win over the Springboks in 2015 and that is some World Cup CV, even if he has never actually won the Webb Ellis as head coach.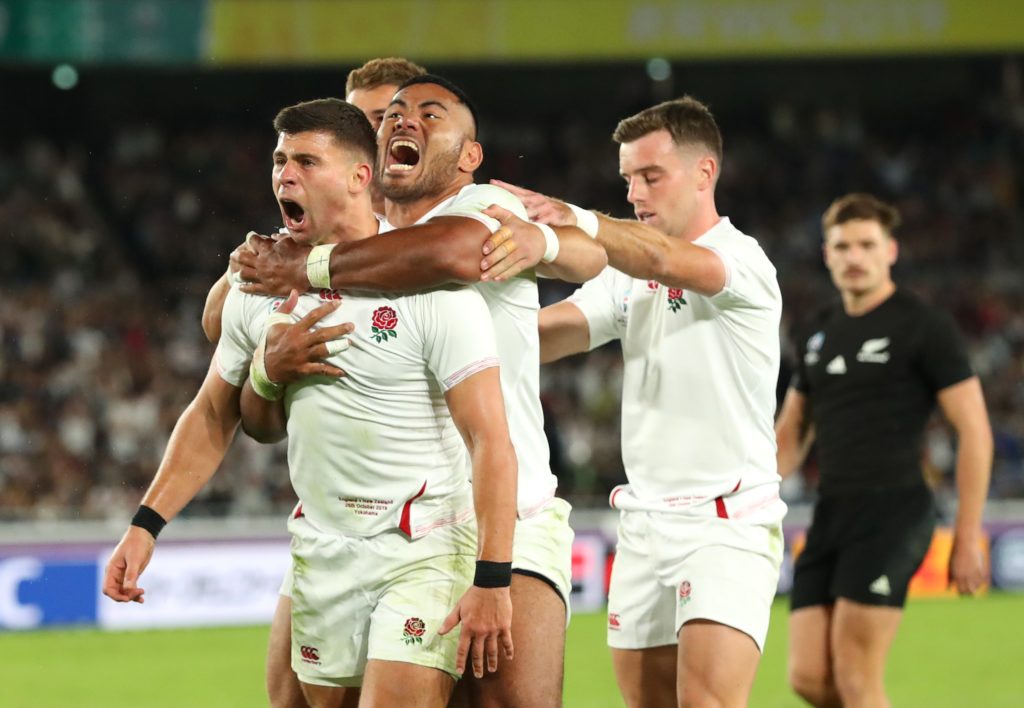 You can't ignore an 18-game streak with England, one shy of an outright world record, three Six Nations, one a Grand Slam, and back in 2001, a Tri Nations title with Australia
But for all those impressive achievements, there is also a recurring pattern – for every towering peak a deep trough.
Take his time with the Wallabies.
After holding the Bledisloe Cup for two years, his team handed it over in 2003, and while the semi-final win over the All Blacks was huge, his team were really only able to force a great England side into extra-time in the final with the help of a benevolent piece of refereeing by Andre Watson.
It all went downhill after that. They never looked like getting the Bledisloe back, and after eight losses in nine games in 2005, a bust up with the ARU board and growing discontent in his team, he was shown the door, claiming over his shoulder that he would never again work for people he couldn't trust.
He obviously trusted Jake White, but post 2007 he was never going to be part of the whacky world of Pieter de Villiers, and his other ancestral home, Japan, beckoned.
After his all-time upset win by the Brave Blossoms in 2015 he walked again, this time of his own volition, citing with some justification a lack of ambition in Japanese rugby to be anything other than the occupants of a seat somewhere near the top table.
But for all those impressive achievements, there is also a recurring pattern – for every towering peak a deep trough.
With England it was looking so good. He has an extraordinary depth of players at his disposal, plenty of muscle, some real attitude, and enough brilliance to spark a winning effort against the best.
But his team quite clearly played their 2019 final against the All Blacks, and didn't have a lot left for the Springboks, and despite another Six Nations win in 2020 it all seems to have been falling apart since that great night in Yokohama.
For all there is to admire about Jones, for all his success, for all his acumen and his sharp wit, history tells us that after a time, the waspish tongue and intense, controlling nature can wear thin on his players, on others in his professional proximity and quite clearly now on the most influential elements of the English media.
For all he has achieved with England, Kiwis will likely always see him as the master of the one-off, a fiendish schemer of great moments, who struggles to prolong a role, largely because there is just too much rubbing up the wrong way.
We in New Zealand are not surprised to see what's unfolding, we're just surprised it took so long. And now we wait in fascination to see if the RFU are prepared to ignore the clamour and hope history is bucked and it all comes right again.
In the balmy, late October days before the 2015 World Cup final I met some old mates in London for lunch. We were joined by an English fellow, extremely disgruntled at having no cause to be emotionally involved in the business half of the tournament.
The England coaching job came up and he just about bit my head off when I suggested England could do worse than keep Stuart Lancaster in the job.
Perhaps I was a little bit fuzzy in my judgement, a combination of a bit too much Crozes-Hermitage and a liking for Lancaster as a person. Yes, he'd stuffed up his selections, but that's been a common World Cup affliction, one shared by at least three All Blacks coaches, and if Clive Woodward and Graham Henry were allowed to learn from failure and become World Cup winners, not to mention knights, perhaps Lancaster could too?
My new friend wasn't having a bar of it and ridiculed me for even mentioning the possibility. I asked him who, then?
"Eddie Jones."
"OK," I said, "fair enough", or words to that affect, adding…
"You'll love him… until you can't stand him."
More stories