Back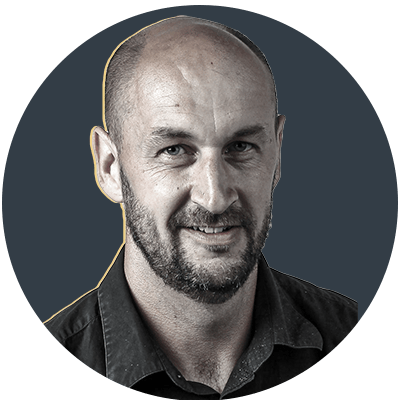 By Gregor Paul
Lost identity
With one casually delivered line late last year, Highlanders coach Tony Brown revealed precisely where he felt the club had gone wrong since 2018 and why his old mate Aaron Mauger had been let go.
Brown is the club's spiritual guide, the beating heart of the Highlanders. Pick any point in the club's 27-year history and Brown will have played a role, somehow, in shaping it as either player, assistant coach or head coach.
He kind of is the Highlanders which is why the 1999 Super Rugby final at Carisbrook was famously dubbed: "Party at Tony Brown's Place".
The Highlanders have played in two finals – Brown played in one and was assistant coach in the other – 16 years apart. He was unsuccessful in the first, triumphant in the second when the Highlanders were the greatest surprise package the tournament had seen.
They began the season as rank outsiders, a supposed rag-tag bunch of waifs and strays assembled mostly from those not wanted elsewhere, and ended it as champions.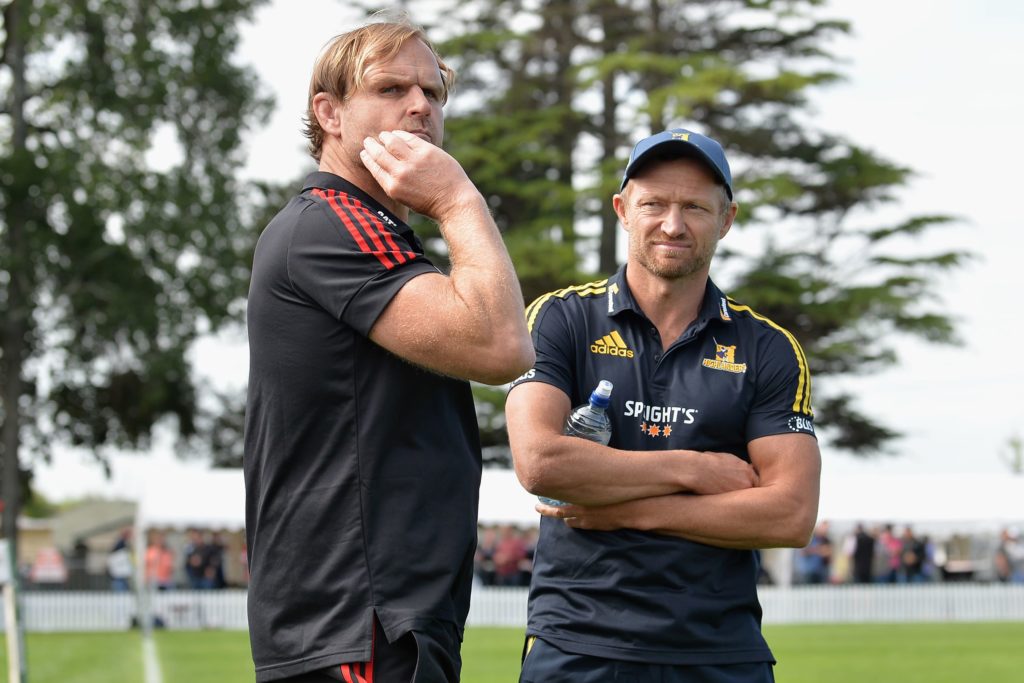 They had two stars – Aaron and Ben Smith – and an indefatigable desire to play for each other. They won a title on their esprit de corps; on their ability to scrap for 80 minutes every week.
Their title was built on guerrilla rugby – soaking up pressure through the resilience of their defence, counter rucking and counter attacking. The whole thing was built on their passion, their work rate and their innate understanding of a simple but effective game plan.
In 2016, Ben Smith was approached about playing sevens at the Olympics. He was keen, but when he was told he would have to be available for four tournaments beforehand and miss eight rounds of Super Rugby, he was out.
He was clear, as much as he would like to go to the Olympics, he wanted to play for the Highlanders more.
So when Brown, who having been assistant coach between 2014 and 2016, then agreeing to be head coach on an interim one-year basis in 2017 before returning to the club in 2020 to work alongside his former All Blacks team-mate Mauger, said the Highlanders needed to re-find themselves, it was a telling statement.
Brown is the club's spiritual guide, the beating heart of the Highlanders. Pick any point in the club's 27-year history and Brown will have played a role, somehow, in shaping it as either player, assistant coach or head coach.
"I just think it's really important that we create an identity that's [the] Highlanders," Brown said when he was a guest on Sky Sport's The Breakdown show.
"I think potentially we might have lost a little bit of that over the last few years. I want to take us back to that identity and make sure the players understand that, what the environment is about, play good footy and entertain the fans."
Brown's comment also provided some insight into why Mauger, the former Crusaders and All Blacks midfielder, who had a coaching stint with Leicester Tigers, did not have his contract extended by the Highlanders.
He'd been appointed head coach in 2018, taking the club to the quarter-finals in 2018 and 2019, before steering them to the middle of the Super Rugby Aotearoa table in 2020.
It wasn't spectacularly successful, but as Super Rugby tenures go, this was a solid pass, if not a little more than that.
But the Highlanders board disagreed and shocked most rugby observers in October when they announced Mauger was leaving the club.
All roads, then, lead back to this missing identity. Mauger was effectively fired because he didn't have that defined sense of what he wanted the team to be.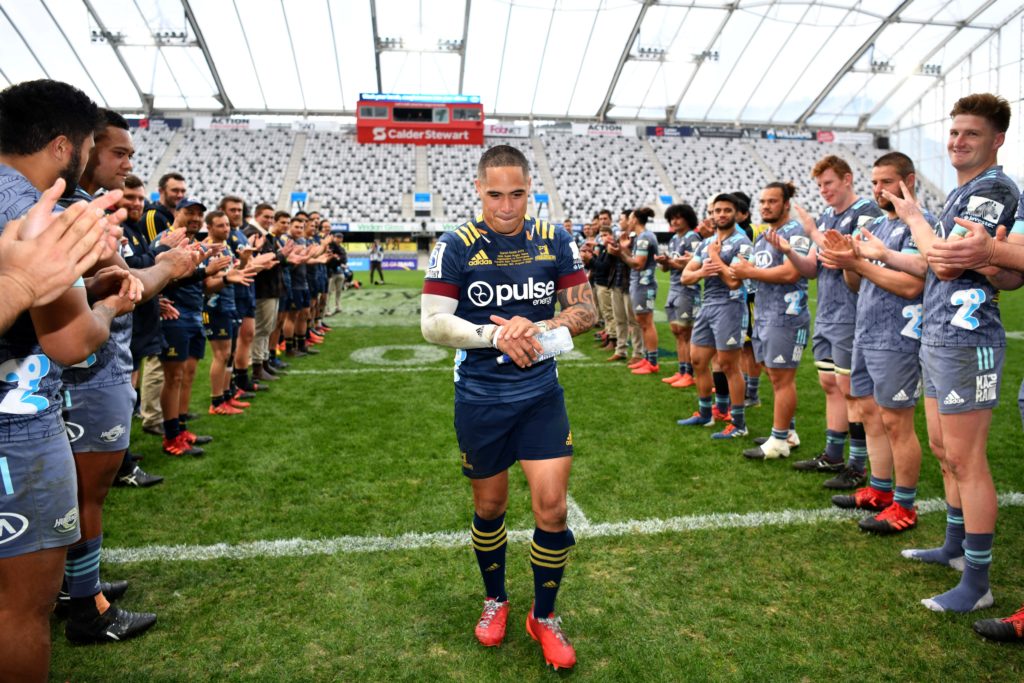 The question will then be what impact this all has. It is tempting to say not much, to label it an intangible incapable of over-riding the harder truth that the Highlanders simply don't have the quality of personnel or depth of experience to win Super Rugby Aotearoa.
But that is what everyone said in 2015 and yet each week, a team of relative no-names found a way to dig in and fight their way past the variety of all-stars they kept encountering.
It wasn't all down to hard work and commitment either. The other reason the Highlanders were so keen to bring Brown back from Japan, where he had been working with the Sunwolves and the Brave Blossoms, is that he brings a unique vision in how teams can attack.
I just think it's really important that we create an identity that's the Highlanders.

Tony Brown
The slickness and speed of Japan's attack at the 2019 World Cup was phenomenal and was largely why Ian Foster and Scott Robertson both wanted Brown to join their respective coaching teams when they were bidding to become All Blacks coach.
Brown was in huge demand, probably because as he told The Breakdown: "I was pretty limited in what I could do and always believed I would be a better coach than a player. I saw the game differently than a lot of people."
Brown, no matter what else he does or doesn't do as head coach, will give the Highlanders more imagination and that higher purpose. He will give them a better idea of who they are, how they should be playing and what it means to be part of the club.
"I think the Highlanders play their best rugby when they at the extreme," he said on The Breakdown. "We are not quite good enough to play within ourselves to beat sides.
"We have to got to back ourselves and play to 100 per cent to win games.
"We need to get the right environment and identity for the team. Create that and make it strong. Then we will build our rugby off the back of that."
The unkind way to interpret this would be that the Highlanders have a moderate engine – not a big beast of a thing like the Crusaders or Blues – but if they rev it up to the max every time they play, then it can compete with the best. It has worked before and it can work again as the Highlanders do have enough experience and quality in enough positions to be taken seriously.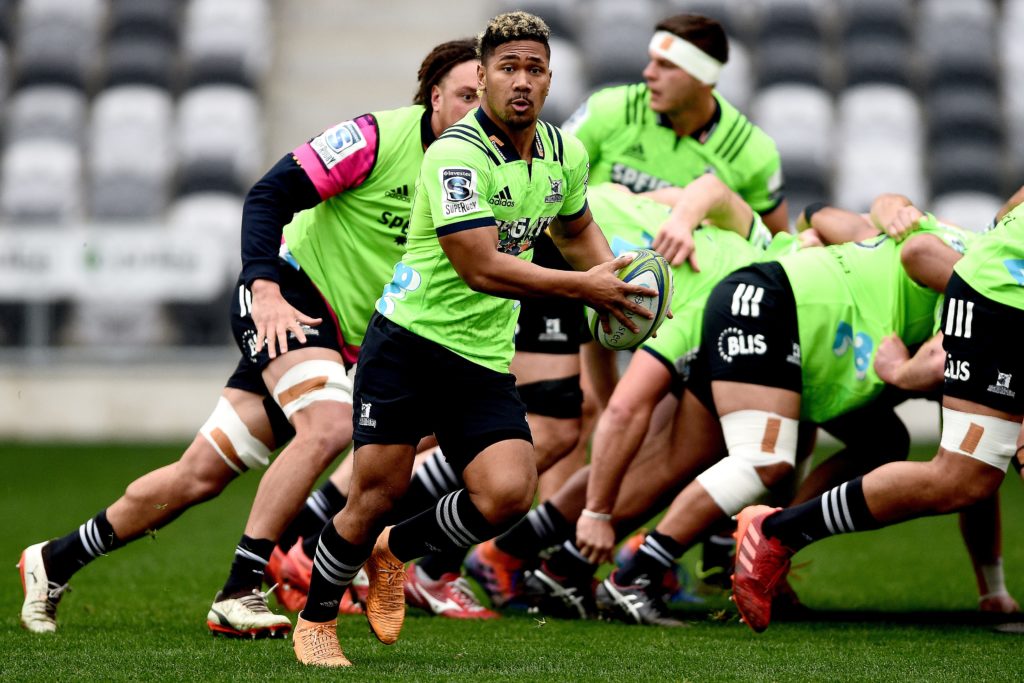 The presence of Aaron Smith alone elevates them into an attacking threat. This year Brown has hinted he will manage the veteran's workload and give the hugely promising Folau Fakatava more game time and the Highlanders will have the same one-two halfback punch they had in their prime when Fumiaka Tanaka worked in tandem with Smith.
Josh Ioane, is potentially an All Black No 10 in the waiting and there is finishing power out wide now that Solomon Alaimalo has joined from the Chiefs and Nehe Milner-Skudder has recovered after seemingly years of cruel injuries.
The pack has a definitive edge to it, hosting several abrasive characters such as Liam Squire, Shannon Frizell and Japan's Kazuki Himeno as well as promising locks Pari Pari Parkinson and Manaaki Selby-Rickit.
The Highlanders may not end up too much higher on the table than they did last year, but they will do so at least with a clearer understanding of themselves.
More Highlanders stories