Back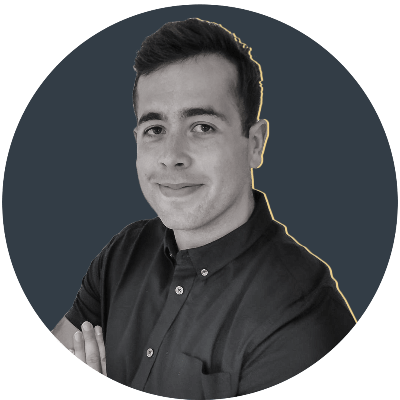 By Jamie Lyall
John Hardie's race is run
John Hardie is an unabashed, self-proclaimed rugby obsessive. He has been for as long as he can remember, since his boyhood days on New Zealand's South Island when he'd be so excited to get to training that he'd devour his breakfast cereal while wearing his gumshield. The consequences were predictably messy.
"Take your bloomin' mouthguard out!" his mother would cry.
Even now, Hardie's partner, Lisa, groans when the sixth match of the weekend appears on their television.
"Not again, John, surely there can't be another one."
"Oh yes, there's a Pro14 game kicking off over in Ireland."
Hardie always played like a man besotted with his sport, all heart and fire and industry on the open-side flank. He hurled himself around with an honest belligerence, his flagrant disregard for his own body often veering into kamikaze territory.
I didn't want to hang around and be, not a burden, but not give myself the justice that I think I deserved. It's looking after my welfare a bit.

John Hardie
It is why team-mates adored and respected him. It is why coaches wanted him in their teams. It is why he won two Ranfurly Shields and a Super Rugby championship back home. It is why, two months out from the 2015 World Cup, he was flown across the world to Scotland and why any locals irked at the transplanting of another Kiwi into the side quickly changed their tune when they saw him go to work.
It is also why, approaching his 33rd birthday, Hardie is ready to retire. He wants to leave the game on his own terms before the game inevitably chews him up and warps his body permanently. Newcastle Falcons' heavy loss down at Exeter was his final match of professional rugby.
"I've had a sore back since I was reasonably young so it was about managing that, and I found I wasn't recovering as quickly, a bit slower getting out of bed in the morning," Hardie tells The XV.
"I didn't want to get that point where I really stuffed myself if I'd done another one or two years. I thought it was time to give the body a good rest and it's reached its limits after some of the games now, especially in the Premiership where it's so physical. It takes four or five days to recover instead of the one or two that I was used to when I was younger.
"I didn't want to hang around and be, not a burden, but not give myself the justice that I think I deserved. I thought, could I do this another year? I sort of knew it was time to hang the boots. It's looking after my welfare a bit, and hopefully I'll be able to play golf another 30-40 years."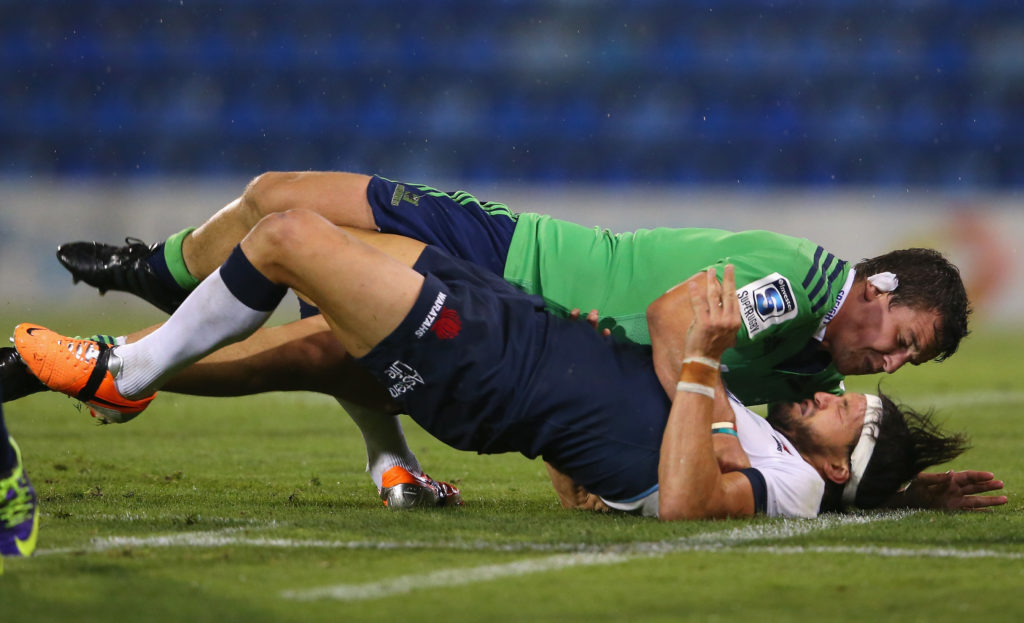 For now, Hardie has settled in Edinburgh, his adopted city. He will enjoy a serene summer before pursuing a career in strength and conditioning. He longs to work with a professional sports team someday.
Edinburgh feels like home, but six years ago, stepping off the plane here for the very first time, it was like walking into a bonfire.
Hardie had come through the ranks of his Southland province, and earned his place in Super Rugby with the Highlanders. Injury robbed him of a more prominent role in their magnificent 2015 title run, but his form over the years had been compelling. Vern Cotter, the gruff Kiwi coach in charge of Scotland, was only too aware of that, and Hardie's Scottish ancestry.
"It all happened so quickly," he says. "We won the final, and four days later, Vern Cotter called me and said, 'Do you want to come over and give it a crack?' I was just like, 'S**t yeah'. Within the next day or two I was on the plane to Edinburgh, and I was gone. I didn't come back for a year, until the next break."
The voyage was daunting, the anxiety at how his new team-mates would perceive him almost crippling.
I got to the last flight and I was like, I actually don't want to get off this plane, I'm s****ing myself. I remember all these messages coming through on Twitter… I can't deal with this sort of stress.

John Hardie
"I remember sitting on the plane and I got to the last flight and I was like, I actually don't want to get off this plane, I'm s****ing myself. I got to Edinburgh Airport and it was on Twitter, I just remember all these messages coming through, me being tagged in it… this is a bit much for me, I can't deal with this sort of stress.
"Nathan Hines picked me up from the airport, and I went into a flat with Jim Hamilton for a night, and then stayed in an apartment block. Going to my first training was scary eh, they must be thinking, who does this guy think he is coming in like that? I was always going to get some people who weren't happy about it but I just had to put my head down and train as hard as I could.
"I got that opportunity and it went from there. It was scary, but it was one of the best things I did for my rugby, by far."
After debuting against Italy in a warm-up match, the first of 16 caps, and introducing himself to with some great, walloping shots, Hardie soon became an obvious inclusion in the squad proper. Scotland came of age in that tournament. Hardie's campaign began with a thunderous display against Japan, followed by a man-of-the-match performance in the win over Samoa, and ended with Craig Joubert, the Wallabies, the deluge and the angst at Twickenham.
"It was real crazy, a wee bit like a dream. All of a sudden, you're playing Japan at packed-out Kingsholm, and I've never experienced anything like it. And you're playing at Twickenham. You look back on it now and appreciate it so much. Those are the things that will stay with you for life.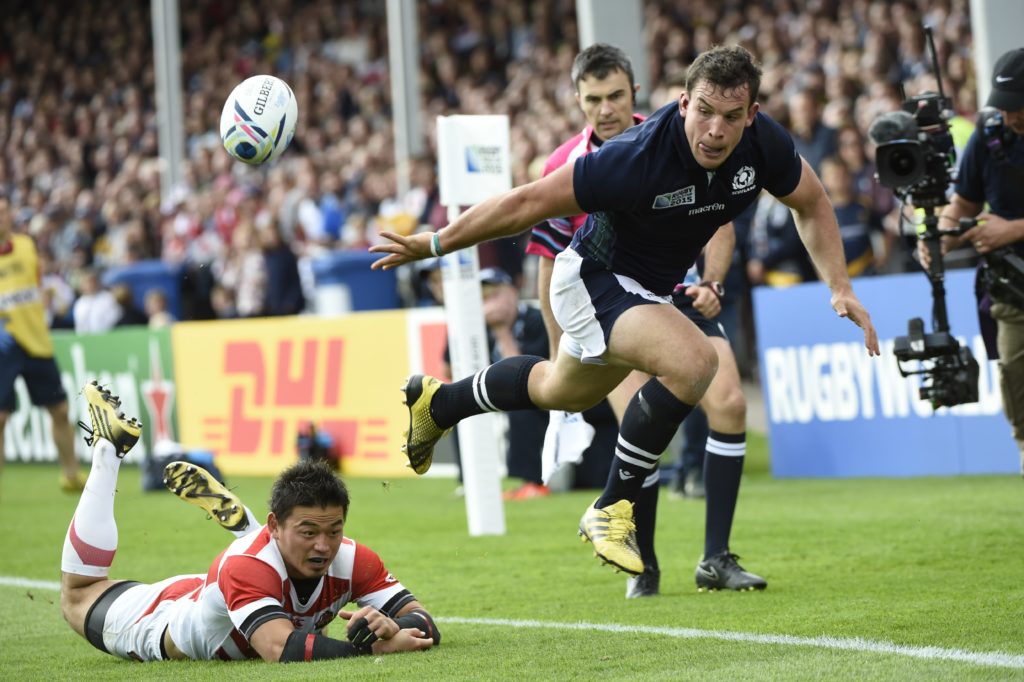 "Vern was awesome. He was straight to the point, no beating around the bush, you knew what you needed to do for the team and that's what I liked from a coach.
"First day, he got me in the office and said, 'Mate, there are a lot of passionate players here, go out and prove yourself'. I was like, oh no. But Vern treated me very well – hard-nosed but fair. That's all we can ask.
"He's up there with one of the top coaches I've had. Some people might think he's a bit harsh but that's what I like, I like a bit of old school, and he did a really good job with the Scotland team from that World Cup onwards."
A deal with Edinburgh was swiftly thrashed out, but these days in Scotland were not all cosmic rugby and deep fulfilment. They ended on the sourest of notes. Allegations that Hardie took cocaine on a night out in the capital. A suspension for gross misconduct imposed by Scottish Rugby, who did not renew his contract when it expired in the summer of 2018.
Hardie has spoken bravely since about the shame he felt, the wounds he feared he had inflicted on his parents, even the stories that would pop up for years to come if anyone put his name into Google.
If any player went through the same thing that I did, I would really hope it was dealt with a lot differently. And I'd hope there would be more support around what happened.

John Hardie
"I made a mistake, and I took the consequences of it. It made you realise how strong you actually were, how awesome some of your friends and family were. I just think it moulded me into a better, stronger person."
Hardie's case was later cited by Tim Swinson, the Saracens lock and the driving force behind a long-awaited Scottish players association. Swinson felt it was an example of the need for independent representation. Scottish Rugby pledged to provide the flanker with "personal and professional support", but Hardie felt judged and chastised rather than helped. He is now an ambassador for LooseHeadz, the rugby foundation and clothing brand that aims to raise awareness around mental health.
"I suppose, if any younger player – or any player – went through the same thing that I did, I would really hope it was dealt with a lot differently," he says. "And I'd hope there would be more support around what happened.
"I would like them to look at the why. Why is he doing that? Is he struggling with something? Instead of rushing to protect themselves. That's a big thing about mental health – you've got to look at the source of the problem first and dig a bit deeper.
"That's where rugby has got to improve – look at the why, look into the player and learn about them individually and ask those questions. If people are going off the rails or are doing something wrong, there is going to be a reason behind it."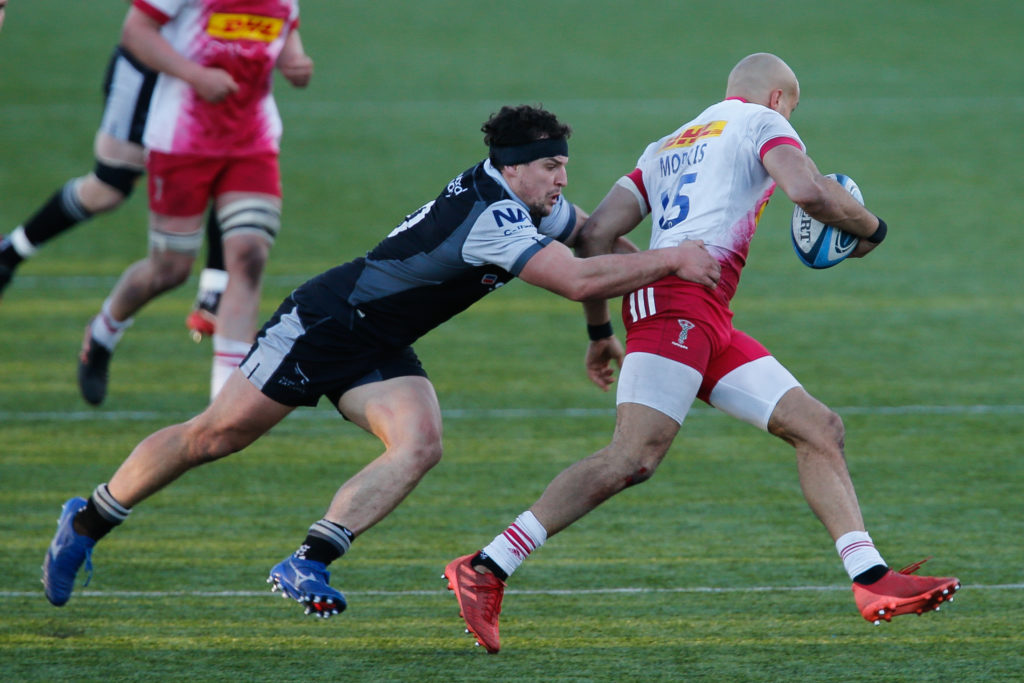 The upshot was a fraught period of unemployment and uncertainty. Hardie went to France, where he lived with former All Black prop Jamie Mackintosh, but had his hopes of signing for Clermont dashed by a failed medical. The outlook was getting rather bleak, when Dean Richards and Newcastle threw him a lifeline. His gratitude to the coach and the club remains rock solid.
"You've had a job since you left school playing rugby, then you're four months out of the game. I was lucky enough that Dean likes taking chances and he took a chance on me, and I couldn't have been happier. I can't thank Dean and Newcastle enough for that. I was there on a short-term contract and before Christmas 2018, I'd signed another two-year deal.
"It was something I really wanted to do, play in the Premiership, and to say I played quite a few games in that league was a pretty cool thing. With the Championship getting cut early during the Covid period, then I was injured the first eight weeks of this season… I was like a little eight-year-old boy getting all nervous about playing again. One thing that never went from me, I still got nervous before every game. That just shows what it meant to me."
Hardie wants to be remembered as a "good team-mate, a caring guy, someone who is easy to get along with, wore his heart on his sleeve and never let his team-mates down". The sheer volume of tributes and messages, and the status of those sending them, bear that out. These traits that served him so well in battle are the same qualities that stand him in fine stead for the challenges to come.
More stories from Jamie Lyall
If you've enjoyed this article, please share it with friends or on social media. We rely solely on new subscribers to fund high-quality journalism and appreciate you sharing this so we can continue to grow, produce more quality content and support our writers.