Back
By Jamie Lyall
Jake Polledri: 'The hardest thing is having no answers'
The cider can shows a figure running through the mountains, a rugby ball tucked under its arm. Its braced, striding pose is mirrored in the water flowing beneath. A star sits proudly in the sky. The snow-capped Alps are the backdrop. 'Fratello', Italian for brother, is emblazoned across the aluminium.
The rugby player is Jake Polledri. The reflection and the star, his brother Sam, who died, desperately, of a heart attack last February aged just 24. The design is Jake's tangible tribute to his sibling.
Back then, Polledri was midway through a two-year recovery from heinous injury, the halfway point in his astonishing return to Gloucester's team and Italy's Six Nations squad. He had set up Just Pressed, a craft cider business, while immobilised by the damage wrought to his leg.
Since Sam's passing, the family have set up a foundation in his name, together with Great Western Air Ambulance. Sales of the Fratello cider have helped fund the installation of seven defibrillators around Bristol, their home city.
"My mum is popping defibrillators up all over the place," Polledri tells RugbyPass+. "We've had them used 11 times. The more we can get in place, the better. It's really crucial for people who have out-of-hospital cardiac arrests. I think less than 10% survive when it happens out of hospital.
"If you ring 999 because someone may be having a cardiac arrest, they'll only send you to a defib if you're within 400m, otherwise they'd rather you do CPR. Those first four minutes are crucial. After four minutes, it drops from a 75% chance of survival to below 20%. It's crazy.
When he passed away, we thought, how good would it be to have a cider named after him?
"Sam dropped in the middle of Bristol and there was no publicly accessible defib available. The energy around that is helping us get to where we need to be. It keeps Mum and Dad very busy.
"I actually handed Sam some cans before he died and he loved it. When he passed away, we thought, how good would it be to have a cider named after him?
"Sam is registered as a star – Callum Braley, who is a good friend of mine, actually did that. That's a really nice little touch on the can. There are a few other little subtle things. It's exactly what we wanted."
Sam was an accomplished rugby player himself. He represented three Bristolian clubs, including Dings Crusaders. He was fit and active and thriving. A cardiac arrest seems unfathomable. Nearly a year on, the family are left with head-wrecking questions.
"The frustrating thing is not knowing the answers," Polledri goes on. "Sam had a post-mortem, we have no hereditary heart condition in the family, there were no issues, just really, really bad luck. We have no answers as to why it happened. That's the most difficult thing. The positive thing around it is the energy that Mum, Dad, my brother, myself are putting into the defibs."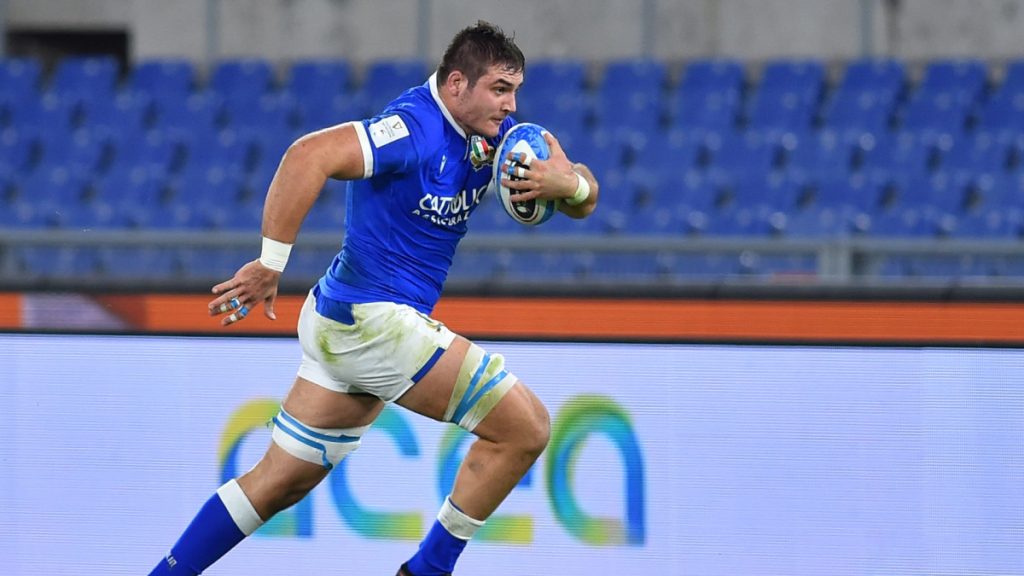 This, amidst the fight against gruesome injury, was a crushing blow. Polledri can tell you the date and time his knee gave way and his leg was obliterated. An innocuous slip against Scotland in November 2020. A foreboding crack. A few frantic seconds flooded with adrenaline, then excruciating pain.
Polledri ruptured all three cruciate ligaments in his knee, tore his hamstring off the bone, tore his calf and fractured his leg for good measure. Lying on a physio bed days later, he realised he could not move his toes. Cue more frantic travelling, more tests, and the even more troubling diagnosis of 'drop foot', where the nerve running down the knee is damaged and the foot paralysed. For close to a year, there was a very real fear he would never walk unaided again, let alone maraud on the paddock of Kingsholm or the sun-blistered turf at the Olimpico. Only an electromyography test (EMG), performed to assess the electrical activity of nerves, showed signs of recovery.
"Even though it sounds, and is, horrific, I still count myself quite lucky that I didn't sever the nerve and permanently paralyse the foot," Polledri says.
"Until I had that EMG a year after the injury, I didn't know if I was going to be able to walk again properly. There are people out there with drop foot who you might not see because of the stuff they can do with splints and orthopaedics. But the chances of you being able to play professional sport with drop foot are pretty slim. That's where I could have been.
"Until that EMG, there was a lot of doubt. For someone who really wanted to play again, a lot of it was bubble-wrapped because they don't want to crush your dreams. It's good that it was because it turned out I was good after a year and the dreams of playing again would come true without me getting too demoralised."
You go from running into people for a living to not even being able to get up for a pee. I was dust, really.
With most injuries, an athlete is presented with a roadmap. Some rest, many hours of tedious rehab, physiotherapy and conditioning, and a gradual return to training. With nerves, things are different. Intangible, subjective and maddening in the way a brain injury can be.
"You're so used to smashing into things, the harder you try and the more hours you put in, the more it rewards you," Polledri says. "Nerve injuries are not like that. It's just a time game.
"I was fully running with full drop foot; I just had a splint. We forgot about it and cracked on. As soon as I took the splint off, I was like Superman with his Kryptonite, but we didn't want it to hinder what we were doing with the knee. It took a year to get a single movement, but from the point I got a movement, you could see it improve week by week."
Polledri attacked his knee rehab with ravenous thirst. He could do nothing about the limp foot and the wounded nerve, but he could certainly bulletproof his body from further damage. Not at first, though. For twelve weeks, he was ordered not to walk. To fix his torn hamstring, a graft was taken from the muscle in his good leg. He was confined to a wheelchair, shunted around by doting fiancée Becca, a mighty athlete robbed of his independence and mobility.
"And pride," Polledri points out. "You go from running into people for a living to not even being able to get up for a pee. I was dust, really. I was stuck on the middle floor of my house not able to do anything besides watch Netflix.
"One of the first trips we took after I got home was going to see the physio at Gloucester. I jumped in the back of the car, slid my arse across the seats and stretched my legs out. My feet were still sticking out of the car and Becca just naturally walked over and shut the door – right on my legs. Honestly, it sounded like someone had been killed in the estate, I screamed so loud.
"Becca was basically doing everything. We'd just bought a dog which I couldn't walk – and it's a big Rhodesian ridgeback so it wasn't an easy walk, dragging her around. I couldn't go down the stairs so she was bringing food up.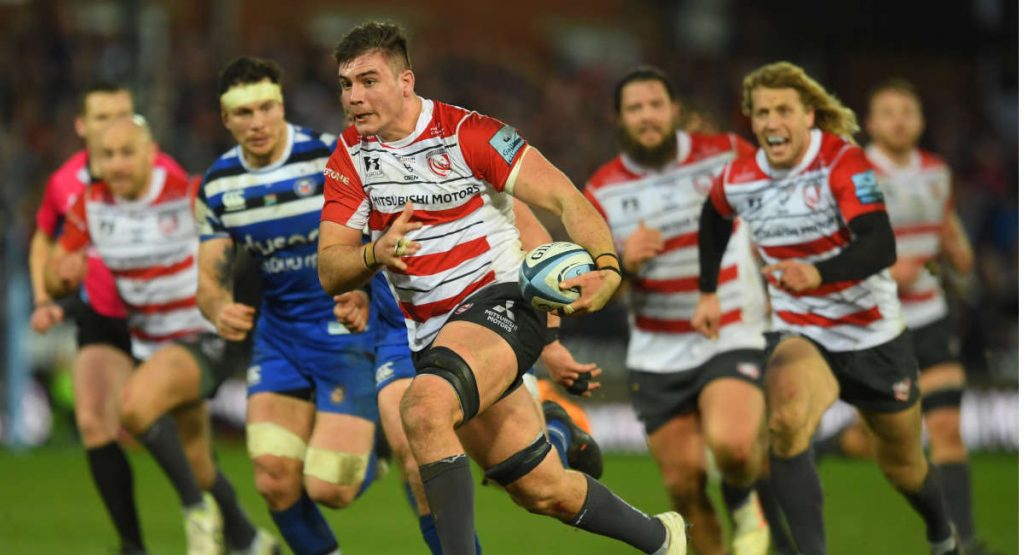 "These are strange memories, but I remember having a milk carton next to me to pee in. You don't want to get up and go to the toilet, so you use the carton which is what you do in hospital with those cardboard containers. I haven't even mentioned showering which is brutal as well because you can't get your stitches wet.
"It tests your relationship. You get a lot closer. It's horrible at the time, funny when you look back on it. Your partner is your shoulder to cry on, vent your frustration at not being able to do what you do for a living, because there is nobody else there to listen to you. It is tough for them as well."
The ordeal, at last, is over. Twenty-two months and seven days post-injury, he ran out for Gloucester in a Premiership Cup match. He has now played six club games, enough to convince Kieran Crowley he is ready for Test rugby once more. In his absence, the narrative following Italy and the landscape in which they operate has shifted hugely. Seismic wins over Wales and Australia demanded that. They have brilliant young tyros emerging, fearless and driven and playing wonderful rugby.
"The players we've got are amazing. We've got some stardust. We are this exciting team and have been for a while, but we can't keep saying that. We've got to back it up now. We've got to get the wins and get a lot more respect for what we are as a team, and the position we have in the Six Nations, which I think is coming.
"We're not stupid, you know, we know we are the underdogs but by the end of it we want to make sure we are on a level playing field with everyone else in a few years."
A lot of people said with the nerve injury you'll never be the same again, or at the beginning, you'll never play again. There's a bit of proving those people wrong.
And what of the player Crowley is getting his paws on now? Is it too much to expect, after all he's been through, that Polledri should roar back the same rampaging colossus, the heartbeat of club and country?
"A lot of people said with the nerve injury you'll never be the same again, or at the beginning, you'll never play again. There's a bit of proving those people wrong; that's one of the motivators. But the main one is the amount of effort I put in myself, the hours, the stuff you don't see.
"For the first 18 months, every time I ran, I had someone looking at slow-motion footage to make sure I was running properly. I'm a lot better biomechanically. I'm a lot stronger than before. Given the extent of the injury, I basically became a gym monkey for two years. And speed-wise I'm back up to where I was. There's no reason I can't be better than before. That's the goal. It might not be tomorrow, but it's not going to take five years. I am who I am, I just need to get some game time."
The past two years have changed Polledri – how could they not? They have taught him lessons. They have shaped his view of the sport and his role within it, his life and what he wants for his future. He never got to see Peter, his father, playing in any of 300-plus outings for Bristol. And so it is with immense pride that he and Becca will welcome their first child, a son, in April, knowing Polledri will be able to share those moments and those memories with his boy.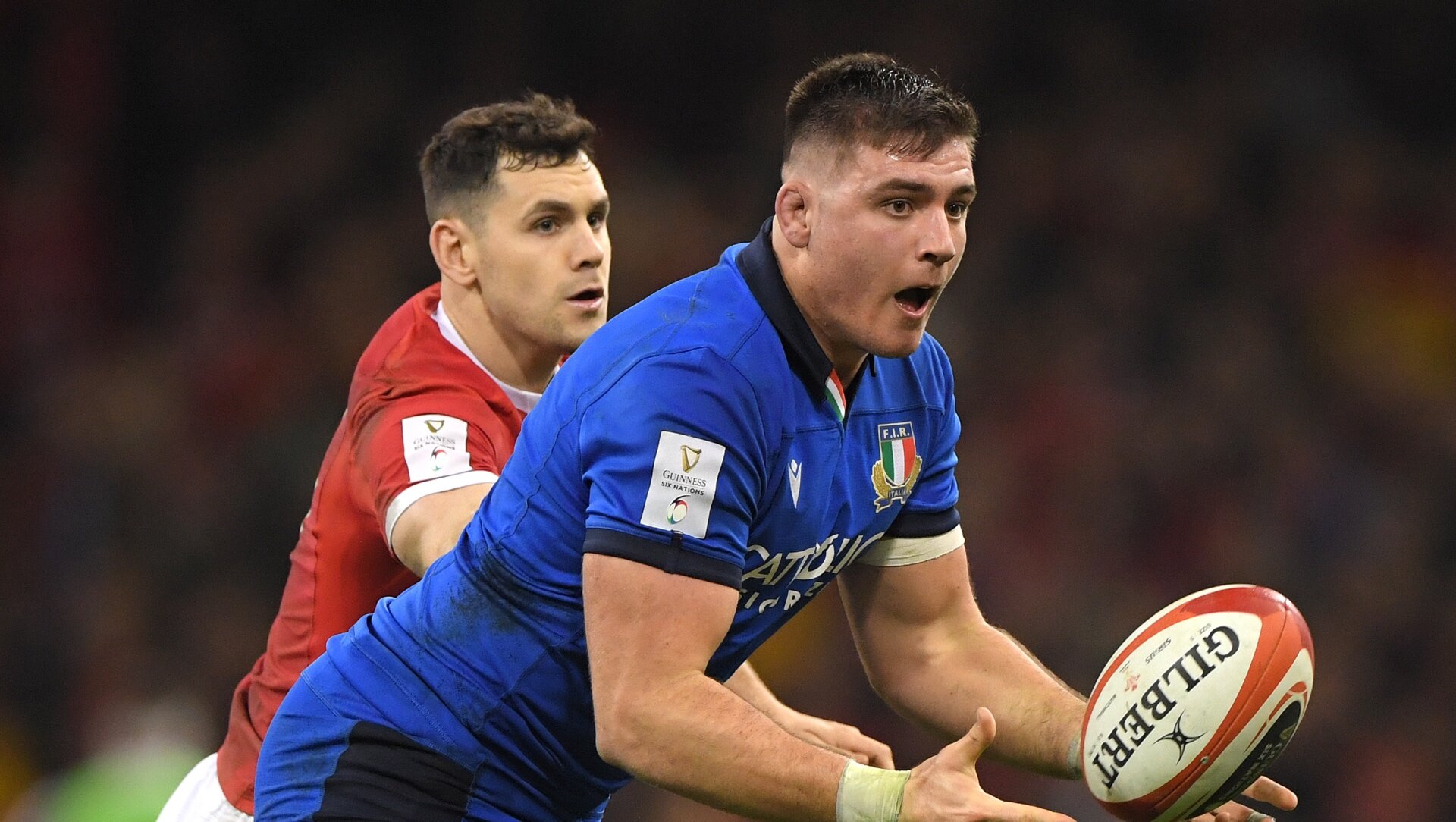 "I always wanted to make sure my child saw me play rugby. I've always dreamed of that, walking my kid around the field. The reality of having a little one is scary, but I'm so excited for it, so ready for it.
"Potentially losing my career from a slip, moving forward, you have a determination to live life. It's not just rugby now with my brother, it's life. You are so motivated to do things right, do what you want to do, and make sure you give it your all. Basically, don't give a s**t, crack on with what you like doing and make sure you're enjoying everything you do because you never know."
A maelstrom of emotion will accompany Polledri on his return to the Test arena. It may not come on Sunday against France. It may not come at all this Six Nations. But it will happen, and when it does, it will stir so much within him. Grief, love, pride, pain and a thousand more feelings.
"To be involved in something like this after such a long injury is amazing. It'll be almost a debut again, if I can get on the pitch and prove to everyone I'm fully fit. Sam wanted to see me getting back. He'll be watching."