Back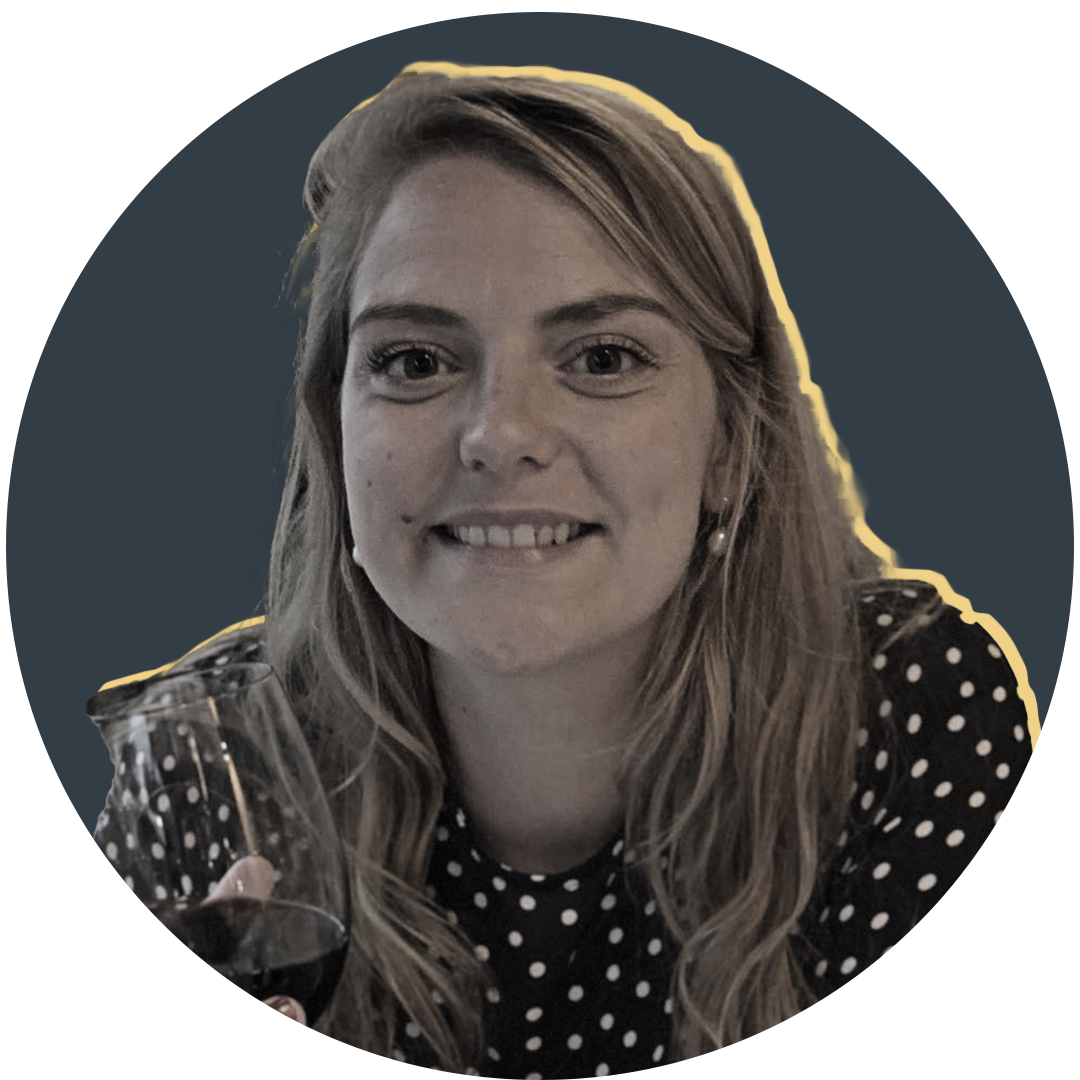 By Lucy Lomax
Jade Konkel's burning desire
When Jade Konkel announced she was stepping back from rugby in March to become a firefighter with the London Fire Brigade, it raised eyebrows. No surprise, when you consider her status as the first woman to be contracted by the Scottish Rugby Union and considered by many as the finest player in the Scotland Women's programme.
Deciding to leave the sport which pays your bills six months out from the World Cup (before postponement) and in the midst of Scotland's World Cup qualifiers, Konkel's decision to down tools merited further questions. Unsurprisingly, the pandemic acted as the tipping point.
"When Covid hit, it opened my eyes that I needed a lot more security and stability in my life," Konkel, the 43-times capped Scottish No8, said. "I want to save for a house and for a family and I needed to start thinking about the future and how I could actually better myself in the long run.
"You never know when rugby is going to end and because there was so much uncertainty around Covid, I had to put my adult shoes on and think about what I wanted to do in life.
With all the uncertainty around Covid, I had to put my adult shoes on and think about what I wanted to do in life.
"The thought of joining the Fire Service had been in my mind since a young age and there was an opening to apply, so I went for it thinking it would be a super long process and then it just kind of took off so quickly. Before I knew it, I was getting invited to welcome days on Zoom, invited to do the Maths and English tests online and before long I was going in for an interview, all over a period of eight months. I hadn't told anyone, even my parents, until I passed my interview!"
There was soon no going back for Konkel, with her employers brought into the conversation about her switching lanes, as Scotland continued to fight for World Cup inclusion.
"I had a start date offered to me and if I wanted to do it, I had to do it now. I knew that not everyone gets the chance to be accepted into such an amazing organisation, so I mapped out the pros and cons. It was funny, I had so many lists, I even colour coded them." After much soul-searching, she made her decision.
"The SRU totally understood where I was coming from, especially Bryan Easson, the Scotland coach. He has a people-first approach, listened to what I had to say and totally understood. Throughout the whole process I was supported, and Scotland said they would back my decision 100%."
The reality is that Konkel's decision to switch careers, from a paid professional player back to an amateur, is a statement about the financial stability and career options offered to elite professional players at the top of the women's game.
Professionalism is still in its infancy on the female side of the sport but why did Konkel make such a life changing decision in the prime stage of her career?
"First and foremost, to begin the era of professionalism of Scottish Women's rugby as the first ever woman player contracted was fantastic," reflects Konkel.
"However, I still think there's a long way to go, like everything in women's sport. I guess in a way it does say something that I had to stop rugby to begin another career with more certainty and stability but the women's game is on a path to where it needs to be in my opinion. Unfortunately, I am getting a bit older and I had to weigh up whether having stability as a player would happen in my career, and the answer was probably no, so I had to make a decision based on my timelines and my future.
"When I was contracted I was the first but I'll never be the last. With my age and my future life plans, it was a hard decision to make, especially with the World Cup qualifiers still in the balance."
It does say something that I had to stop rugby to begin another career with more certainty and stability but the women's game is on a path to where it needs to be in my opinion.
Due to the pandemic, Scotland are yet to play their World Cup European qualifiers, with Konkel's home nation missing out on both the 2014 and 2017 editions of the tournament, but the fire still burns bright to represent her country at the pinnacle event in the sport.
"For my career as a Scotland player, to go to a World Cup would mean absolutely everything to me and that is still in the forefront of my mind. Given my circumstances, I was actually quite happy it got postponed."
With the World Cup now taking place in October 2022 and firefighting training finished, the 27-year-old is determined to balance full-time work with rugby, returning to her usual weekday routine before turning professional.
"I don't quite know how rugby slots in yet, but I want to make it happen. I've had conversations about my availability with Harlequins which will be based around my rota and schedule. The women's game is still mostly amateur and clubs have to understand players have other commitments, which they do.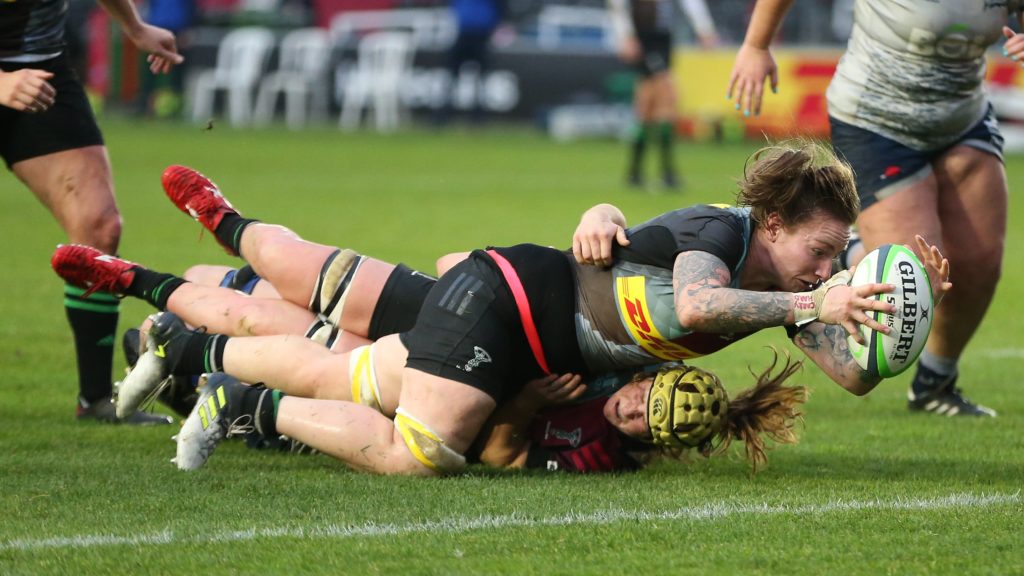 "From an international perspective that's going to be another conversation based on annual leave and any other leave that I can get and trying to be available for as much as possible.
"With everything that went on with Covid last year, to have stepped away at the time I did was the best thing I could have done, so hopefully when I come back you're going to see a whole new player. I now need to build myself back up to full rugby fitness and hit the ground running in pre-season."
Konkel also admits seeing Harlequins Women win the Premier 15s league title last month has added to her motivation.
"I felt super happy for the team when they won but there was a part of me that really wished I was on the pitch. I still think I've definitely made the right decision but it also just made me so much more eager for the new season to happen and hopefully to be back."
When I come back you're going to see a whole new player. I need to build myself back up to full rugby fitness and hit the ground running in pre-season.
Konkel's desire to balance work and rugby mirrors another talented Scot who juggled her rugby career in the Emergency Services; Harlequins forwards coach, Karen Findlay. The respected coach split the past five years between coaching and her role in the Metropolitan Police and is now set to step away from the sport for the time being.
"Karen was my first ever Scotland coach, she brought me into the squad in 2012 and I've known her since I was 18," Konkel says.
"Karen has been instrumental in making me the athlete I became. She was messaging me in the background when I was over playing in Lille, constantly asking me: "When are you coming [to Quins?]", "What are you doing?", always trying to stay in the loop, so actually being able to come over and join Harlequins and get two years under my belt at the club with her as a coach was fantastic.
"She is someone with so much grit and determination, you can learn so much from her, she's very black and white with what she wants and that's not a bad thing. It was a great send-off to have Harlequins win the league."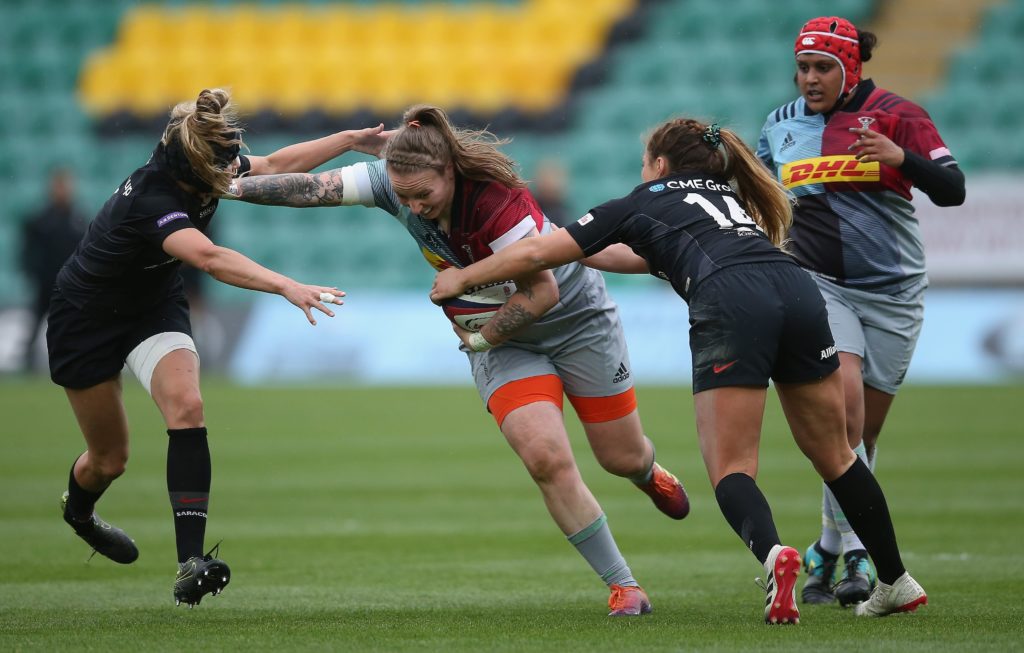 With many often citing crossovers in many aspects between rugby and the Armed Forces, Konkel agrees that similarities can be drawn with rugby training and the Fire Service, albeit with differences in the fitness tests.
"With the fitness tests, it's the only test I've ever done well in, normally with rugby fitness I'm terrible, if you based selection off fitness tests it probably wouldn't be good news for me!
"The Fire Service tests involved carrying hoses and having stuff over your shoulder and running, it was fun, but very hard and actually a lot more intense than I ever anticipated.
"We also had a big block of pre-course learning before we even started, with an exam on day one. Every night I would go home and have to revise certain modules for a few hours after doing a long day of practical stuff. The physical aspects meant you're burning a lot of calories, we were doing pumps and ladder drills, being blindfolded in a dark room and having to find our way out. There were definitely some tears throughout, but it was a nice group that we worked with and I was overjoyed to pass the 11-weeks of training."
It appears Konkel has always been one for looking at the bigger picture when it comes to rugby and life, and this instance is no different.
"I'm looking forward to getting back to rugby but overall, working in the Fire Service is about saving and helping lives and that is important to me. If you can make a difference, then you've done a good day's work."
More stories from Lucy Lomax
If you've enjoyed this article, please share it with friends or on social media. We rely solely on new subscribers to fund high-quality journalism and appreciate you sharing this so we can continue to grow, produce more quality content and support our writers.