Back
By Tom Vinicombe
Incumbent All Blacks' pain could be Shaun Stevenson's gain
Steve Hansen made what appeared to be somewhat of a kneejerk change to the All Blacks starting line-up ahead of the Rugby World Cup in 2019.
Off the back of a sizeable defeat at the hands of the Wallabies in Perth, New Zealand's two most experienced wingers, Rieko Ioane and Ben Smith, were dropped from the side for the following week's rematch in Auckland.
The response from the All Blacks after the 47-26 loss in Western Australia was immediate. The Wallabies had likely expected a blowback after inflicting a record defeat on their trans-Tasman rivals but even with that knowledge, they couldn't subdue the black wave that enveloped them at Eden Park.
The two men who replaced Ioane and Smith, George Bridge and Sevu Reece, both crossed for tries in a resounding 36-0 victory, and that new wing combination was retained for all the remaining 'big' matches of the year – culminating in NZ's well-documented defeat at the hands of England in the World Cup semi-finals.
Of course, if you were to put your finger on the two or three major causes of the All Blacks' surprise loss in Tokyo, it wouldn't be the selections of Bridge of Reece that you would find most fault with. Perhaps the experience of Ben Smith – with over 80 appearances and a decade of Test rugby to his name – could have helped galvanise the squad when the chips were down, but New Zealand were ultimately outplayed and physically rag-dolled by their opposition.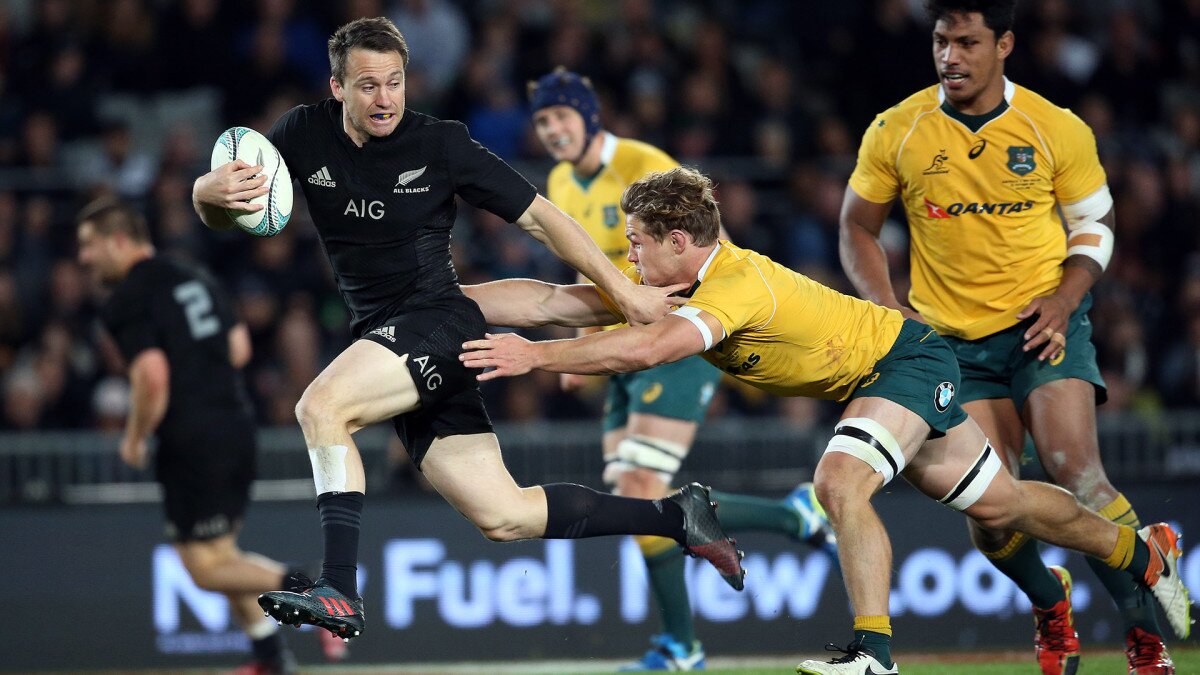 Still, "If I had my time again, I would have picked him," Hansen revealed in Smith's recently released biography.
Now, four years on, new coach Ian Foster faces a similar dilemma ahead of the impending World Cup. New Zealand's two current first-choice wingers, Caleb Clarke and Will Jordan, must both have question marks over their involvement in the tournament.
Clarke was a breakout star for the All Blacks in 2020, making some big plays against Australia en route to NZ's Tri-Nations title. There were a few rough edges to his game but at 21 years of age, there was still plenty of time for growth.
Almost three years on, and it's not obvious whether Clarke actually has developed into a better player just yet. While he has looked a world-beater against Australia, he wasn't able to replicate that form last year against the likes of South Africa, Scotland or England.
That's not to say he won't get there. By the end of the season, it's altogether possible that Clarke will have proven himself a world-class outside back. There's also the possibility, however, that Clarke's inability to push on causes a few late-night headaches for Foster and his fellow selectors.
There will also be concerns over Will Jordan – but for very different reasons.
It's now been almost six months since the 24-year-old [Jordan] took to the field.
Jordan was suddenly withdrawn from the All Blacks' end-of-year tour despite already making the trek over to Europe after experiencing recurring inner ear issues.
"He's dealing with a vestibular issue that's not progressing fast so rather than him or us having any pressure around his return to play it's just better making an early decision and just let him chill out and come right and come back firing next year," Foster said ahead of NZ's match-up with Wales.
The Crusaders revealed ahead of the Super Rugby Pacific kick-off last month that those same issues still remain.
"Will Jordan is continuing to progress his involvement in rugby training following the diagnosis of a migraine-related condition during the 2022 All Blacks season," read the statement. "Related symptoms continue to settle and specialist opinion has confirmed they are not concussion related.
"He is working towards a return to play for the Crusaders, but the exact time frame of this is uncertain."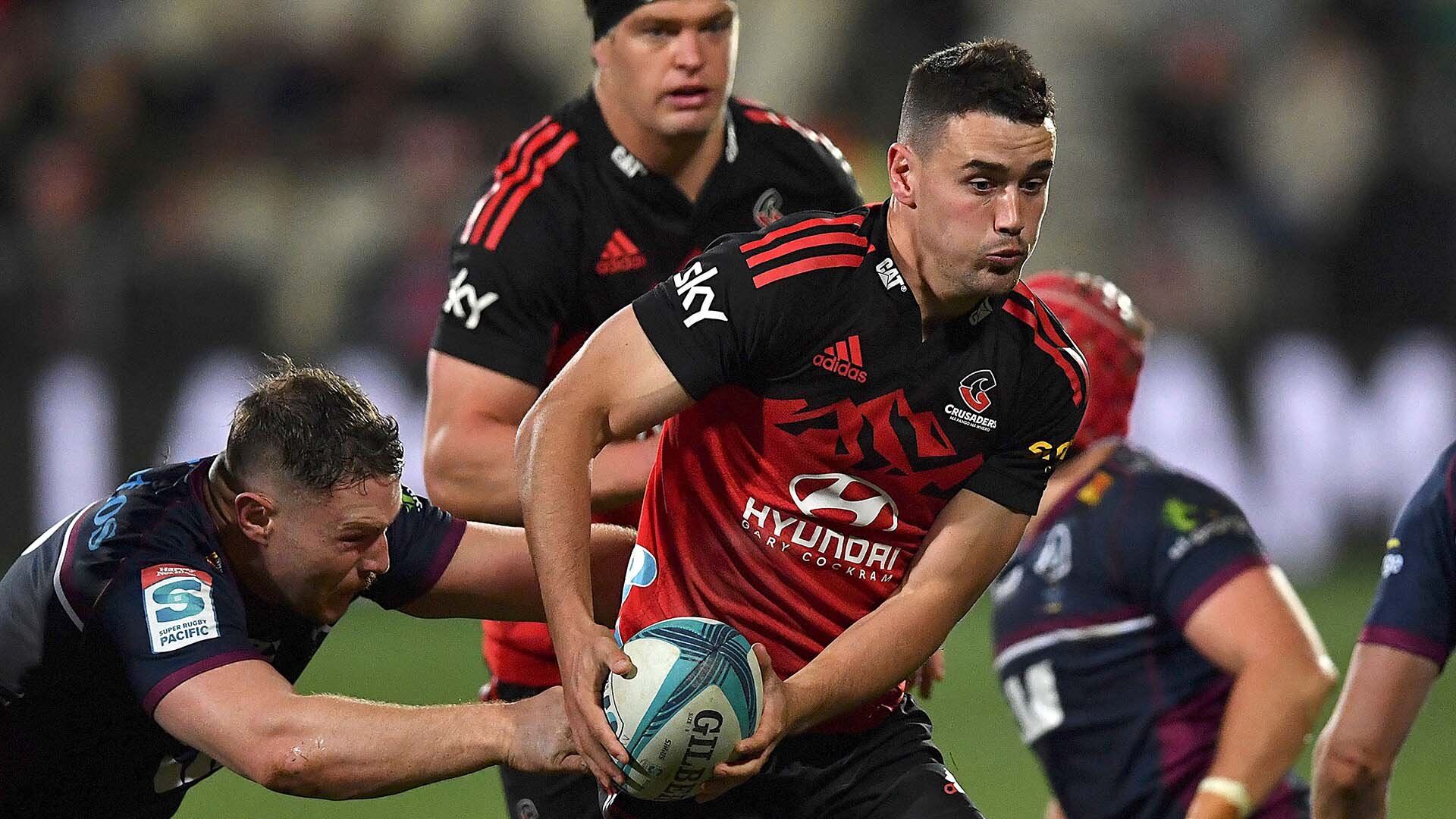 Comments from Crusaders coach Scott Robertson at the time suggested Jordan could be back in the early stages of the campaign:
"It's a day-to-day thing with him. He trains with us regularly. A lot of the conversations he has with the medical group are how he's improving. He's trending up which is great. When he's back that's for us to determine [but] we're unsure. We'll just work with him and the medical group as best we can.
"There's a lot of medical privacy but the broader view is he's tracking well. He's still got some touch in him. He's made a couple of line breaks at training. He's still got that side of it so his confidence is improving which is exciting for him. He'll tell us when he's ready."
While Robertson reiterated that Jordan's problems were not concussion-related, the inability of the medical staff to provide an accurate prognosis for Jordan will concern Foster. It's now been almost six months since the 24-year-old took to the field and should similar issues rear their head later in the year, it wouldn't be unusual to see the youngster ruled out for the season.
Aside from Clarke and Jordan, who are Foster's other options to feature on the wing?
It's the uncapped Shaun Stevenson who could be the man with the most to gain in 2023.
Reece is the most experienced of the back-ups and has already experienced the heartbreak of one World Cup defeat but despite overtaking Ben Smith at the last World Cup, he's never locked down a starting role for more than a handful of matches in a row.
Leicester Fainga'anuku was the other winger selected in the All Blacks squad at the beginning of 2022 but after two stars in the opening two Tests of the season against Ireland, he didn't feature again for the remainder of the year. Fainga'anuku travelled north with the All Blacks in November but his only appearance in Europe was for the All Blacks XV against the Barbarians, with Mark Telea seemingly jumping the Crusader in the outside back pecking order.
It's the uncapped Shaun Stevenson who could be the man with the most to gain in 2023, however.
Stevenson, like Jordan, prefers to line up at fullback and offers a useful kicking boot as well as a tall, robust figure that won't be easily swatted aside on defence. He's also deadly quick – as the Highlanders learned on Friday night.
Combining well with first five-eighth Damian McKenzie, Stevenson caused immense problems for the southerners in mixed conditions at Waikato Stadium, with his ability to keep the ball live even in contact creating havoc and leaving the Highlanders scrambling more often than not.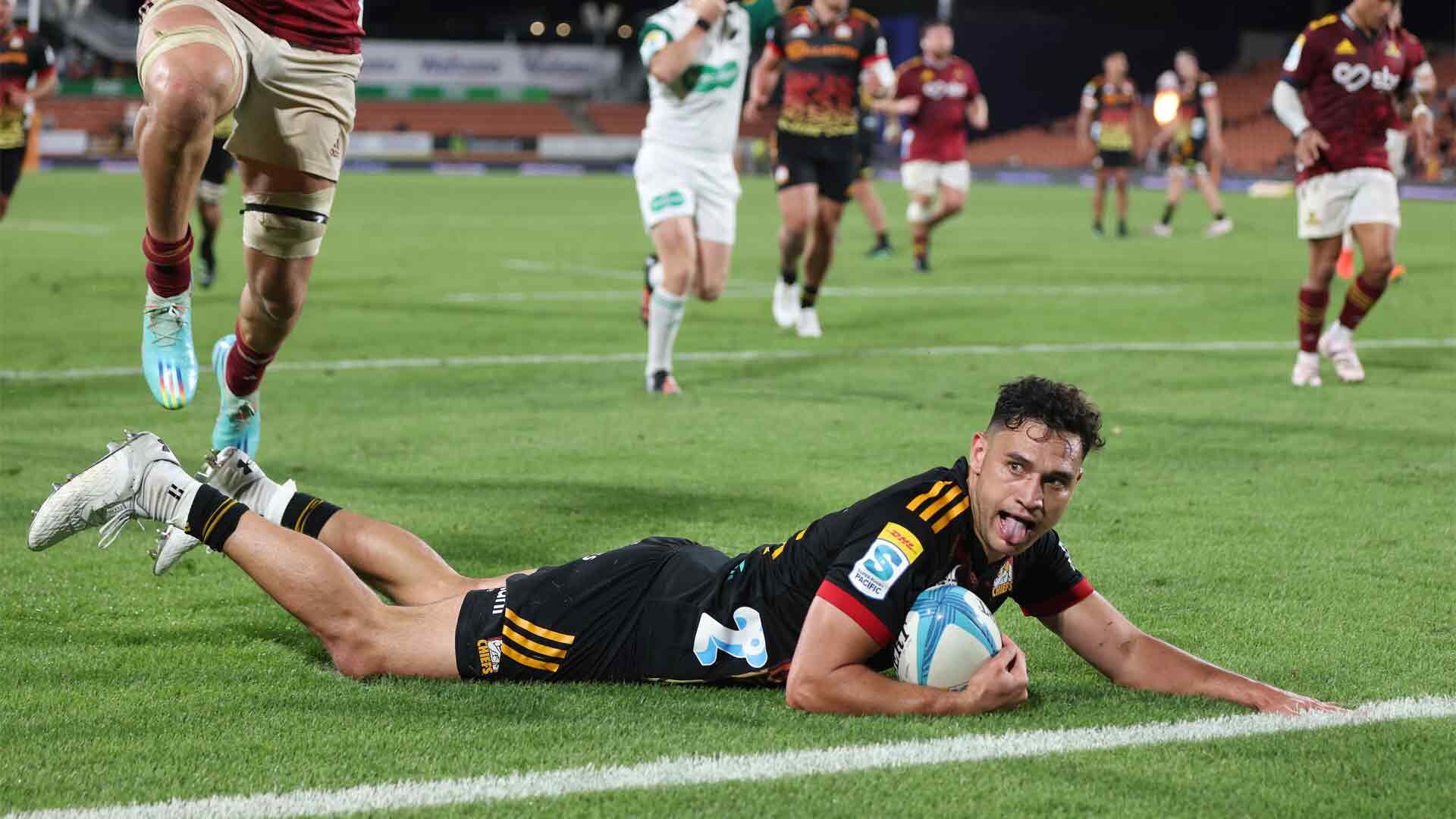 While Stevenson isn't new to Super Rugby, the confidence he's shown over the opening three weeks of the competition will have certainly put Ian Foster on high alert. Stevenson has always been talented; the 26-year-old was named tournament MVP at the Brisbane Global Rugby Tens back in 2017, the year that he made his debut as a fulltime Super Rugby player. What he's lacked, however, is consistency.
Injuries robbed Stevenson of the opportunity to maintain that consistency last year – however he was in destructive form for both the Maori All Blacks and the All Blacks XV in matches against Ireland A and the Barbarians last year.
If Stevenson can maintain the high standards he's set in the Super Rugby Pacific season to date, it's difficult to envisage a situation where Foster doesn't bring him into the fold ahead of the Rugby World Cup. Steve Hansen did the same thing in 2015, with Nehe Milner-Skudder wowing the world, and while the same late-game change-up didn't necessarily lead to similar results for Sevu Reece and George Bridge four years later, those bold calls from Hansen weren't categorical mistakes either.
With question marks over both Will Jordan and Caleb Clarke at this early stage of the season, Ian Foster will be keeping a watchful eye on Shaun Stevenson, the man best placed to bolt into the All Blacks with another World Cup looming.