Back
By Jamie Lyall
How Evan Roos went from coffee shop tears to Springbok debut
Eighteen months ago, Evan Roos sat in a Durban coffee shop, picked up the phone to his mother and wept.
He felt marooned, a thousand miles from his Cape Town home in the throes of the pandemic. He felt bruised by the constant obstacles tossed between him and the merest sniff of senior game time at the Sharks. He felt like he'd taken all the shots and blows and setbacks he could handle. Most jarringly, for the first time in his 21 years on the planet, Roos felt like walking away from rugby, abandoning the desire he had longed for and chased since his earliest days.
"I've always known I want to play rugby and become a Springbok," he tells RugbyPass+. "That's been my dream for as long as I can remember. That's the first time I've actually considered not playing rugby or giving up. I would have just started studying. I didn't think I was capable of thinking those thoughts or just being happy with a normal life.
"I don't know what came over me, but I was just on that edge, really not enjoying where I was.
"Not bad-mouthing the Sharks, but I didn't have friends, family, people around me, and I'm very much a people person. That was the stage when I was like, 'this is bad'".
Sometimes, all a player needs is a chance. Roos sits now with a Springbok hoodie straining to contain his anaconda-like arms. He has become a URC champion and the league's most scalding-hot property. He was anointed with more awards than he could carry – and he has done an awful lot of carrying at the heart of a brilliantly constructed Stormers pack. Many South Africans have bayed for Jacques Nienaber to unleash their mighty new weapon in the Test arena, and the coach has decided the time is ripe. Roos will face Wales at his favoured No 8 on Saturday. He stands on the cusp of an international debut that seemed laughably distant only a year ago.
When I had to leave the house and my family, I was like, 'shit, I don't know if I want to do this'. I got to Durban, we trained one day, then the government came and shut us down. So I went there basically for nothing.
Back then, the coffee shop tears were his lowest ebb. But in truth, things had been unravelling for months. The Sharks would not select him. His housemate was often away working, leaving Roos with hours to kill and little to do besides confront the ruinous thoughts rattling around his head.
"I'd spent a long lockdown at home, then the Sharks said we had to be back to train the coming Monday, but there were no flights. Me and two team-mates had to rent a car and drive from Cape Town to Durban. It's 1600km, I think, ridiculous. Two full days of driving.
"When I had to leave the house and my family, I was like, 'shit, I don't know if I want to do this'. I got to Durban, we trained one day, then the government came and shut us down. So I went there basically for nothing, but I couldn't go back because they kept telling us training would start next week, then the next week, and there'd be no training.
"I was on the phone to my parents a lot. I got very comfortable being lonely – going to coffee shops alone, doing my groceries alone.
"Not making the Super Rugby Unlocked or Currie Cup sides was petrol on the fire. Then there were a few injuries, a Covid case, and I had a shot but got tonsilitis on match week. Then they signed three loose forwards. I didn't know about that, so I literally rocked up one day, three loose forwards are there and one is parked in your spot. Nothing was going my way."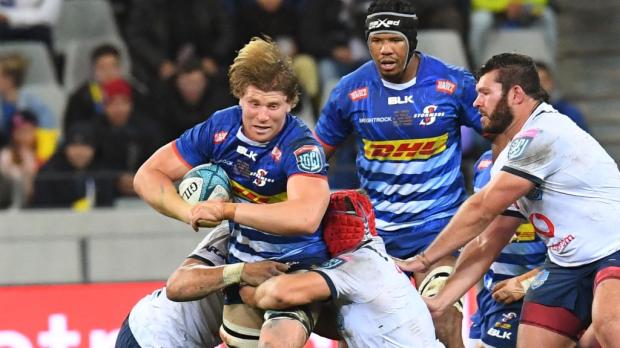 These were wounding experiences. In the meat-market that is South African schools rugby, Roos broke his arm at 16 then his leg at 17. He missed huge fixtures and watched his friends earn schoolboy honours. But in his final year at Paarl Boys' High, Roos was irrepressible. He landed a scintillating try against fierce rivals Paarl Gymnasium that saw him going viral on social media. The Sharks  duly pounced.
In the end, though, Roos had to get out. Two senior appearances were his lot. He credits Sean Everitt, the Sharks coach, for allowing him to return home. His agent engineered a nine-month loan move to the Stormers but it came with a significant caveat: if his new side did not offer a permanent contract within the first month, the deal was off, and he was back to Durban purgatory.
"I'm a family man, my parents, brother and sister are all in Cape Town," he says. "I missed my sister's last day at high school, my brother's first day at primary school. It sounds small, but these are milestones you want to be part of.
"I literally asked my agent if there's a spot available at the Stormers because if I'm going to be part of a squad and not play, I'd rather do it at home. It took a lot of negotiating. Two of the loose forwards left and that's when I got my gap.
"I knew [about the contract stipulation] and I don't want to say I don't feel pressure, but rugby is something I love to do, and when I play, the pressure is gone. As soon as you're on the field with the ball in your hand, it falls away. That first month, I got a contract, luckily, and it's been a learning process since then."
Sometimes I feel like I don't deserve this. It happened so quickly; it hasn't stopped.
What a year the Stormers have had. What a journey they've traversed. From the uncertain foothills of the URC to the very summit of the competition via grave financial peril and a union takeover. Coach John Dobson calls the team his "absurd heroes", a wonderful tapestry of left-field stories and diverse backgrounds. Roos has found his tribe.
"I've been starting for them since I was 21, in at the deep end, but I appreciate learning like that. It's been so cool, especially where we were when the URC started, it wasn't looking too good in the administrative part of things, sponsors were thinking of pulling out, we lost a few players, but SA Rugby took over.
"Since the beginning of this year, our first game against the Bulls, we've had this new belief. The way we wanted to play worked, and started showing. Luckily, I fit into that plan, they gave me the freedom to express myself and it's fun – it's not taxing, it's not a job; I really enjoy playing."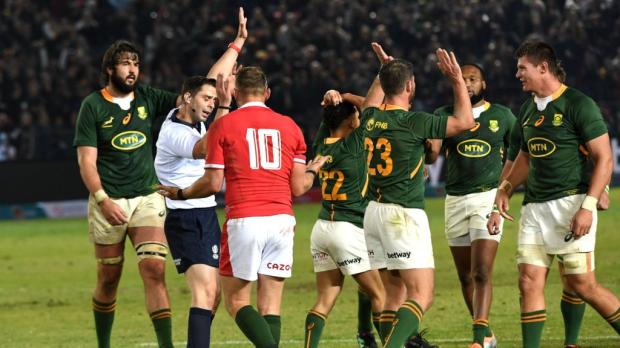 Roos played a colossal role in the title charge. He tops the URC standings for carries made and tackles broken, and sits fourth for metres gained, the highest-placed forward. He scored an impossible try in the final, surging headlong through some of the meatiest Bulls and trampling them into the dirt.
He has duelled twice with his great hero and South African totem Duane Vermeulen and emerged with credit on both occasions. Watching the 22-year-old pretender meet the wizened silverback was like pitting Hercules against Thor. After a long season with Ulster, Vermeulen, now 36, is sitting out the July series to undergo knee surgery as he eyes a Springbok farewell at the World Cup.
"I'm very sad he isn't here because he's someone I want to learn from a lot," Roos goes on. "It would be stupid not to ask questions.
"The media always make this big hype around it, but I've got so much respect for him and there's no bad blood in my eyes, and I'm sure in his as well. I hope he can recover well because he's a massive asset to the Springboks."
I stood up there, really, really praying they would not ask me a question. Just standing up, looking around me, and that realisation that I've been watching these guys since school.
In all, Roos took four end-of-season awards, including the coveted players' player honour determined by his peers. Now, the boyhood dream draws tantalisingly near.
To encapsulate what Saturday will mean to him, you only have to look at footage from a recent Bok media event. The squad was unveiled before a swarm of journalists and before long, the questions started coming Roos' way. Sure enough, as soon as he picked up the microphone, his voice cracked, like an underage teen trying to order a beer. Laughter pealed around the room.
"I stood up there, really, really praying they would not ask me a question. Just standing up, looking around me, and that realisation that I've been watching these guys since school: Eben Etzebeth, Steven Kitshoff… it's a bit surreal.
"You always tell yourself, 'I'll play with them one day, one day, one day'. I haven't done it yet but it's weird. It's this cold reality change. I'm training with these guys, befriending them, and in that moment I realised, 'shit, this is actually happening'."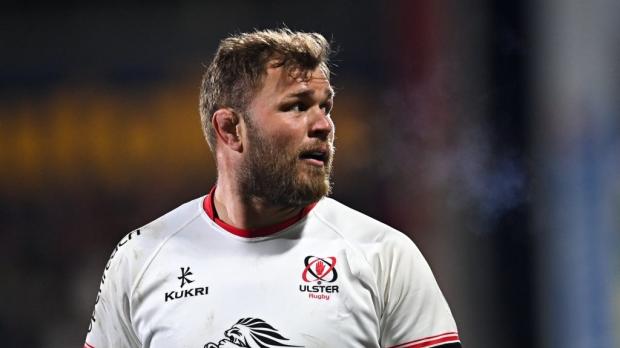 Occasionally, his mind flits back to Durban, to the coffee shop and the tears. He stresses the importance of support networks while admitting to a nagging bout of imposter syndrome. How can it be that life has changed so joltingly for the better?
"I still struggle to comprehend and understand everything that's happened. I didn't do this alone, I can tell you that, a lot of people and things helped me. But sometimes I feel like I don't deserve this. It happened so quickly; it hasn't stopped. I'm enjoying it, trying to soak in every moment.
"When you overthink it and make too big a deal out of it, that's when your thoughts run away with you and you lose the plot a bit. I just say, 'listen, I'm still just Evan, the guy who almost gave up on rugby, who loves drinking coffee and spending time with friends and family'. I have that in the back of my head the whole time.
"If I didn't experience that, I wouldn't appreciate this as much. Good times don't last forever and neither do bad, but that definitely helps me stay grounded because I know how it feels to be completely out of it and thinking of stopping.
"I'm happy I decided against that. I'm happy my path has been this way."