Back
By Jamie Lyall
Hines' Calcutta Cup of tears
Nathan Hines' eyes glisten as he gazes into the floodlights blazing atop the West Stand at Murrayfield, wearing a jersey he'd given up, singing an anthem he feared he'd never get to sing again.
It is February 2006, almost a year since Hines walked away from international rugby. He had grown disillusioned by Matt Williams' regime, his final match a 43-22 thrashing at Twickenham that typified the Australian's wretched stint as head coach.
Now here he is, lured back after Williams' departure and Frank Hadden's ascent to the top job. New season, new coach, same opposition. England in town. The thistle on his breast. Flower of Scotland pealing out and tears trickling down his cheeks.
"To be pushed to a position where you just can't do it, you don't want to be in that environment," Hines says. "It's a massive part of your life, and it is a difficult decision to say, 'I can't do it, I can't play'.
"I got emotional every time I sang the anthem, but it was something I didn't think I'd get to do again. To be given that chance was special."
The try-less slugfest was forgettable; the result was not. Murrayfield sizzled as the dogged hosts booted their way to an 18-12 victory, their first in the fixture since 2000 and second since 1990.
You'd get a game sheet walking on to the bus on the way to a game, which is the last thing you want. You should have ticked that off during the week.
Little wonder results were so hard to come by when the Scottish camp operated as it did. Few players of the time have many positive things to say about Williams and his two seasons in charge. Results were disastrous. Team morale plummeted. Supporters grew rancorous and exasperated.
Hines could handle being third- or fourth-choice lock, but he grew maddened by what he saw as lack of trust, poor communication and micro-management. He left Edinburgh for Perpignan in the summer of 2005 and vowed he would not play for Scotland for at least two years. He couldn't be sure if he'd ever grace the Test arena again.
"I was in a bad place and I didn't want to stay," Hines goes on. "I moved because I wasn't enjoying playing for Scotland. I knew the environment we had just wasn't conducive to… everyone throws around mental health now, but I just wasn't very happy, which affected me at home. I thought the best thing for me to do was leave.
"Guys were just a little bit fed up of coaches having one agenda with the press, one agenda with the players. It was more of an honesty thing. Matt, to be fair, tried to put some stuff in place, but it was the way most of the team were talked to – or not talked to. You're not getting talked to because you're on the bench, and that's a hard conversation to have.
"It was quite a controlling, restrictive environment as well. You'd get a game sheet walking on to the bus on the way to a game, which is the last thing you want. You should have ticked that off during the week.
"We were playing the Springboks in November 2004, kicking long and getting emptied, and they were scoring. We were a lot of points down. Mossy [Chris Paterson] said, 'let's just switch up the kick-offs and maybe get the ball back'. They scored again. We ended up having a half-hour conversation reviewing the game: why did we kick short instead of long because that wasn't on the game sheet? Mate, we were following the game sheet before, we were actually trying to come up with a way to win.
"It's completely the opposite to now, when coaches try to give the players responsibility to take ownership of a team. We couldn't enjoy it – we were trying to do stuff and someone was telling us we couldn't do it because they decided a week ago. I didn't need that in my life."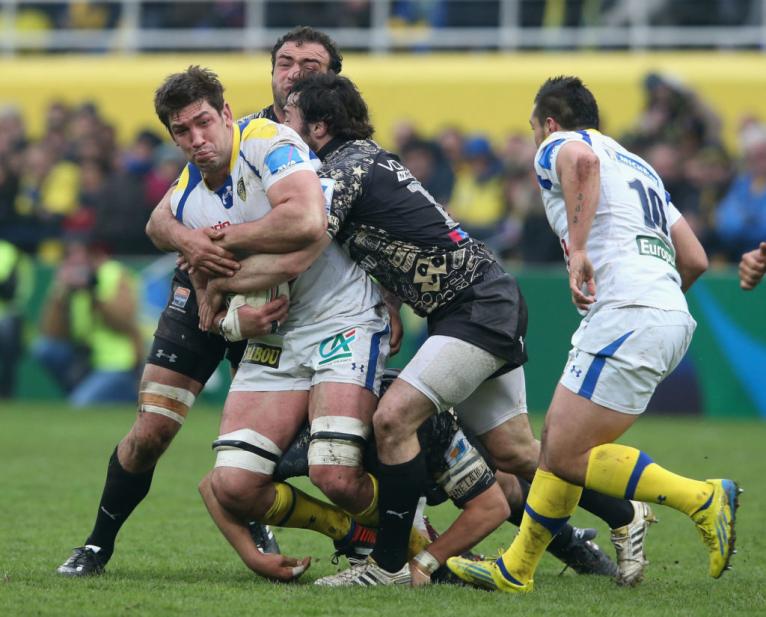 Calcutta Cup wins were rare and precious for Scotland sides until very recently. Hines played England nine times and won only twice. Scotland mustered a grand haul of five tries across those games. His 77th and final cap came against England in the 2011 World Cup, another gut-wrenching defeat. Later, as part of Vern Cotter's coaching ticket, Hines met them again in 2016 and 2017 and was on the losing side both times. The latter was a mortifying, record-smashing 61-21 rout.
"I have a couple of good memories but mostly they didn't end up being good ones," he says. "We always went in with optimism thinking we could do it but we never managed to have that consistency the lads have had the past few years.
"Coaching-wise, 2017 – that was awful. Jonathan Joseph went straight through the middle to score three times. We ended up playing with a scrum-half on the wing. That was just embarrassing.
"I just remember feeling like we hadn't done enough as coaches. Maybe that's because you can't play, you felt like you weren't prepared enough, or did we miss things. That was one of the worst."
The dynamic has shifted now. Scotland splintered their 38-year Twickenham hoodoo almost exactly twelve months ago. Ahead of Saturday's showdown in Edinburgh, England have beaten them once in four attempts. A hefty contingent of Scots toured South Africa with the British and Irish Lions, just as Hines did a dozen years earlier.
Ask him about the dynamic between these ancient foes, though, and he talks fire and brimstone. Hines was always the snarling figurehead of the Scottish pack, a role he gleefully emulated for Leinster, Clermont and Sale Sharks in a fabulous club career. For Scotland, he was at the heart of the tumult, on the front line, merrily kicking sand in Goliath's face.
Most of my aggressiveness was more stupidity in the end, just being stubborn. I didn't want to be seen like I was taking a backwards step.
"I remember wanting to not like the England players," he says. "It was a bit easier when you had, like, Lawrence Dallaglio, who is a good bloke but a bit cocky. It's easy to project hate on to him. I remember being dragged for about ten metres by Danny Grewcock.
"After the touring with them in 2009, I liked them more, but still had that – not hate – that drive, it didn't make me any less aggressive or change the way I thought about winning.
"The thing England do quite well is they're confident. That confidence gets bred into them, I suppose. Scotland inherently didn't have that – it's changed now. If that meant you had to stand up for yourselves because they were picking on you, then you had to.
"Most of my aggressiveness was more stupidity in the end, just being stubborn. I didn't want to be seen like I was taking a backwards step. Looking back there was heaps of stuff I should not have done, but at the time it was either fun, or I thought I needed to do it.
"You just wanted so badly to beat them. Back then, we had to turn the tide, create that consistency. It's different now."
Some things, though, never change. Eddie Jones has always been a mischievous sort, slinging mud in the media to divert the glare from his players to himself. Hines first jousted with the England coach before the 2003 World Cup quarter-final when Jones was in charge of Australia, the host nation and Scotland's opponents in the last eight.
"Eddie said, 'mate, I've seen Scotland, they're not worried about rugby, all they want to do is fight us. That's what they're gonna do. That's the only way they're gonna win.'
"I was like, 'fuck this guy'. I was born in Australia, so I was put in front of the cameras [for media duty]. Someone asked me about what Eddie had said and I replied, 'well actually, we've spent most of Monday and Tuesday boxing, Eddie must have been watching us'.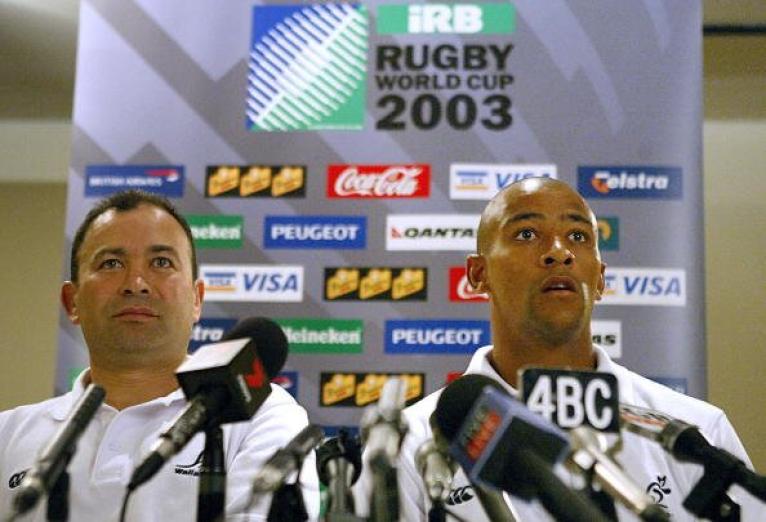 "He takes away most of the pressure from the players. Instead of talking about his selection, people were talking about that.
"At the 2015 World Cup when he was coaching Japan, he was saying 'we're the fittest team in the world, we're going to run the legs off Scotland', which they didn't because they'd played South Africa four days before. He just makes that sort of theatre.
"And Eddie is a good bloke. He talks a lot of sense and when he's not talking sense, it's because he doesn't want to. In 2017, I think they had cardboard cut-outs of all the Scottish players around the England team hotel. Some boys were telling me that. He thinks outside the box.
"I know he's not everyone's cup of tea. I probably couldn't be his assistant coach because he's so intense, but I worked with Vern so…
"You know there is some sort of media game plan with Eddie, which is fine. I like that he's not afraid to mix it up. You know something is going to be different. You know they're going to be well prepared no matter what team is available to him. You know he'll be riding his assistants hard to get the team to where they need to be."
So what of Saturday, and the challenge awaiting Scotland? England are shorn of several key players, while a few more are fitness doubts, but still Jones can pick from a deep well of talent. Scotland had a good, if not great, autumn, the biggest blot on their copybook a second-half bludgeoning from South Africa. The Springboks were 10-8 down at the break, but steamrolled Scotland to win 30-15.
"What I'm worried about is that second half against South Africa," Hines says. "If England can be as physical as that, it would worry me.
"If I was coaching against Scotland, that's the game I'd look at. Eddie will be all over it. That's my concern. That's the first thing Scotland will be looking at to rectify.
"But it's a good time to play England, they've got a few injuries. Scotland did play well in the autumn, but have still got a bit of a point to prove."