Back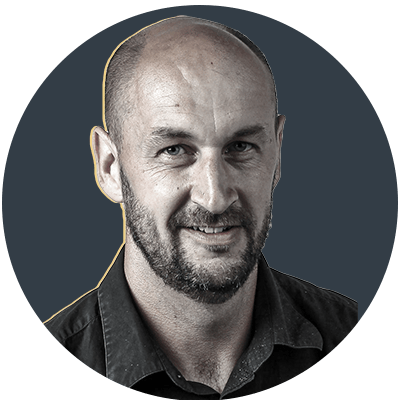 By Gregor Paul
High stakes
Between 1905 and 1967 the All Blacks were shown two red cards. In the last four years they have picked up three and it would seem that World Rugby's zero tolerance approach to high tackling is impacting New Zealand more than any other major nation.
Only Owen Farrell is having a harder time adjusting his tackling height than the All Blacks and, as he seems to have some kind of immunity from red cards, it is players from the world's best known rugby team who are clogging up the judicial system in the wake of the governing body's crackdown on contact to the head.
There has been an obvious element of ground-hog day to their last three red cards – Sonny Bill Williams, Scott Barrett and Ofa Tuungafasi all being sent off for making contact with the ball carriers' head as they tried to respectively tackle Anthony Watson of the Lions in 2017, Wallabies captain Michael Hooper in 2019 and Wallabies wing Tom Wright in 2020.
Technically they have actually picked up four red cards as Malakai Fekitoa was yellow carded for a high tackle on Ireland's Simon Zebo in 2016 but the judicial panel agreed after the game that it had met the threshold for a red.
It could have been worse still. Jerome Kaino was fortunate to only have been shown a yellow in the third test against the Lions when he hit a ducking Alun Wyn Jones and Tuungafasi escaped sanction of any kind for a high shot on Remy Grosso which broke the French wing's jaw in 2018.
And at last year's World Cup, Tuungafasi again and Nepo Laulala were yellow carded against Namibia – only escaping reds because the referee determined there were mitigating factors in both cases.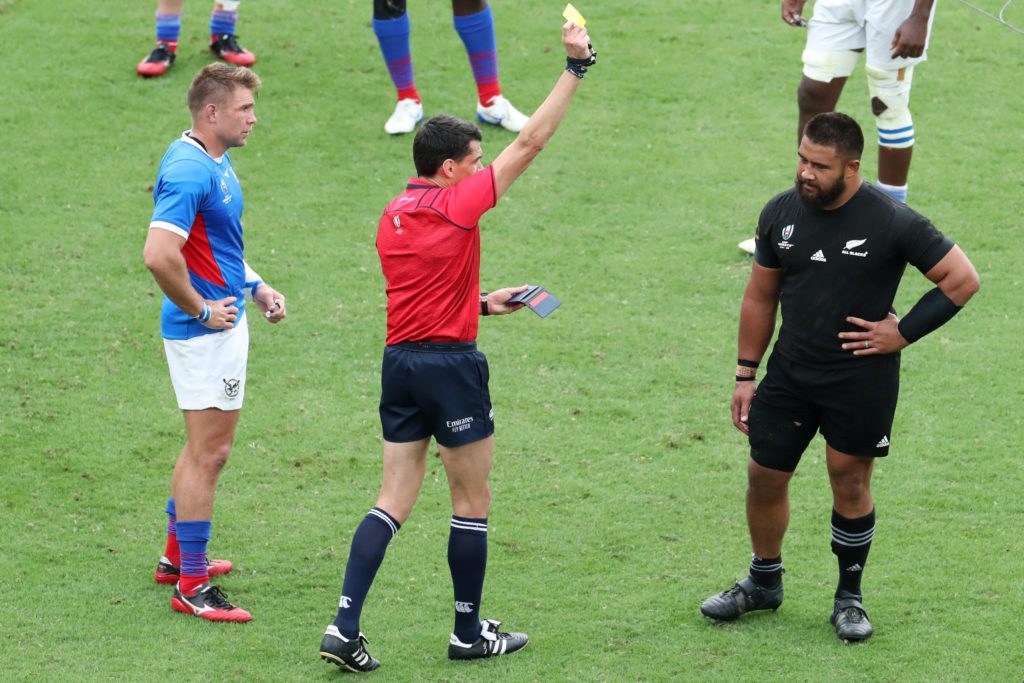 They lost the three tests in which they were shown a red card and drew when Kaino was sin-binned. High tackling has been a massive cost to the All Blacks and it must be a chilling thought for coach Ian Foster, as he peers into the future, that their three reds in the last four years could easily have been eight.
Chilling because they don't appear to have the issue under control, something veteran hooker Dane Coles didn't shy away from after the 24-22 loss to the Wallabies.
"Ofa is a big lad, but we've just got to be better," said Coles. "We do a lot of tackling practice during the week. It's only a split-second to make that decision, but we've just got to lower our sights and our targets to not get those red cards again because us tackling the same way ain't going to change things.
"So we need to be better and adapt. It's like at the World Cup, when we saw a few reds over there, and we did a lot of work to make sure we lowered our heights. It's not just Ofa's thing, it's all of us. We got a few penalties round head-high, so we need to be way better in that department because discipline was a bit of a let down at the weekend."
It is strange that the All Blacks are having such difficulty adjusting when they have spent so much time on their technique in the last four years and have suffered defeat on those occasions they have got it wrong.
Mostly the All Blacks are frighteningly good at adjusting to rule applications or amendments. Innovation is in their DNA and for the last four years they have been training to lower their contact height – driven not just by the need to comply with the new rulings but by the philosophy that to dominate a game of collisions, players have to enter contact at a lower height than the opposition.
To tackle effectively, the tackler has to be lower than the ball carrier which is why conditioning coach Nic Gill has designed endless drills to enable the players to execute their core skills, particularly tackling, at safe and effective heights.
Mostly the All Blacks get it right. Their tacklers stay low, retain a dynamic body position and hit below the ball. But their margin of error is too high.
Hours have been spent bear crawling – big men trying to propel themselves with their hands on the ground, their faces just inches from the turf.
Similar amounts of time have been spent getting the players used to being flat on the ground and back to their feet and into their running without their bodies becoming upright.
Mostly the All Blacks get it right. Their tacklers stay low, retain a dynamic body position and hit below the ball. But their margin of error is too high – they have players who too often err on the side of being upright, just a fraction too high and end up collecting the ball carriers' head.
It's a costly fault in their system and one they are going to have to look at harder again in how they eradicate it.
"When we're coaching we're always talking about body height and making sure in contact we do the right thing, and we target the right areas in terms of where we take contact," says All Blacks assistant coach John Plumtree.
"At times a player is going to get that wrong under pressure and we saw that at the weekend."
And there is the nub of the problem – pressure. That's what's getting to the All Blacks these days.
Tuungafasi has been one of the best tacklers in the country this year. His thunderous, driving hits were a feature of Super Rugby Aotearoa. He was expert at lining up inside backs who danced his way in broken play and crushed a few with his explosiveness.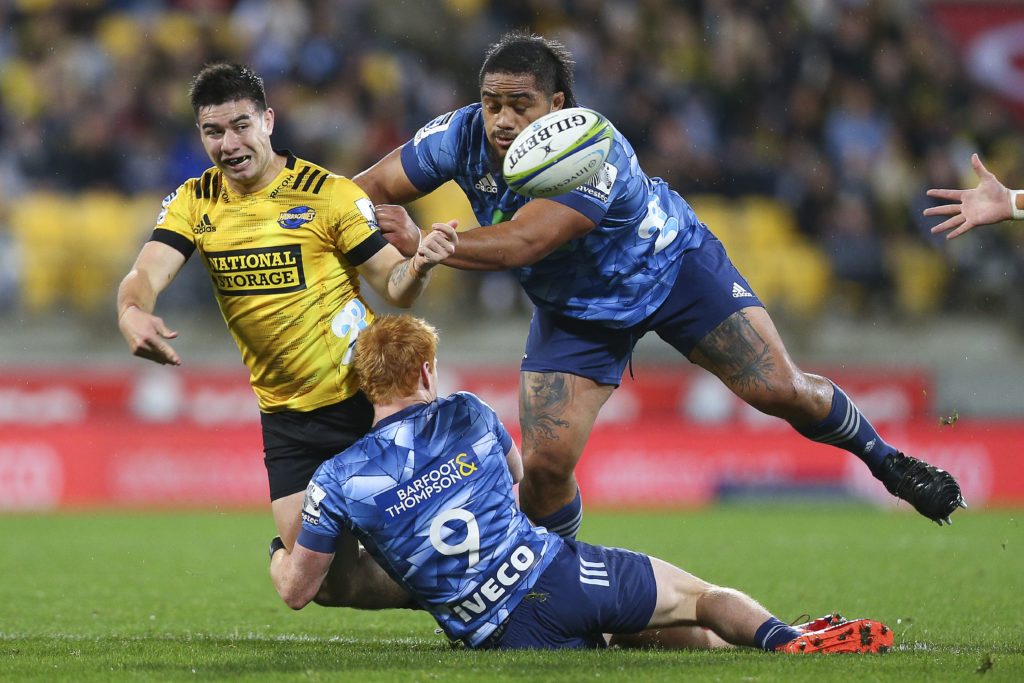 He earned his promotion to the All Blacks starting XV on the back of his agile and brilliant defence, but in the pressure of the test arena, he got his body height wrong by a fraction and his greatest strength became the whole team's weakness.
And maybe this fault of poorly executing under pressure is not surprising as New Zealand is the birthplace of explosive, destructive tackling where ball carriers are hit in the chest area.
That sort of high-impact defence defines the game in New Zealand and has been part and parcel of the rugby landscape for more than 30 years now.
Looking back across those 30 years there would be some painful moments of review as so many of the big tackles that were revered and lauded, would be instant red cards these days.
For whatever reason, New Zealanders have not been overly concerned about the head in the contact zones. Jerry Collins earned a reputation as the best in the business of crushing people but his most famous tackle, on Colin Charvis in 2003, was actually dangerously high.
The point of contact was Charvis' chin and what was deemed the tackle for the ages back then, would be a red card and possible six-week suspension now.
Hitting high has been an accepted part of the Kiwi rugby culture and that's arguably why players are reverting to type under pressure. It's embedded in the rugby fabric – coached from an early age and a habit that is hard to break.
What could also be driving this recidivist offending is a general lack of respect for the current rules. Not everyone agrees with World Rugby's directive and blanket ruling to start with all contact to the head as a red card, only downgraded if there are mitigating circumstances.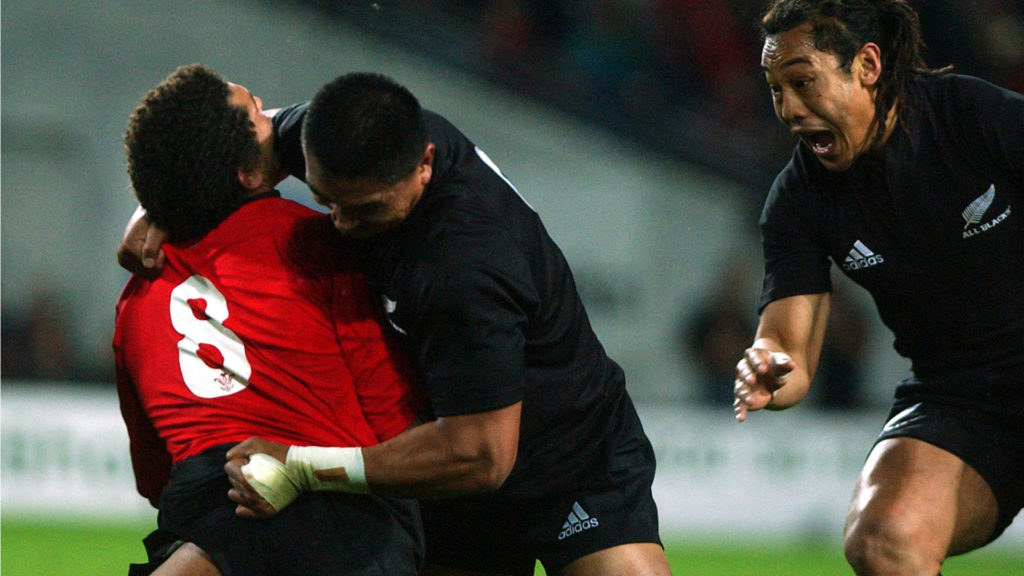 There is a wider debate to be had as to whether this lacks empathy and realism for the size and speed of the athletes and fluid nature of a collision sport.
There is also scope to debate whether rugby should have a red card system for anything other than clear and obvious foul play. This was something which came up on Sky TV in New Zealand after Bledisloe IV when both Sir John Kirwan and Christian Cullen said they felt the game needed to dispense with red cards as a means of punishing high tackles.
But right now, these points are moot and they perhaps illustrate that somewhere in the thinking of all professional rugby players in New Zealand is a deep down sense that the rules are currently dumb and therefore shouldn't apply.
It's as if some players believe the rule-makers need to change and not their technique and just as obvious is that senior players within the All Blacks are doing what they can to re-iterate the need for everyone to conform and respect the referees and the current rules.
"They're there to make sure the game is played fair and also firmly," says senior lock Sam Whitelock.
"It doesn't matter how it's reffed or ruled, as long as it's consistent from the referee and judiciary, without there being one set of rules for one team, or one competition. As long as there is consistency, everyone can work it out.
"Our job as players and coaches is to make sure we train and learn what we can and can't do. If it's lowering our tackle height or wrapping our arms in the tackle, then it all kind of goes from there."
"We're all grown men out there playing a contact sport. Sometimes we do get it wrong. But it's important we don't get caught up in that other stuff. We're rugby players and we're out there to play rugby."
Other stories