Back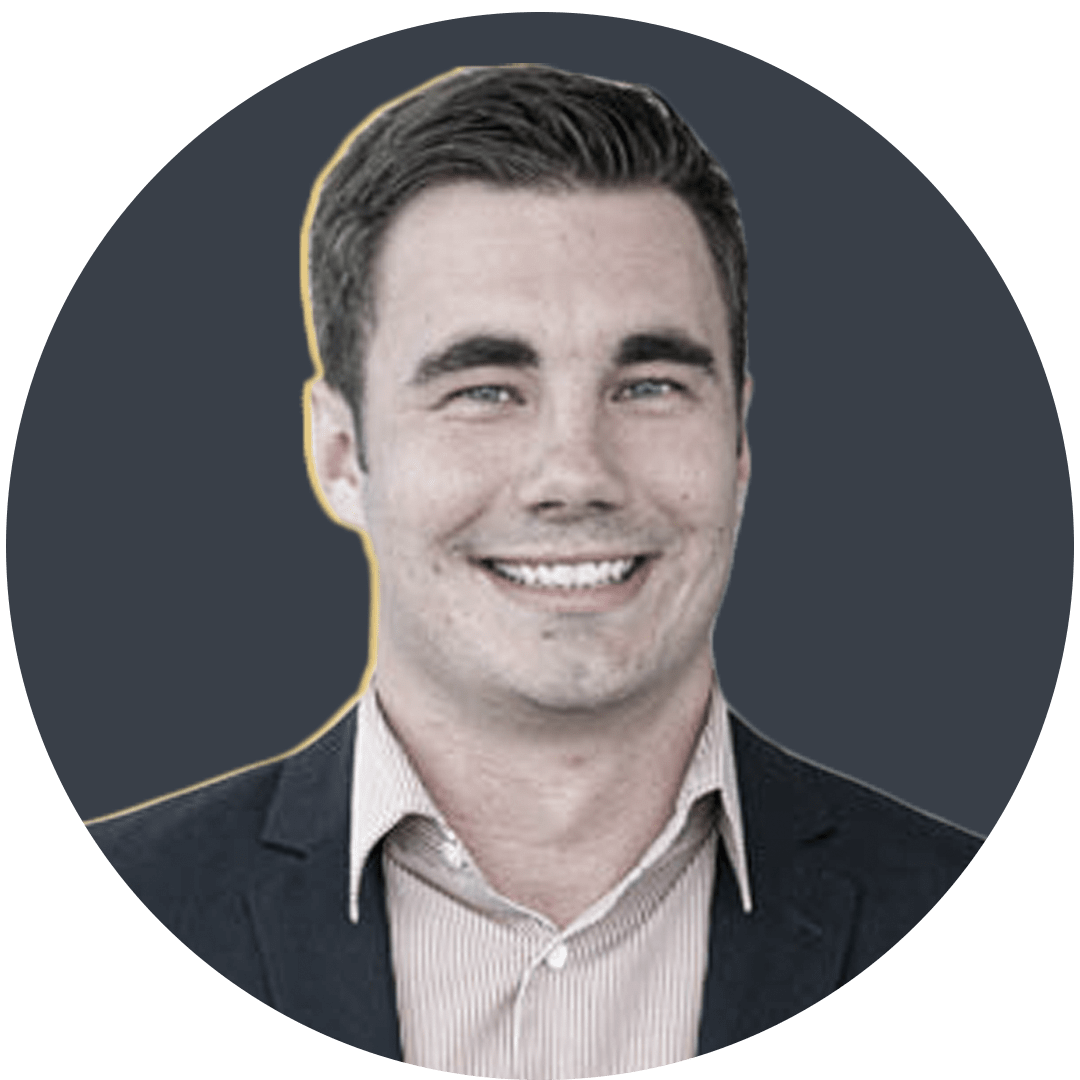 By Tom Vinicombe
Generation X
Few probably realised it at the time, but 2015 was perhaps the brightest year in New Zealand's history in terms of the country's depth at flyhalf.
The Chiefs were led around the park by Aaron Cruden, who was arguably in his prime, while Damian McKenzie made his Super Rugby debut in the Chiefs' opening match of the year.
Beauden Barrett, meanwhile, guided the Hurricanes to their first Super Rugby grand final in almost a decade, where they came up against Lima Sopoaga's Highlanders. Marty Banks was also used by the southerners and was summoned from the bench in the final quarter to help steer the team to an inaugural title.
And the Crusaders – as per usual – had unfathomable depth in the No 10 jersey, with Dan Carter, Colin Slade and Tom Taylor all on the books.
Barrett, Sopoaga, Slade and Carter were all called upon to wear the silver fern during the World Cup-winning year, while Cruden and Taylor were also capped All Blacks at the time, and would have done the national side's chances no harm had they been selected.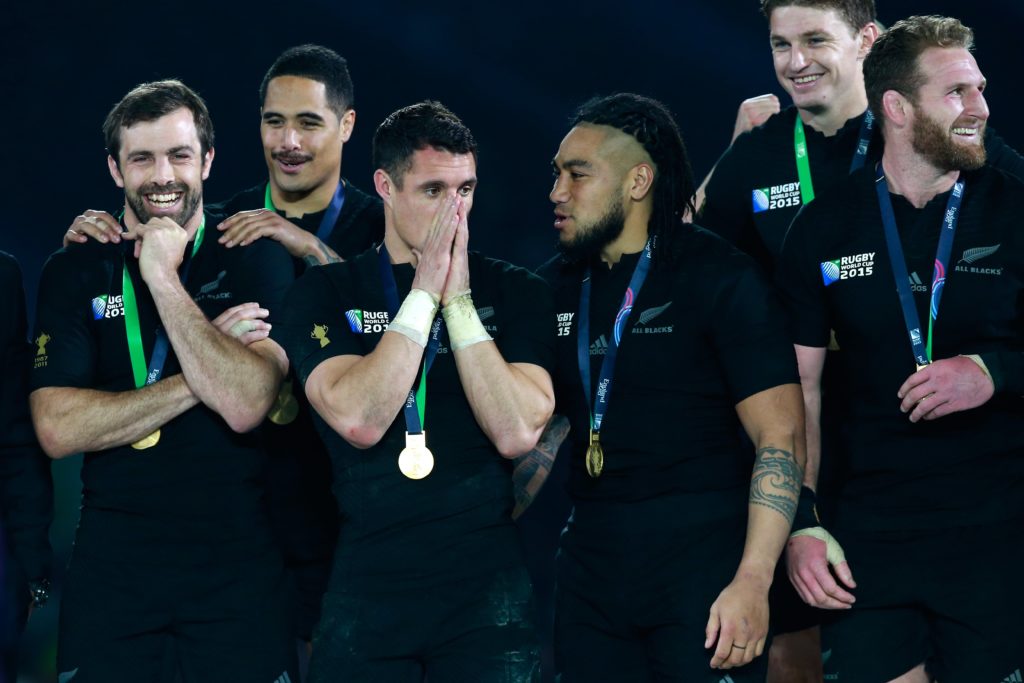 At the end of 2015, however, Carter, Slade and Taylor departed for France. In 2017, Cruden also called an end to his time in New Zealand, while Sopoaga headed for England just one season later.
From the players' points of view, the departures all made sense. Carter had finally earned that always-just-out-of-reach World Cup winner's medal and had achieved everything possible in an All Blacks jersey. The other four likely still harboured dreams of again wearing black, but the path to the national playmaking role was blocked by Barrett.
For All Blacks supporters, the players' departures were big blows. Cruden was 28 when he left for France, while Slade was 27 and Sopoaga 26. Tom Taylor was just 25. While Kiwis had become accustomed to Super Rugby stars heading for greener pastures at the tail-end of their careers, all four players still had plenty to offer New Zealand rugby.
Five and a bit years down the track from that 2015 triumph, and that coveted depth in the 10 jersey is nowhere to be seen.
With Barrett absent from Super Rugby 2021, just three flyhalves on the Kiwi franchises' books have worn black: Richie Mo'unga, Josh Ioane and Brett Cameron.
Five and a bit years down the track from that 2015 triumph, and that coveted depth in the 10 jersey is nowhere to be seen.
Ioane and Cameron have a single cap each, however, while Mo'unga only cemented a starting position in the New Zealand backline in 2019.
Otere Black at the Blues and the Highlanders' Mitch Hunt are probably the next cabs off the rank, in terms of proven ability – but neither player is exactly dripping with Super Rugby experience.
Should Barrett or Mo'unga go down, did any player really do enough in 2020 to warrant a call-up to the national set-up?
Not all hope is lost, of course. Barrett and Mo'unga are both on course for 2023 and, all things going to plan, will likely wear 10 and 15 at that tournament. With Damian McKenzie and Jordie Barrett capable of stepping into first receiver at a pinch, there aren't exactly free spaces going in the All Blacks squad – providing everyone stays injury-free – but that doesn't mean a talented youngster couldn't force their way in on form.
Following France 2023, however, New Zealand will be desperate for new blood to wear 10 – and that's where it starts to get interesting.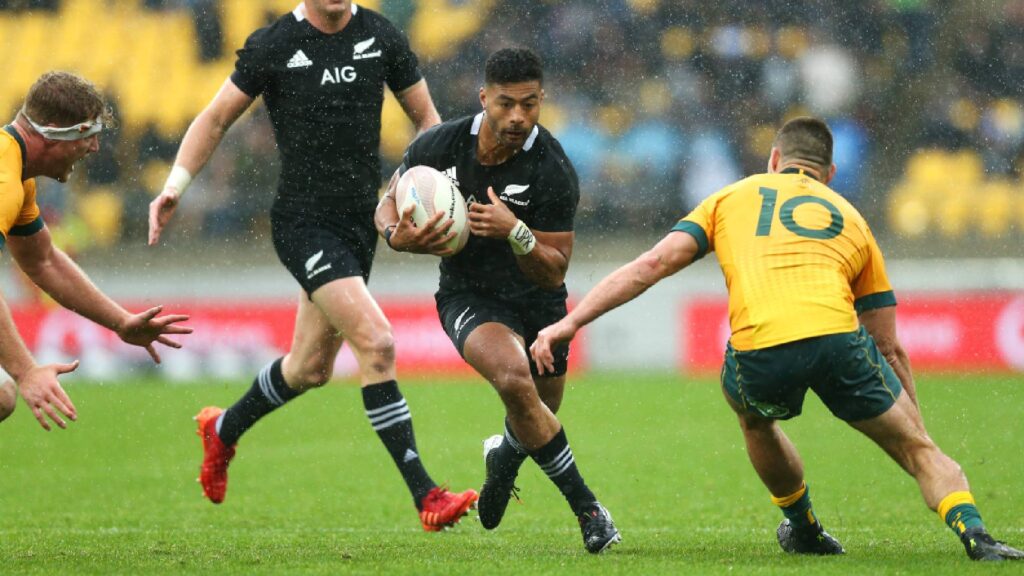 Four genuine first-five options have been named in the Super Rugby franchise squads for 2021 that have been involved in the Under 20 set-up over the past two seasons.
Fergus Burke (Crusaders) and Rivez Reihana (Chiefs) wore black in 2019, when New Zealand were beaten semi-finalists at the World Rugby Under-20 Championship.
Reihana was again selected for the NZ training camp last year (the 2020 tournament was cancelled due to Covid-19), alongside Zarn Sullivan (Blues) and Ruben Love (Hurricanes), who are both equally as comfortable wearing No 10 as they are playing at fullback.
Is it possible that any of the four could break into the All Blacks at this stage of their careers?
The quick and obvious answer is no – 21-year-old Burke, the oldest of the group, is the only one to have played Super Rugby at this stage and even his involvement has been minimal.
The answer might not be so simple, however. Historically, New Zealand's greatest talents at 10 have had meteoric rises from provincial rugby to national selection.
Historically, New Zealand's greatest talents at 10 have had meteoric rises from provincial rugby to national selection.
Carter, Barrett and Cruden were all 21 when they made their All Blacks debuts. While the latter pair took two years to progress from representing Taranaki and Manawatu to representing New Zealand, Carter managed it in the space of just one season.
Carlos Spencer and Andrew Mehrtens were 20 and 21 when they earned their first All Blacks caps and also took two years to progress from playing provincial footy to running out in the silver fern.
All of which is to say that while it may not be likely, it's certainly not impossible that we see one of these young new talents quickly making a name for themselves on the national scene.
Complicating the matter, however, is that there's a very real chance that much of their game time will be spent wearing No 15.
Reihana, Sullivan and Love all spent most of their pre-season minutes playing at fullback, thanks to the presence of more experienced options to wear No 10.
The intense and condensed nature of Super Rugby Aotearoa means there are few opportunities to really experiment – every match is a must-win.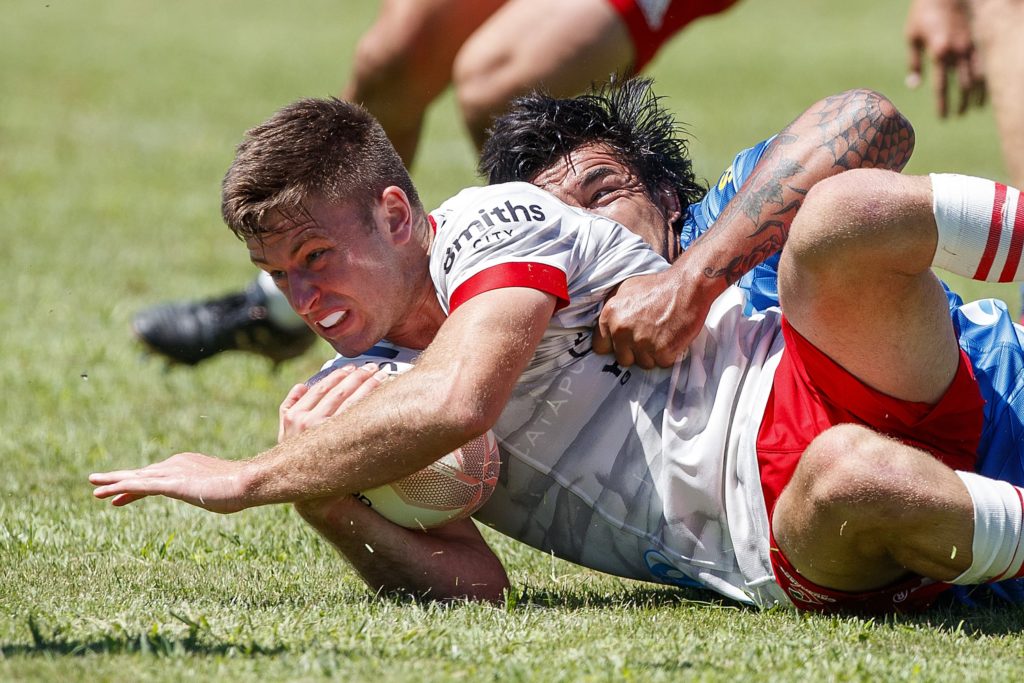 That won't necessarily harm the young talents' chances, however. The fullback, as has become increasingly apparent over New Zealand's past few test season, is effectively a second playmaker in the backline – the skills are becoming more and more interchangeable.
"I guess I just look at fullback as another 10 that can play full field anywhere, really," Sullivan told The XV. "There's not much difference between 15 and 10, it's pretty seamless to be honest.
"I just look at the fullback as another pivot player, so I slot in where I can. If our 10's not there in the backline, I know I can put my foot forward and stand where I need to be."
Ruben Love gave a similar interpretation of the positions to The XV.
"The roles and the principles of both 10 and 15 are much the same," he said. "Just, I guess, the positioning on some of the plays and having a bit more freedom to express yourself with ball in hand and stuff like that are the kind of attributes I see in a fullback's game. Both positions have the same principles."
Sullivan was one of the finds of the season in last year's Mitre 10 Cup, locking down the fullback jersey for Auckland in their run to the final.
Love also expressed a preference for wearing No 15 – "You have more time, more space."
The roles and the principles of both 10 and 15 are much the same. Both positions have the same principles.

Hurricanes playmaker Ruben Love
Reihana, on the other hand, is a bona fide five-eight but has at times been asked to step into the fullback role in order to plug gaps in the backlines he's found himself in over the years.
"Apart from my early days playing first XV when I was sort of filling in on the wing or at fullback, I've been a 10 basically through and through," Reihana confirmed to The XV.
"Through schools, just played at 10, Under-20s played 10 and a little bit of fullback – but the majority at 10. That 2019 year [with Waikato] was more about filling a hole, but also just adding another string to my bow."
Those early days in the St Kentigern's College first XV started when Reihana was in his first year of high school, illustrating just how much potential the youngster has. Few talents spend all of their college years in their school's top rugby team and Reihana might be the only one to have done so in the prestigious Auckland 1A competition.
What skills or attributes, then, might the likes of Reihana and his Under-20s compatriots bring to the table if called upon to wear 10 for their Super Rugby franchises?
First and foremost, Reihana and Sullivan both have size on their side.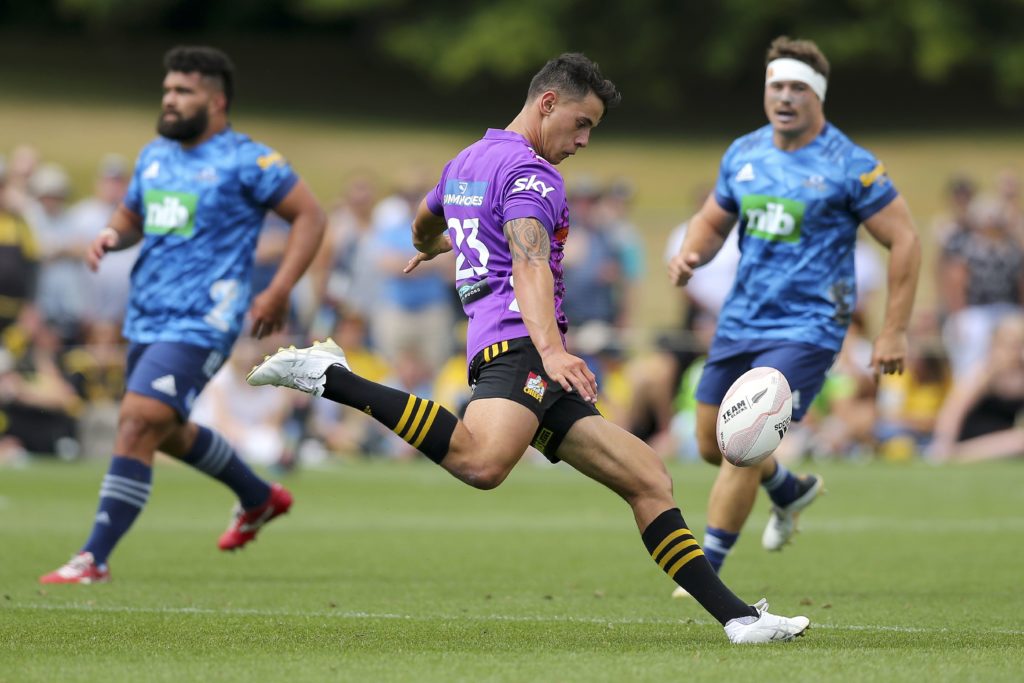 Reihana stands slightly taller than Beauden Barrett while Sullivan, at 6 foot 3, is just an inch shorter than Jordie Barrett.
Either one of those two taking on the line is going to cause some problems for defending first-fives.
"He's a big lad eh?" Reihana said of Sullivan. "Got a tidy left foot, can carry the pill, got some good distribution skills and he's got a good mind on him as well. He's one of those players you can sort of fit in anywhere in the backline, that Jordie Barrett kind of tinge to him.
"Sort of similar to Zarn, I'm probably a little bit bigger for a 10. Compared to Richie [Mo'unga], and we've got Trasky [Kaleb Trask] and Bryner [Bryn Gatland] here at the Chiefs – they're all sort of around the 85kg to 90kg mark. We're a few kilos heavier and a little bit taller so we pride ourselves on being good in contact, taking the ball to the line and making some late reads with the pill in hand.
"That's one of the things that I'm trying to add to my game, being confident in contact and getting the arm through to put someone else away."
New Zealand certainly isn't in the same position it was in 2015, when any one of half a dozen pivot options could have been trusted to wear a black jersey and guide the team home, but we could be on the cusp of a similarly golden era.
The young talent brimming with potential is unquestionable and providing it's nurtured and given the opportunity to develop, a generation of new No 10s could be set to take the nation by storm.
More stories