Back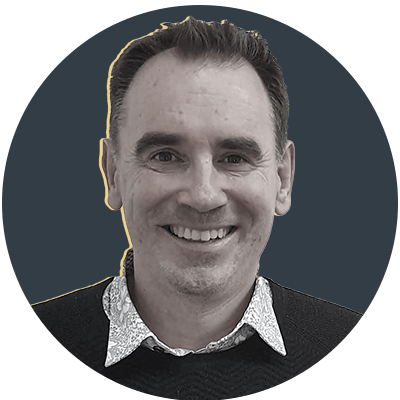 By Owain Jones
Gareth Thomas: 'This game means everything. We have to leave it all out there.'
Gareth Thomas is fresh from a particularly arduous training session. Beads of sweat are still on his forehead and there are visible scratches above his right eye.
The intensity has ratcheted up for a reason. The Wales vintage of 2022 are in a familiar position. Backs against the wall, trying to recover from a calamitous loss.
A familiar pattern has emerged which is adding worry lines to all those concerned with Welsh rugby. Get outplayed and outthought by Ireland, cue nuggety win over Scotland. Lose for the first time to Italy in Cardiff and show resolve to first go toe-to-toe with the Springboks in their own back yard, and then go one better by defeating them for the first time in their history.
The inconsistency has been back this Autumn. A record 55-points shipped against a non-vintage All Blacks side, followed by a muscular, controlled win over an Argentina side that had just beaten England.
The nadir of their year is still fresh in the memory, however. A disastrous loss to a Georgia side missing eight players and fielding a 19-year-old at tighthead, so Thomas' pained expression when discussing the one-point loss to Levan Maisashvili's side is unsurprising.
Though the physical bumps and bruises will disappear over time, you suspect the mental scars inflicted on Wales will be harder to shake.
So let's get Georgia out of the way. What, you wonder was the dressing room like after that loss, a scene of devastation?
"It was a tough one to take, that's for sure", Thomas says, shifting large frame on the silvery-grey sofa at the Vale of Glamorgan. "I didn't really dissect it too much after the game. There was just a general consensus that we had to turn it round quickly and try to move onto the Australia game."
Thomas said the time for moping, navel-gazing and soul-searching would have to wait, with a bedraggled, battered Wallabies rolling into Cardiff. Wales had to end a tumultuous 2022 with some cheer.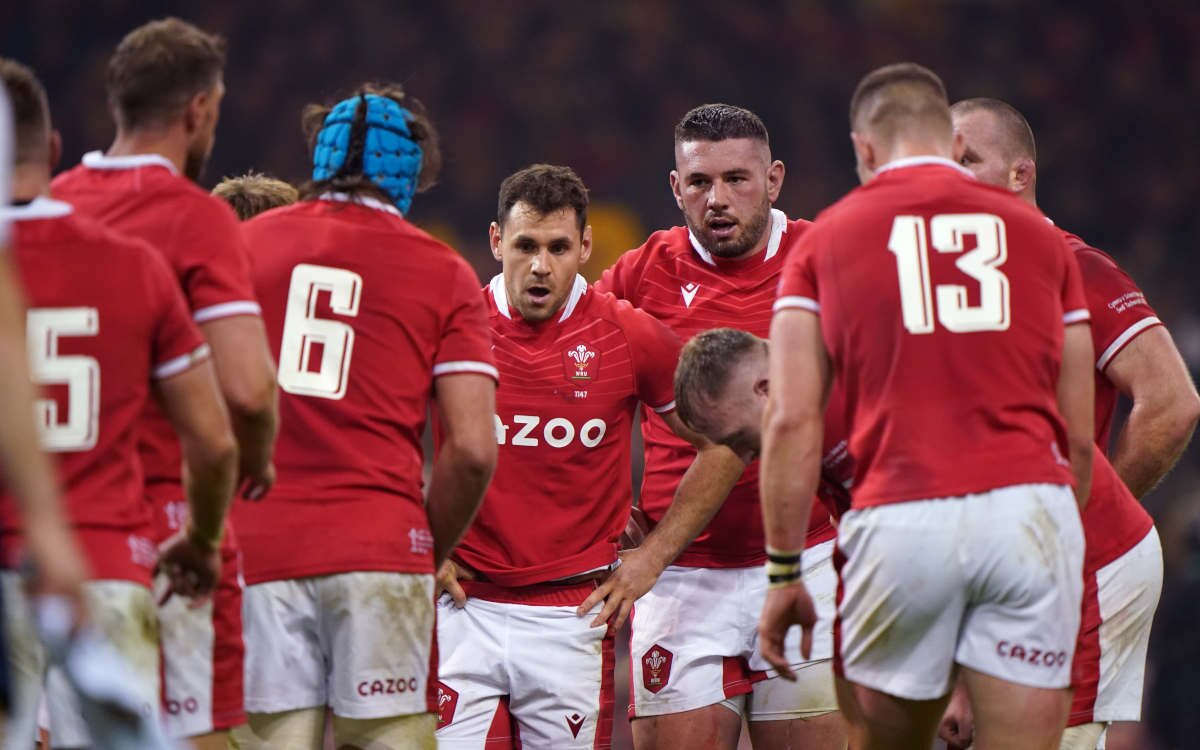 "Of course, we know where we went wrong, but this week it's been about getting everything right so we can put a big shift against the Wallabies. Part of that is about getting our mindset right. We have to close ourselves off from negativity and not get down about last Saturday, because it won't do us any good. We have to be positive in everything we do."
Thomas' straight-bat answers are unsurprising, but he strikes a defiant note to the nay-sayers and has no doubts his squad have the resolve the prove a growing list of critics wrong.
"This group will always have the character to bounce back, and I don't think anyone can question our attitude, but it's hard to put a finger on why we're being so inconsistent at the moment. Obviously no one wants to lose. We're lucky to have guys like Tips (Justin Tipuric), Ken (Owens) and Alun Wyn (Jones), who have all been there and done that, so know how to react. At times like this, we have to stick together."
While there is stiff competition for the No 1 shirt in Wales, with Rhys Carre, Wyn Jones and Nicky Smith all sure to challenge, you'd wager Thomas will make the World Cup squad.
In spite of Wales' challenging year, personally it's been a triumph for Thomas. The Ospreys loosehead has had to show patience, but after making his debut against Canada in July 2021, he's gone on to make 16 appearances in 16 months, before taking the field against the Wallabies.
While there is stiff competition for the No 1 shirt in Wales, with Rhys Carre, Wyn Jones and Nicky Smith all sure to challenge in 2023, you'd wager Thomas is in pole position to make the World Cup squad when they travel to France in nine months.
As for reasons for his elevation, Thomas say it is difficult to pinpoint one thing. "It's a bit of everything, I suppose." When pushed, he says, "I've had to wait for an opportunity. Even at regional level, we've had a stream of international looseheads at the Ospreys. Duncan Jones had over 50 caps and Nicky Smith isn't too far behind."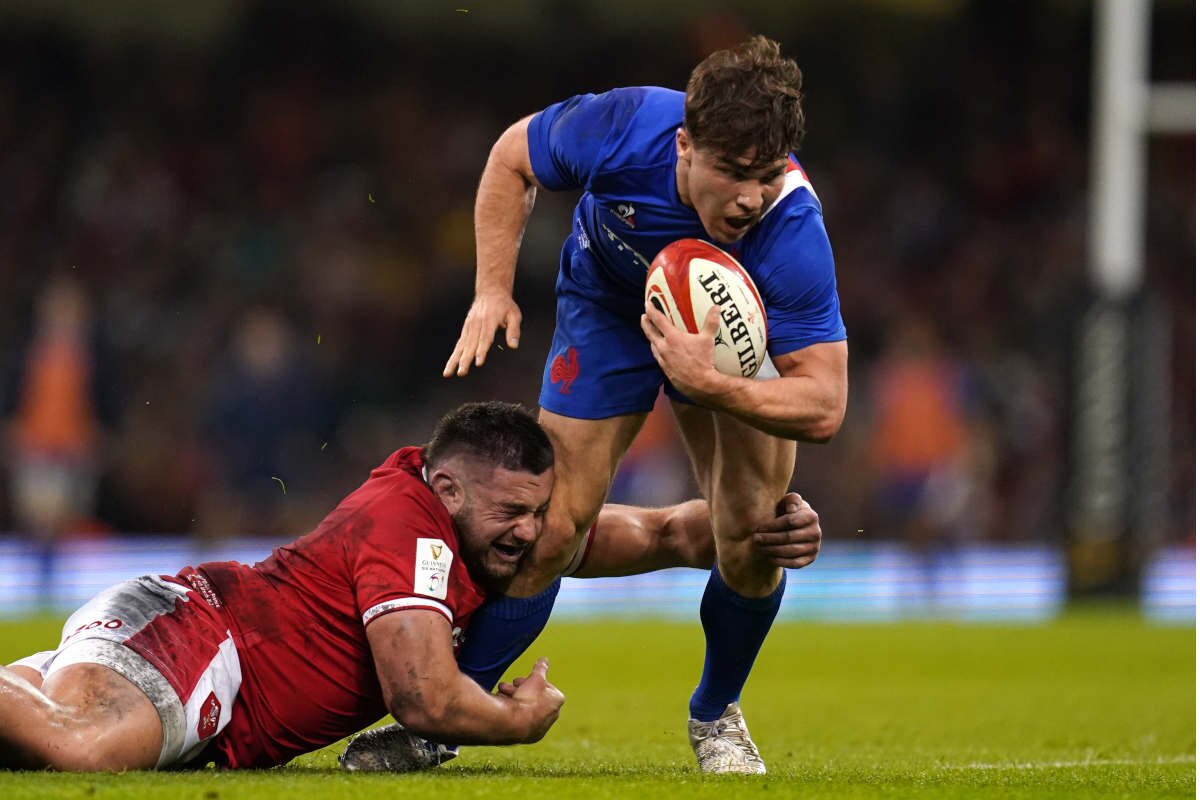 He feels a breakthrough came during lockdown, where shorn of the heavy-duty weights required by international props to keep their 120kgs frames ticking over, he enlisted Bernie, his 65kg Bernese Mountain dog as a training aid, squatting his canine friend to build up his legs and core. "I worked really hard during lockdown, started to feel stronger and things started to fall into place. I got more games under my belt and finally got the Wales call-up. I made the conscious decision to get better and better and not get comfortable."
Thomas turned 29 in September and accepts the racking up of scrums – something you cannot manipulate – has built up a tolerance to sticking at it when the weight comes on. While there are countless books, videos and tutorials published on the art of the scrum, Thomas prefers to keep it simple when the referee calls, 'crouch, pause, engage'. "I just try not to go backwards," he smiles. "I keep my set-up pretty uncomplicated and try not to overthink things. I stay low, keep a straight back and go forward."
I always blame my mother for turning me into a prop. She likes to cook and I like to eat. I've always been a bit of a lump. I love my mam's cheesecake.
Away from the nuts and bolts of the set-piece, one of Thomas' standout qualities is his tackling, which regularly reaches into double-figures on regional and Test duty. His face lights up when talking about defence. "I actually get excited tackling. I do a lot with Dan Lydiate and I try and pick up pointers from him. I love the way he goes about his work. I watch him and when he does a chop, I try to do the next one."
By birth, Thomas should be a Scarlet. Born in Newcastle-Emlyn, home of Gareth Davies, Josh Turnbull and Scott Williams, yet made his name at the Ospreys after an early eye-opener into the cut-throat world of professional sport. "The Scarlets let me go when I was 20. They didn't want me there. Luckily Steve Tandy picked me up and got me into the Ospreys. I love it there and feel a real part of the region. That rejection probably made me work a little bit harder. I saw how quickly things could change. When I was younger I thought I'd always be a Scarlet, but you soon realise things don't always work out and you have to move on quickly."
Comfortable with the ball in hand in open-play, and happy to truck the ball up, some may wonder if Thomas was a backrow or even had a run in the backs as a youngster. Thomas, whose cousin, Steffan is a prop at the Scarlets, laughs. "I always blame my mother for turning me into a prop. She likes to cook and I like to eat. I've always been a bit of a lump. I love my mam's cheesecake. I played second-row in college for one game but it was always in the front-row for me."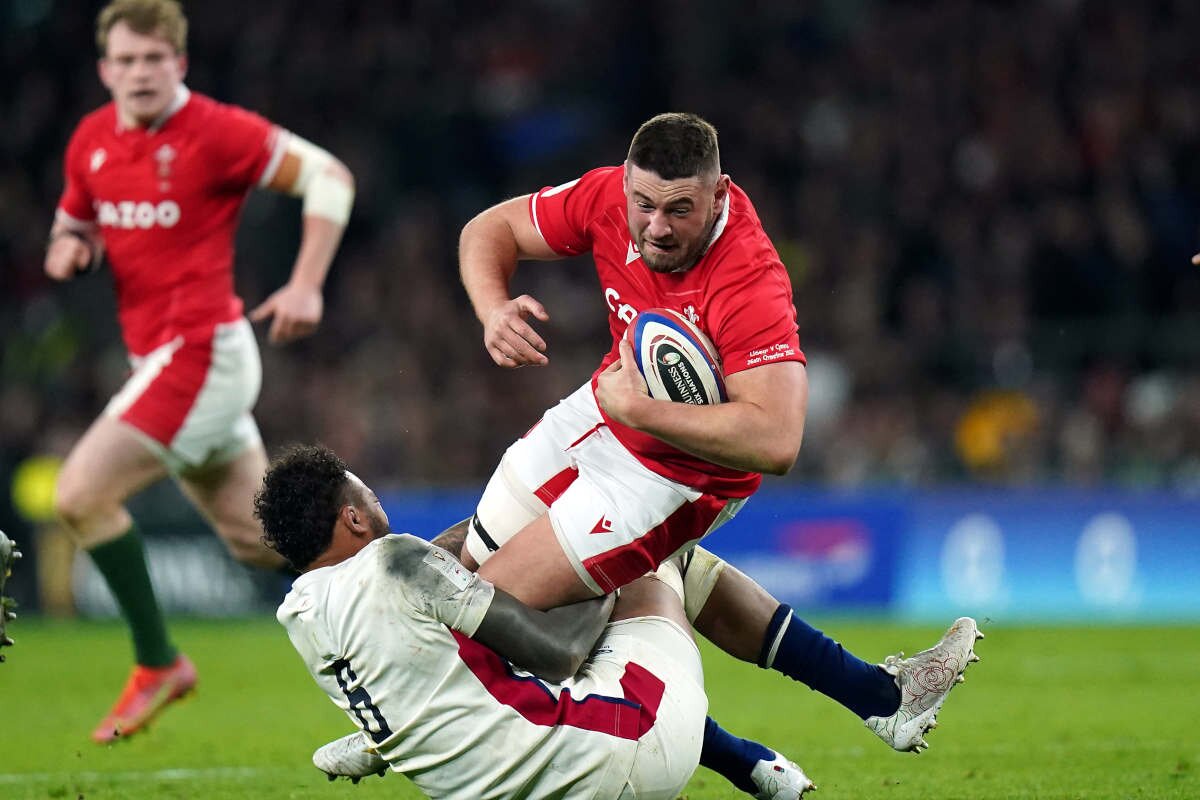 For all the deafening noise around Welsh rugby, Thomas had a timely reminder that there are more important things in life when he became a father for the first time days before the Argentina Test. Still adjusting, the prop says his wife Claire is doing the lion's share of the work. "Little Hali-Ann Thomas came along two weeks ago. I'm fortunate that have a good night's sleep at the Vale but when I go back home, it's a different story. Fortunately Claire, my wife, is doing all the night-time feeds and they're doing great. I'm over the moon."
Thomas says Bernie is also thrilled to have another addition to the family. "He's looking after the girls for me while I'm away. He's good as gold, a big softie. You don't have to worry about him. He has a sniff of Hali, lies down next to her and goes to sleep."
We expect they'll have a similar mindset to us. It will be two teams going flat-out at each other.
As for the year ahead, which will be dominated by talk of World Cup squad speculation, Thomas says there is much work to do. "I don't want to look too far ahead but I need to go back, graft at the Ospreys and get picked for the Six Nations and kick on. I need to work on my scrummaging, my impact as a ball-carrier, winning the collisions, upping my workrate. I can't rest on my laurels."
First up, however, is regaining some momentum against the Wallabies this afternoon, who are on a three-game losing run of their own, albeit losing by only five points in total to France, Italy and Ireland. Thomas will be hoping to avoid a yellow card, like he did in last year's nail-biting 29-28 game, won by Rhys Priestland with the last kick of the game. "We expect they'll have a similar mindset to us. The game means everything and it will be two teams going flat-out on each other. We have to leave everything out there on the park."
A rallying cry has been delivered. Wales have to lift the spirits of a nation. Defeat is not an option.