Back
By Jamie Lyall
From lost boy to libert
A beaming Kurtley Beale emerges on the screen, perched in his sleek Parisian apartment and looking every inch a man content with his lot. He has just returned from a stint on the driving range with Teddy Baubigny, the young France hooker who claims he used to play off scratch.
"I keep trying to get Finn Russell out for a round, but he tells me it's too cold," Beale chuckles. "I'm like, 'Mate, too cold?! You're from the cold, you're a Northman!' He talks a good game but he never wants to deliver."
These days, Beale is at home in his own skin, his mind a tranquil abode. At Racing 92, where he has been since August, the swashbuckling back has found fulfilment and exhilaration, even in the throes of a raging pandemic. The road to get here, though, was treacherous.
Beale turned 32 this month and incredibly, has spent half his life in professional rugby. He signed his first Waratahs contract at 16 and was called up by the Wallabies a year later. Great waves of hype buffeted the precocious kid grabbing the elite game by the scruff.
You can only hold it together for so long. Once it cracks, it just breaks you and you can be pushed onto a different road.

Kurtley Beale
In the eye of the storm, poisonous thoughts swirled around Beale's head. He was scorched by the spotlight that illuminated his every move and afraid to confront his feelings, reaching instead for a bottle.
"I just had a misunderstanding of who I really was," Beale says. "There are millions of kids out there who struggle with alcoholism and other social problems, and unfortunately for me being in the position I was, a lot of that was exposed and therefore looked upon as a huge problem.
"I was playing at international level on the world stage at 20, 21. I didn't realise the impact that I had on the people around me. I always backed myself and I guess off the field I tended to push boundaries the wrong way.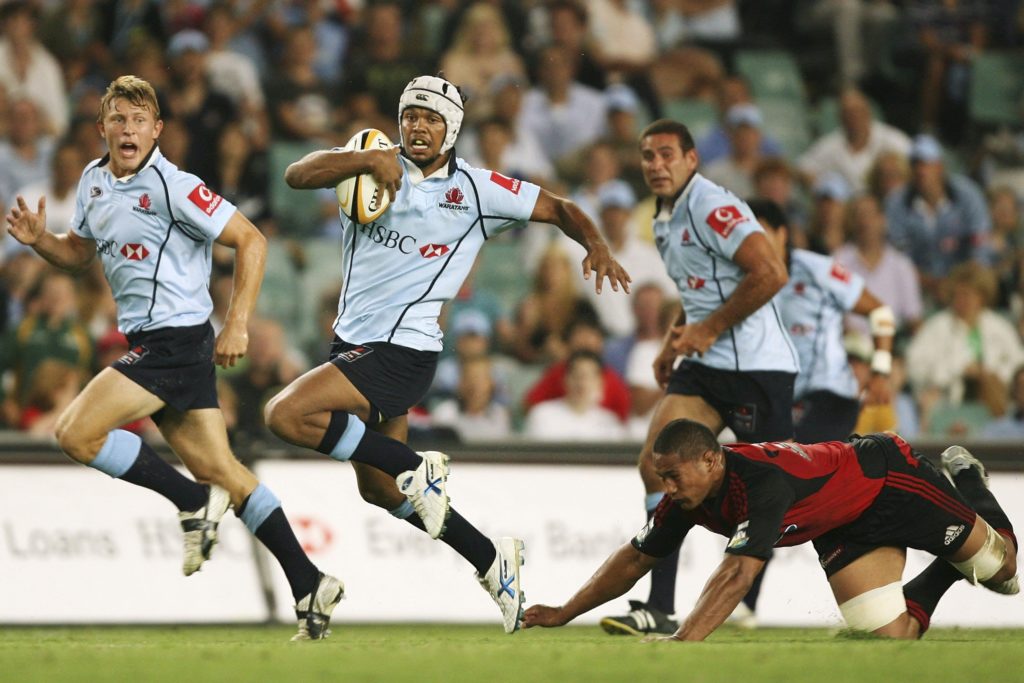 "It's so easy as a young guy when you're being pumped up to be this world-beater, there's all this expectation on you, and you take it on because that's what you're being told to do. You're told that if you want to be the best, you must face these challenges and hold it together. Once it cracks, it just breaks you and you can be pushed onto a different road. That's where my choices hurt me along the way."
Back then, scandal seemed to dog Beale like an infection that would not cure. There were frequent reports of excessive drinking and a violent altercation with team-mates. In 2013, confused by his own destructive behaviour, it was time to break the cycle.
Beale checked himself into a rehab facility. He sought solutions to his vices, but more importantly, a window into his psyche. The experience was revelatory.
I would suppress my feelings by ignoring them, by having a drink, or by distracting myself with something else. I wasn't actually dealing with the emotion.

Kurtley Beale
"There were times where I didn't understand a lot of my actions and hence why it pushed me to go into rehab and check out what is actually wrong and why I am behaving in a certain way. If I didn't reach boiling point a few times, I wouldn't be sitting here with you talking about it.
"Learning how to deal with my feelings, that was the biggest thing. There were times where I'd feel a certain way but I would suppress it by ignoring it, by having a drink, or distracting myself with something else. I wasn't actually dealing with the emotion.
"Young guys, young footie players, don't like to face their fears and feelings. My happy place was just to be obsessed with rugby and focus so much that I wasn't even dealing with things. You're perfect for a few games and then all of a sudden there's some criticism and you're back down to the bottom because you just don't feel like you're good enough.
"I had very high expectations of myself and when I didn't hit those, there'd be a lot of negative press so therefore I'd feel down. Other days, I'd feel happy, but then be sad again. A bit of a rollercoaster of emotions. What allowed me to deal with that stuff was learning more about me as a person and understanding how to deal with my feelings to make sure that it's a steady ride instead of a winding one."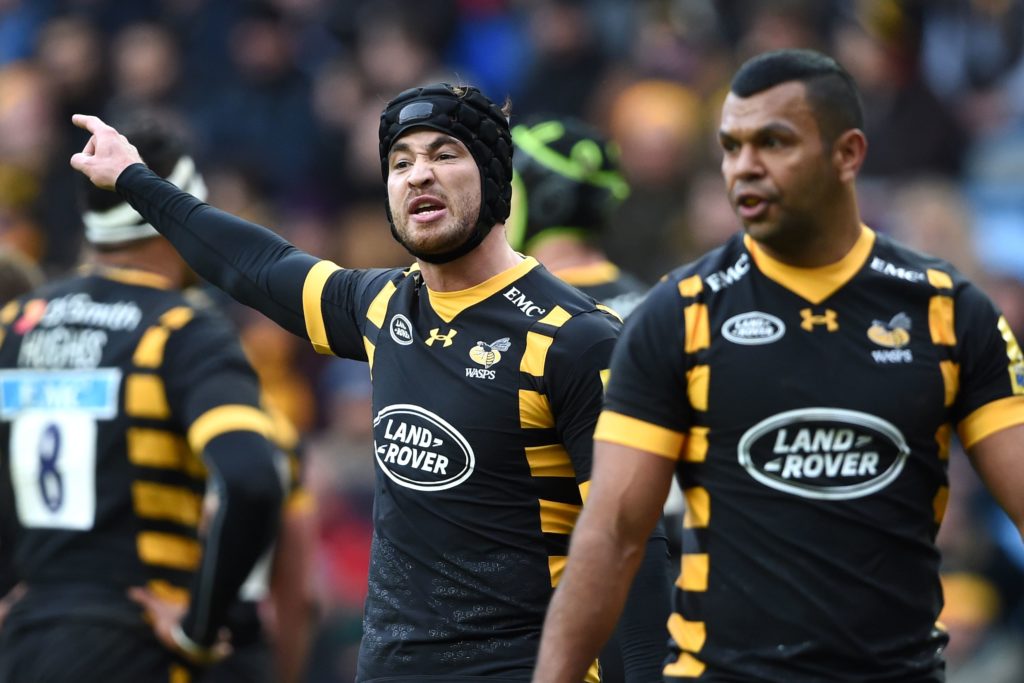 The game has never loved souls who draw controversy, no matter how bright their talent burns. Rugby has a strained relationship with its free spirits, men who become ensnared in off-field troubles but with a ball in their palms, play like gods among mortals.
Beale was irked by the narrative that followed Danny Cipriani when he played with the sumptuous fly-half at Wasps, after striking up a friendship at the Melbourne Rebels. He sees shades of it now in Paris with Finn Russell. Through stoic adherence to certain 'values', or egregious tactical straitjackets, rugby can wither its greatest assets.
"Within rugby, you do feel that special players are suppressed in how they act, or are placed in a certain environment that doesn't allow you to showcase your skills 100% of the time," Beale says.
Our game has so many different characters and great thinkers that can really boost it, but they are trapped and prevented from expressing themselves.

Kurtley Beale
"It can be contradictory. People look at rugby as the game they play in heaven, a true gentleman's game, and anything outside of that is not in the character of the sport. But on the other hand, we want to see excitement, brilliance, guys playing without thinking too much and just backing their instincts.
"Undoubtedly, at times, guys aren't able to express that because they are confined by environments and structures that don't allow them to. Finn Russell, Danny Cipriani – these guys can bring the game to another level but I do feel that the outside viewers or supporters tend to suppress them for some reason.
"It's disappointing because our game has so many different characters and great thinkers that can really boost it, but they are trapped and prevented from expressing themselves."
At Racing, freedom is cherished. There is structure, of course, but why sculpt a backline of galacticos only to shackle it? Beale has been plunged into a squad of lavish riches. Virimi Vakatawa, Teddy Thomas, Juan Imhoff, Simon Zebo, Emiliano Boffelli, Henry Chavancy and of course, Russell himself – mesmeric athletes who can maim teams any number of ways.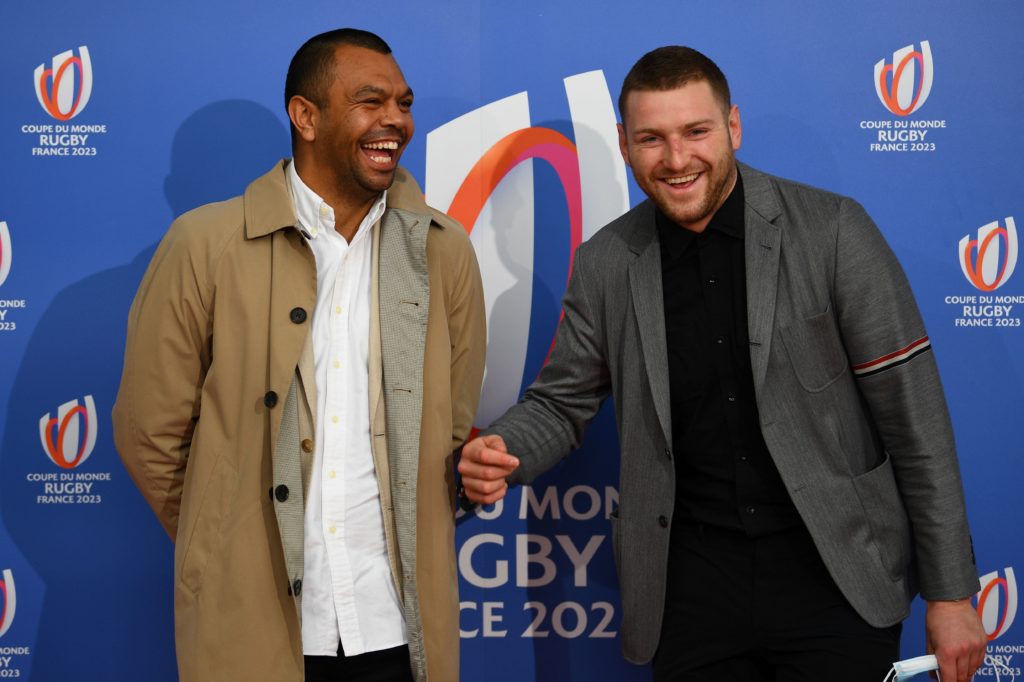 The danger is that so many headliners will trip each other up. That a huge posse of Michelin-star chefs may in fact spoil the broth. But this is not a squad assembled to sate the vanity of a club owner with obscene wealth and scant rugby knowledge. The Racingmen have been carefully constructed. They flow and conjure and captivate in a beautiful symphony and Russell is the conductor.
"Off the field, Finn has been fantastic with me. He lives literally two streets away," Beale says. "He speaks fluent French which is very impressive, I didn't realise he had that skill and intelligence. He's a great leader in this squad and a future leader for Scotland. He'd do amazing things there, if given the opportunity.
"When you're with Finn and you give him the reins and responsibility, he takes it on very well and has proven that here. He conducts himself in a very professional manner and most importantly he delivers on the pitch. We've clicked and gelled as mates as well and I'm looking forward to building that combination throughout the years to come.
"He's been incredibly supportive on the field we have got a very similar understanding of how we want to play the game, along with Simon Zebo. There are some combinations that haven't yet had the opportunity to play together. You've got Vakatawa, Thomas, Imhoff, who has been so supportive and welcoming, such a great guy. There is always that mutual respect and that is so important for a squad like us with so many big-name players, bringing us under the same umbrella."
I'm extremely keen. Hopefully I'm noticed and given an opportunity if I deserve it – and I've got to deserve it.

Kurtley Beale on playing for the Wallabies again
The numbers Beale has posted since arriving in France are compelling. He tops the Champions Cup charts for metres made, carries and clean breaks and has bagged four tries in a dozen games this season.
He won the most recent of his 92 Australia caps at the World Cup in Japan, and in his heart, he yearns to play at the next one. It would be his fourth appearance at the global showpiece. To date, Dave Rennie, the Wallabies coach, has not been in touch, but in this form, at this club, Beale will be exceedingly hard to omit. Returning to the Test arena is a smouldering ambition.
"I'm extremely keen," he says. "I feel like I've got more to give to the game. I'm learning a lot more here in France from world-class players, I've got a really good understanding of different plays, I'm in a great position to keep improving as a player.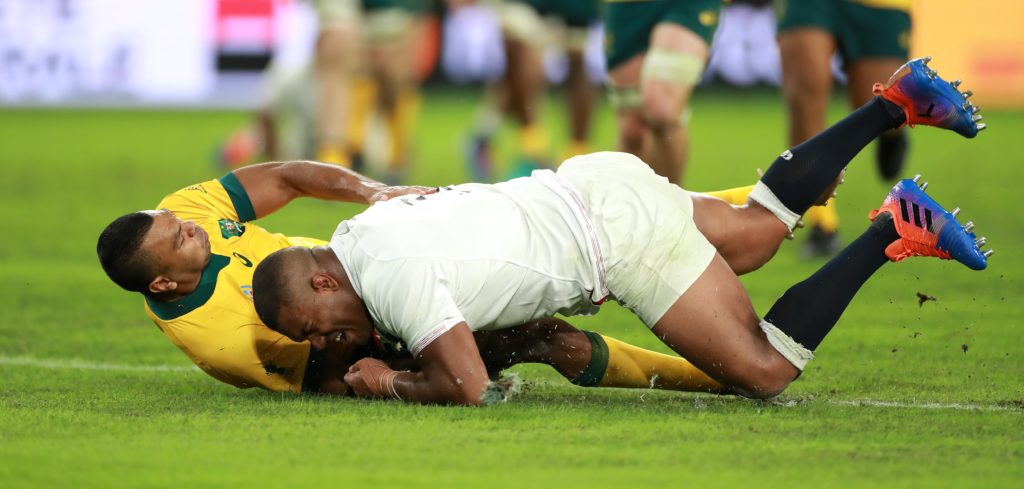 "There hasn't been any contact from Dave at this stage but my focus is just on playing really well consistently for Racing. Hopefully I'm noticed and I'm given an opportunity if I deserve it.
"And I've got to deserve it. Yes, I've had the honour of winning many caps for my country, but the jersey is not just given, you have got to earn it and a lot of young players are starting to prove themselves back home and many others are pushing really hard overseas.
"Competition is healthy for a team and I'll be doing everything I can to earn another Wallaby jersey in the near future."
Maybe he'll make another World Cup – if it doesn't happen, no longer will he slaughter himself for failing to hit those lofty, self-imposed expectations. Perhaps he'll even manage to drag Russell out for a hack by then too. For now, ensconced in his Parisian hinterland, Beale is the picture of happiness.
More stories from Jamie Lyall