Back

By Gavin Mortimer
France torn over whether Ntamack or Jalibert partners Dupont at RWC
'The Invincibles' screamed the front page of Midi Olympique on Monday morning above a photo of jubilant French players celebrating one of their four tries against Japan on Sunday. The 35-17 victory over the Cherry Blossoms made it a clean sweep for France in their trio of autumn internationals, and extended their winning streak to 13.
Statistically, Fabien Galthié's Bleus are now the most successful team in the history of French rugby and a galaxy of past players sang their praises inside the newspaper. Serge Blanco, Jean-Pierre Rives, Philippe Sella and Fabien Pelous, none could speak highly enough of what they have seen in the past 18 months. "All the players are superb," said Rives, who captained France in the late 1970s and early 80s, generally considered to have been their greatest decade. "They are playing magnificent rugby." 
There was a word of caution, however, from Olivier Magne, who won 90 caps in the back-row at the turn of the Millennium. "To really go down in rugby history, this team will have to win the Holy Grail, the title that continues to elude French rugby."  
Magne has good reason to err on the side of the caution. He was a member of the French XV that won the 2002 Grand Slam and then went to Australia the following year quietly confident that they would win the World Cup. All went well until a rainy night in Sydney, when they cracked under pressure against England in the semi-final.  
No Frenchman suffered more that evening than the 21 year-old fly-half, Frédéric Michalak whose mental fragility was in stark contrast to the rock-solid temperament of his opposite number, Jonny Wilkinson.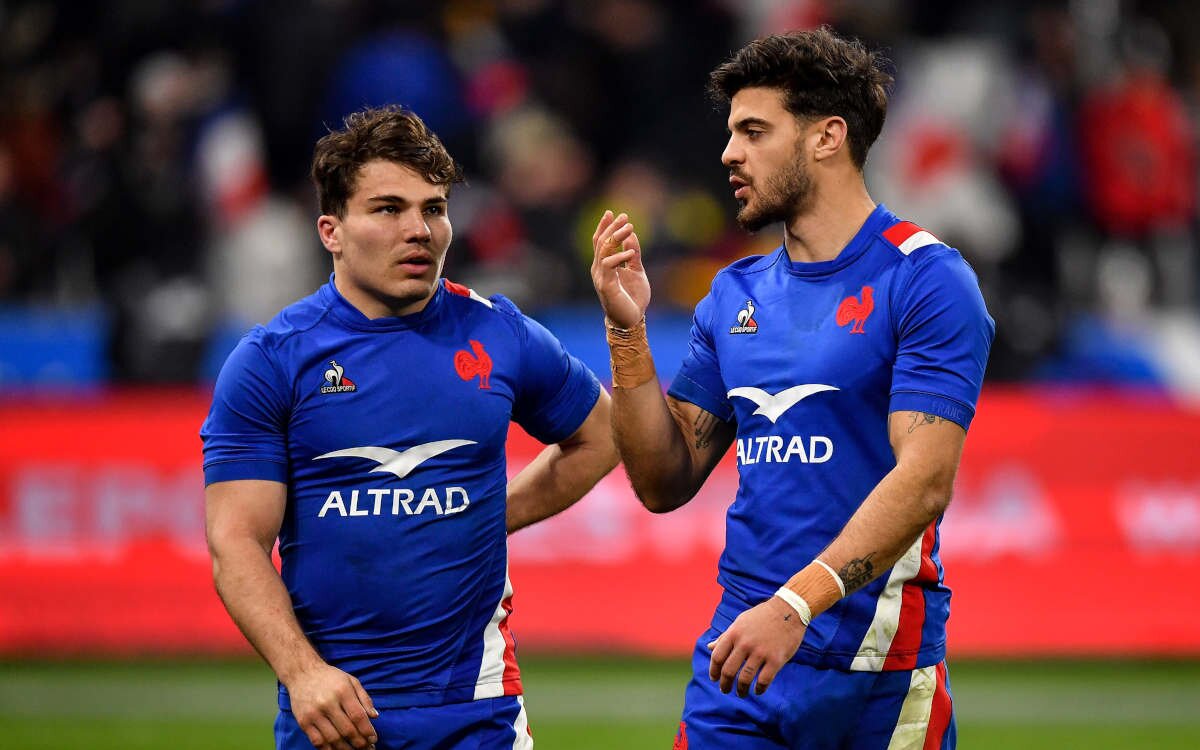 Twenty years on and fly-half remains a position of potential concern for France. To some extent it is a perennial problem in French rugby because of their belief, unique among the top tier nations, that the scrum-half is the decision maker in the backline. France down the years has produced many high quality scrum-halves, the likes of Fouroux, Gallion, Berbizier, Galthié, Yachvili, Parra and the latest, and best of the lot, Antoine Dupont, but name one French fly-half who could compare to Wilkinson, Sexton, Townsend or Jonathan Davies?  
In France it is the scrum-half who calls the shots and this can only diminish the fly-half, making it harder for them to impose their will. When a player of Dupont's lavish talent is wearing the No9 shirt it must be all the more so. 
Three years ago I interviewed Dupont and Ntamack, together with their Toulouse and France teammate Thomas Ramos. Dupont and Ramos were both at ease during our conversation, chatty, affable and making quips (when I asked Dupont if he might one day sign for English club he shot back that something would first have to be done about the weather north of the Channel). Ntamack was courteous but quiet and reserved, less outgoing than his two friends. 
This side of character can sometimes be seen in his game. He's very much a confidence player, and this month he has appeared short on that quality during his three Test appearances. 
The timidity, the tentativeness, that was the hallmark of Ntamack's performances against Australia and South Africa were on display against Japan despite the absence of Dupont
It might have had something to do with his ankle injury, which sidelined him for six weeks in September and October, and left him short of game time going into Australia match. He looked rusty in the 30-29 win against the Wallabies, as he did the following week when France squeaked past South Africa 30-26 in Marseille.  
There were murmurs of concern in the French press last week ahead of the Japan game, particularly as Dupont was suspended after being sent off against the Boks for a reckless tackle. "In the absence of Dupont, Ntamack will be the boss," declared Rugbyrama, the online wing of Midi Olympique. "The suspension will certainly force Romain Ntamack to take on more responsibility at the Stadium. During the first two games, the fly-half often left the kicking to his scrum-half."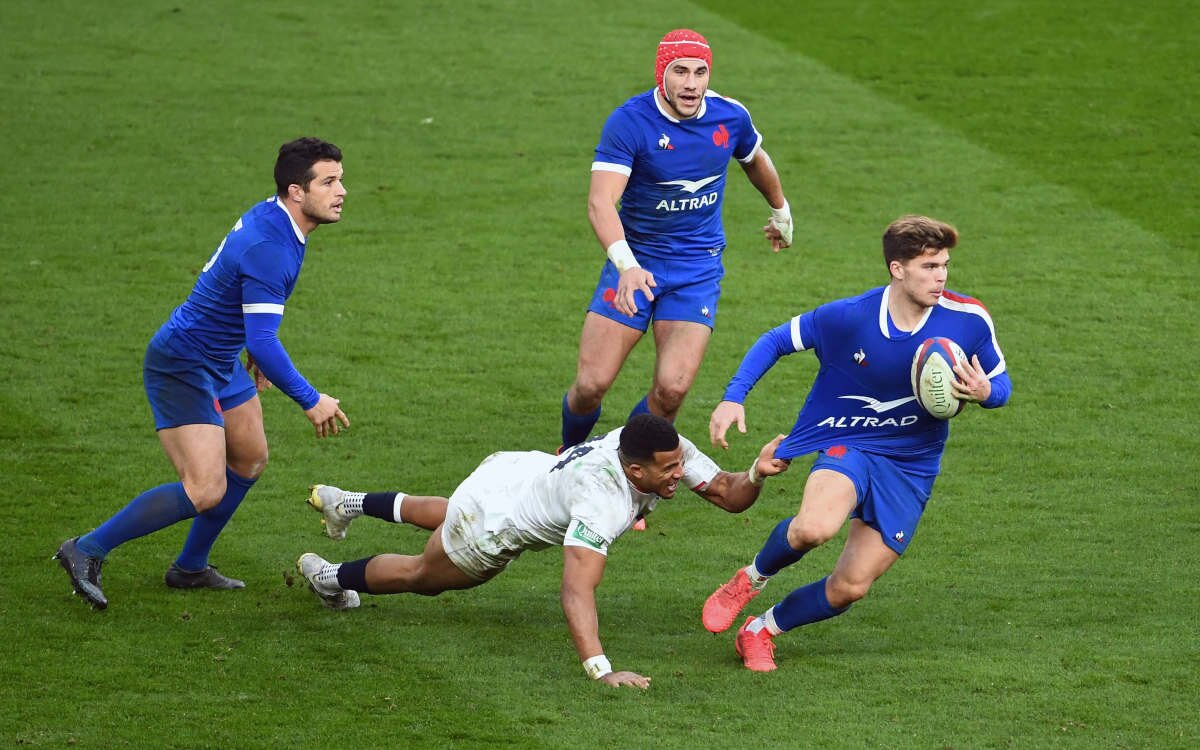 But the timidity, the tentativeness, that was the hallmark of Ntamack's performances against Australia and South Africa were on display against Japan despite the absence of Dupont. The 23-year-old was replaced early on in the second half by Bordeaux's No10, Matthieu Jalibert, an altogether different character to Ntamack. The 24-year-old is cocky, showy and full of swagger. A couple of seasons ago he sparked a mass brawl from the bench, racing onto the pitch and elbowing an opponent as he celebrated a winning try from Bordeaux against Castres. 
When it was put to him by L'Equipe that he might possess "a footballer's mentality", Jalibert countered by saying that rugby's problem was its conservatism and that "as soon as you do something quirky it's insinuated that you have a footballer's mentality, a bad mentality". So what, he added, if he "likes to provoke, pester, wind up, challenge people". 
Jalibert has very much an Anglophone mindset in how he sees the fly-half's role; not for him the subservience expected of the French No10. His hero as a youngster was Owen Farrell.
Jalibert has very much an Anglophone mindset in how he sees the fly-half's role; not for him the subservience expected of the French No10. His hero as a youngster was Owen Farrell and he remains a great admirer of the Englishman. "First for his playing attributes," he explained, "but above all his mentality and the influence that he exert on his team impresses me, whether it's with England or Saracens".
Jalibert and Dupont have started a handful of Tests together in the last couple of seasons but it hasn't been a particularly productive partnership. Two outstanding talents but are they incompatible? Galthié seems to think so, and has settled on the axis of Ntamack and Dupont as his half-back pair for the World Cup. It makes sense: they play together each week at Toulouse and Ntamack is a fine player when his ginger is up. "We know how to respond to each other's actions," said Dupont before the South Africa Test. "It is a plus for the team to have continuity in key positions. It also shows the will of the staff to have continuity."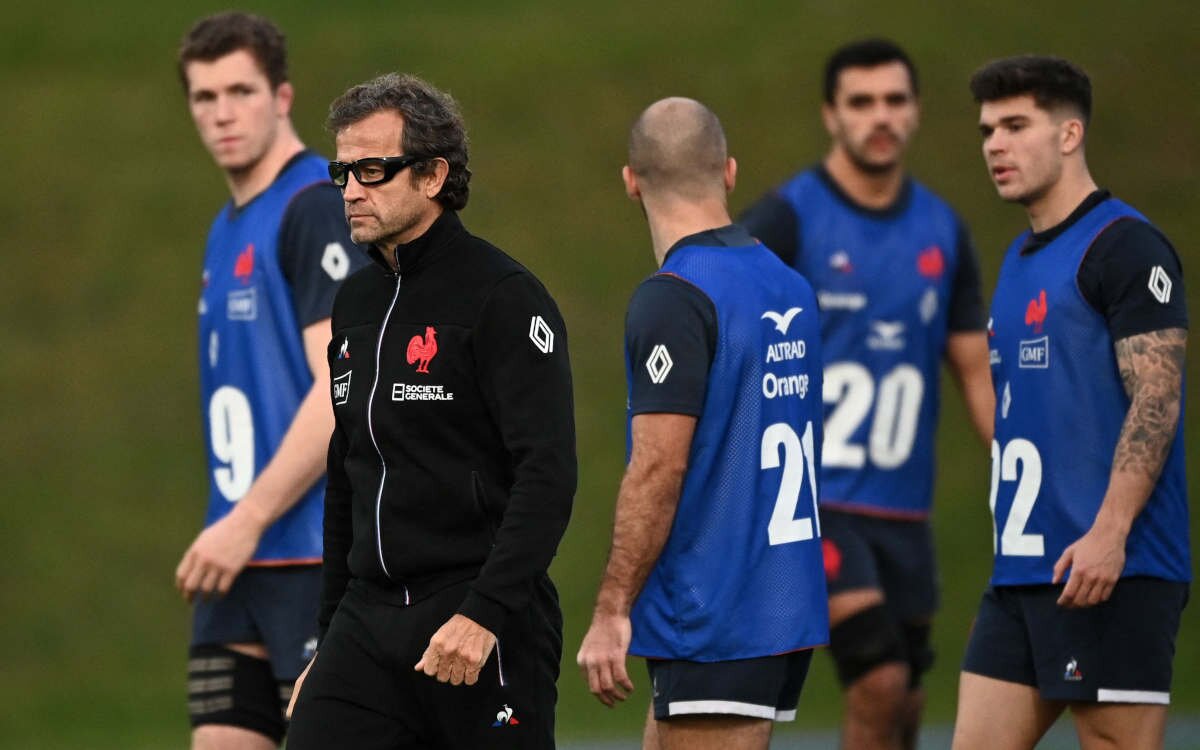 Jalibert has been designated as one of Galthié's 'finishers', appearing off the bench in the final quarter, often when both Dupont and Ntamack are hauled off. It helps that this year Maxime Lucu has established himself as Dupont's understudy. He plays for Bordeaux, allowing Galthié the luxury of replacing one club half-back pairing with another. 
Jalibert impressed in all three of his appearances this month, especially against Japan, when his appearance inspired an insipid French XV that was struggling to see off their feisty visitors. With one of his first touches, Jalibert took the ball in his 22, chipped ahead, collected and accelerated into the Japanese 22 before off-loading for a try in the corner.  
In assessing the individual performances of the Bleus in the autumn internationals, Midi Olympique judged Ntamack to have been 'too discreet' and said he needed to be more 'influential'. Jalibert on the other hand had displayed 'initiative' and 'inspiration' when opportunities came his way. 
Galthié will expect more from Ntamack in the Six Nations but he won't be unduly concerned by his form this month, particularly as he has Jalibert at his disposal. One's tempted to use the bus analogy: you wait ages for a top-class French fly-half and then two appear at once.