Back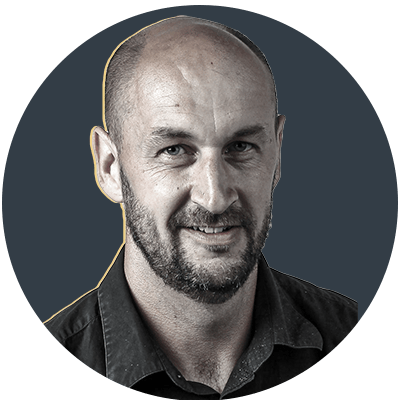 By Gregor Paul
Flaw in the Death Star
What was once a curiosity has now become a concern. A new All Blacks era has begun with an old problem, one that has reared its head a few times and one that is starting to feel might be beyond their ability to fix.
The All Blacks don't appear to be able to win games with a drop goal. Given their undeniable ability to conjure tries from nothing and their relatively stellar win-record, it may seem a non-problem.
But this is the equivalent of the tiny flaw in the Death Star. It feels like an impossible weakness to exploit, but it has made the All Blacks surprisingly vulnerable and for the third time in three years, they failed to win a test because they shunned the chance to drop a goal and instead chased glory with a higher risk strategy.
In a breath-taking and almost fantastical extra 10 minutes of post-hooter rugby in the first test of 2020, the All Blacks managed to survive being entrenched on their own goal-line, turn the ball over and amazingly set-up camp at the other end of the field.
They had three full minutes deep inside the Wallabies 22, two of which were spent directly under the posts, and yet they failed to execute the killer blow and left Wellington with a 16-all draw.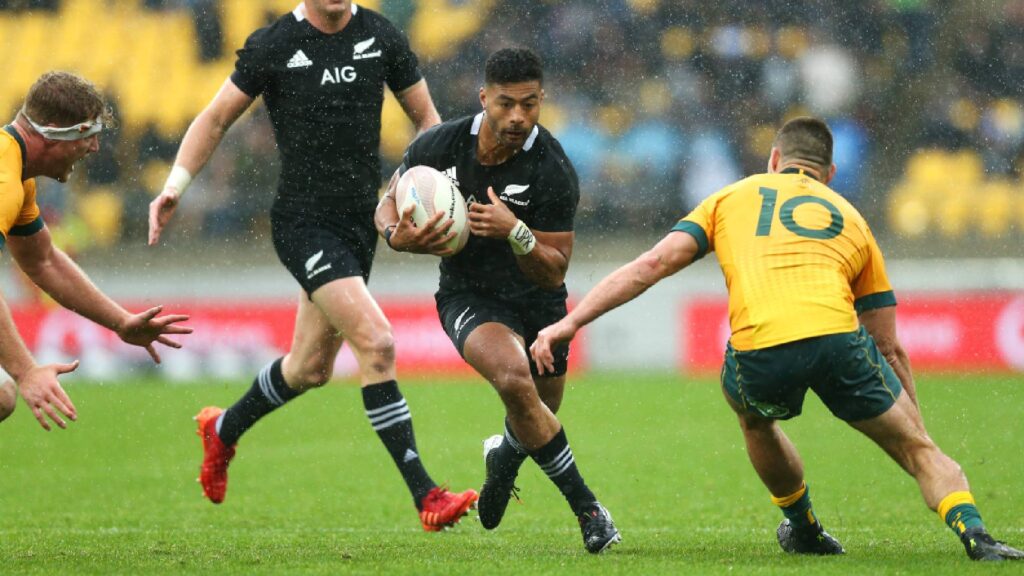 They didn't set up for the drop goal despite being close enough to throw one over and instead decided to fling the ball wide believing there was an overlap to exploit.
Maybe there was, but the pass to Jordie Barrett was awful and the opportunity died when he couldn't gather it to make the next pass to George Bridge.
"There were a number of opinions in the [coaching] box," said All Blacks coach Ian Foster about the right play in those closing minutes.
"I thought we had calmed ourselves down and we were well set up under the goal-posts and I think you could see Richie [Mo'unga] was hovering around in position for a drop kick, but you know, Jordie called for the ball and it was actually a pretty solid decision.
"George Bridge was unmarked outside him and in the end it was a skill execution…we couldn't quite get the ball to where it needed to be."
If England had been in the same position, they would have won. There would have been no confusion, no ambiguity of purpose but instead a near military-precision operation would have commenced with everyone knowing their role in how to set-up and successfully land the drop goal.
George Bridge was unmarked outside him and in the end it was a skill execution…we couldn't quite get the ball to where it needed to be.

Ian Foster on the last All Blacks play of the Bledisloe
Ireland, South Africa, France, Wales and probably even Scotland would have been similarly adept at securing those last three points. It's in their rugby DNA, or at least it's their default mode when they know they have just one chance to secure the necessary points to snatch a win.
But the All Blacks can't get this drop goal business right at all. It's almost anathema to them as just once in the last 10 years have they rescued a game with a drop goal.
That was in 2012 when they beat Ireland 22-19. They had a scrum in the last minute, Richie McCaw picked up and drove and Dan Carter slotted the goal from 20 metres out. They made it look easy, which it kind of is, and yet the All Blacks have only once since seen the drop goal as the best route to salvage a victory in the dying minutes of a game.
Locked at 18-all against the Wallabies in 2012, the All Blacks again set-up the chance and Carter struck from 40 metres but it drifted wide.
And it was as if, having once succeeded and once failed, the All Blacks concluded the odds were stacked against winning games with drop goals as they have never again tried.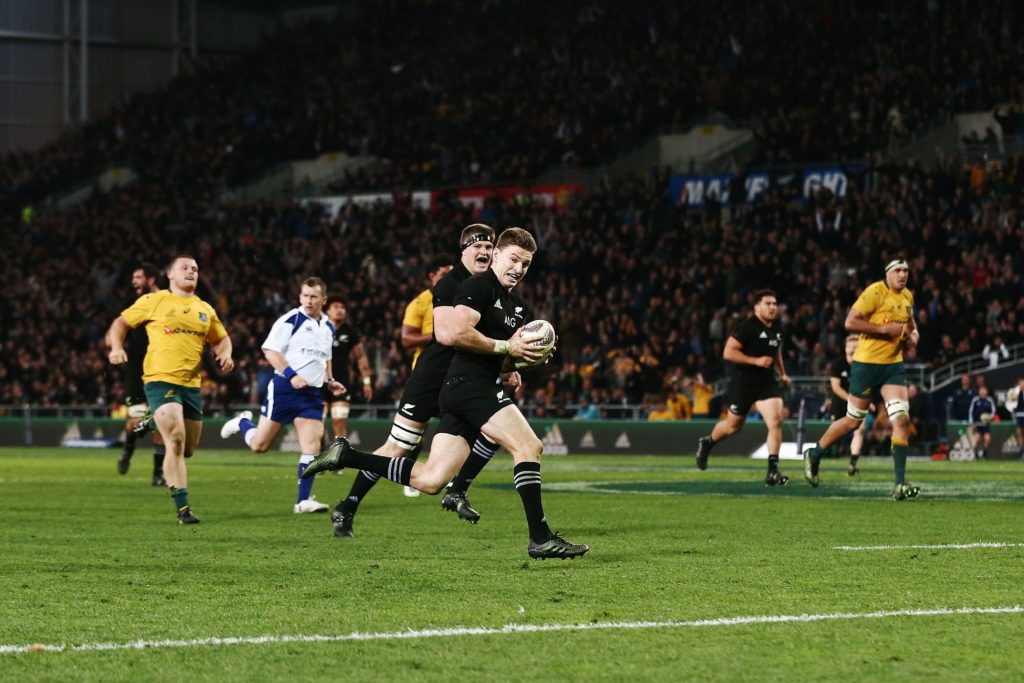 It's incredible. Since that draw against the Wallabies in Brisbane eight years ago, the All Blacks have found themselves either level or trailing by two points or fewer in the last five minutes on six occasions and have never tried to drop a goal.
They have won two of those games, drawn three and lost one. They also drew with the Boks last year in Wellington when they shunned a drop goal opportunity that would have put them 19-9 ahead with four minutes to play.
In 2014 they snatched a late win at Eden Park against England when they tapped a penalty inside their own 22 and scored a long-range try and in 2017, they regained their kick-off after seeing Australia go 29-28 ahead in Dunedin with three minutes left, and four phases later, Beauden Barrett sliced under the posts thanks to some miracle handling.
But the All Blacks can't get this drop goal business right at all. It's almost anathema to them as just once in the last 10 years have they rescued a game with a drop goal.
Statistically, though, even with the immense ball-playing talent at their disposal, the odds are stacked against the All Blacks running their way to victory in the last minutes of a test.
It has worked twice but failed on four other occasions, the most notable being in 2018 when they were camped under the Boks' posts in Wellington had an age to set for the winning drop goal but decided to instead run right, only for Damian McKenzie to lose possession and lose the game.
"Should we have drop-kicked a goal? Yep, of course we should have," said a bemused All Blacks coach Steve Hansen after that 36-34 defeat. "And we had plenty of opportunity to and we didn't organise ourselves.
"With 10 minutes to go we could've won it twice over. We had plenty of opportunities, we just didn't close it out and there's the biggest learning.
"What have we got to do when the clock's running down and the scoreboard's against us? We've just got to take a big breath and do things right and be clinical and, if we'd done that, we would've won the game. But we didn't."
Two years later, on the same ground, the All Blacks made the same mistake of deciding to run wide rather than drop the goal and that's what's worrying – recidivist offending.
The All Blacks have built their legacy on their ability to learn from their mistakes and adapt. Except when it comes to drop goals. They seem to have a blind spot there, as if winning with a drop goal is undignified, somehow beneath them or not befitting of their talent.
As Springboks coach Rassie Erasmus said last year after his side's surprise victory in Wellington: "That's New Zealand. They were going for the try, that's the way they do things. It's a compliment to them. A drop goal is not the New Zealand way."
But the All Blacks have never been picky before about how they win. They have willingly strayed offside, played the referee or been slow to roll away to secure victories.
In 2017, Kieran Read illegally slapped the ball out of Jonny Gray's hands to make sure New Zealand won in Edinburgh because the All Blacks take a cold, calculating view of everything.
If they decide something will help them win, they will do it and this is why the reluctance to drop goals in pressure situations is perplexing as much as anything else.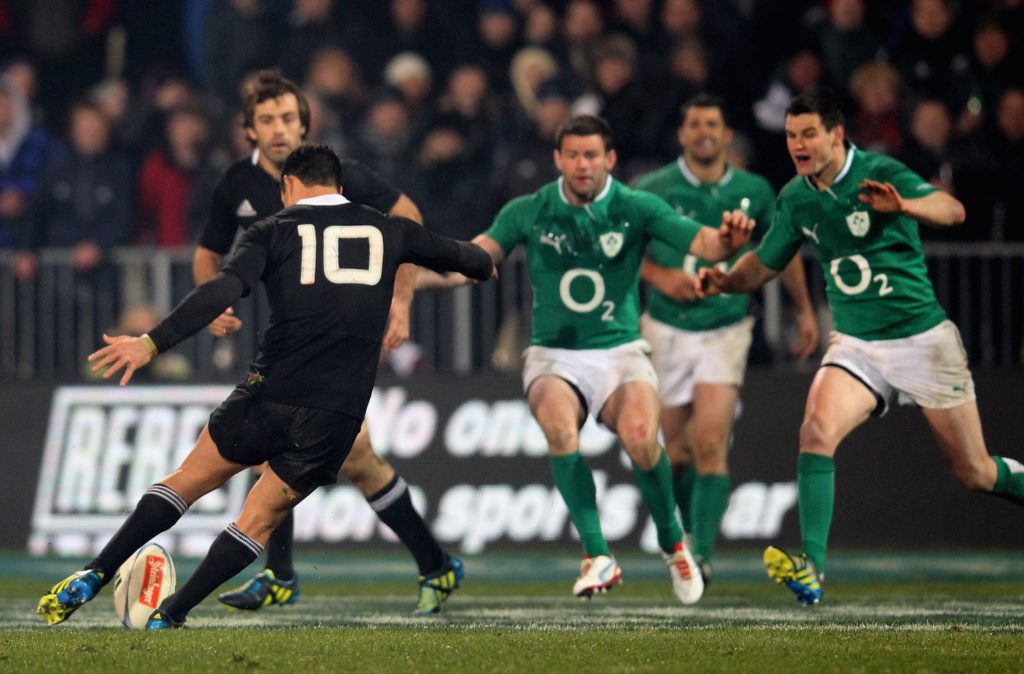 Foster, in his former capacity as assistant coach, talked last year about the internal decision-making battle the All Blacks constantly face when they are under pressure to conjure a late victory.
"We have a team that likes to play and New Zealand teams have historically been like that," he said. "We trust our skill sets and if we see half a chance we prefer to go for the try rather than anything else. I think over time we have had a lot of success with that and we have also had some memorable losses with that same strategy.
"[Running the ball] is almost our go to, our default mechanism for us isn't it? But I think we have seen signs over the last few years that we have got the ability to change that picture and to go slightly different in some areas.
"People talk about the game against South Africa [in 2018] in Wellington where we tried to run our way in and score near the end. We should have taken the drop goal and we admitted that but a few weeks later we were in the same position against South Africa, down by 14 and ground our way to a really good victory by, in some ways, holding on to the ball but doing it in a different way.
"It is the eternal debate – we are always trying to find the right tool at the right time. We don't always get it right but we spend a lot of time working on that."
And this is the real nub of the issue – the inability to drop goals to win games is a decision-making failure and by extension, a leadership failure.
We trust our skill sets and if we see half a chance we prefer to go for the try rather than anything else. I think over time we have had a lot of success with that and we have also had some memorable losses with that same strategy.

Ian Foster
These last few years when they have been under pressure, they have lacked one commanding figure to be unequivocally in charge and to make a definitive call to set-up and execute.
The last time the All Blacks won a game with a drop goal, McCaw was captain. Having been the skipper against France at the 2007 World Cup when the All Blacks were 20-18 down for the last 13 minutes and failed to attempt a drop goal, McCaw vowed to never make the mistake again.
The New Zealand Rugby Union commissioned an independent review into the World Cup failure and it concluded: "The leadership model failed to deliver what was its most important objective – decisions which give the best chance of winning the game. The team failed to ensure that the right decisions were taken at critical moments."
McCaw was stung by that review and set his sights on becoming a stronger, better leader. He took an iron grip of the team post 2007 and so, when the All Blacks were tied 19-all with Ireland in 2012, McCaw pulled his team around him before they packed down the last scrum and made it clear he was going to pick off the back, there would be one recycle, and then the ball was going back to Carter to drop the goal.
He knew he had to take control, call the play and make sure that it happened. He couldn't assume or be ambiguous – he made it known there were no other options on the table. He wanted the drop goal so he got it. Commanding leadership delivered the result.
In 2018, Kieran Read was captain and he didn't have that same influence as the All Blacks packed down under the Springboks posts. He didn't impose himself firmly enough. He didn't take command the way McCaw had and a few months later he admitted that he regretted that.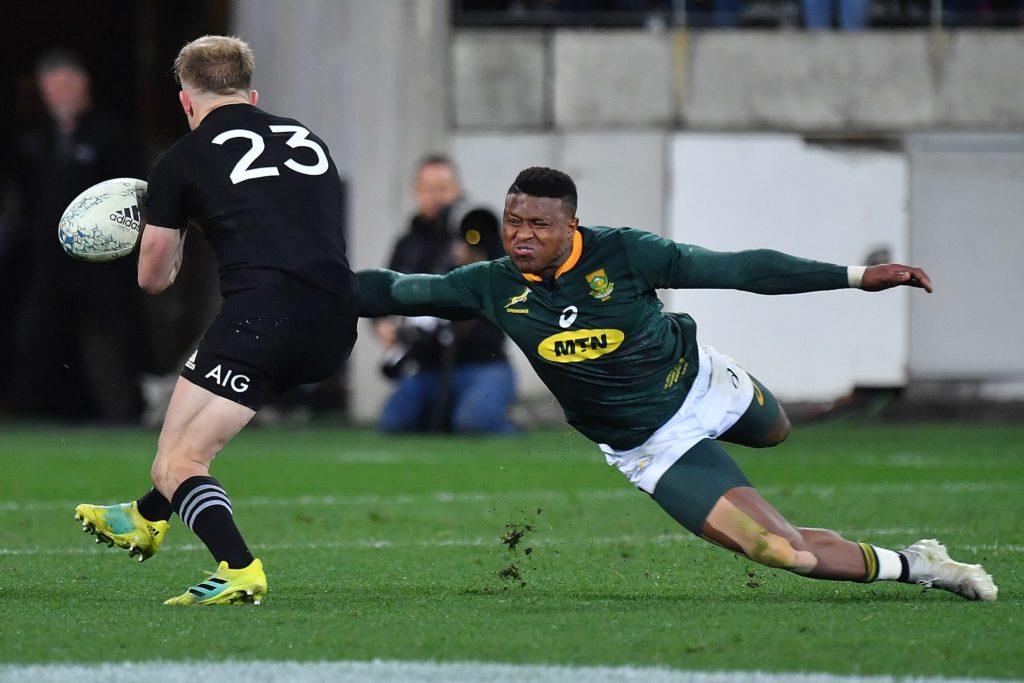 "Yeah I would have," Read said when he was asked if he had his time again whether he would have ordered the drop goal attempt. "But it is a funny one because you pack down the scrum and the call was made to drop the goal. But it didn't happen but I also back him to make that decision because if DMac doesn't get the ball knocked out of his hands and scored the try we win the game.
"I think, though, if you look back and say if we are in this position again we drop the goal – especially in a game that really matters."
The situation in Wellington against the Wallabies was arguably different in that there was no stoppage or set-piece from which the All Blacks had the opportunity to plan their strategy.
Captain Sam Cane was buried in rucks trying to recycle the ball and so the decision-making effectively sat with fly-half Richie Mo'unga.
And like Read two years previously, Mo'unga regrets that he didn't make the definitive call himself. "I was in position to take one but the call was for the forwards to just pick through the middle," he said the next day. "Could I have had a better voice? Maybe. But when you're in like that, it's a bit hectic and everyone wants the ball. There were opportunities everywhere.
"If Jordie got the pass, or if we got the pass away, we wouldn't be talking about drop-kicks but it definitely was in my mind. I just felt like we were going forward and could've scored.
"It is tough because we know what's ahead, we're trying to score, we're playing in the 87th minute and we want to do things with pace. But we realise they're the ones under the pressure, they're the ones under their sticks. As a game-driver we could definitely do that a lot better."
It's a curious vulnerability, but it is a vulnerability nevertheless and one the All Blacks need to fix.