Back
By Tom Vinicombe
Final push
There is no hint of regret or sense of sadness when Brodie Retallick says the 2023 World Cup could be his last bow with the All Blacks.
He'll only be 32, a relative pup in comparison to the likes of Brad Thorn and Victor Matfield who played well into their late 30s, but he knows by then his body will have had enough. He knows that by then he won't have the same desire to push himself to the limit the way he has since he stormed Super Rugby as a 20-year-old with the Chiefs in 2012.
It is not so much France 2023 or bust, as he will almost certainly make it to France 2023 and then be bust.
The endless collisions and ferocious impacts have broken parts of him, which is why he is in Japan this year – as he was last – effectively trying to recondition and rehabilitate his giant frame before he returns to New Zealand in May, where he says he'll have one last big push to try to once again reach the summit of the international game.
"I'm looking forward to, if all goes to plan, getting back to the All Blacks and playing two seasons for the Chiefs," he tells The XV from his apartment in Japan. "Realistically, they'll probably be the last couple in New Zealand before I decide what I'll do next, whether that's hanging up the boots or maybe coming back to Japan.
"I have a rough idea in my head on how I plan on doing the last third of my career, or whatever you want to call it. Whether that goes to plan or whether I have a change of mind, I'm not sure. But I've got a family and a wife and kids and stuff, so you have to think about these things."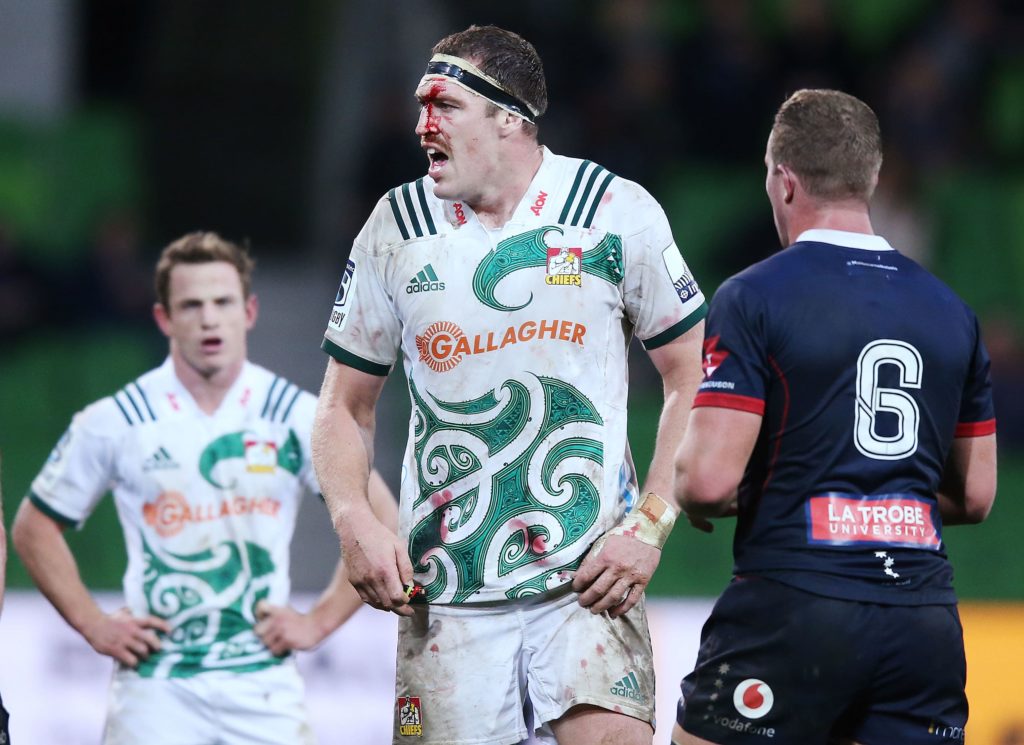 That Retallick is now planning, at just 29, his last years is down to the fact that he didn't have a typical introduction to professional rugby.
In his debut season of Super Rugby as a 20-year-old, Retallick established himself as one of the first names on the team sheet for the Chiefs, playing in 17 matches throughout their title-winning campaign.
That same year, Retallick earned a maiden call-up to the New Zealand national side and come season's end, had featured in all but one of the All Blacks' fixtures.
Eight years down the track, when it came time to negotiate his latest contract with New Zealand Rugby, which runs until 2023, it should have come as no surprise when Retallick had a sabbatical option included.
I have a rough idea in my head on how I plan on doing the last third of my career.

Brodie Retallick
Entering the second and final year of his sabbatical now, Retallick admits that the intense start to his career and the rigours of season after season of professional rugby forced his hand – if it weren't for his two-year stint in Japan, Retallick might have been lost to New Zealand rugby.
"When I arrived at the Chiefs, and from there, making the All Blacks, those first five or six years were pretty full-on – I played a lot of rugby," Retallick says. "I'd sometimes joke with people, they'd say to me, 'Oh, you're not that old' and I'd say, 'Yes, but I've played a lot of rugby.
"Looking back over the last two or three years, I don't know whether those sorts of injuries that started to catch up on me were a price of playing a lot of rugby in those early years or not, I'm not sure. But coming to Japan was definitely a result of how much rugby I played in those first five or six years."
Retallick escaped relatively injury-free from his first three seasons of professional rugby, but some tough-to-shake shoulder problems hampered his 2015 year. Thankfully, the big man was fit and firing for the Rugby World Cup in England, and Retallick was an immovable object in the All Blacks' pack throughout their triumphant campaign.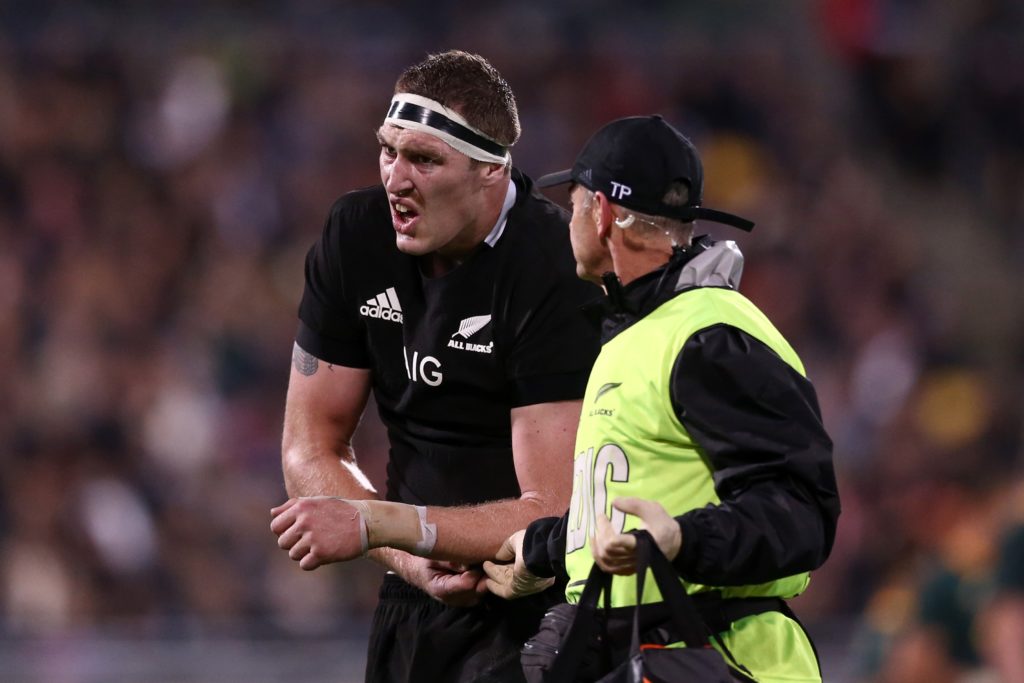 Concussion and small niggles had an impact over the next few years of Retallick's career but it wasn't until 2018 that major injuries again prevented him from taking the field for the All Blacks. A pectoral injury suffered in Super Rugby kept him on the sidelines in the early stages of the test season while a shoulder injury prematurely ended his Rugby Championship campaign.
A reckless breakdown clear-out from Springboks forward RG Snyman during the 2019 Rugby Championship then left Retallick with a dislocated shoulder as the World Cup drew near. He returned in time for the sudden death stages of that tournament – but it's fair to say he still wasn't operating at 100 per cent when England knocked New Zealand out of the running in the semi-finals.
All-in-all, the past few years haven't quite gone as Retallick would have hoped – which is why the sabbatical to Japan came at the perfect time.
Now part-way through a two-year deal with the Kobelco Steelers, Retallick has been able to re-connect with former coach Wayne Smith as well as past teammates Andy Ellis, Dan Carter, Aaron Cruden and Ben Smith.
While the 2021 Top League's start-date has been pushed back due to the coronavirus, last year's competition was called off altogether after just six weeks of action. That's been a major disappointment for Retallick, especially given that the Steelers were undefeated prior to last year's cancellation. On the other hand, it's also given the 29-year-old some extra time to get his body right ahead of his return to New Zealand and, as Retallick acknowledges, potentially the final years of his time as an All Black.
No doubt one of the big-spending billionaire club owners in France would love to get his hands on the blockbusting lock, but would Europe appeal as an option for Retallick?
"I've never really honestly considered the Northern Hemisphere," he admits. "It was either stay in New Zealand or come to Japan. Obviously, you never say never, but we've thoroughly enjoyed our time in Japan and the Kobelco Steelers have been awesome to us with all their support and stuff. So yes, I'm not going to say no, but I'm not probably looking to go there at all really."
I've never really honestly considered the Northern Hemisphere.

Retallick on his playing future
When the stopper was put on last year's Top League, Retallick returned home for some more rest and recuperation – not long before Super Rugby Aotearoa kicked off in May. The Chiefs approached their star lock to see if he was interested in playing in the re-scheduled competition but Retallick had no reservations about turning coach Warren Gatland down.
"To be honest, it was a pretty easy decision," he says. "The Chiefs asked if I would be interested in playing when Tyler [Ardron] went up to Europe and Michael [Allardice] had his shoulder surgery but for me personally, in the bigger picture of my game, the break was something that I wasn't really willing to compromise on.
"If I had gone to play Super Rugby, then it would have gone against my whole reason of going to Japan. Not only that, but my family would have also stayed in Napier while I would have gone back to Hamilton and one of the reasons for going to Japan was to spend some more time with the family. So, in the end, it wasn't a very hard decision.
"I was actually sitting at home watching Super Rugby Aotearoa and I was pretty glad of my decision. It was pretty brutal, those Kiwi teams going at it each weekend – but I'll look forward to doing that when I get back."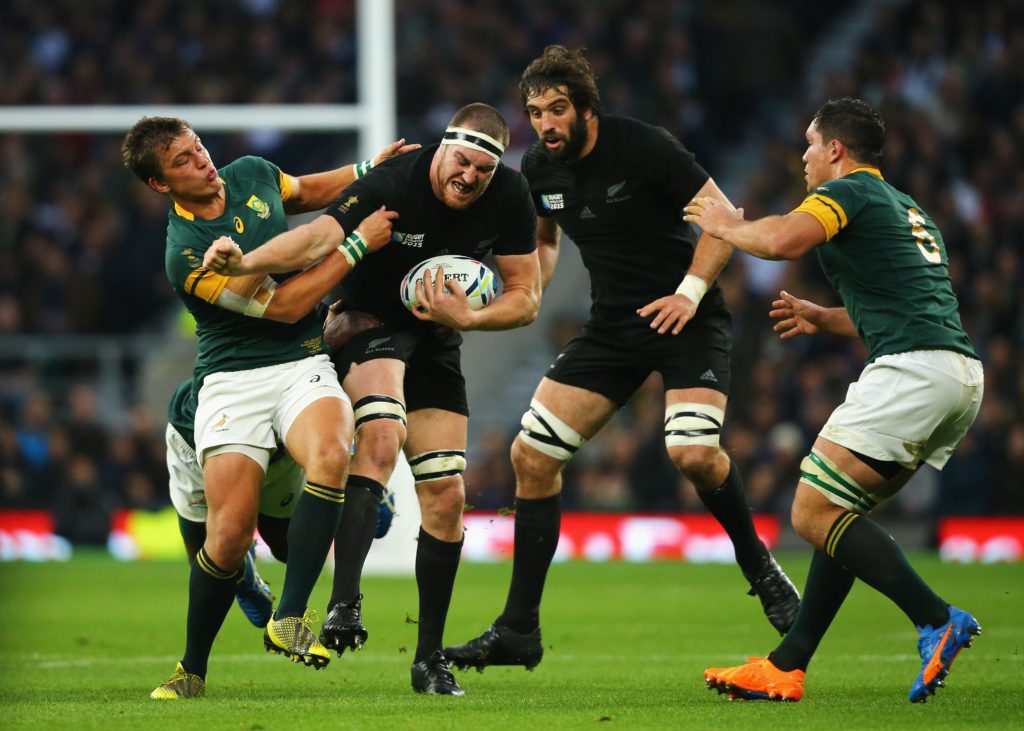 The Chiefs primarily partnered newbies Naitoa Ah Kuoi and Tupou Vaa'i with loose forward Mitch Brown in the second row, and while it was a baptism by fire for the 20-year-olds, it's helped shore-up the Hamilton-based franchise's depth at lock.
Vaa'i has followed in Retallick's footsteps by earning a test call-up in the same year that he made his Super Rugby debut and will enter the 2021 season as one of New Zealand's premier locks. Taranaki youngster Josh Lord has also received a call up to the Chiefs, which means Retallick will be surrounded by youth when he does finally return next year.
While he did enjoy spending the Super Rugby Aotearoa season with one eye glued to the television, Retallick also used the extended break from playing as an opportunity to physically and mentally freshen up for when he does finally get to run out again on a rugby field.
That should have been January 16, but the Top League kick-off has now been pushed back a month.
"I took a good two-and-a-half months off when we arrived back in New Zealand after the season last year just to have that extra break," Retallick says. "I did a little bit of training during quarantine, just because it was something to do when we weren't allowed outside, but in terms of actual rugby stuff, I just put it to the side let the body do its own thing and heal.
"Having the pre-season window to focus on getting the shoulder strength and knee strength back, and stability through the hips and stuff like that has been awesome. I'm pretty happy with where my body's at. Obviously, you can only do so much prevention and what will be, will be, but I feel like it's certainly paid off.
"In terms of the body, it's probably one of the best spots I've had it in the last six or seven years, so to get robbed of those first few rounds has been a little bit disappointing."
Still, Retallick's peak conditioning will be music to the ears of All Blacks coach Ian Foster, whose side sorely lacked the big man's aggression, physicality and presence on the park in 2020.
The nature of the rugby season means that top players are rarely presented with the opportunity to take more than a month or two out from the game in any given year. Even when players do get time off, they still have to be conscious of what they're eating and how much they're exercising.
Retallick, on the other hand, has had the chance to take a break from the demands of being a professional player but will still arrive back in New Zealand in top condition.
I'm pretty happy with where my body's at. Obviously, you can only do so much prevention and what will be, will be, but I feel like it's certainly paid off.

Retallick
"It was actually quite enjoyable having an eight-to-12-week pre-season period this year, just working on strength and fitness and stuff that you don't get time for during the season," he says. "That's one thing I have really appreciated, having that window. Whereas in Super Rugby and with the All Blacks, you're not pushed for time exactly, but you have your two-month break, and then when you turn up you're straight back into it.
"I'm not saying that it had become routine at all, but I got pretty used to going to the Chiefs, turning up every year and playing a similar style of footy. Coming over here and having to learn a new game and adapt has been really exciting. At times, I sit back and just remember that a lot of the Japanese boys are actually semi-professional. Two-thirds of our squad are workers for the company, not professional players, and they're here because they just love rugby."
"Who knows how my longevity may have been extended by having this change and this break, but I think it's got to be good. Coming to a new environment and playing with different players, hearing new ideas and getting out of my comfort zone has been awesome."
Retallick isn't the first player to spend time overseas part-way through his All Blacks career – and he certainly won't be the last. While his experience has no doubt been hugely impacted by the coronavirus, it's one that the powers that be will look to as a model for how the NZR can get the most out of their players in years to come.
In 2019, more than a few All Blacks looked like they were on their last legs at the World Cup, worn down from season after season of professional rugby. When the 2023 tournament rolls around, expect Brodie Retallick to be fresh, energised, and ready to go out on a high.
More stories