Back
By Jamie Lyall
Embracing the chaos
The whooping children whose mischief reverberates across the ether belie the tranquillity that Stuart Hogg has found these past eight months, the invigoration of Exeter Chiefs' charge for English and European glory, and the pride in leading a smarter, gnarlier Scotland team in the throes of Six Nations battle.
The full-back has at last carved a body shape that suits his game. No more swelling way north of 100KG on a diet of iron and protein; no more desperate weight loss in search of a slender form that only left him being bashed around like a toy car in a demolition derby.
In Rob Baxter, he has a coach shrewd enough to add to his considerable talents, and perhaps most importantly, an environment where it is not necessary to yank rabbits from hats with every touch. In Chiefs country, doing your job with ruthless efficiency is plenty enough.
The reverie is almost palpable in how Hogg talks about his life now, but you needn't rewind too far to encounter days where he was racked with angst. His Glasgow team was often too predictable and too loose under Dave Rennie. Scotland kept falling into the same traps and suffering the same hard-luck stories. Hogg grew irked by tactical intransigence and worse, what he felt was cockiness among young players who thought they knew it all.
"When things were going right they were perfect but when people started figuring out how Glasgow played we didn't have a plan B, we didn't understand what we were doing and that really bugged me," Hogg tells The XV.
"We had young players and you would sometimes try and help them out and it would almost be in one ear and out the other. I got sick of it, because I'd been around a long, long time, and I'd had a lot of experience to try and help these boys but it felt like it was almost pointless speaking. It hurt me a little bit. I wanted to help them avoid the same mistakes I made.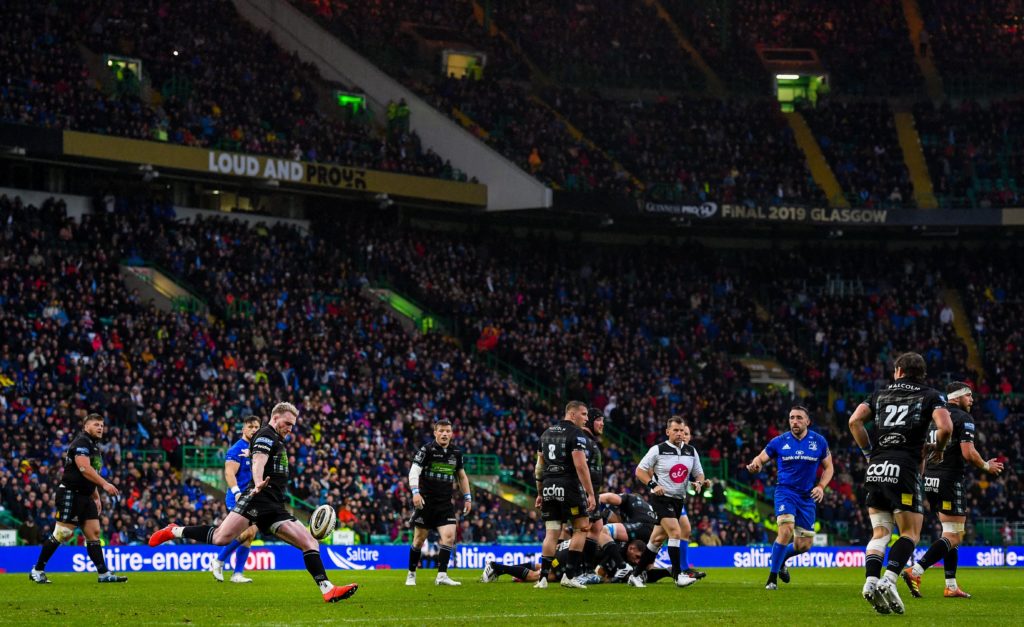 "Sometimes it wouldn't come across in the right way and I get that. Sometimes you need to put your arm around somebody and have a quiet word, but sometimes you need to put an arm around them and jab them in the ribs. When you try different approaches and it's still not working, you become a bit frustrated."
Perhaps Hogg saw something of his younger self in those Warriors fledglings. He talks in detail about the moments that shaped him – the petulance of his red card for Scotland against Wales in 2014, the inflated ego and the hype and the attempts to force through a move to Ulster later that year. It feels like a form of catharsis. He was trying to impart some of that hard-earned wisdom, but felt like he was banging his head against a brick wall.
"The frustrating thing for me was that it was the same messages coming across the whole time," he says. "I talk a lot about myself not making the same mistakes two or three times, but I felt that it was pretty much every week we were talking about the same things – we're not deep enough in attack, we were not catching the ball early enough, not getting width in defence. It was the same stuff. Are boys actually listening in reviews?
"Every time you were getting beaten with Scotland, it was the same things we were making mistakes on and that's when I started becoming disheartened. You make a mistake once, that's fine. Twice, you start to have a look at it. More than that, you're thinking, are we actually taking on board learnings from previous weeks? And that's individually and collectively; I am not saying I was perfect.
Under Dave Rennie, I was being told to square up and distribute and the next week I was being told to bounce and take somebody on. I didn't know what the hell I was doing half the time
"When we played Glasgow down at Sandy Park this season, I just told the boys to be disciplined and defend because they're going to try and run absolutely everything. And you can see we scored all of our points in the second half because Glasgow didn't kick the ball. That was the kind of thing that screwed us [Glasgow] a few times.
"Under Dave Rennie, sometimes I was being told to square up and distribute and the next week I was being told to bounce and take somebody on. I didn't know what the hell I was doing half the time. I don't regret staying with Glasgow after Gregor Townsend left, and I've got a lot to be thankful for, but I felt the time was right to move on."
In the hours after the howitzer loss to Japan that sealed Scotland's heinous group-stage exit from the World Cup, Hogg tapped out a message to Baxter. When could he get started? When could he sink his teeth into life with the Premiership juggernaut?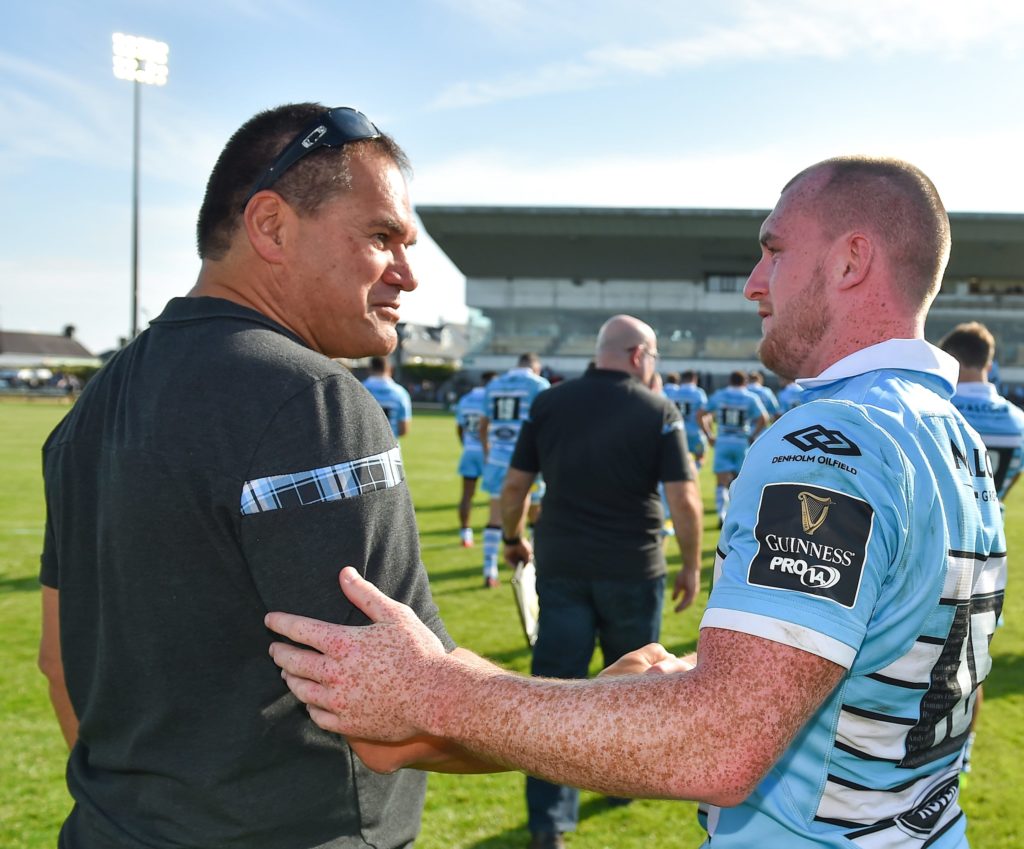 Those early days in England's South West furthest reaches were trying. Exeter seldom make blockbuster signings and Hogg often overplayed. Too eager to prove he deserved his place and the fanfare that went with it. Then, as the newly-anointed Scotland captain, he dropped one ball over the Irish try-line and fumbled another over his own against England. It wasn't until his next game; a conquering of Kingsholm, when he galloped away for a gorgeous score, cradling the leather tight to his chest as he plunged home with a grin as broad as the Clyde that he felt like he truly belonged.
"The first wee while before lockdown I felt I was almost too stressed about playing because I felt I had to justify myself being signed down here and almost tried too hard. I made a few mistakes," Hogg says.
"I went back up to Scotland after the first little block with Exeter, made a couple of big mistakes in the Six Nations – that I'm reminded of on a daily basis – but the turning point was that Gloucester game. I scored that try and I said to myself, 'that's me, that's what I've been put on a rugby pitch to do'. I said to my wife, 'I'm going to score another try like that very, very soon'. And I scored against Italy the week after.
"Let's not be stressed about rugby, let's enjoy it a little bit more, because I am in the second-half of my career. I don't want to concentrate on mistakes – they will happen and it's your ability to bounce back and learn from them and do your next job. That's the biggest thing I've learned at Exeter – not to chase perfection because perfection doesn't exist."
Those errors wounded him, of course. Hogg's quest for rugby excellence burns brightly. Did the English lads at Sandy Park have a chuckle at his expense?
That's the biggest thing I've learned at Exeter is not to chase perfection because perfection doesn't exist."
"Yeah, but that's the people I care about, it's banter," he says. "You don't get banter when you're reading it online. I care about people's opinions who are close to me, within the four walls of the changing room and my family and friends. Anybody else, I couldn't give a monkey's arse about.
"Mistakes will happen. I know fine and well I f***ed up – I don't need somebody to tell me, because I am the first person to rip somebody, but then I know there's a time and a place. I know I made mistakes; I just get on with it."
In the lead up to the Six Nations, Hogg asked Gregor Townsend to take on the captaincy. He could not have foreseen the almighty tornado that struck the squad on his first day in the role – Finn Russell's infamous departure from the team hotel, the public rift with Townsend and the explosive Sunday Times interview. Rancour and rumour rifled through the Scottish game. Russell did not play at all during the championship.
Thankfully, it seems, bridges have been rebuilt between stand-off and coach. Russell is arguably Scotland's most valuable player and patently does neither warring party much good to see Russell kicking his heels in Paris while the national team, under Townsend, performs.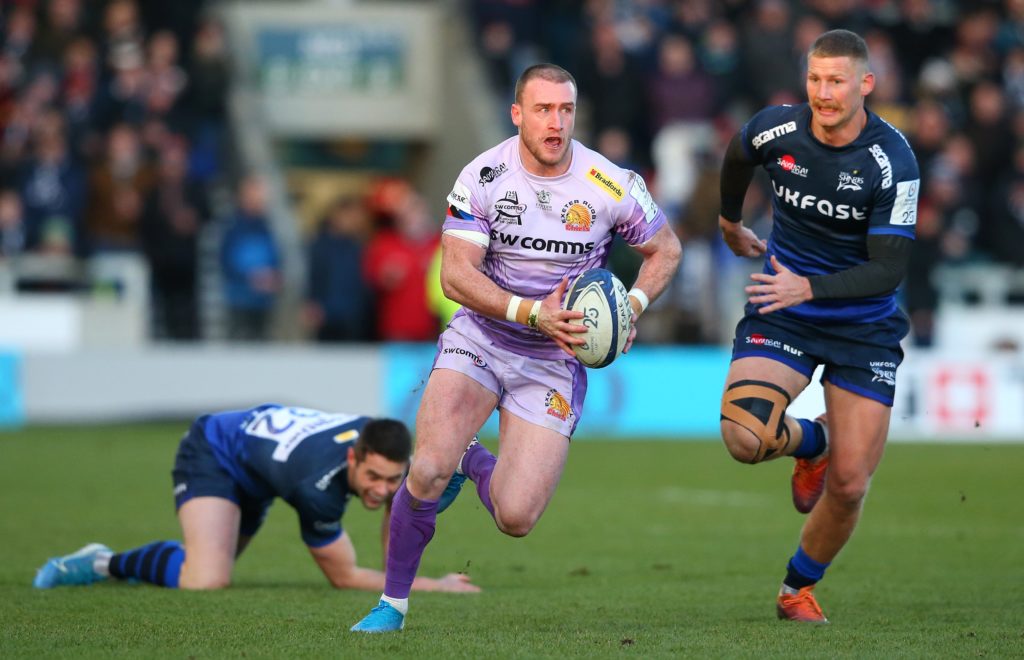 "I was gutted with how everything happened but look, we can't change anything," Hogg says. "One of the good things that have happened from this is that it's given Adam Hastings an opportunity to play some Test matches which is only going to strengthen Scottish rugby.
"Finn is one of the best 10s in world rugby and he will play for Scotland again – 100%. Finn and I have spoken numerous times since then. There is always one side of the story, another side of the story, and the media side of the story. You can't leave a world-class talent like that out any longer."
Even without Russell, Scotland vastly improved on what they delivered in Japan. New players and new assistant coaches came to the fore. They put France away at Murrayfield and Italy in Rome. They were far harder to beat, snarling and confrontational without the ball and forging the best defence in the tournament.
Hogg revelled in his job as skipper, the callow boy of 2014 coming of age as a leader and a figurehead.
I care about people's opinions who are close to me, within the four walls of the changing room and my family and friends. Anybody else, I couldn't give a monkey's arse about.
"Would people have put me down for Scotland captain then?" he says. "Probably not. Would they put me down for it now? Probably not. Do I care? No. Gregor has given me the opportunity to lead and I'm going to do the best I can to make sure we win Test matches and the boys are having some fun.
"I've loved it, all the messages are getting across from the coaches, and everything is simple. We've got Rambo [Stuart McInally], Fras [Fraser Brown] and Jamie Ritchie with me in the leadership group. What's the point in me as a full-back standing up and preaching about defence? Leave it to boys who are in the mixer, Jamie Ritchie is one of the best sevens in world rugby at the minute, Fras (Brown) and Rambo are hard as nails boys up front and the attack is left to Ali Price and Adam Hastings.
"I would pipe up every now and then, which was an easy thing. Sometimes I would never speak in a session. I really saw a massive difference in Jamie Ritchie over the Six Nations – the way he performed but also the way he led. He took confidence from the way he was chucked into the leadership group. I wouldn't be surprised if he is a future Scotland captain."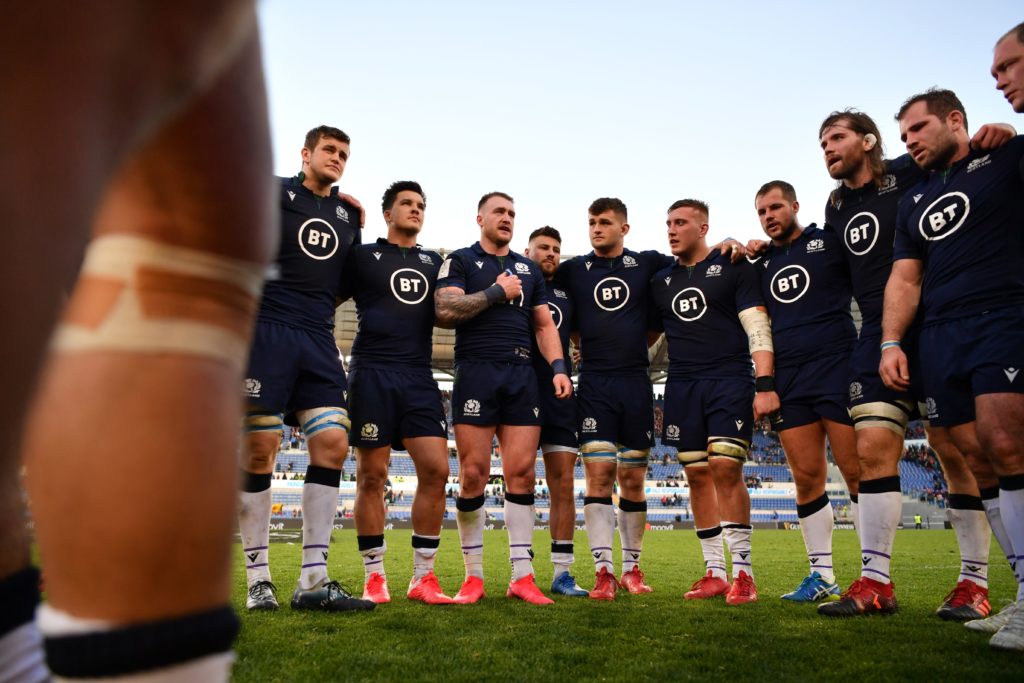 The Covid-19-enforced lockdown has been a time of reflection and graft. Hogg had his garage converted into a gym just before the pandemic struck British shores, providing a den for toil and a sanctuary to escape his lively three young children.
His playing minutes are not as carefully controlled at Exeter as they were under Scottish Rugby protocols, but the added workload doesn't bother him. At 28, he wants to skip and step opposition player, not watch from afar. Baxter trusts him to be canny with his body; he needn't flog himself every session as long as he excels on match-day.
"I am probably the happiest I've been on a rugby field in three or four years and I want to play as much as I possibly can," Hogg says.
"Finn is one of the best 10s in world rugby and he will play for Scotland again – 100%
"I'm enjoying my rugby again for the first time in a long time. I hung around at Glasgow under Dave Rennie to try and become a better player again, but I was just getting injury after injury because I was working too much on being really light and fast and it didn't work for me.
"We're settled in Exeter, it's a lovely part of the world to live in, so I'm just looking to make the most of my time here. I've extended my contract so that speaks volumes for how much I'm enjoying it."
With that, his reprieve from domestic mayhem is over. The house may be a place of chaos, but for the first time in a while, Hogg has found a serenity, and that's good news for Scotland fans.