Back
By Tom Vinicombe
Eligibility tweaks and Autumn thrills game-changing for RWC
In the space of just a month, the landscape of the rugby world has changed significantly.
The All Blacks travelled to Europe as, by many people's standards, the best team in the world. After two straight losses to Ireland and France, it's now hard to get a gauge on where the New Zealand national side sits.
In fact, further defeats suffered by the Springboks and Wallabies have seismically shifted the global pecking order with the likes of England, Ireland and France putting in impressive performances over the month of November.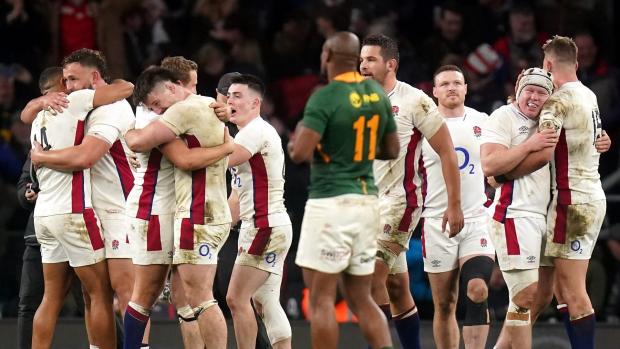 At this point in time, it almost feels like any of the top five or six sides could genuinely challenge for the Rugby World Cup in 2023 – and the latest announcement from World Rugby has thrown another cat among the pigeons.
Come January, international players who have not featured in test rugby for three years will be able to switch national allegiances, providing they have a credible link to their new country.
That means the likes of Lima Sopoaga, Charles Piutau and Israel Folau, who are no longer eligible to play for the All Blacks and Wallabies, can run out wearing the blue of Samoa or the red of Tonga.
The regulation change is a huge boon for the Pacific Island nations, who could suddenly receive an influx of test-level players who were once locked out of playing international rugby, which will inevitably strengthen the sides come World Cup time.
This is by no means a fix-all for the struggles of Samoa and Tonga but it will, at least in the short-term, likely boost the sides' standing in world rugby, which should lead to greater external investment in the sport which can hopefully be fed back to the Pacific Islands, who have overperformed on the rugby field but rarely been compensated appropriately for their achievements.
Already, it feels like a number of sides could emerge triumphant in 2023, but it's how the lesser-ranked nations do that will potentially contribute more to the viewership.
After all, the World Cup is the biggest money-spinner that rugby has to offer and external interest in the tournament is tied to the competitiveness of the event.
Already, it feels like a number of sides could emerge triumphant in 2023, but it's how the lesser-ranked nations do that will potentially contribute more to the viewership.
In any given competition over the years, it's been relatively straightforward predicting which sides will progress from the group stages of the tournament to the knockout stages. It's even been relatively straightforward predicting the final rankings of each group. The potential rise of Samoa and Tonga – the two teams who stand to gain the most from World Rugby's regulation changes – will make things that much more complicated.
Those two sides won't necessarily improve to the extent that they'll be pushing for spots in the quarter-finals (though it's certainly not out of the question), but they will complicate things for their pool-mates, who may have previously perceived them as minor speed bumps on the way to knockout glory.
Samoa share a pool with Argentina, Japan and England. While it would take a massive upset for England to not progress to the sudden death stages of the tournament, Argentina and Japan are both beatable from a Samoan point of view and those two nations will need to put as much focus on escaping without any frights against a Samoa side boosted by the presence of Julian Savea, Francis Saili and Steven Luatua before they can consider the bigger threats in their group.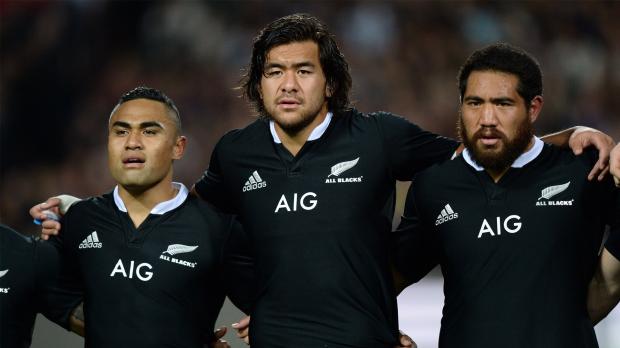 It's a similar story in Pool B, where South Africa, Ireland and Scotland will likely face off with Tonga – who could potentially call upon the likes of Charles Piutau, Israel Folau, Malakai Fekitoa, Vaea Fifita and George Moala.
Again, the additional players might not be enough to directly sway results – but it may prevent the likes of Japan, Argentina or Scotland from being able to rest some of their top players, which will likely have a flow-on impact in other matches.
Of course, all this is dependant on players actually wanting to play international rugby after having previously 'retired' from that level of the game.
Changes to Australia's selection policies this year saw the likes of Samu Kerevi, Quade Cooper and Sean McMahon all turn out for the Wallabies for the first time since 2019 but once their Japanese clubs kicked off their pre-season, all three players quickly returned to Japan, removing themselves from selection for the November internationals.
Under World Rugby regulations, the clubs are obliged to release any players that are called upon by their national sides during test windows – but players themselves are obviously capable of turning down selection.
Circumstances changed mid-contract for Cooper, Kerevi and McMahon and a similar situation has now developed for the likes of Charles Piutau and Lima Sopoaga.
At times, that may be due to pressure put on them by their domestic teams, who could use the carrot of future contracts to influence players' decisions. Other times, decisions could just be made out of loyalty. When Quade Cooper was signed by Kintetsu, they would have unsurprisingly paid a premium due to the fact that they knew he would be available for them year-round, thanks to the Wallabies' selection policies. All of a sudden, changes to Australia's policies means the clubs now have to deal with their players being whisked away for periods of the year for test duty.
Circumstances changed mid-contract for Cooper, Kerevi and McMahon and a similar situation has now developed for the likes of Charles Piutau and Lima Sopoaga. That doesn't mean those players won't choose to represent their international sides, but it might mean they're only willing to do it for part of the year, when their clubs aren't playing.
And while changes to World Rugby's regulations won't suddenly turn Samoa and Tonga into powerhouses of the game, it will help improve their current standing in the world – which should have some positive flow-on effects for the island nations.
Regardless, November 2021 will go down as a historic one for world rugby. The stage is being perfectly set for what's looming as the most competitive World Cup we've ever witnessed, from the beginning of the pool stages to the grand final set to be played at the Stade de France on October 28. 2023.
If the performances of the France national side and the fans in attendance for Saturday's match are anything to go by, it will be an incredible evening in Saint-Denis.
This young Les Bleus side has been developing superbly under Fabien Galthie and the win over the All Blacks just reinforces the team's potential. With an average age in the mid-20s, France still have room to grow ahead of their home World Cup and it would take a brave man to bet against them on home soil.
They proved on Saturday that all the hype isn't for nothing. They may not have won a Six Nations or any other major silverware since Galthie took over, but wins over the All Blacks don't come easily, no matter how big a hole they may appear to be in at present.
With France on the up and playing dazzling rugby, the likes of Scotland, Ireland and England also steadily improving, and World Rugby's new changes which should help boost the performances of some of the game's tier-two nations, 2023 is looming as one of the greatest years for the sport.