Back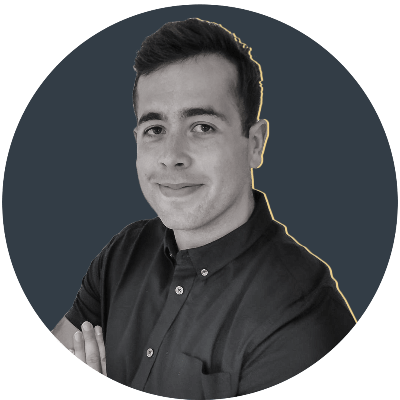 By Jamie Lyall
Duncan Taylor: 'I've spent 40% of my career injured' but Saracens star still hungry for glory
Duncan Taylor's ankles ache in the morning. His shoulder grumbles as he clambers out of bed. His knee isn't as bad as it once was and his head, mercifully, has escaped the crippling symptoms of concussion, but the legacies of so many collisions and so many injuries remain. He reckons he's spent close to half his career invalided out.
Taylor is 32 now and injuries have stalked the Saracen like sharks follow blood. In the past six years, he has torn his hamstring twice, had surgery on both ankles, more surgery to repair ruptured knee ligaments, more surgery still on a damaged shoulder. There have been niggling issues with his back and his Achilles and that's before we get to the heinous post-concussion headaches that largely confined him to a darkened room for weeks.
"I would come back from one injury and then pick up something else," he says. "There was my ankle and then my shoulder this season – I played two games in between. I guess you'd say 40% of my career I've been watching from the sidelines. I don't really know.
"Physically, I am sore every day. There is loads of stuff I have to do on a day-to-day basis to keep on top of it, so I'm not walking sideways all day.
"But I am fortunate to still be playing the game at 32 at a club like Saracens. Loads of my friends have retired younger.
"I know there will be lingering issues for the rest of my days, but you try to look at it with a positive spin. I've been able to come back from the injuries and get back to where I want to be."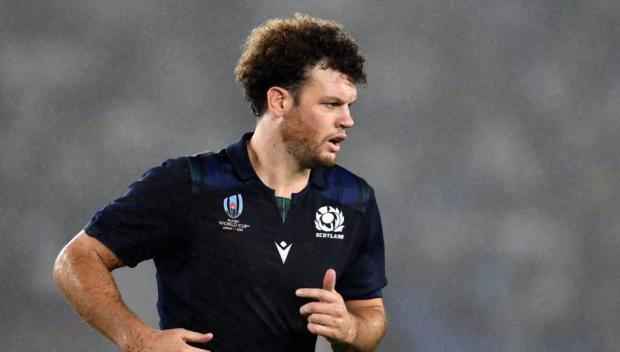 Rugby players subject their bodies to immense punishment but Taylor's has absorbed more than most. He joked recently that it takes 25 minutes to apply the necessary strapping before he heads out there to do his thing again.
But you can't mend a jolted brain with tape. Ask the centre which injury struck him hardest, which of the myriad setbacks had him reeling the worst, and he takes you back to early 2018. Saracens were embroiled in a Premiership scrap with Wasps when an elbow banged his head and he was seeing stars.
He remembers the skull-splitting pain, the complete debilitation that followed. The experts who could offer no concrete answers because no two brains react the same to trauma. The worry about what might lie ahead as more former players reveal their early-onset dementia diagnoses.
You'd go for a walk and it would flare your head up. You'd end up just lying down and trying to doze off. When is this going to get better?
"You're not even focused on trying to play rugby at that stage, it's just getting back to normal in your day-to-day life. You think of the implications going forward.
"There are not a million answers for you to find. The unknown and uncertainty, you really struggle with.
"I couldn't really do anything without headaches, struggling with my vision, or migraine-related stuff. There wasn't really anything I could do to make it better. You'd go for a walk and it would flare your head up. You'd end up just lying down and trying to doze off. When is this going to get better?
"If you had a definitive answer as to what was going on and how long it would take to recover, you could get your head around it. We don't. Everyone is so different in this field, and it's so hard to judge."
There were times when Taylor wondered if he'd ever make it back. Rugby seemed a distant prospect when a light stroll lit up his brain so painfully.
But here he is, nearly four years on, symptom-free and cherishing the time he has left in the game. Mark McCall, his Saracens supremo, has hailed him as a "player who glues the team together through the quality and consistency of his actions" and "one of the most popular members of the squad". Gregor Townsend has called him "outstanding", "excellent", an "extremely hard worker" and despite his plethora of midfield options, the Scotland coach remains a huge admirer.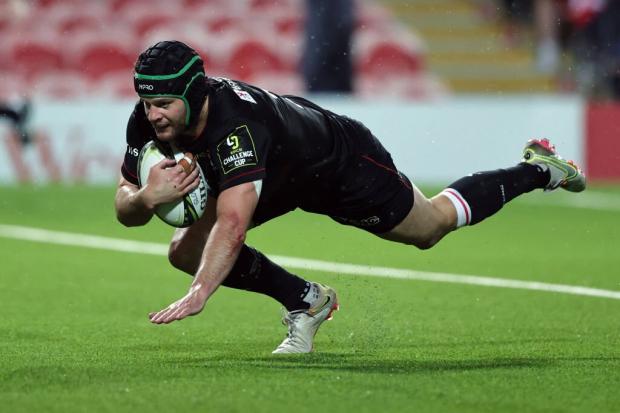 And little wonder, for Taylor is a brilliant operator,  a coach's dream in many ways. A classy attacker, effective defender, canny leader. He can play centre, wing or full-back. You will struggle to find a more decorated Scottish player after three Premiership titles and three Champions Cups, to which he added last season's Championship.
When he got back from the latest shoulder problem in February, his form rose again. He hit 150 games for Saracens in their final Challenge Cup pool match, a 50-point evisceration of Brive in France. A fine achievement in itself before you consider the months of injured purgatory. He started the last-16 duel with Cardiff and his sumptuous ball sent Dom Morris skating in for the opening try. He scored off the bench in the quarter-final rout of Gloucester and will be among the replacements again on Saturday night as Saracens face Toulon on the Cote d'Azur in a heavyweight last-four clash.
"As things progress [in recovering from concussion] you start looking forward to playing again," he goes on.
"Every injury, I've had ten blokes come round with cakes for me, or food to get me through the week which is incredible. Everyone is on the phone making sure you're feeling alright, still feeling part of the group. It's easy to go off on your own little journey when you're injured.
He plays on the edge – right on the edge. He's got this crazy balance to him. It's fascinating, but it makes him the player he is.

Duncan Taylor on Owen Farrell
"Playing in semi-finals did seem far off but now, it feels like an eternity since we played in Europe. To play in these big knockout matches has been great, the whole club is super-excited to play this weekend.
"It's a crazy atmosphere in Toulon; they love it. We've missed that real big-game feeling. We built it all up for the quarter-final. We haven't shown the best version of ourselves yet, we feel there is more to come, and personally, it's been great to have a run of games under my belt."
In the seething amphitheatre of Stade Mayol, Saracens will lean on their go-to men. Those, like Taylor, who have racked up the medals and claimed the scalps. The towering influence of Owen Farrell, himself not long free from injury, will be felt again.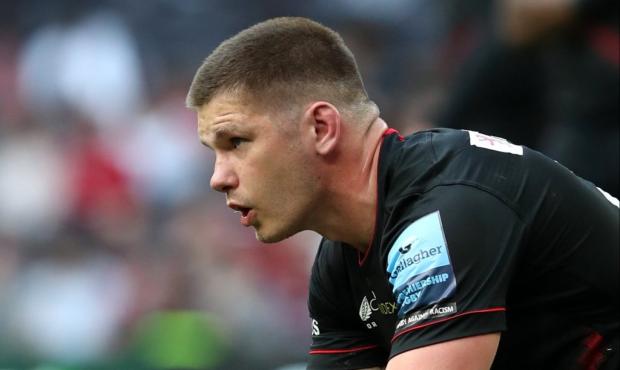 Taylor portrays his captain as something of a dichotomy; the roaring, ultra-intense figurehead and the shrewd, studious playmaker.
"He's one of the best and most knowledgeable players in the world. Playing with him, you're learning every day, he is the ultimate bloke who pushes standards.
"He's so intelligent in the way he plays but also unbelievably aggressive. He plays on the edge – right on the edge. He's got this crazy balance to him. It's fascinating, but it makes him the player he is, it's the reason he is as good as he is. He is great at teaching young lads as well."
Three years have passed since Saracens last graced the Premiership knockouts as they were sent tumbling to the second tier for their salary cap indiscretions. They have roared back to the top four and are favourites to win the league again.
It has been two years since they last got to a European semi-final and nearly 18 months since the most recent of Taylor's 28 caps. Despite it all, he isn't done. Nor, clearly, are this slighted Saracens squad. He is not yet sated by what he has achieved when there is more to be conquered.
"I have aspirations to play for Scotland and I don't think that will ever change," he says. "We have activated the plus-one in my contract so I've got next season at Sarries. I don't look too far ahead and I don't know what will happen after that, but I'm hungry as ever to play."