Back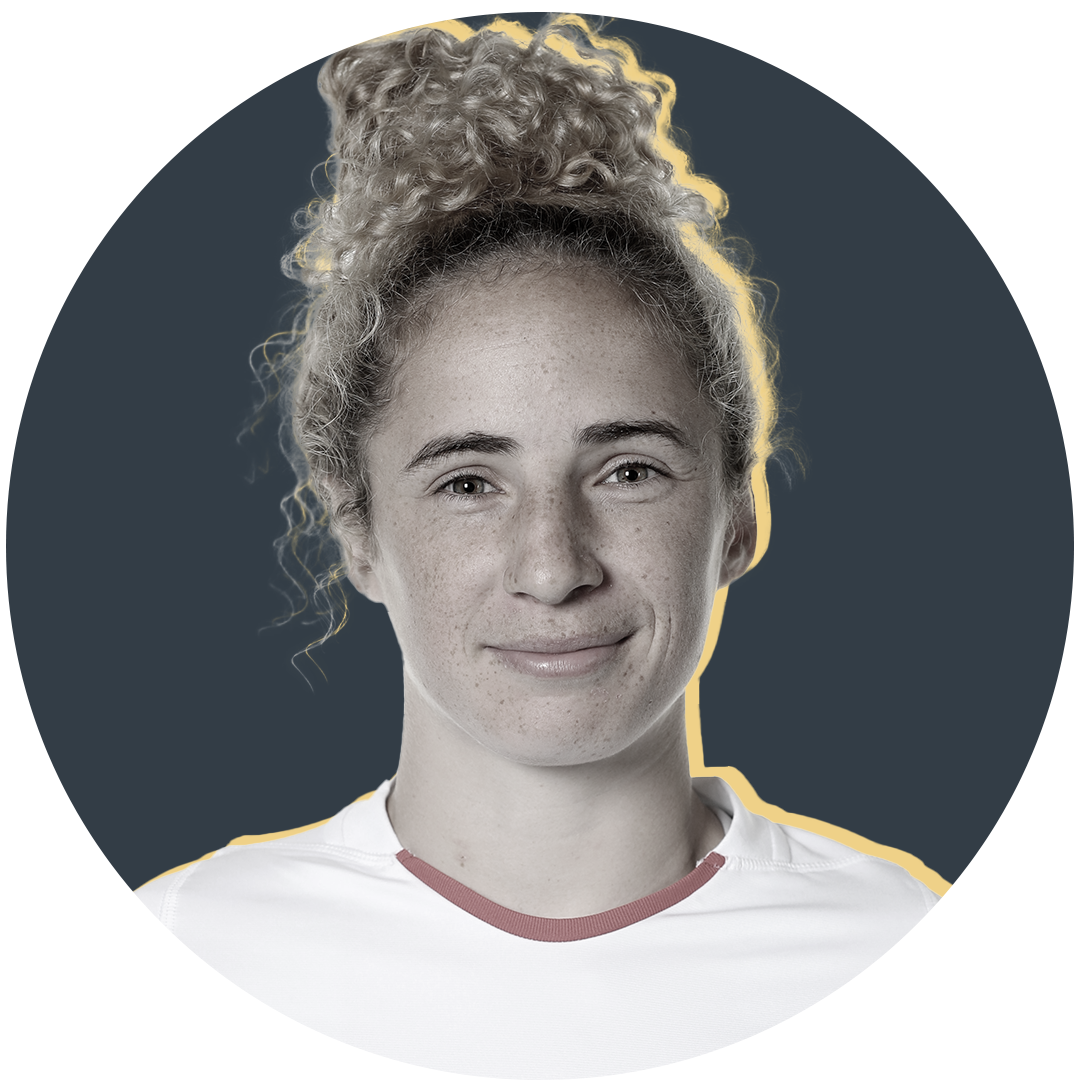 By Abby Dow
Dow stock on rise
Abby Dow has never let societal expectations get in the way of achieving her aims. As a qualified mechanical engineer and an established England starting winger, the 23-year-old talks to The XV about going against the grain, her drive to prove people wrong and how the pandemic has provided a mixture of disappointment, adaptation but, overall, accomplishment.
My 2020 in three words. Roller-coaster, chaos and success. If you look at it on paper, as an England team we did incredibly well; we didn't lose a game the whole year and achieved back-to-back Grand Slams in the Six Nations, but disturbances inevitably came with it. We finished the Six Nations in November and were the only team in the competition who were able to complete all five matches.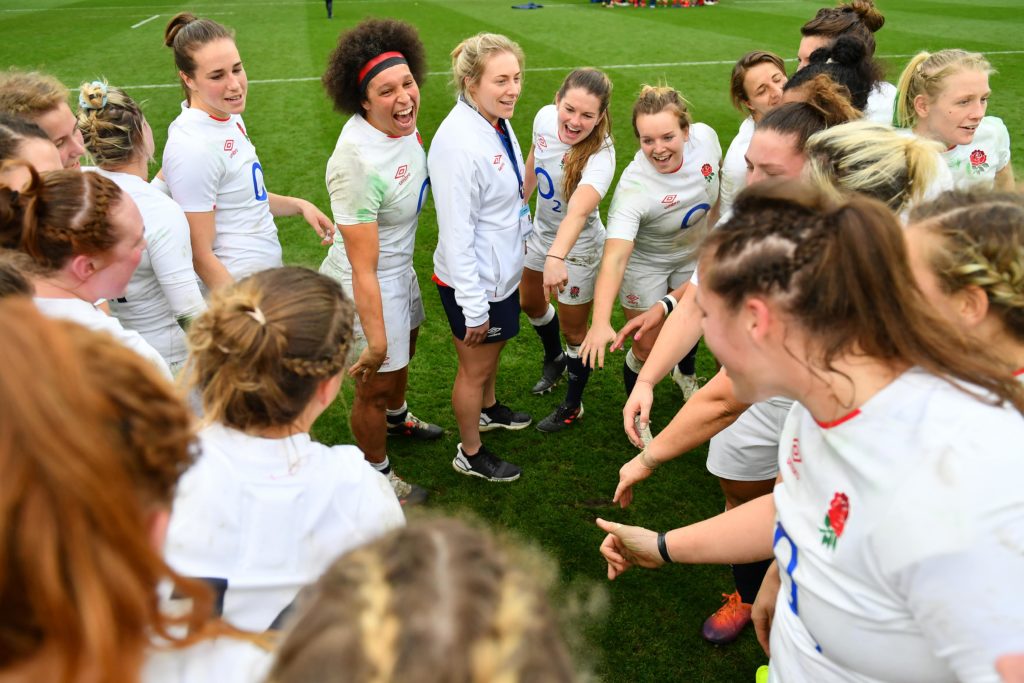 Benefit of the doubt. Having such a prolonged, six-month break from rugby during lockdown and the summer did place doubts in my head. Half a year is a long time to not have any rugby training with your club-mates and even when we went back, everything was different, contact was reduced and balls were being disinfected left, right and centre! When we played the first match back in the Premier 15s, there was uncertainty about how it was going to go and if I didn't have a perfect first game I worried that I might have lost some of my skills.
Zooming to the top. I graduated through Zoom. I completed my Masters in mechanical engineering at Imperial College London. I actually graduated online in December. It was so sad, it consisted of a Zoom call with my name flashing up for a second. Four years of hard work ending with that! The most disappointing thing is that ICL is so close to the Royal Albert Hall that in normal circumstances we would have had the graduation ceremony there. I didn't get to wear the hat or the gown and, more importantly, I needed a profile picture change – and that would have been a key opportunity!
Following in the family footsteps. Engineering has always been a part of my family. I've been immersed in it since I was young. The Engineering Times was always lying around our house and I enjoyed maths and physics, so engineering was the obvious choice when I went to university. It seems I am attracted to areas where women are the minority (10.3% of engineering professionals in the UK are women). The thing I love about engineering is designing an idea, building prototypes, testing it and problem solving. It's the type of thing which keeps me up at night- in the best way.
Question time. My analytical brain translates on to the pitch too. Giselle Mather (Wasps Ladies head coach) and Scott Bemand (England women backs coach) can attest to that! They've both come to understand how I learn. I have to understand why I'm being asked to do something. If you want me to run this line, I'll ask, 'Why is that the best line?' I've also had many a selection chat with Scott asking why I wasn't selected and for him to tell me everything I did wrong, it was quite savage and probably quite painful for him- but it has definitely made me more resilient and he can take the credit if he wants!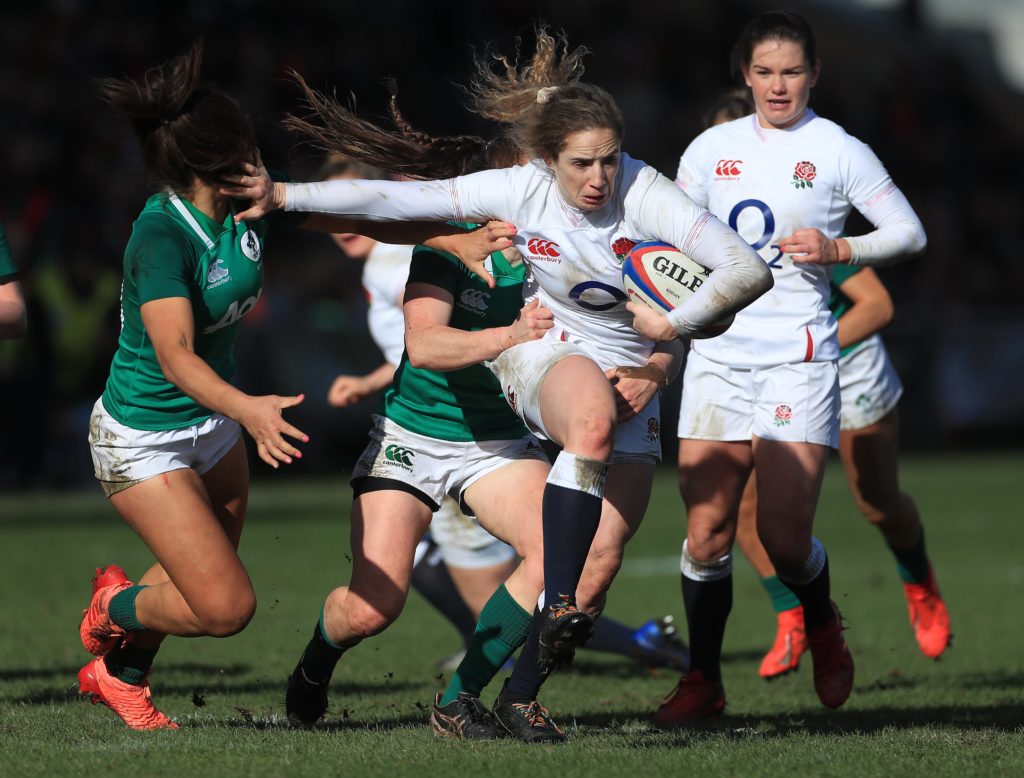 Passing the test. I was nervous about the lack of testing when the league started back up again. During the first lockdown I was living with my family, which included my Grandad, so I did feel a bit uncomfortable, you're constantly thinking about what could happen. I moved out in the summer for my own comfort and peace of mind. In terms of the league itself, we have amended laws, now have 40 players per squad as opposed to 60 last season, there are only 10 teams and we don't have a European competition, so that reduces the chance of spreading the virus. However, the RFU have currently suspended the league for two weeks because of the ongoing situation in England, and we'll have to see if they introduce testing in the future.
Sting in the tale. Wasps Ladies are semi-pro now. We are now able to train during the day and significant numbers turn up as we're able to play players to have a day off. It is making a difference and I believe soon we'll be able to close the gap on top-of-the-table Saracens and Harlequins.
Home is where the heart is. I've never been approached by another club. I think everyone knows I'm very loyal, but it's like getting an invite to a party – I'd like to get one, just to say no! The club is my home. I've been there since I was 18. Giselle has done so much for me, even beyond rugby. She's an amazing coach and she creates loyalty in her players. One of our new signings this season, Rowena Burnfield, drives past Quins' training ground in Guildford to Ealing because she'd rather be coached and developed by Giselle.
Weighing it all up. Due to the new laws, at Wasps we're asking, 'What is a prop these days?' The new laws designed to reduce the chance of transmission of Covid during a game have been interpreted differently by teams and influences how we play. With there being less scrums and mauls in a game, the result of a match is now less influenced by pack weight and strength. There's been a slight shift in terms of body preference in the forwards. If your prop only has to scrummage once or twice in a match, then you can afford to replace a better scrummaging prop with a more agile one. There's a lot more ball in play time so maybe a more ideal prop is one that's fitter and doesn't weigh as much. Perhaps you want a prop with more back-row tendencies to create a faster game, as that gives more opportunities to the backs.
Going global. The distribution of England players in the league is becoming less important. I believe the talent in teams is being spread more evenly due to internationals from other countries filling the spaces- they're attracted to the standard and structure of the league. Bristol Bears and Gloucester-Hartpury have a huge Welsh contingent and Exeter Chiefs are getting good wins under their belt having pulled in internationals from Spain, Holland, Canada and America.
Raising the bar. Getting good game-time, in a good league, helps the international standard improve. At Wasps, we have four Ireland players and, as a consequence, it's making Ireland a harder team to play against on the international stage. But other Unions need to start stepping up. It's worthwhile to invest in your women's teams because you will get your money back in the long run and before now we've never been given a proper chance. As soon as other rugby bodies start realising the benefit of having such a well-structured domestic competition in terms of developing players, the better. We are showing what is possible.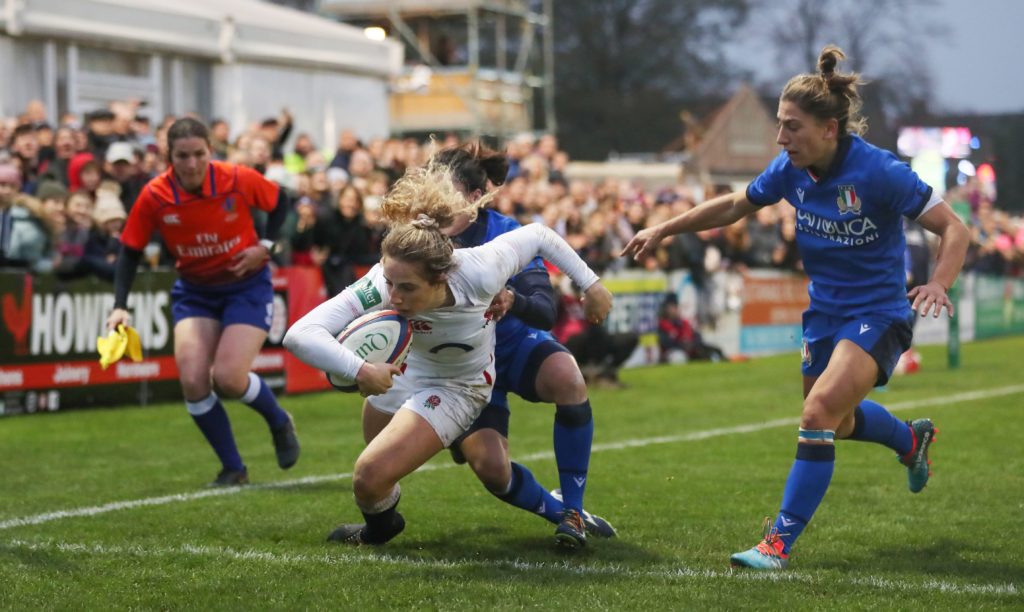 Getting a heads up. If concussion wasn't being treated as seriously at this moment in time, knowing what we know now, I'd want to retire. I knew from very early on what concussion was and how to recognise it. My generation has been lucky – if you take a look at the men's players who are now in their 40s and 50s with early-onset dementia, their education on the topic was different or even non-existent. We're seeing the aftermath of concussions from decades ago and we're relating it to the game now, but making those comparisons is not fair and it's a threat to the game.
It's better to be on the safe side. There's no Head Injury Assessment (HIA) in the women's domestic game. In an England international match, I can be taken off for an HIA and potentially come back on the pitch if I pass the assessment. However, in the Premier 15s, you're off the pitch straight away. This might seem like a good thing as it is extra cautious but there is only ever the home side's doctor at matches, so recognising whether someone is concussed usually falls to the players themselves.
Sexism is still rife. If you don't back me, I'll prove it to you. Sexism within rugby is something you're unfortunately going to get from time to time. As with engineering, women's rugby is still growing and is looked on unfavourably by some people. I'm pretty used to it. Women's rugby supporters are incredible but if you want to see sexism in rugby, look at any men's club Twitter account who post about the women's game, the comments are bleak.
Invest in the future. The women aren't being gifted the same privilege as the men. The men sell out Twickenham, we know they are the money-makers. As a women's team, we can't complain about the disparity in money, but what we can complain about is the disparity in investment. Whereas men have taken decades to get where they are now and more than 20 years of professionalism, as women we're not being allowed the same time. People make direct comparisons and, as much as we're trying to follow the men, our game is different – and in some ways better. As we can't kick as far as the men, our skillsets are challenged more. The pitch and ball size give us different tests, which means the tactics change and our game is more open and more raw, which is the reason people fell in love with the sport all those decades ago. We don't want to join an already saturated market but want to be seen in our own right and not as an add-on to the men.
Abby Dow was speaking to Lucy Lomax.
More stories
If you've enjoyed this article, please share it with friends or on social media. We rely solely on new subscribers to fund high-quality journalism and appreciate you sharing this so we can continue to grow, produce more quality content and support our writers.