Back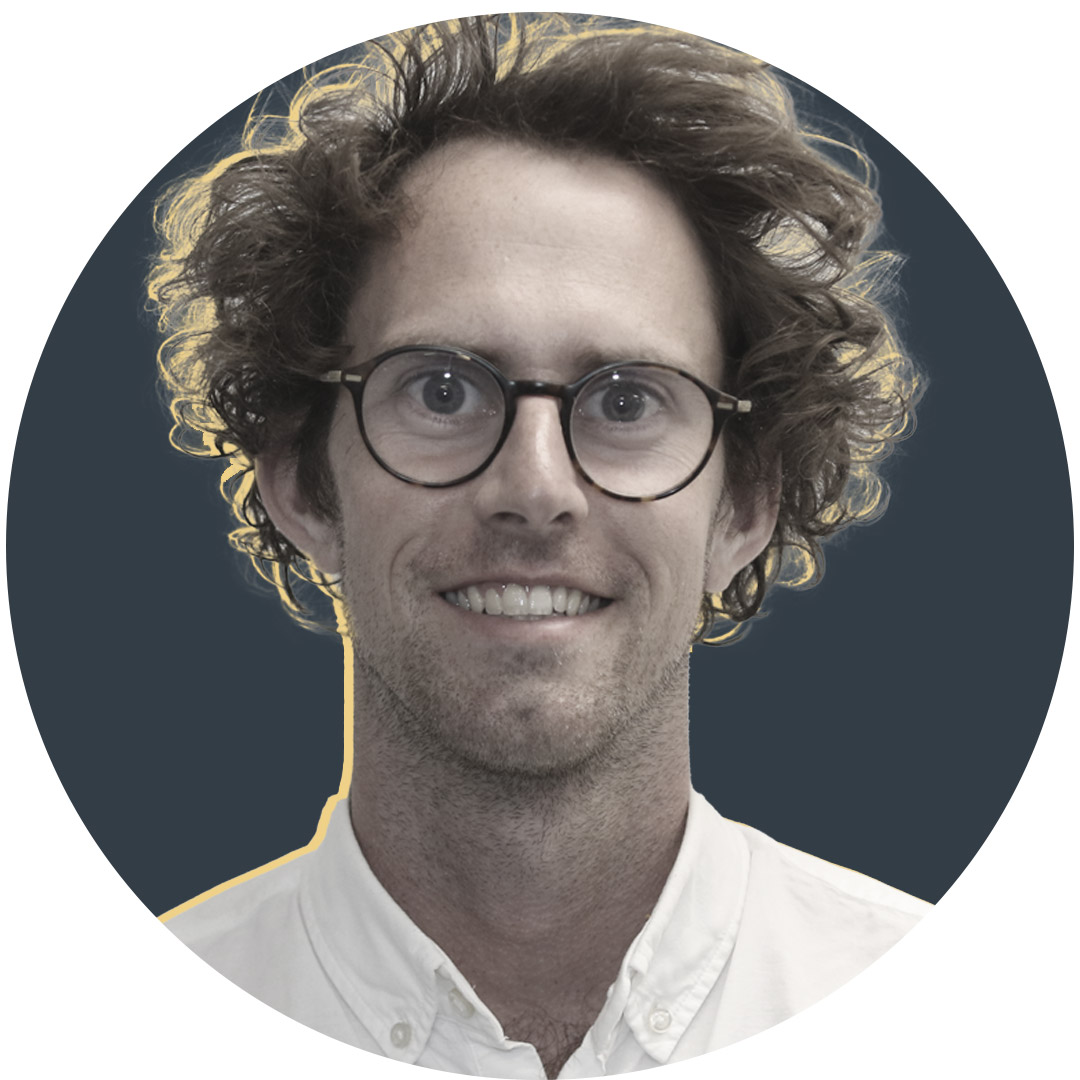 By Christy Doran
Doing the right thing
Five months down the track, Dan McKellar still believes he let Wallabies coach Dave Rennie down.
Up until September, a mere month before the Wallabies' first Test of 2020 against the All Blacks in New Zealand, McKellar, the third-year Brumbies head coach, was on board Rennie's ticket.
It was a dream opportunity for Australia's brightest young coaching prospect, who had already been anointed as Rennie's heir apparent by the new Wallabies coach himself.
Then, months after a verbal commitment to join the Wallabies, McKellar felt compelled to pull out after his assistant coach Peter Hewat, who only a year earlier had led the Australian Schoolboys to a famous win over the New Zealand across the ditch, accepted a return to Japan.
Hewat's decision to join Ricoh Black Rams in Tokyo didn't come out of the blue. Indeed, for "a couple of months" Hewat had discussed the potential move with McKellar because he was seen – if he wanted it – as his successor at the Brumbies.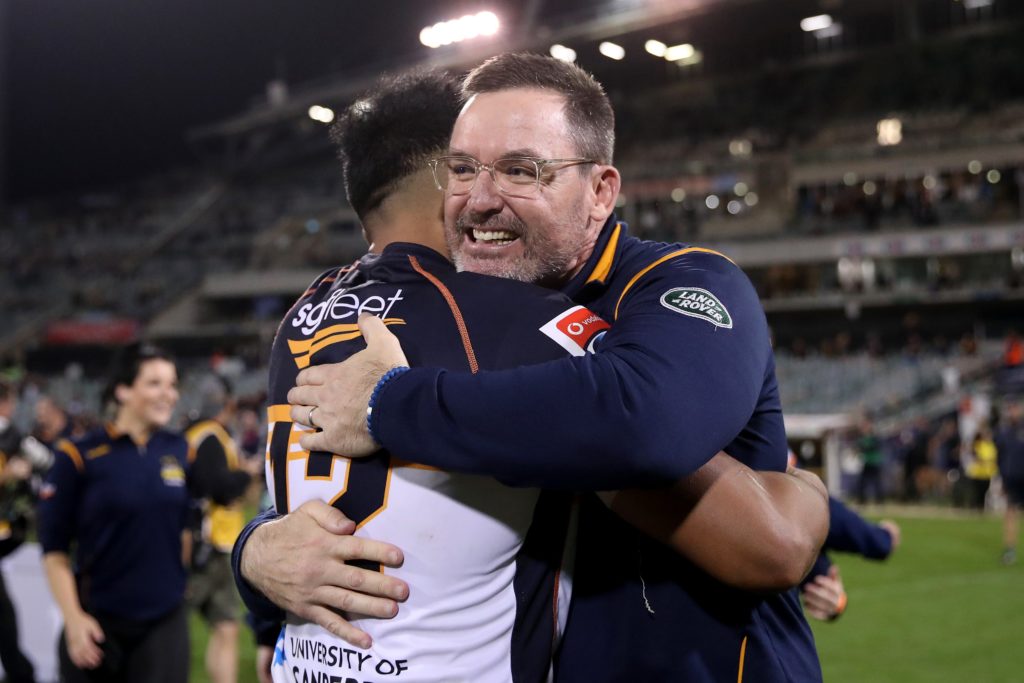 Ultimately though, with four young boys, the financial security overseas, the opportunity for more international experience and the desire to stay as an assistant coach, for the time being, saw Hewat make the difficult decision to leave McKellar's Brumbies.
But not even Hewat knew the knock-on effect.
"I wasn't fully aware of all the discussions that Dan was having," Hewat tells The XV.
"I knew, obviously, he was getting looked at and it was potentially something that he wanted to do, but he never in our discussions said, 'this is what could happen if you go or don't go.'
"He put my needs in front of his. That's the morals of the man. He never mentioned what would happen if I was to go.
"He put his interests and goals and aspirations aside to help me out. He'll definitely coach Australia at some stage. He runs a very good system and program and caters for all individuals, and that's another thing that separates the Brumbies apart."
He put my needs in front of his. That's the morals of the man. He never mentioned what would happen if I was to go.

Former Brumbies assistant coach Peter Hewat
Within days of Hewat signing with Ricoh in early September, McKellar told Rennie he couldn't join his Wallabies staff.
There was no two-ways about it for straight-shooting Queenslander.
"I was on board, McKellar told The XV, "there was no doubting that. But at the end of the day, I've got to do what's best for the Brumbies.
"I wouldn't have been doing right by the club. It would have been a selfish decision for me to have left [veteran assistant coach] Laurie Fisher here on his own, spend no time at all finding the right person to replace Peter Hewat, and as it turns out we needed to replace our head of athletic performance as well.
"I just thought it was a decision that had to be made to ensure all the good work we've done at the club over the last three or four years didn't unravel because it can all go pear shaped quickly in this game if you just take your eye off the prize.
"I was disappointed. I know Dave was disappointed. I don't like letting people down. The reality is I probably felt like I did that, that I did let Dave down, but at the same time I know it was the right decision for the Brumbies.
"If it wasn't for the Brumbies, mate, I wouldn't be getting in any conversations about helping the Wallabies out. They're the reason why I was in that position in the first place, so I've got to do the right thing by the club."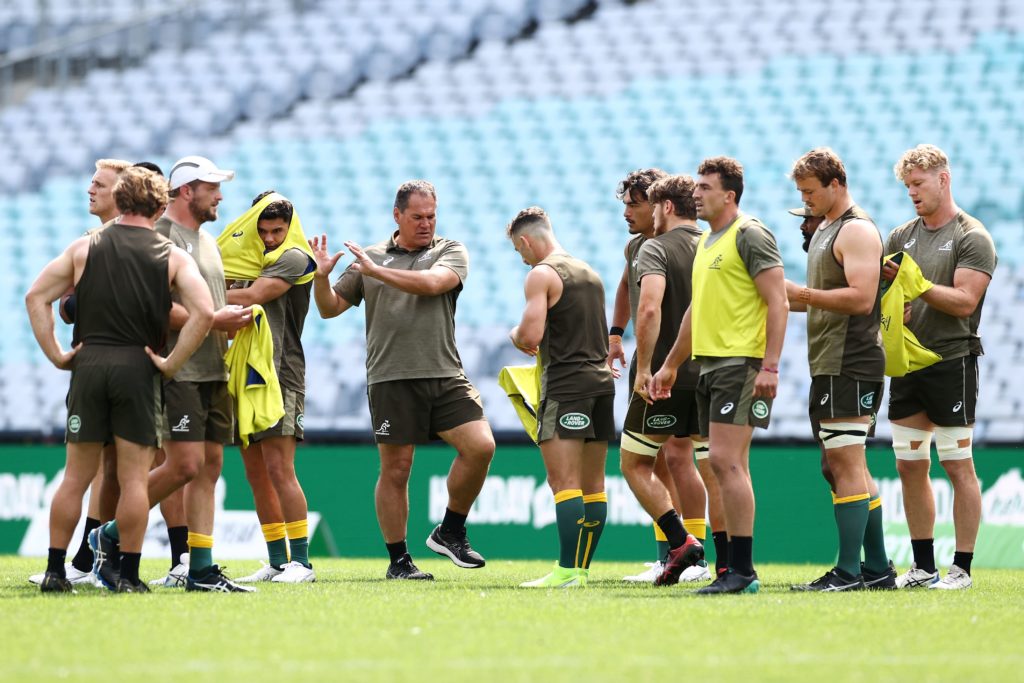 In a cutthroat industry where people live and die by results, seldom do you find a coach, or a player for that matter, who is willing to pass up something that will further their career path.
"It says a lot about Dan and his ambition for the Brumbies, and his desire to be successful and leave a strong legacy, and I think he's very good like that," Fisher, the long-time Brumbies coach says.
Fisher, affectionately known as 'Lord' in Australian rugby circles, knows McKellar better than most.
I was disappointed. I know Dave was disappointed. I don't like letting people down at any point of time. The realty is I probably felt like I did that, that I did let Dave down, but at the same point in time I know it was the right decision for the Brumbies.

Brumbies coach Dan McKellar
Since McKellar arrived in Canberra in 2011, Fisher, who has been an assistant at the club for three years after two previous stints as head coach and another as an assistant under Jake White at the Brumbies, has watched the Queenslander's development keenly.
"He's always been a good coach," 62-year-old Fisher says. "I remember going out to watch him at Canberra Vikings and I was just really impressed at his level of organisation, his level of detail, his presence on the training field – it was way beyond your standard club coach and he impressed me then.
"Unfortunately at the time (2013) we didn't have anything for him, but as it turns out the next opportunity was just around the corner.
"And what also impressed me was that he was a regular visitor down at the Brumbies. He wanted to come down and see what we were doing at the professional level and learn, and so a guy who has got natural flair for it, plus he's got ambition for it, plus he's got work ethic, I think they're pretty good ingredients for a coach."
Whether McKellar joins Rennie's coaching staff in 2021 remains to be seen.
In his absence, former British and Irish Lions lock turned Rebels forwards assistant coach Geoff Parling joined Rennie's team.
Despite mixed results and inconsistency throughout the entire side, McKellar believes the Wallabies showed progression under Rennie.
Even still, McKellar believes he could have made a difference.
"They're a great coaching [group], don't get me wrong, so I'm certainly not thinking that I'd be going in there and changing the world," McKellar says.
"But why did I want to get in there in the first place? It's because I thought that I could make a positive impact and help them achieve what they want to achieve and that's something that I was very excited about.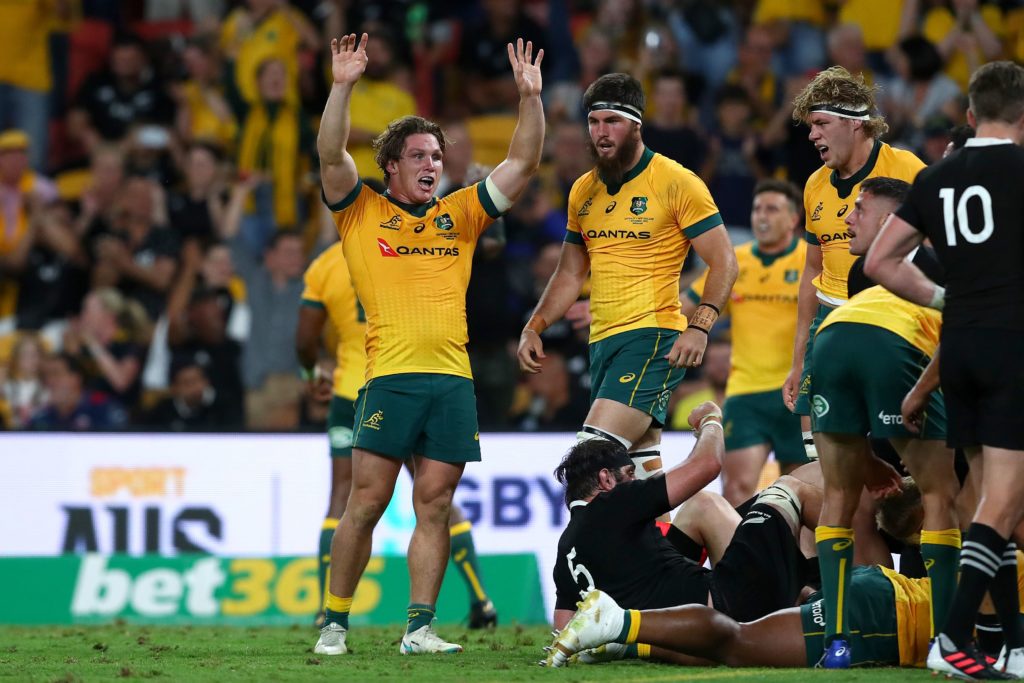 "It's not just around forward play or lineout maul and that sort of thing, there's a lot more components of the game that you think you can assist in and help out and help the team perform well and win Bledisloe Cups, and that's what I want to do eventually."
The Brumbies are the same Super Rugby franchise that saw Rod Macqueen and Eddie Jones move on to coach the Wallabies.
Could McKellar become the third?
This year, particularly with COVID still making life tough, could well prove telling.
And off the back of winning the makeshift Super Rugby AU tournament, building on the Brumbies' first piece of major silverware since 2004 and challenging when the trans-Tasman neighbours play one another following their respective domestic competitions will only enhance his reputation.
"I'm not going to lie, 2020 was a long year, not just for me, but for everyone," McKellar says.
"By the time you review your season thoroughly and worked out what was done well and what needs to be reviewed, you have a quick break and then you've got to get organised for 2021.
"But coaching professional rugby union, it's not tough to get out of bed in the morning. I love doing it, as do all our staff at the Brumbies. We're in a privileged position. We're not digging holes or going to war or anything like that, we're in professional sport, working for a great club with a great group of players.
"Whilst the season was long in 2020, turning up in November excited and energised, and ready to make a young group of footballers better, wasn't tough."
The Rennie-era might just have begun, but Australian rugby is developing another mentor whose reputation continues to grow.
More stories